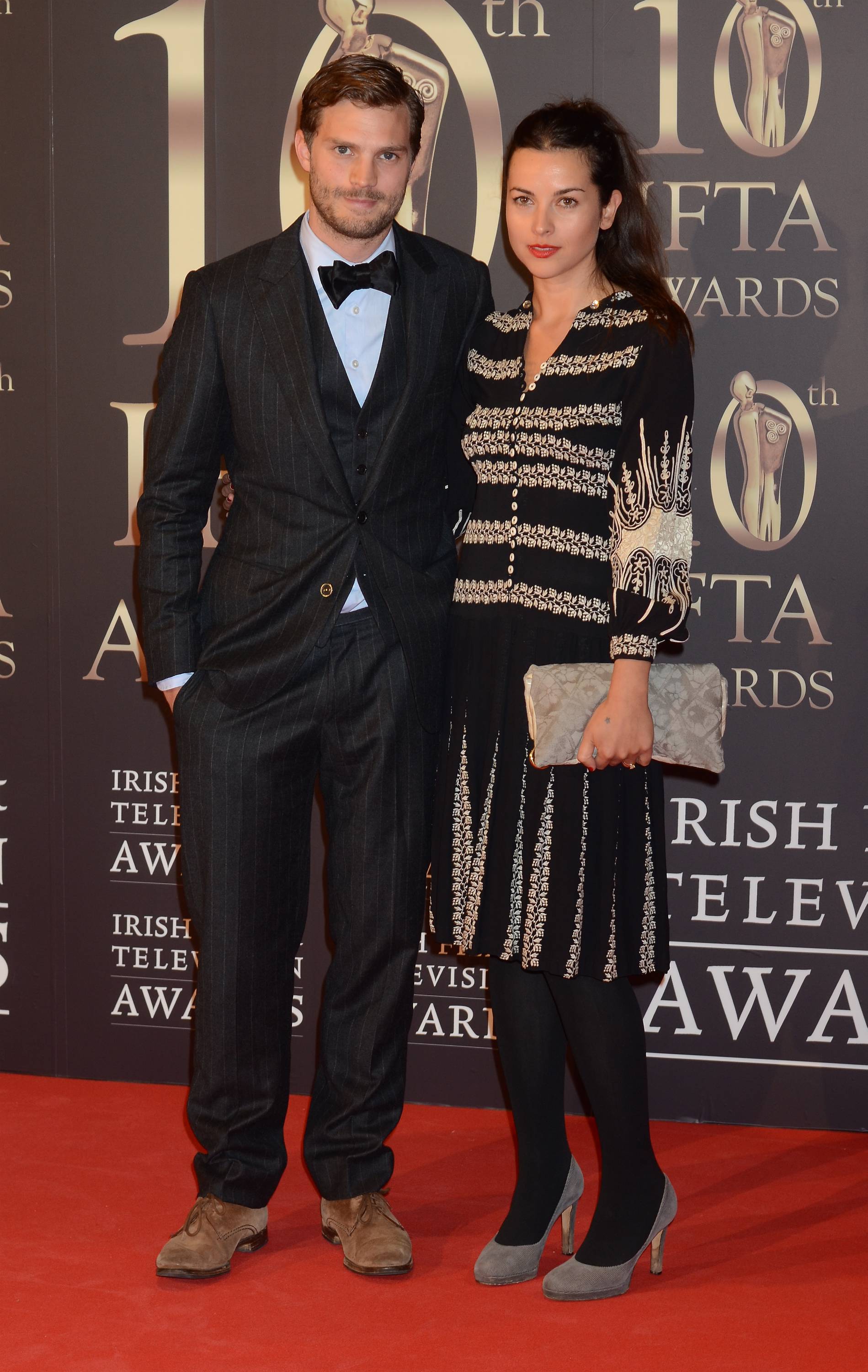 You might imagine the life of a Hollywood star is all glitz and glam, but for Amelia 'Millie' Warner and hubby Jamie Dornan, life is actually much more relaxed.
Composer Millie shared some insight into their life outside of Tinseltown, living in the rural English area of Cotswolds. Saying, "I'm definitely more comfortable on a dog-walk than being glammed up."
The mum of three also shared how important it is to keep up a sense of normality. Something that's not easy, thanks to the hectic schedule that has them bouncing between L.A., England, and sometimes even Australia with three young girls.
Speaking with The Times she said; "I feel that we're good at keeping things at a level of normality, and as long as we're all together, it's very simple for us. We're used to the travel, it's part of our lives."
"We've got it all down to a good routine, and as they get older, I'm sure we'll make different decisions."
View this post on Instagram
The former actress also shared one of the family's favourite hobbies; wild swimming. The musician shared how she started wild swimming a few years ago, explaining it began with an open invitation on Instagram.
Before then the 39-year-old rarely even swam in a pool! So hopping into some wild waters was quite the experience; "I didn't know anybody and suddenly I was taking off my clothes and getting into this inky black freezing water.
"Everyone was squealing, but it was empowering and bonding and fun. We all felt so buzzed and high from it afterwards.
"It's good to do stuff that pushes you to your edges, to do things that surprise yourself. I didn't think I could do it, but I did, and then I just wanted to do it again and again."
View this post on Instagram
Now her whole family is a bit obsessed. It is such an important part of their lives that it even inspired Millie's business.
Her newest business venture, Wylding, provides thermal and weatherproof swimsuits perfect for wild swimming. Millie and her close pal, Daniela Bohling, launched the business in 2019 and have been going strong since.
The entrepreneur even shared Jamie's thoughts on their hobby. Saying, "Jamie enjoys it, especially when he's at home in Ireland, he'd jump in the sea with me — him and his sister, we all swam."
Words: Slaine McKenna