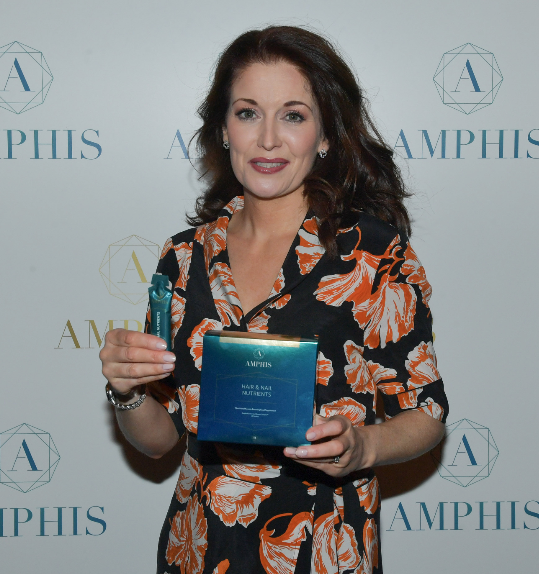 Beauty fans lined out for the launch of brand new cosmetic range Amphis.
The luxury range of Irish marine products has been scientifically developed to offer a more comprehensive and holistic approach to maintaining skin, bone health, hair & nails while combating the effects of ageing from the inside.
The nutraceutical range includes Amphis Cosmetic Cleansing Tisane, Amphis Skin Nutrients and Amphis Hair and Nail Nutrients. Each Amphis product can be used individually or for best results, as part of the daily Amphis Ritual as each plays a specific role.
Bloggers and beauty buffs including Grace Mongey of Faces by Grace and Holly White attending the launch in The Dean Hotel.
CEO and Founder of the range, Roz Martin said: "Amphis works from the inside-out, just like a healthy diet or the body's reaction to exercise and fitness.
"Our approach with Amphis is based on using the power of natural-based compounds to tackle the effects of ageing. We are using nature to deal with a natural process. Our tisane helps to naturally cleanse the skin to provide a clean base from which to work on.
"While our supplements are created using the natural compounds and protein stimulators to amplify an existing physiological or biological process – delaying premature ageing and assisting keratin-producing cells."
Check out all the pics below: