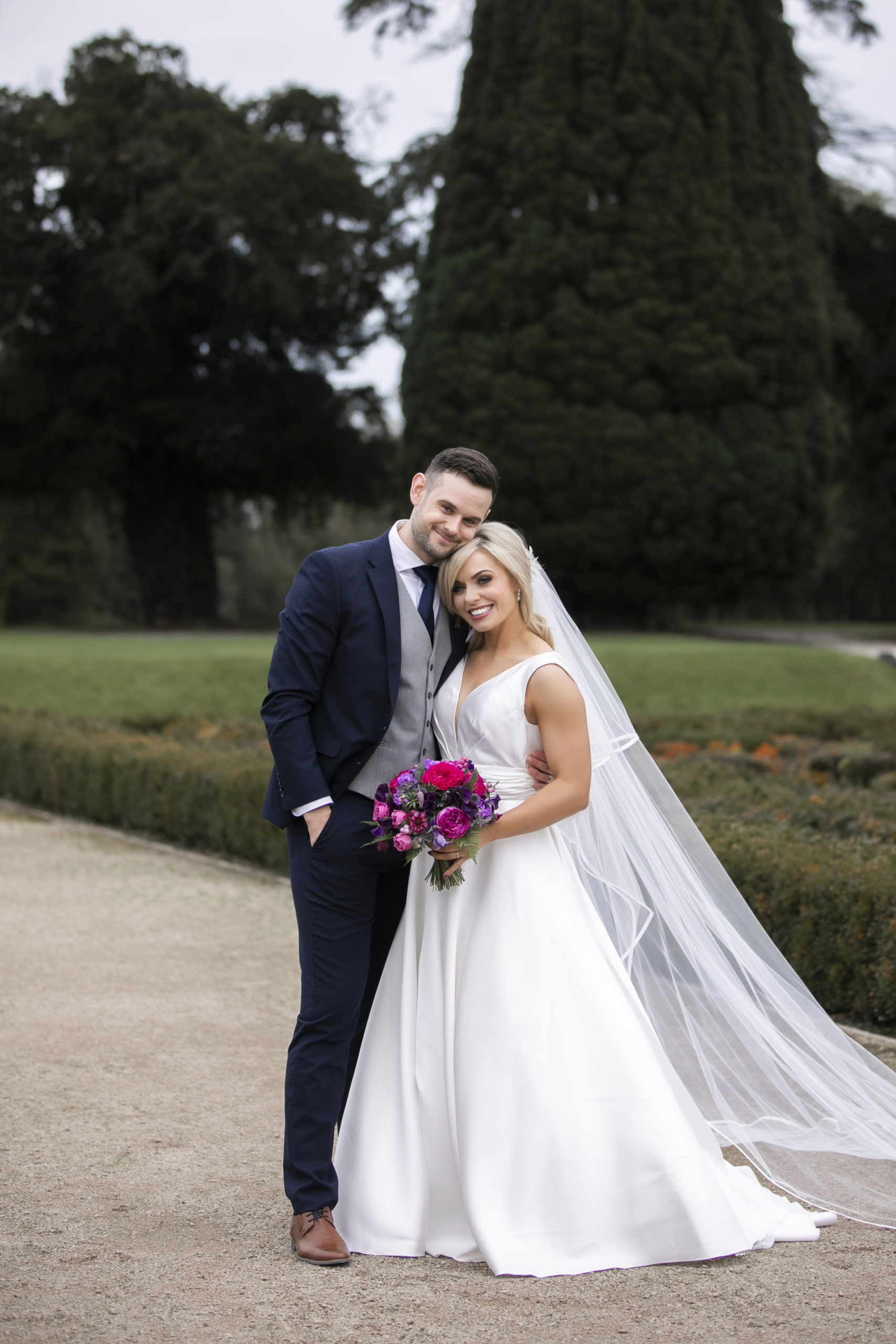 On a crisp Winter night in 2014, Anna Geary and Kevin Sexton met. The thenCork Camogie captain, who had represented her city in the Rose of Tralee that year, was introduced to hurling fanatic and Croke Park employee Kevin Sexton in popular bar Flannery's on a night out with friends.  "Standard GAA people," laughs Anna when she recalls it. "We met, got on so well and chatted and laughed… but that's all it was, an encounter," she explains. "Then, five months later, in May 2015, he messaged me. A mutual friend gave him my number. Two weeks later I moved up to Dublin and so we went on a date to Harry Byrne's pub. And the rest is history."
Almost five years later, and the smitten pair said "I do" in front of 140 guests in Killeagh Church, before partying the night away a stone's throw away in Castlemartyr Resort, Cork, where Kevin had got down on one knee to pop the question the year prior. It was a day of celebrating the life they have built together since the fateful night on which they met; a day bursting with personal touches to reflect the couple's personality, from their love of sport and cheesy pop songs, to good food and dancing. It perfectly encapsulated Anna and Kevin's adoration of one another, of their friends and family and of, well, enjoying life. Nothing pretentious, no fuss. Just a good old-fashioned party, that went on 'til the early hours, when they could sing no more.
Anna granted VIP the Irish exclusive on all the intimate photos from her special day, captured expertly by iconic wedding photographer Jenny McCarthy, and shares all the fun-filled details – from their introduction by her Dancing with the Stars pal Marty Morrissey, to their first dance to Westlife…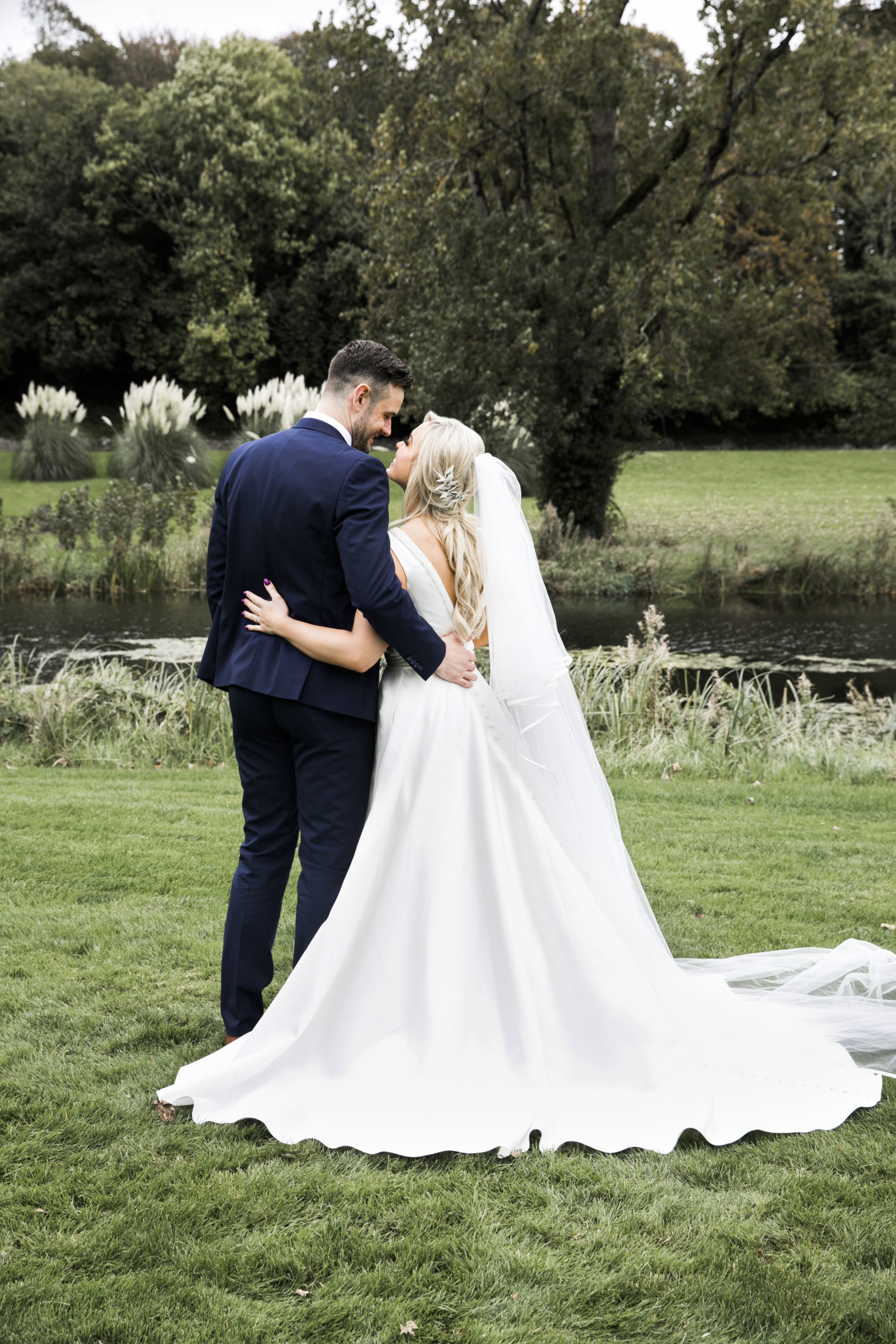 Anna – huge congratulations! You're clearly on cloud nine.
Thank you – I really am. We did exactly what we set out to do, which was to have a big party with all our loved ones. We had the time of our lives!
How are you both feeling now that you're husband and wife?
There is a love bubble. It does feel that little bit more official. It's funny, a hotel called me Mrs Sexton and I was like…." I'm ok with it!" I'll be keeping Geary for work purposes, I'm proud of the name I've built and I like that I can maintain my own identity in that way… but I do like the sound of Sexton too.
You were such a beautiful bride… tell us all about that dress. We know you left it pretty last minute…
I didn't get it until a few months before the wedding. I probably went to six or seven places before I found it. I love shopping, I really do, but it was getting to that point where I was starting to go on my own instead of with my mam or bridesmaids. It was starting to kind of grate me because I needed to find something and I was guilty of waiting for that 'moment'!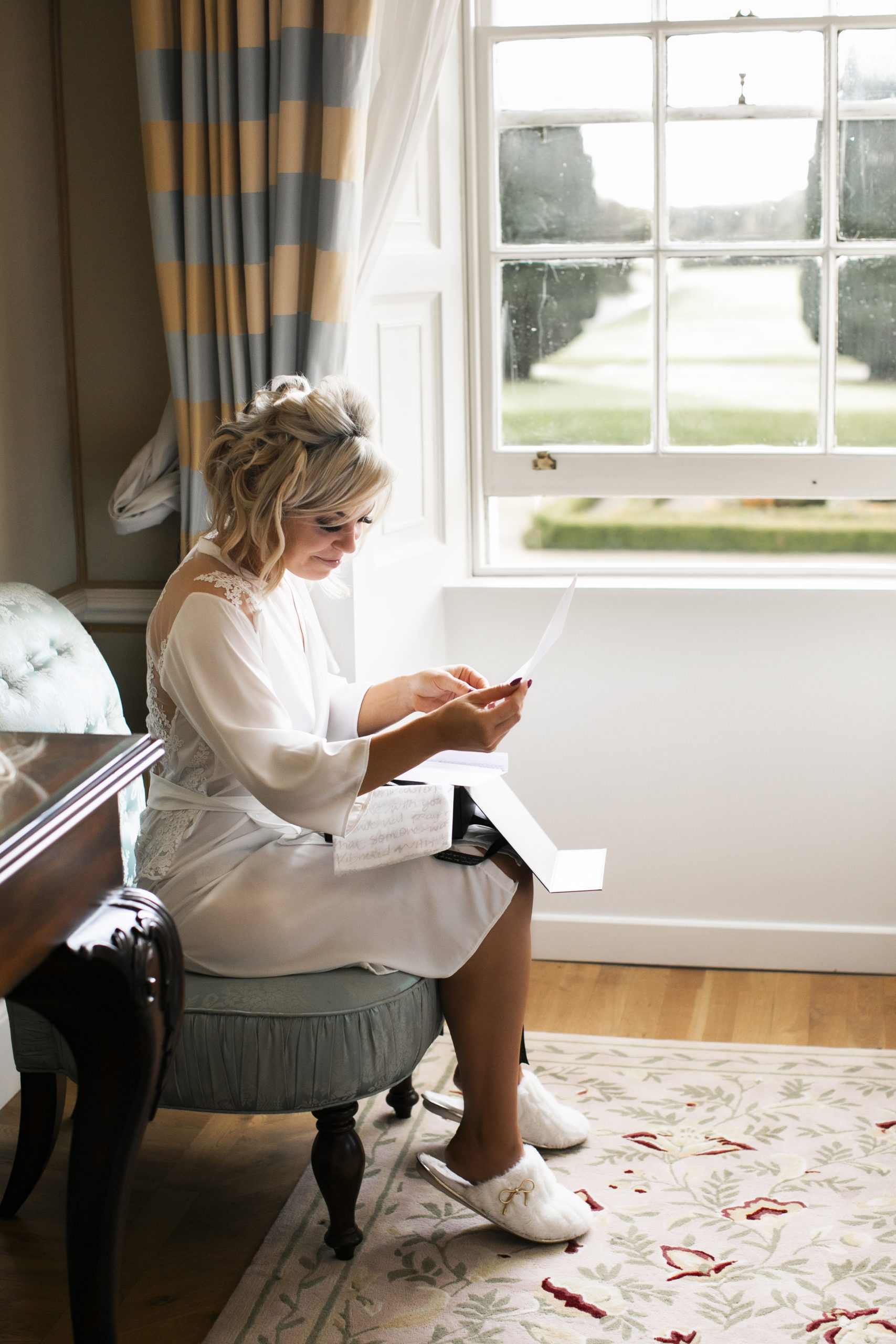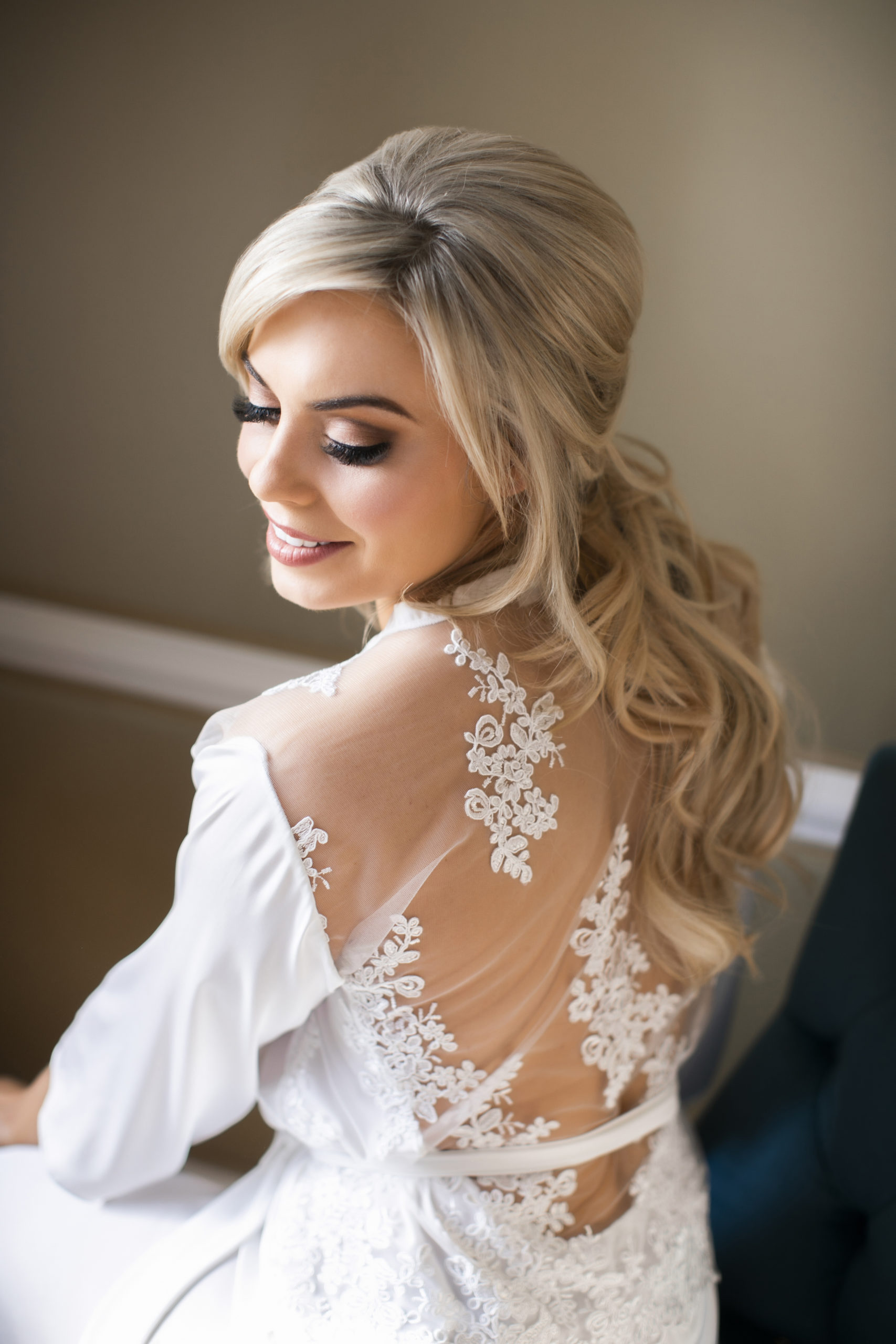 A lot of us are guilty of this!
I know. My mam said to me "You're lucky enough to go to awards and black-tie events and you've been in fabulous gowns before so you might not get that moment where you're like 'Oh my god, this is it'." So I decided to go with something that when I looked at it, I thought "This is me at my best." It's all well and good to give nods to trends, but you have to feel comfortable. With the top being so plain, I wanted something on the back of it because it had a deep plunging v, so we added the embellishment detail and you got to see that when I took off the veil. I knew I would be dancing all night so I decided to take off the full skirt in the evening – it was a two-piece – and put on a satin, fitted skirt, which allowed me to move. I just thought, this is the biggest party I am ever going to attend and I can't dance my socks off with a full skirt!
Fun was very much the name of the game for you and Kevin. Tell us, how did you both make the day your own?
Well, we wanted to do things with very much our own stamp. For example, we didn't have a prosecco reception, we had a gin and whisky reception, in an outside area with homemade lemonade. We don't like canapés and because we decided to have our speeches first we thought people were going to be really hungry so we had food available before the church for people who were travelling long distances so there would be no rumbling bellies. Then afterwards we had a chef cutting meat off the bone and fresh rolls, a selection of meats and salads and I swear to god, the amount of people who came back and said that it was the best thing!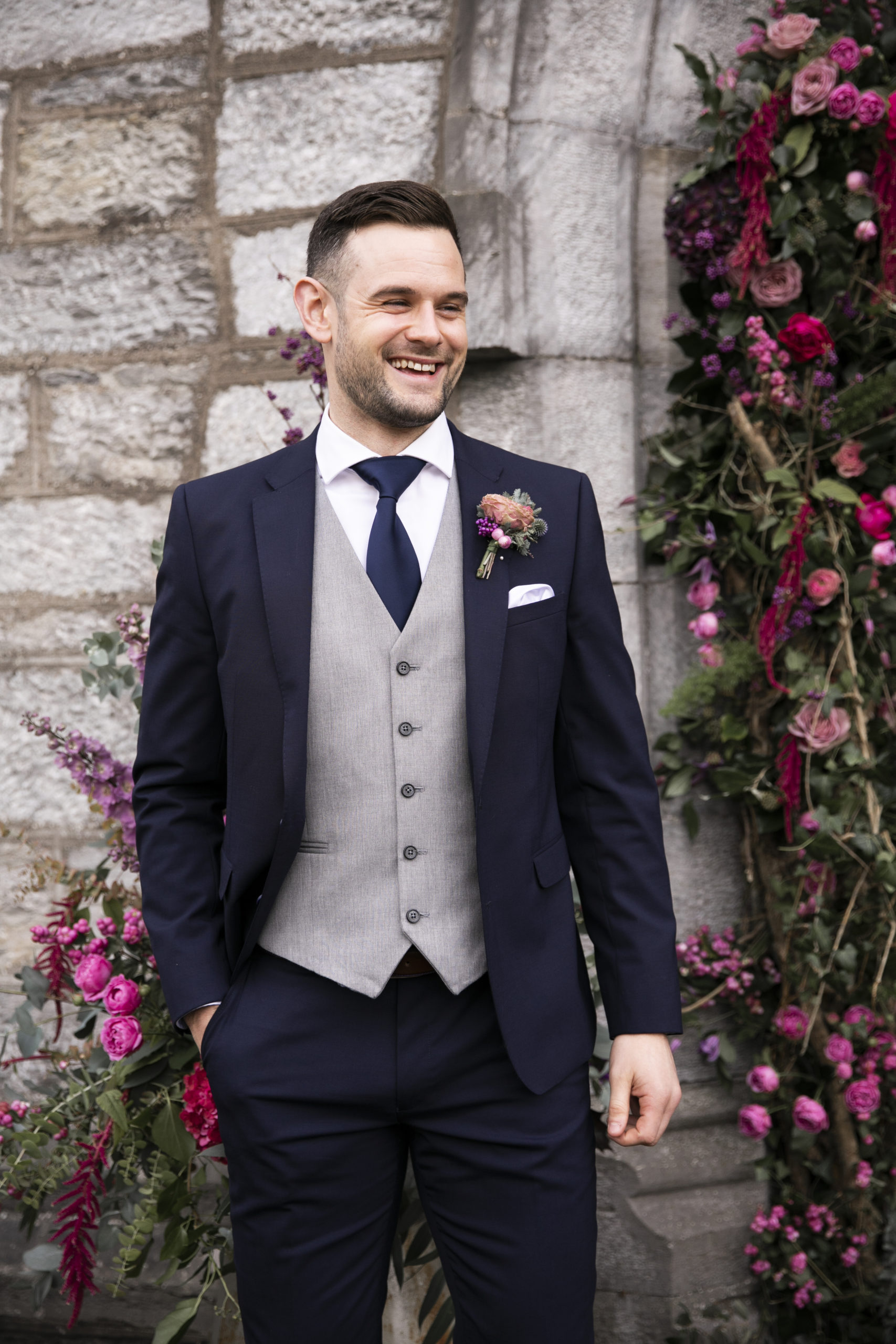 Guests couldn't say they went hungry then!
Definitely not, because nobody wants to be hangry – it's a long day [laughs]. We had a gorgeous meal in Castlemartyr and then later on in the night we had pizza and fish and chips and Tayto sandwiches.
Yum! Music was an important factor for you both, too?
Yes, we had quite a lot of entertainment over the two days – seven acts in total! We had Emma Langford and Ger O'Connell for the wedding ceremony and drinks ceremony and they were just amazing. She has a Florence and The Machine vibe and he has a gorgeous gravel to his voice. The morning of the wedding, I was the most relaxed I've ever been, but before I went to walk up the aisle, I heard them sing Can You Feel The Love Tonight; we're big Elton John fans. I didn't anticipate how beautiful it would be and I almost started to cry. Music really evokes emotion in me.
So you had a little wobble just before walking out?
Yes! I had been so relaxed all morning – it was all very calm and Jenny McCarthy, our photographer was brilliant, snapping away like a ninja and having a laugh with us all then, putting us at ease. Then when my bridesmaids walked down the aisle, I asked the girls I did the Rose of Tralee with to come out to me – I needed them there, as it all hit me all of a sudden! They calmed me down, gave me a little pep talk. It allowed me to walk down the aisle relatively tear free.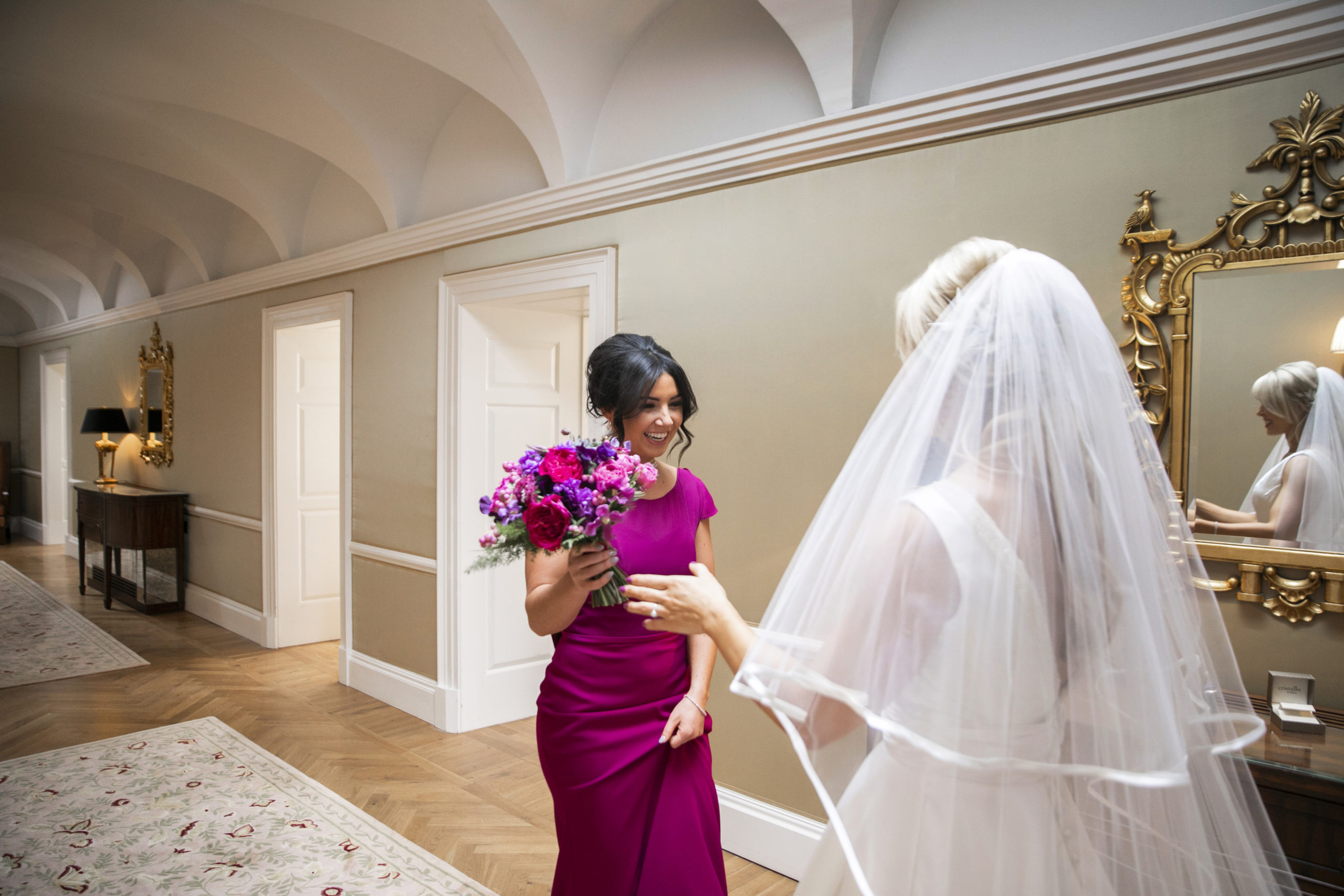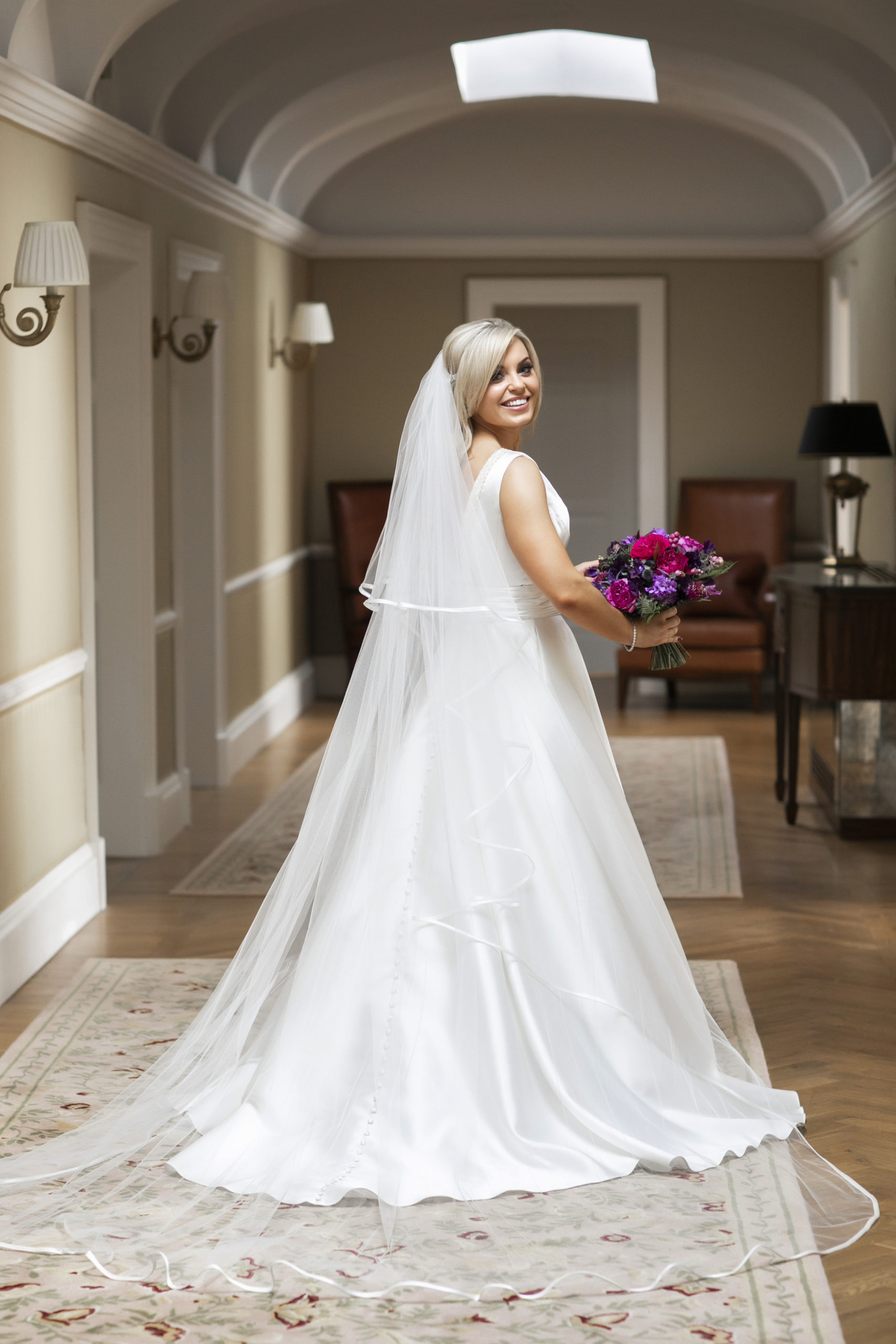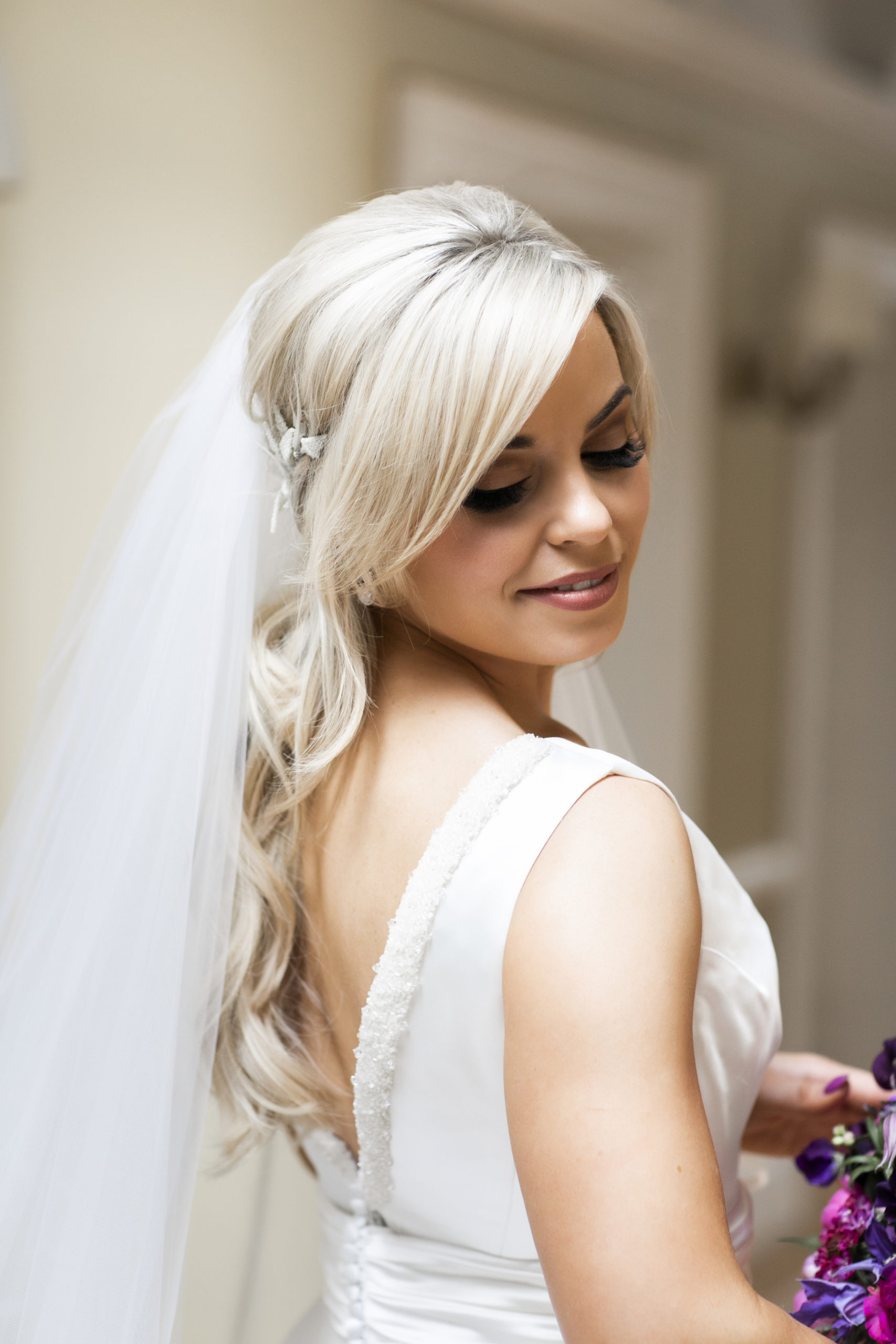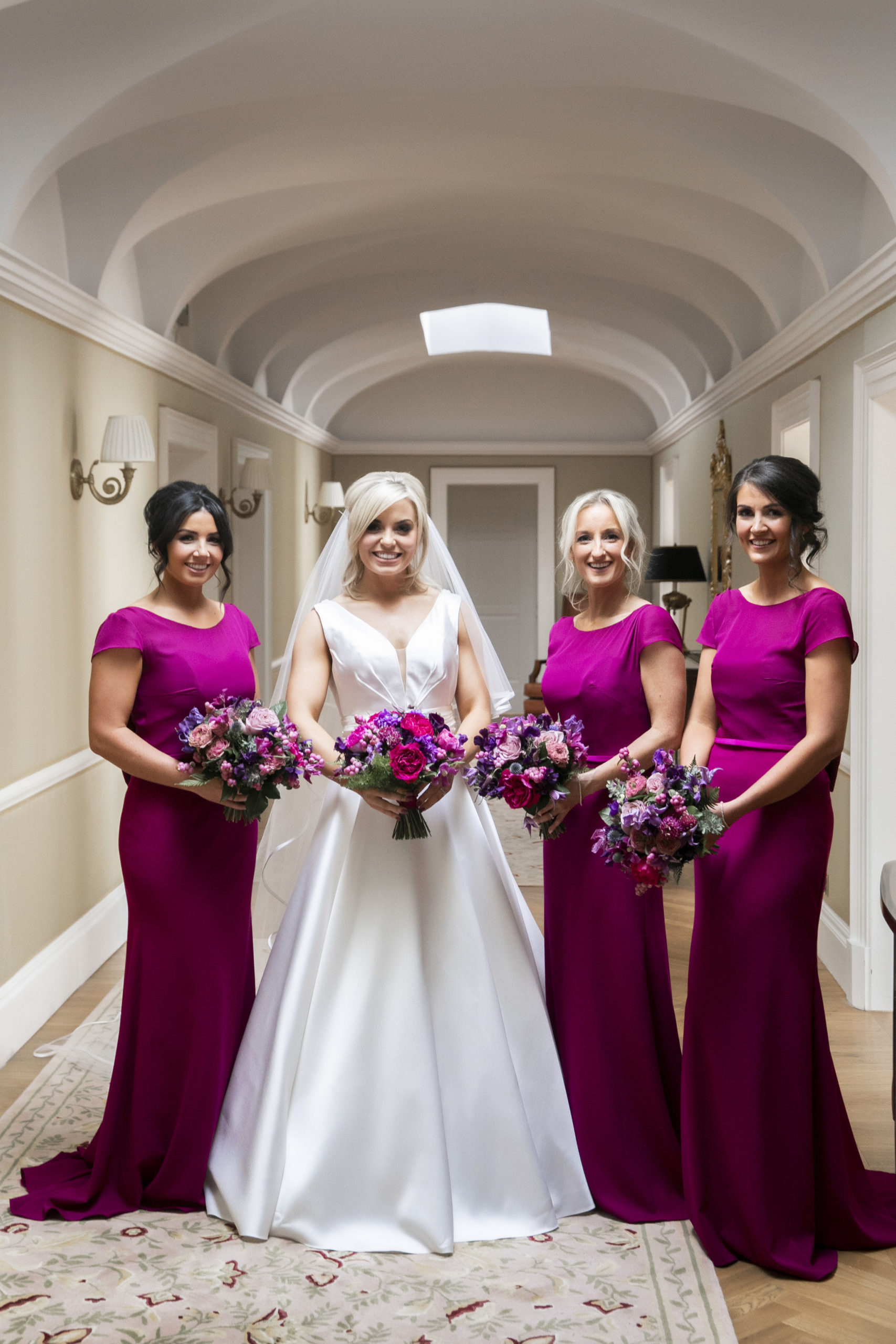 Did you personalise the ceremony?
One of the biggest things for us was the reflection. We actually wrote down the lyrics of the Savage Garden song I Knew I Loved You (Before I Met You) because not to be a bit cringy but Kev said he had seen me before we met! The words are actually striking and really poignant and my pal Bríd started to get emotional because she read it out. It was a moment that was very special to us.
Was it important to have a traditional wedding in a church?
I mean yeah, we had a religious ceremony, both our parents are practising Catholics and that would have been important to them, and I have a strong faith too, as does Kev. For us, it felt right to do it that way. We were lucky too that our priest was quite modern in his speech and sermon. Kev was quite traditional though I have to say – he didn't want to see me the night before! I was like…we're living together the last two and a half years!?[Laughs] But no, it was lovely.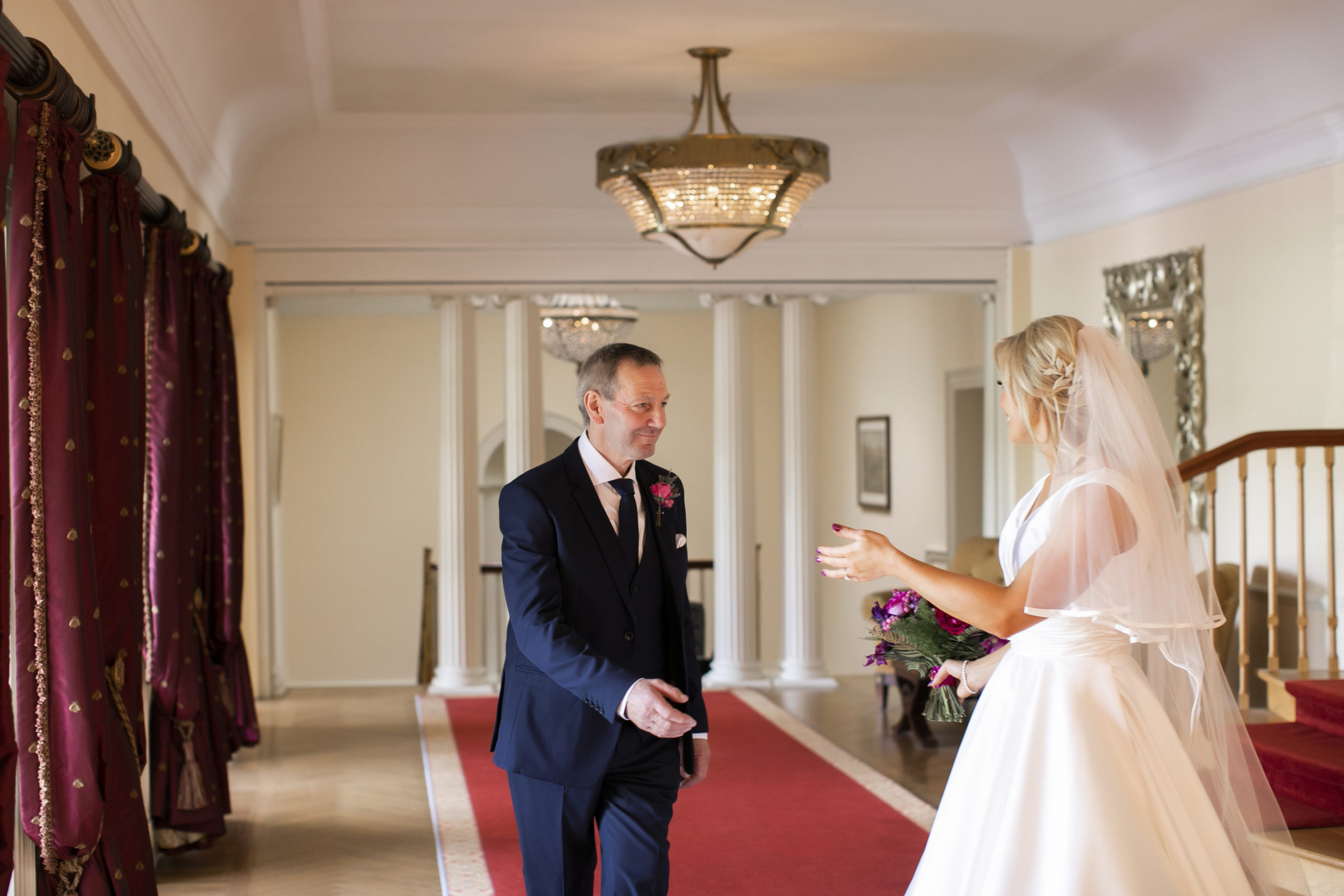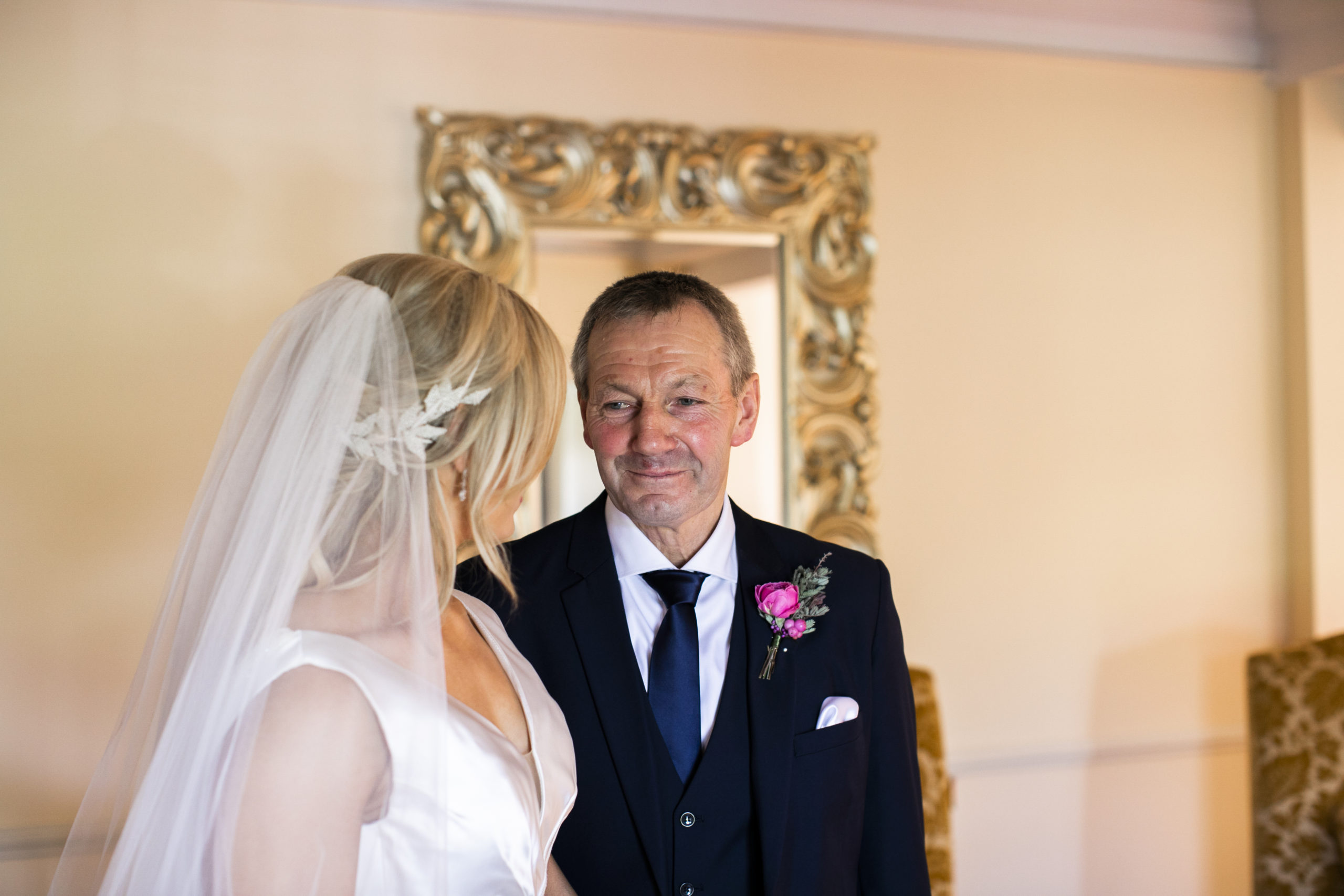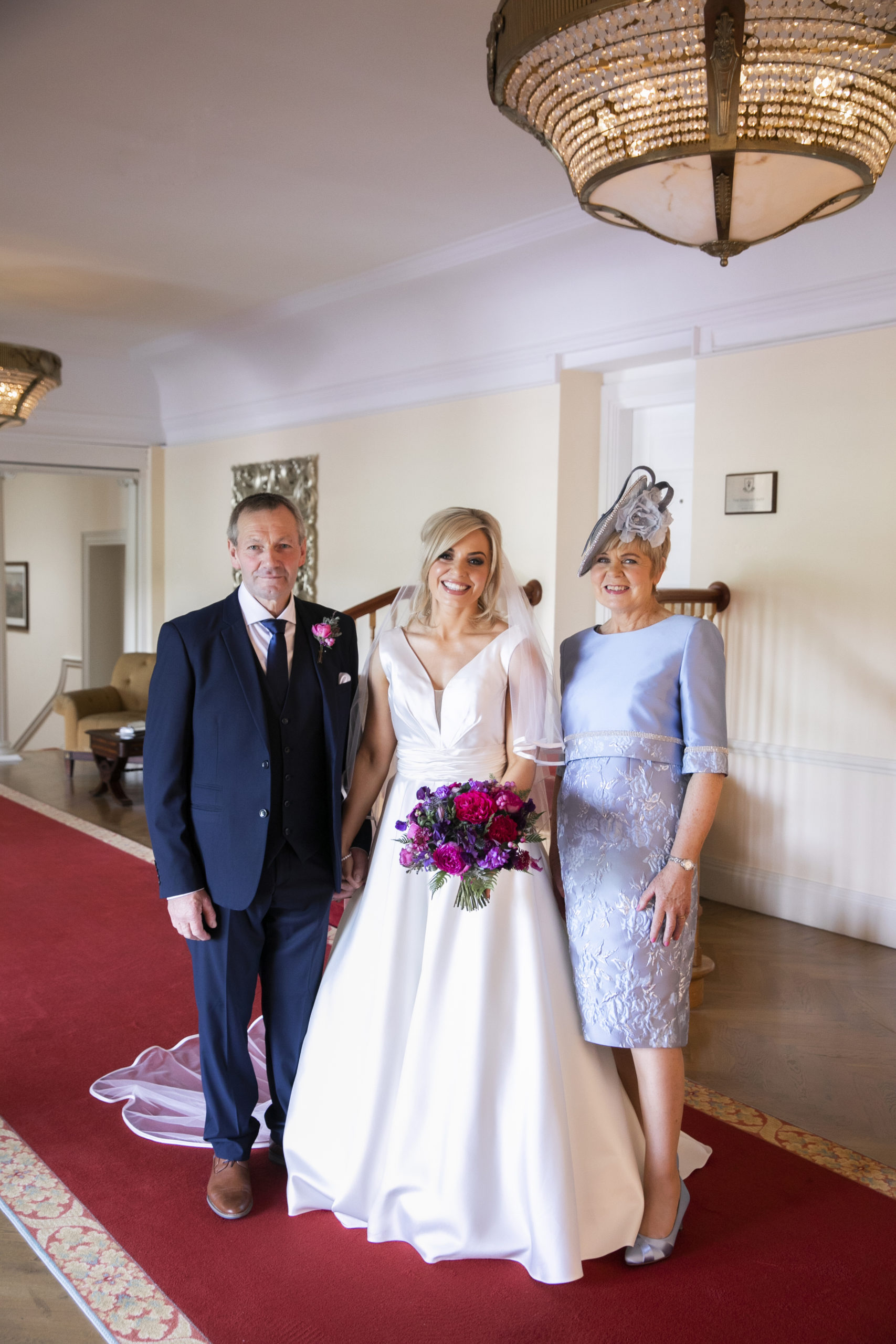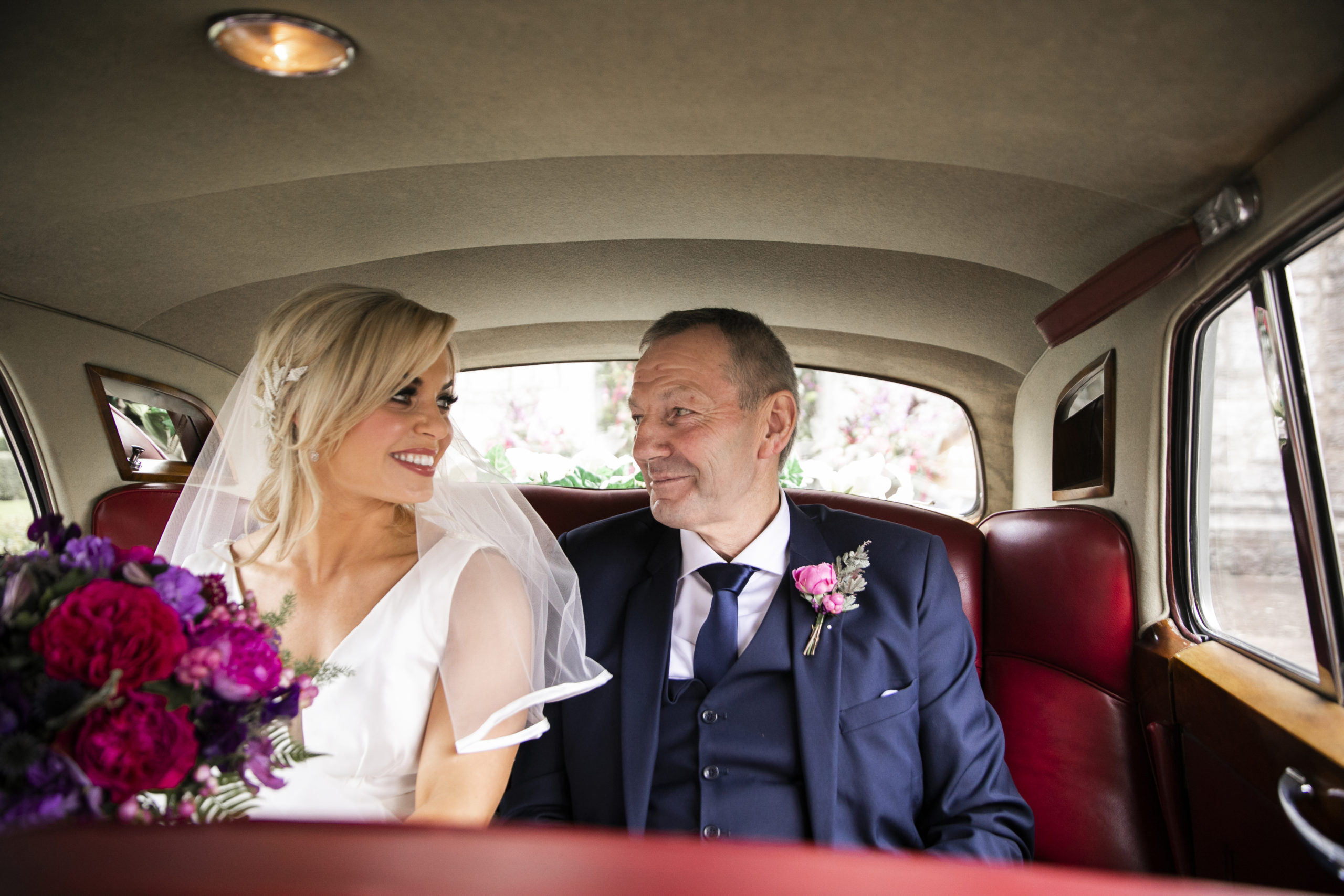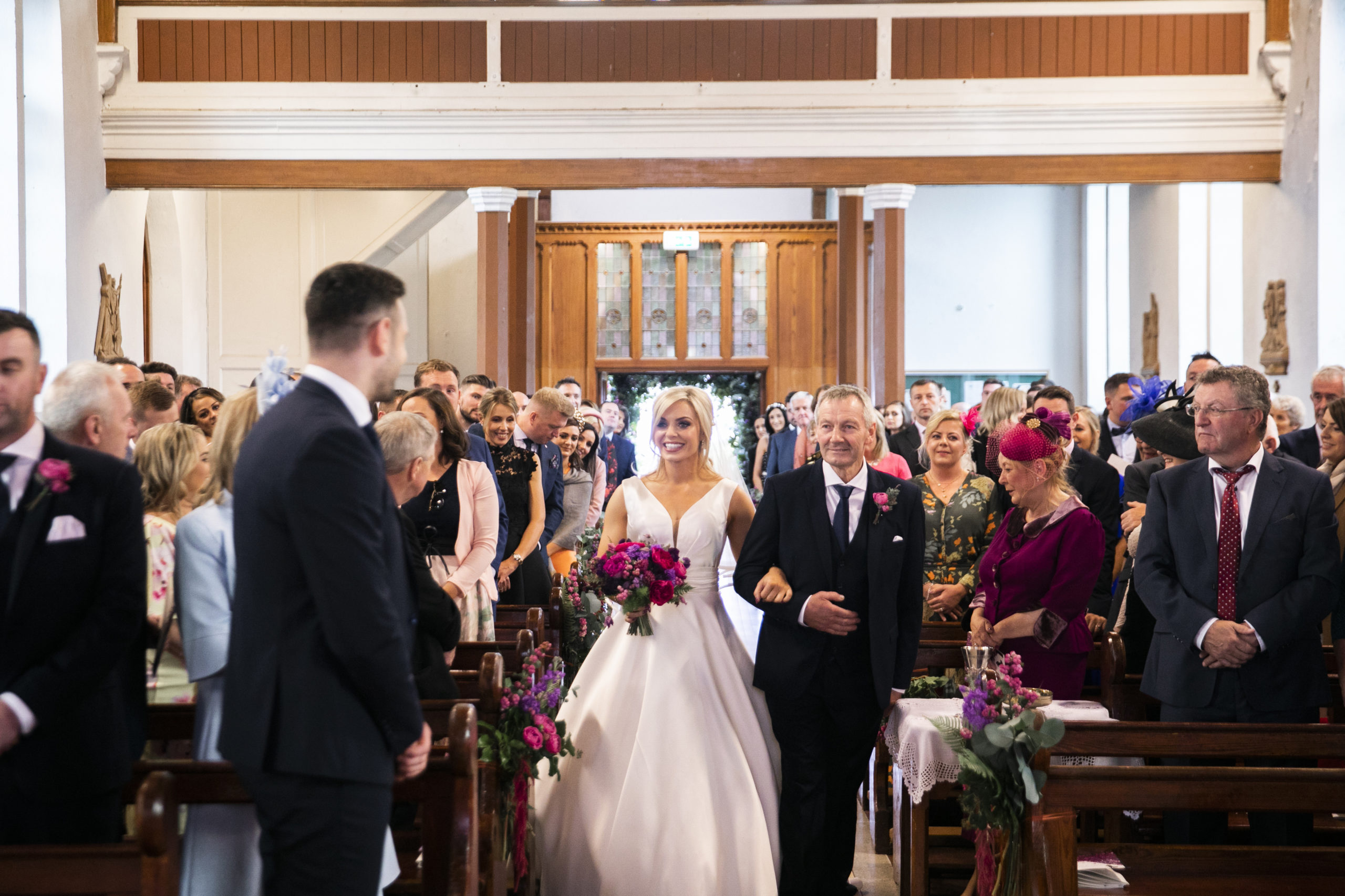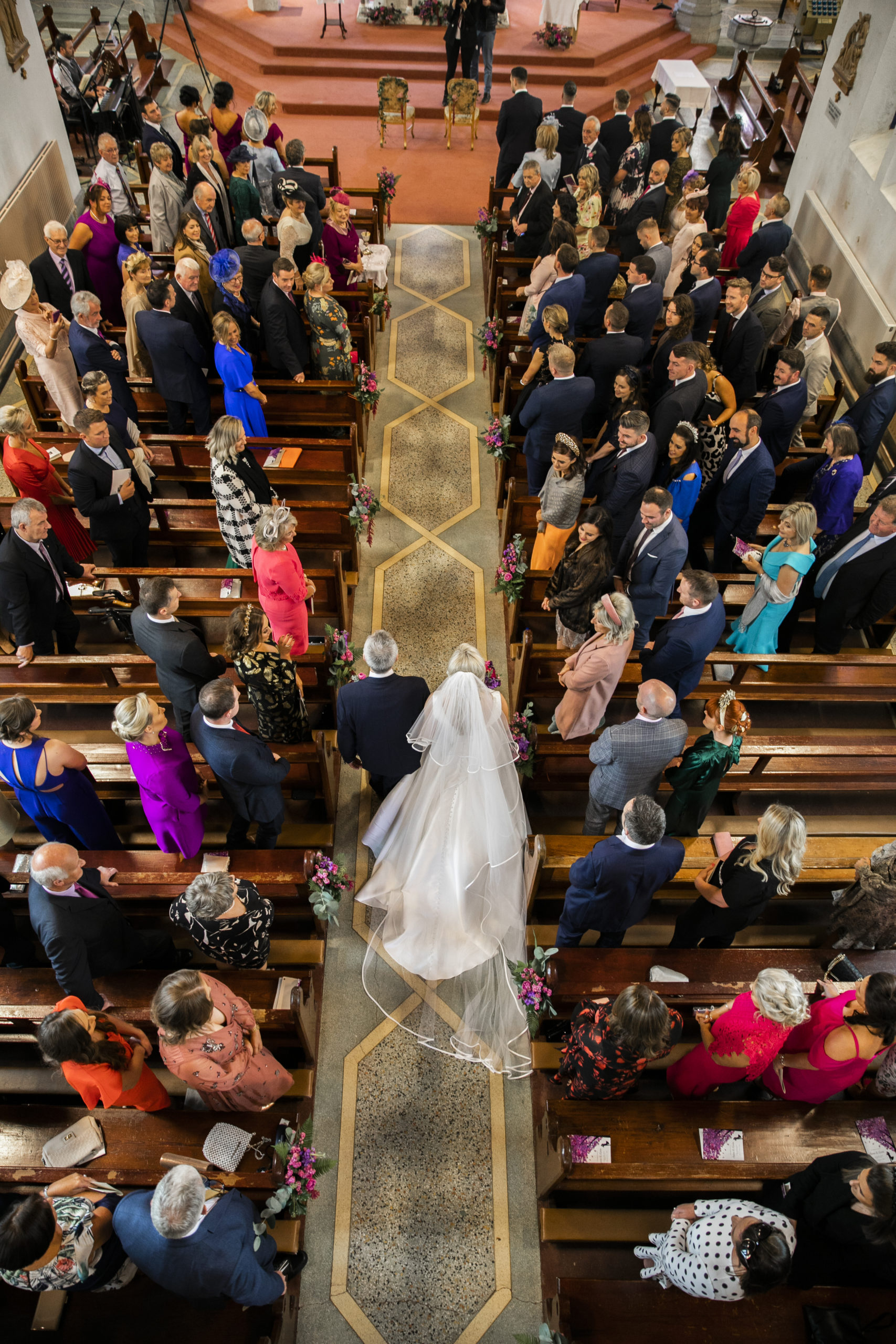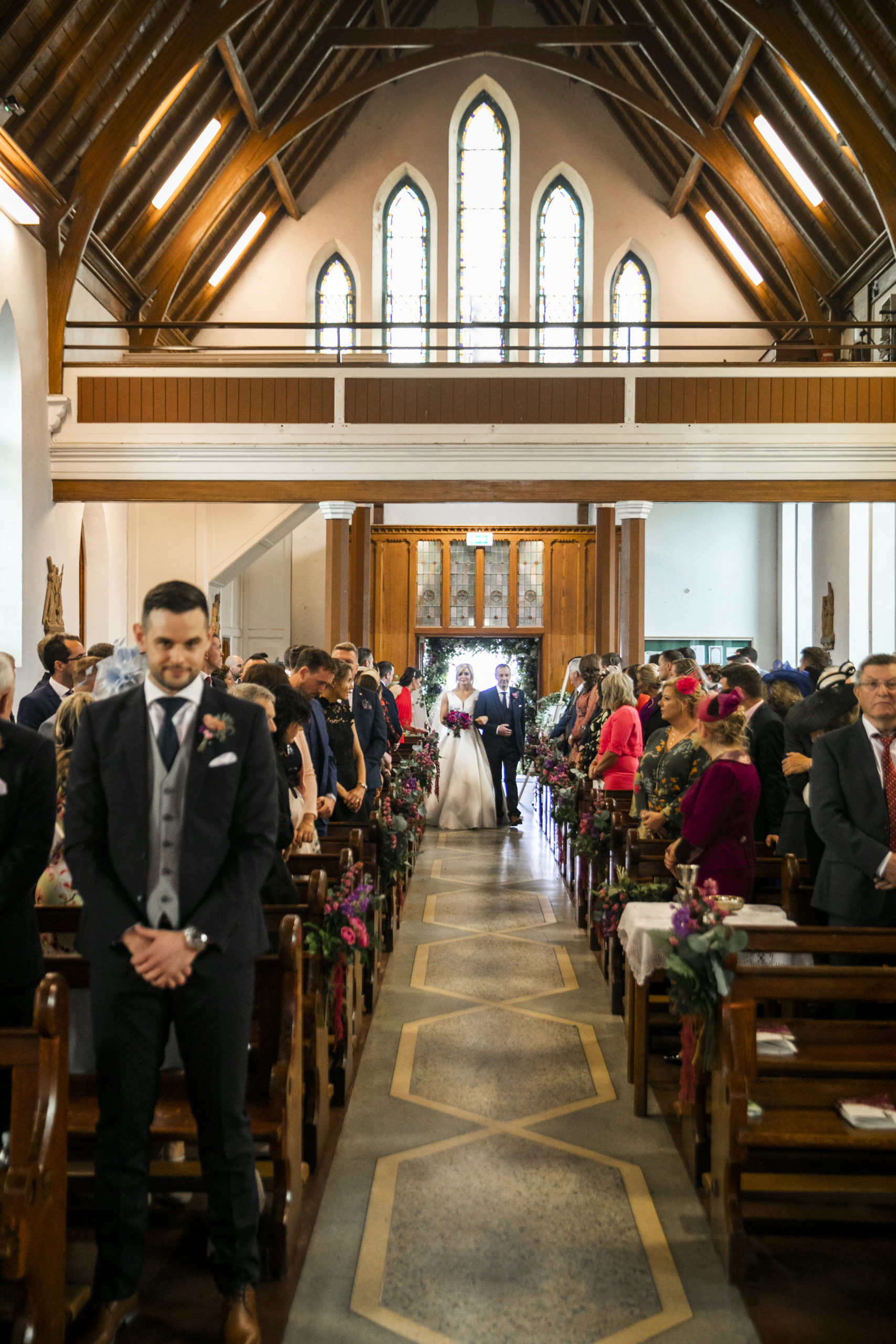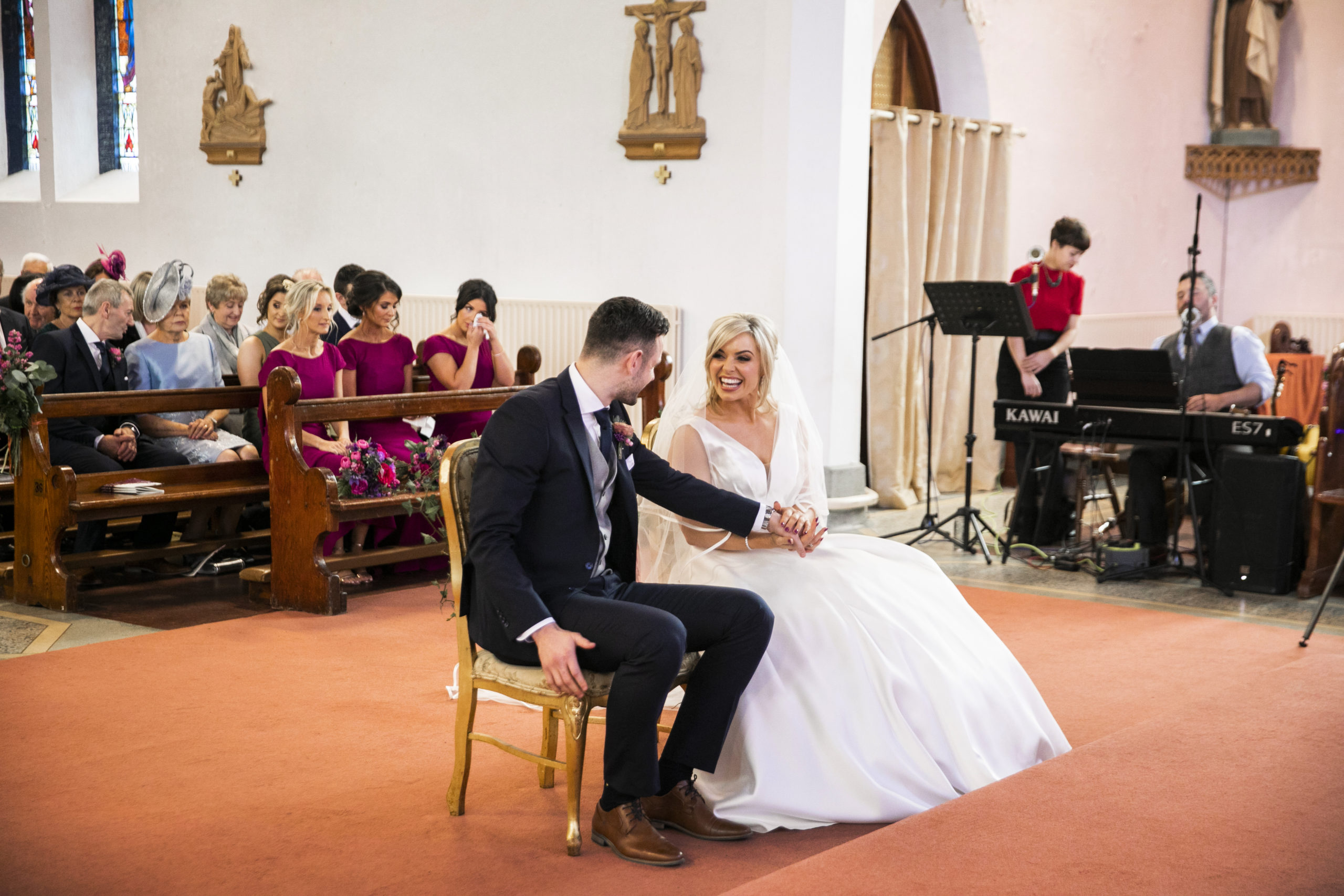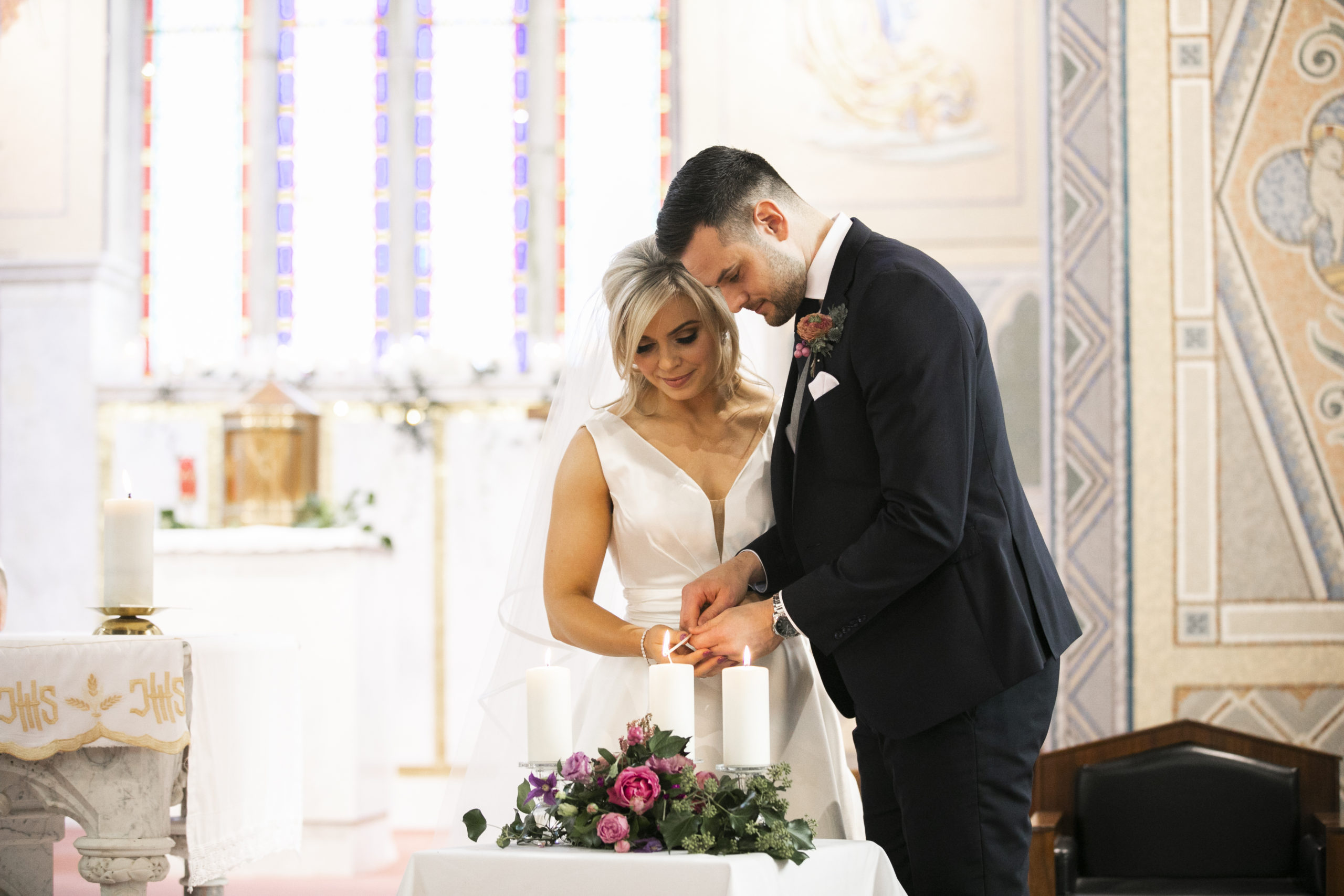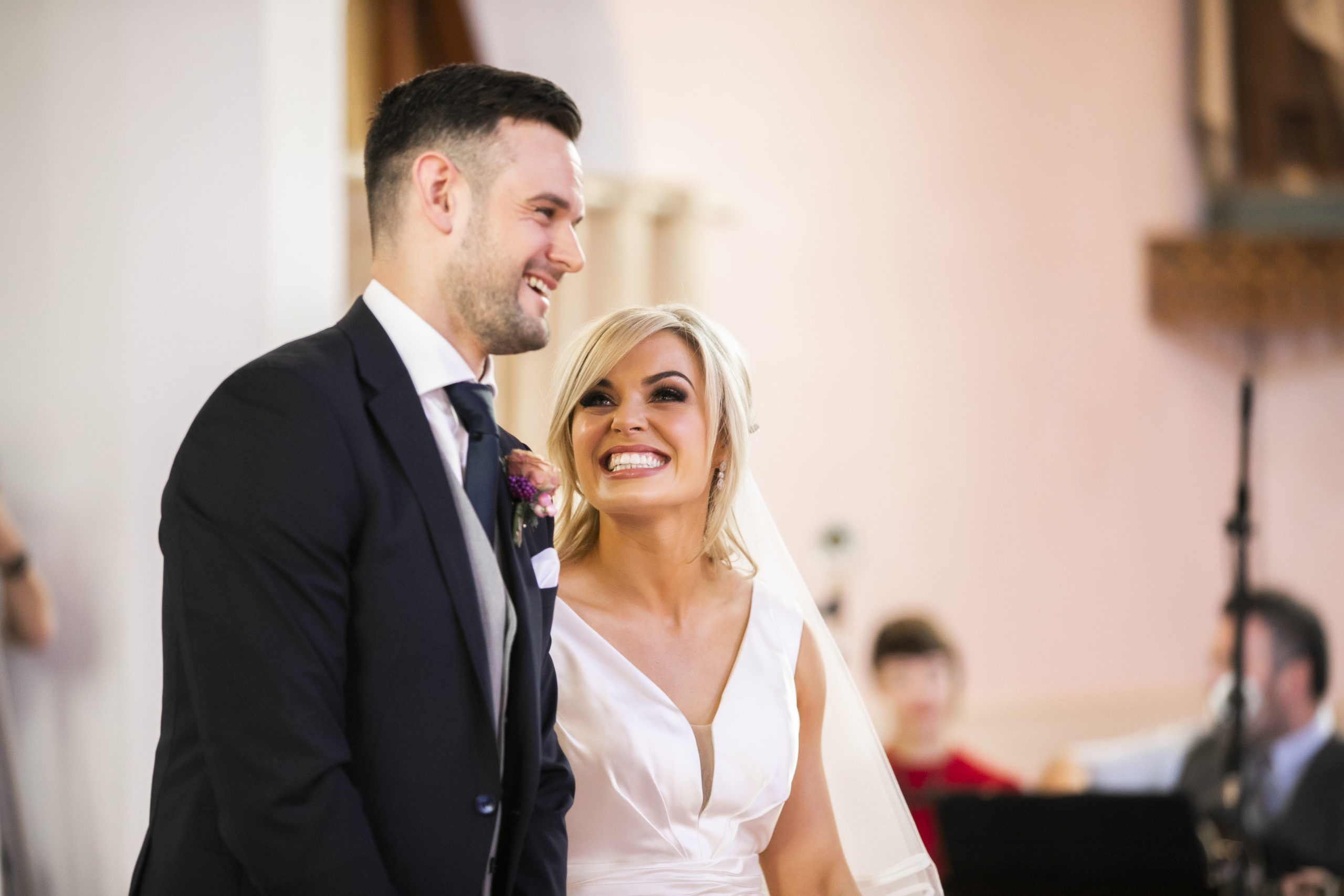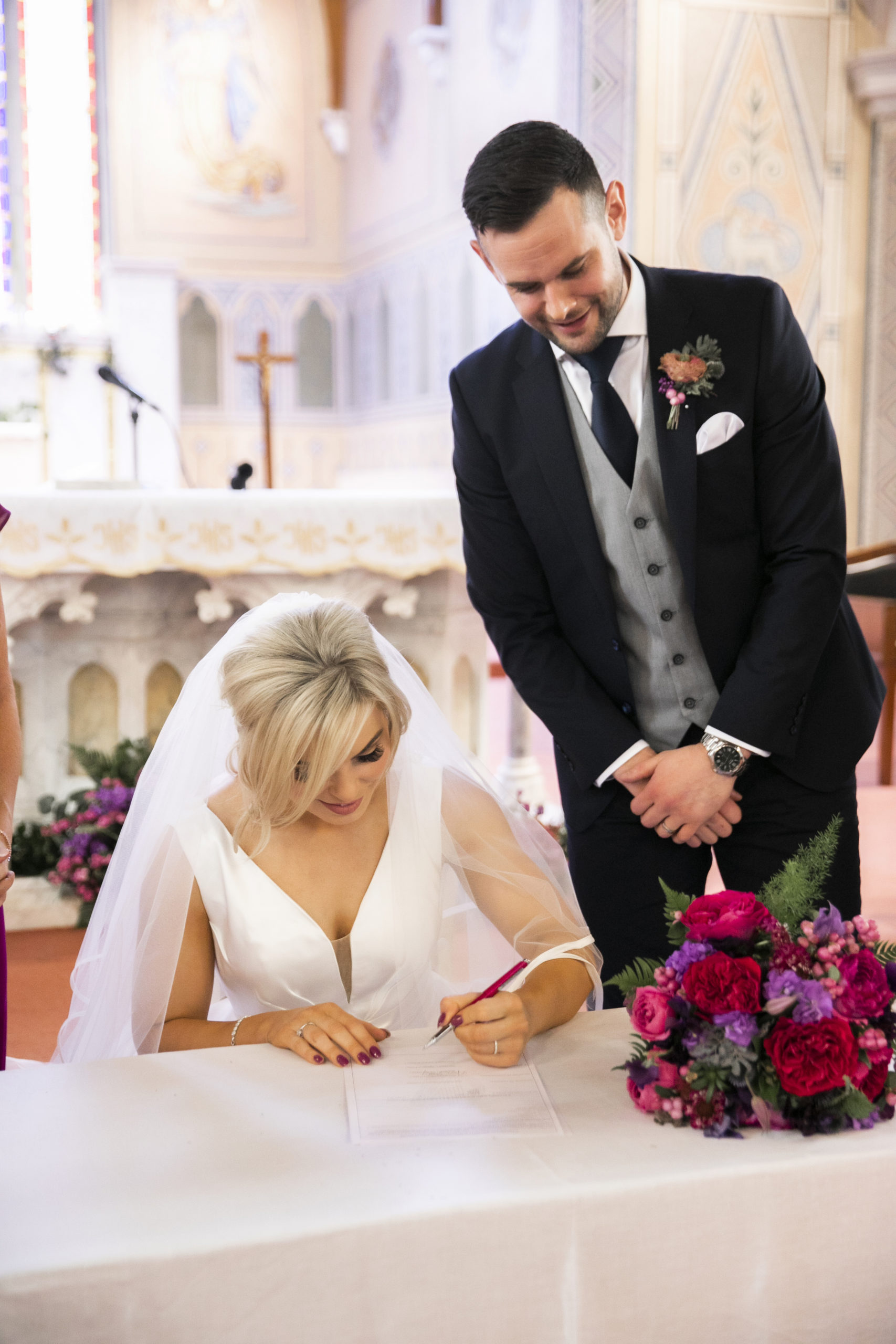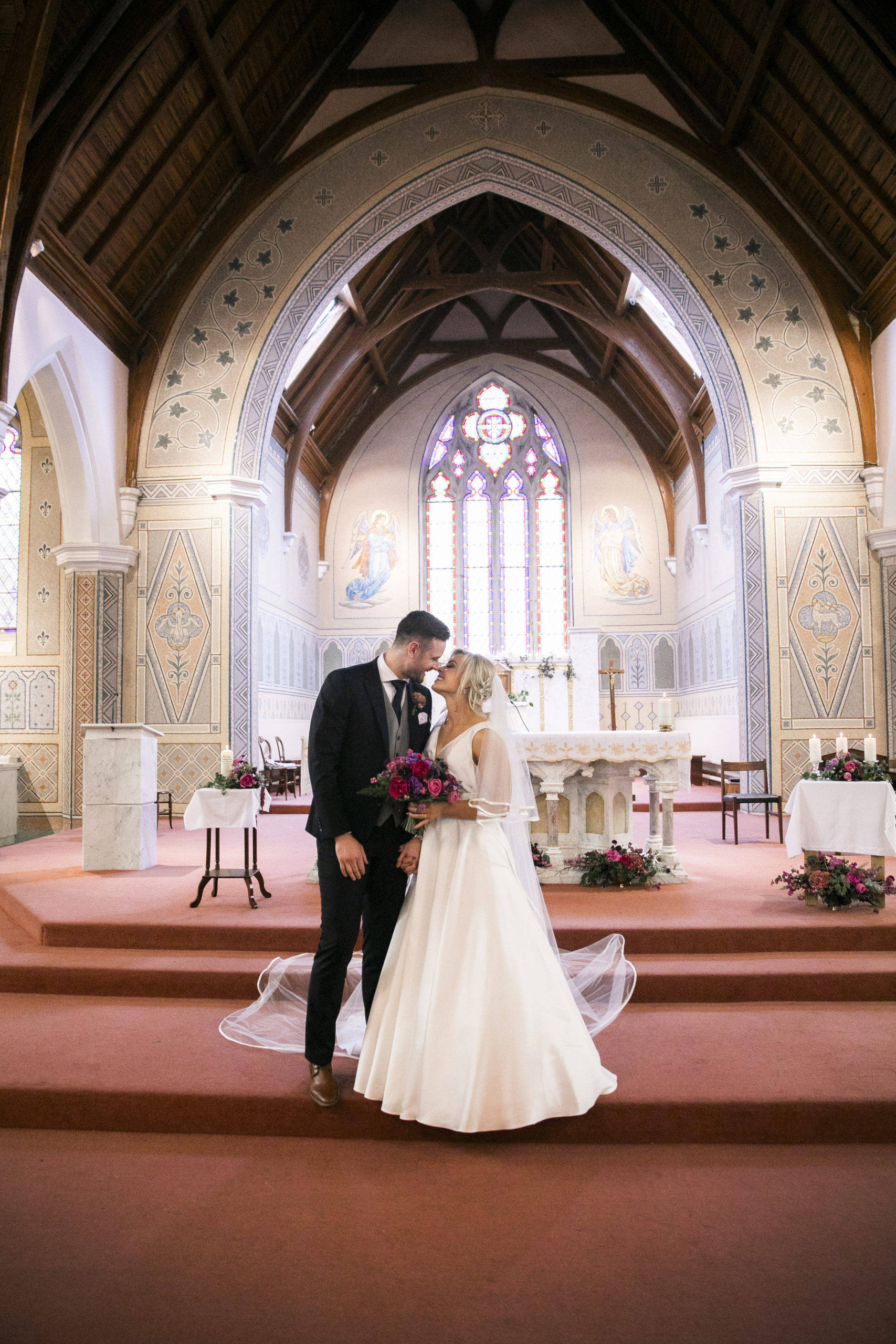 Your introduction as husband and wife was quite unique…
[Laughs] Yes, Marty Morrissey, one of our guests, did a GAA commentary introducing the bridal party into the room. So he got a bit of dirt on everyone and did the whole "welcome to Castlemartyr today for the All Ireland final" – he did what he does best, he was gas! Then our song to walk into the room together was Galantis Peanut Butter Jelly…not your typical intro! Kev was dabbing and everything, it's his song after a few pints. People definitely weren't expecting it!
Of course, GAA was a huge part of the day.
Yes, we had a guard of honour…I actually had so many camogie players there that the guys didn't get a look in! There was no room for them! The cake was amazing too, The front looked quite traditional, but at the back it was opened up, like a curtain, with our favourite things; camogie and hurling helmets, a quote from our favourite show Friday Night Lights, things we love to do like having a cup of tea and watching a movie…it was very personal to us. Our table names were all our memories together, like our first holiday in Lanzarote for example, and our top table was called Gougane Barra because that was where we had a date near the beginning of going out, when we both realised…this could be a lot more serious than just having fun together.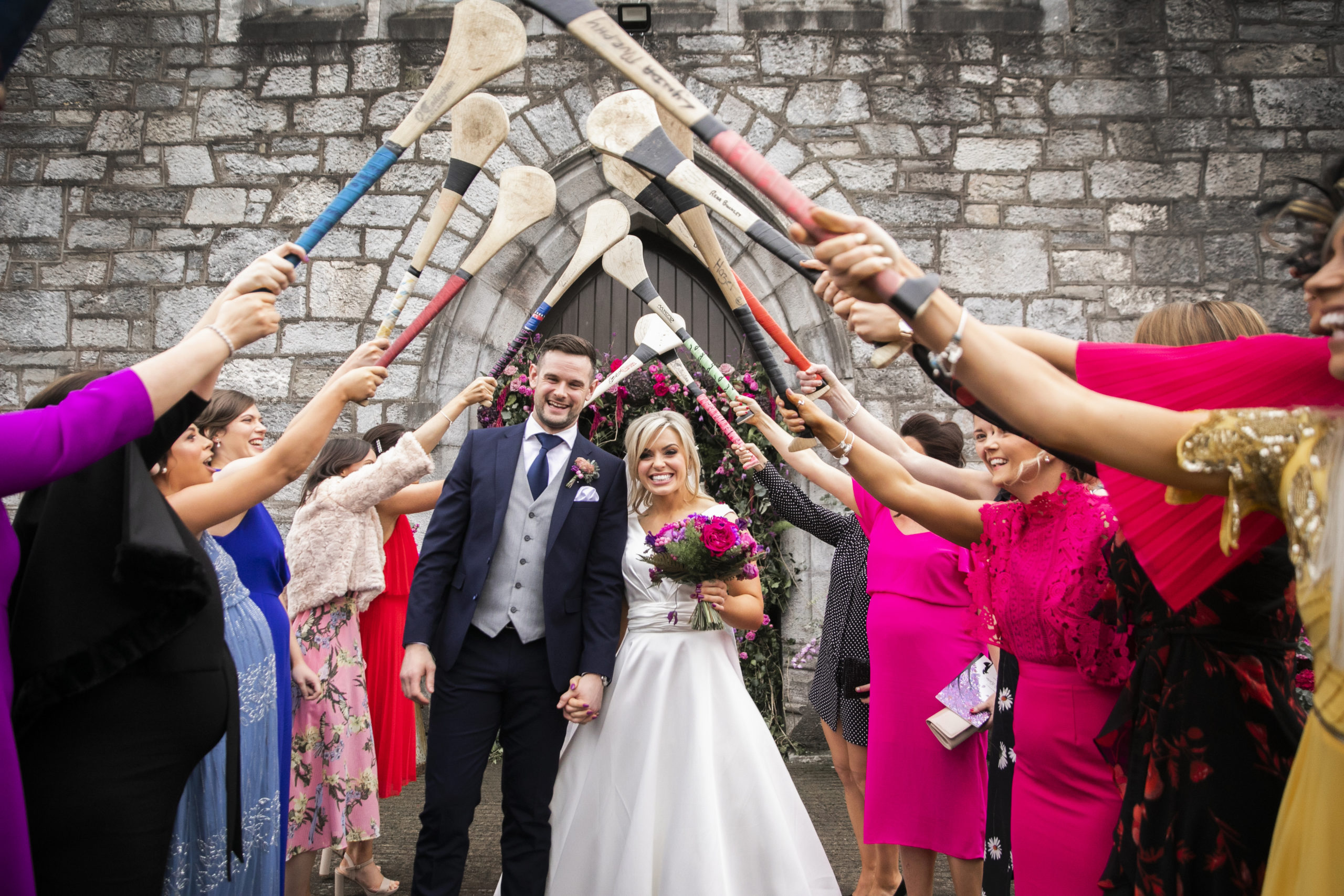 After the ceremony, tell us all about the party!
Our band was The Seducers and I can't shout about them from the rooftops enough. I was really nervous about people having a good time, and because of them, people who I thought would never dance wouldn't leave the dance floor! We got them to play for half an hour before the first dance because I think sometimes there can be a lull after the meal and we wanted to start things on a high.
And then the first dance…
Yes, it was lovely because everyone's energy was already up. We did a little bit of a…I won't call it a routine, but Kev did lift me at one point [laughs]. Not quite Dirty Dancing, but he was delighted because people didn't expect it. There were a few spins, a few lifts and we did it to Westlife's World of Our Own. We love Westlife, we went to see them last summer with one of our bridesmaids and it was all the nostalgia and memories, which were a big theme on the day. Halfway through the song people got up and danced which was because we only had to do half a dance on our own!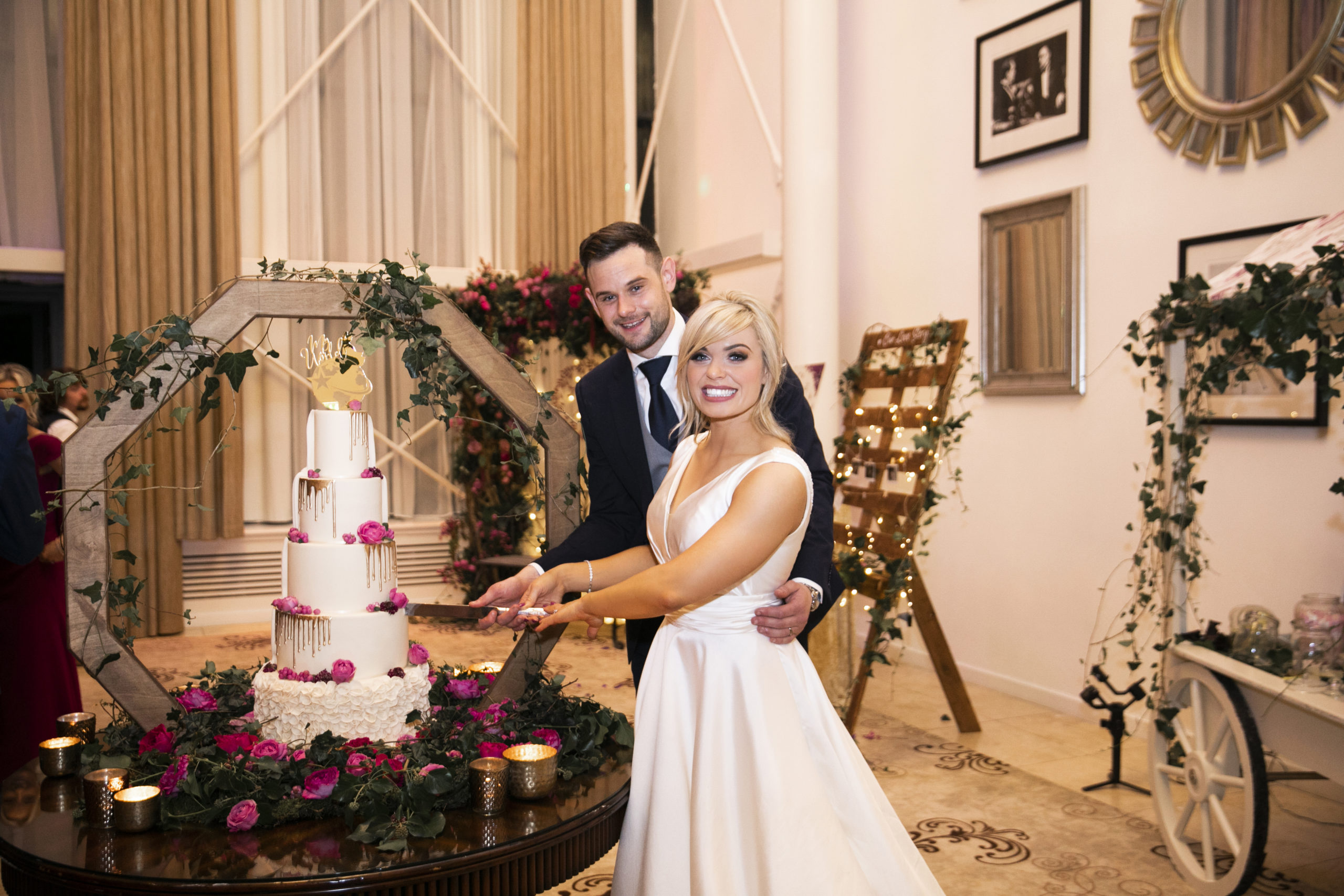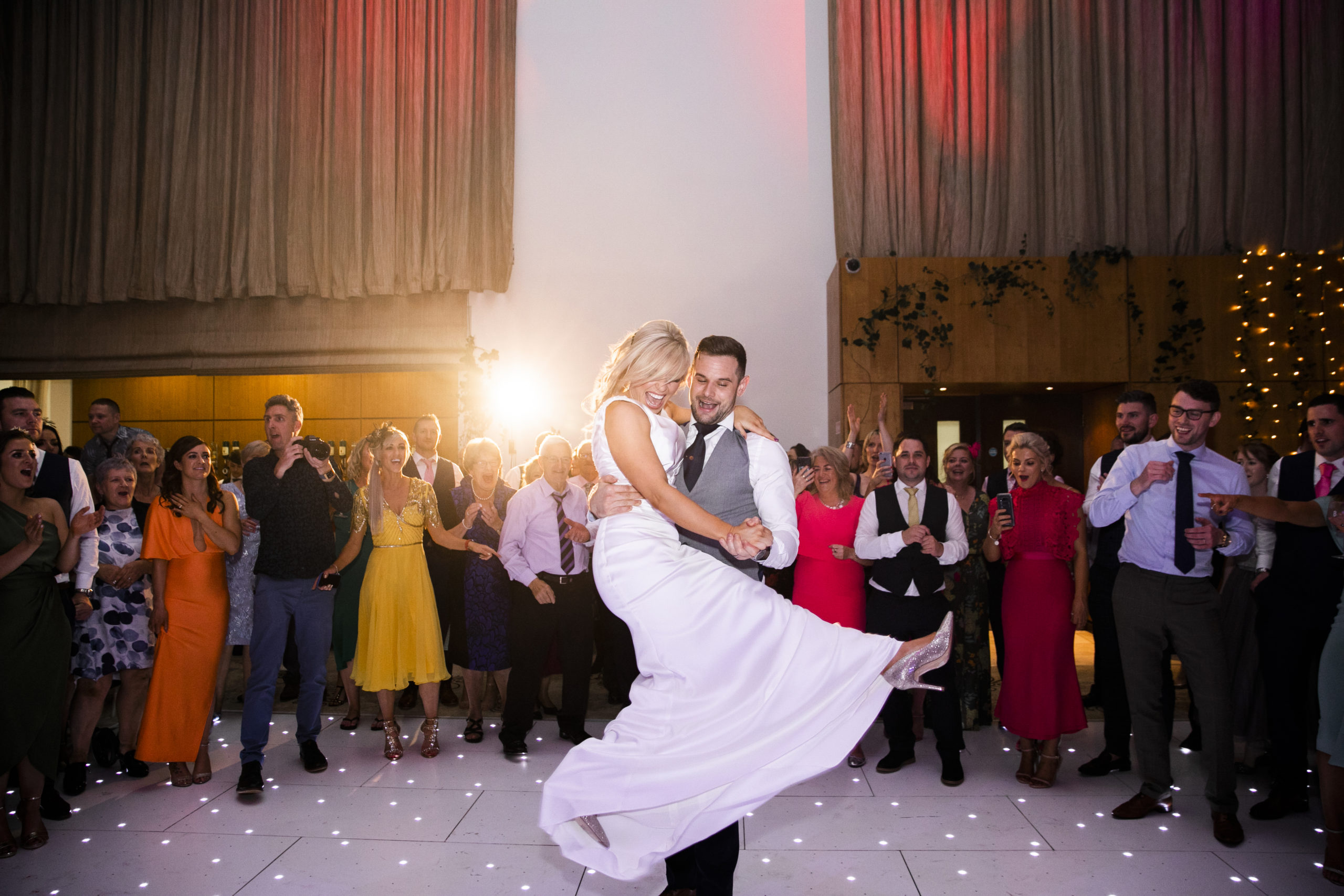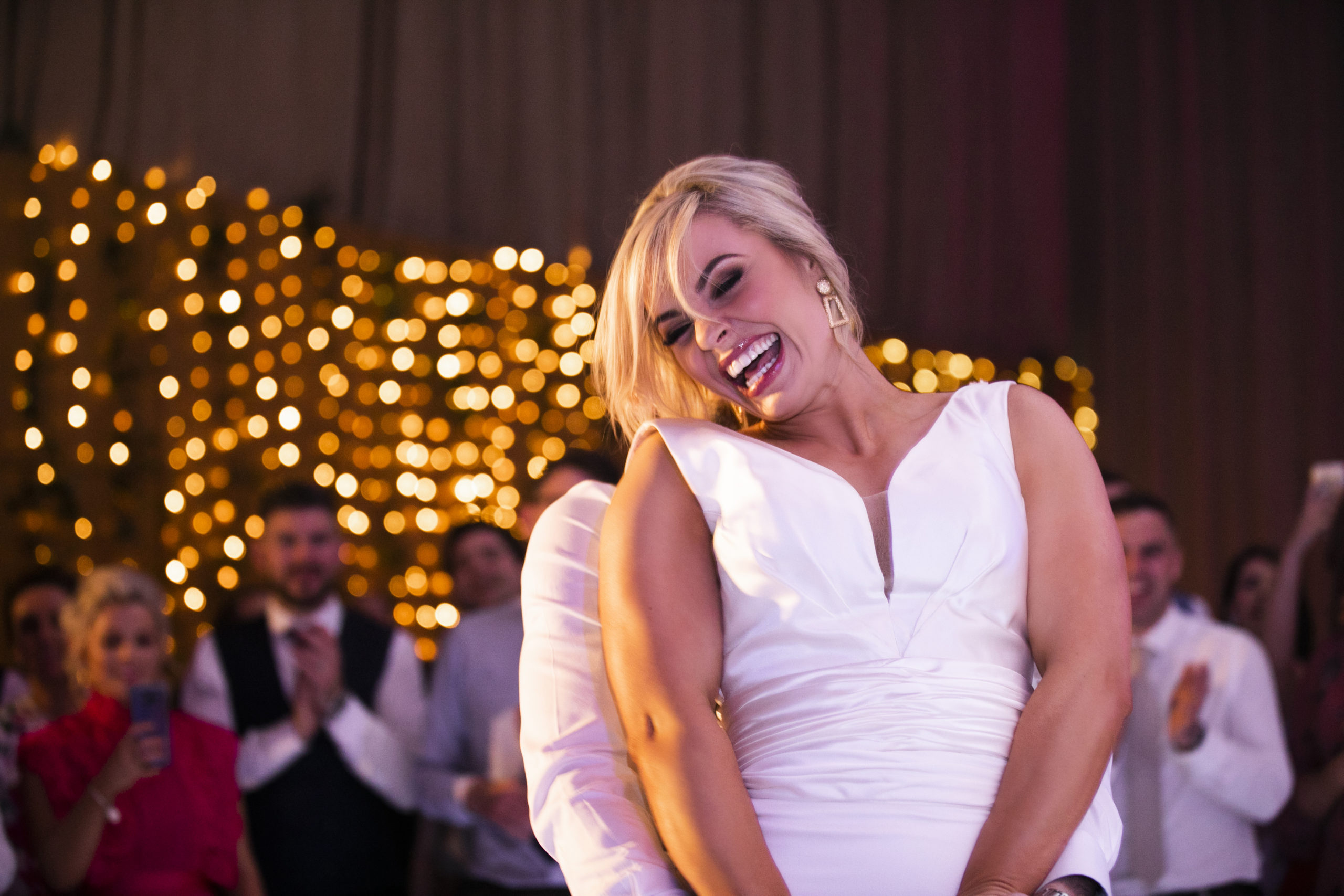 The festivities continued the next day…
We told people, do what you want all day, relax and we'll kick off at 6pm in The Thatch, Killeagh. We had a BBQ, Pat Fitz playing music, a band called The After Hours, and Fergal D'Arcy DJ'd for us. There was just a real fun, party vibe. People were texting us days afterwards saying they still weren't recovered. We were like, "Yes! that was the goal!" Everyone had a ball, and so did we, which is important because I think you can be on the periphery of your wedding at times but we were up til 5 or 6am having a sing-song!
What will be your stand out memories?
Definitely when I was about to walk up the aisle, with the music playing, and knowing I was going to see him. When I did, it was so much emotion, but happy emotion. it was a very definitive moment for me. Then the speeches – Kev, my dad, and Kev's dad spoke, and I wasn't supposed to, I had nothing prepared, but I just decided…I'm going to say something. Then I stood up and was like "Oh crap!" But I just had an overwhelming feeling to thank people, my parents, and people who had travelled so far, from Texas and New Zealand…I kept it short and sweet though, Kev stole the show! There was plenty of sentiment and plenty of slagging too, like a story of when he first learned how competitive I am when I challenged him to a teabag-into-cup throwing competition…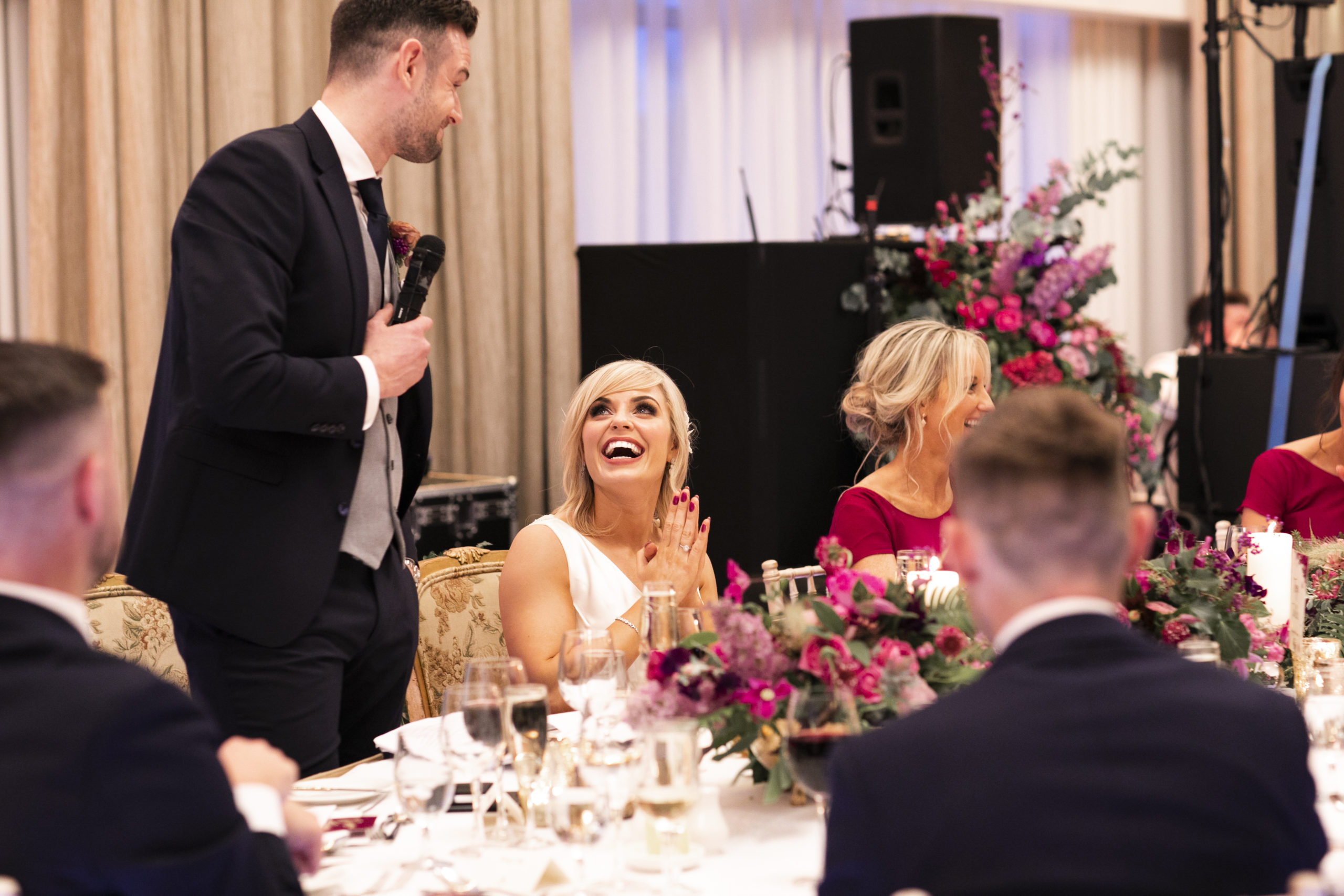 A few days later you went on a mini-moon around Ireland. That must have helped with the comedown!
Oh the comedown…it was something else! I had a massive comedown from my hen which I wasn't expecting but after the wedding…I'll never have a comedown like it! It was like after winning the All Ireland, you suddenly realise it's all over, that all the celebrations are over! We went away for the mini-moon to just have a few days away after it all, but we'll do our honeymoon next year – we don't know where yet. We might even do two smaller trips, something a little different, to push the boat out. And we have the house to distract us too…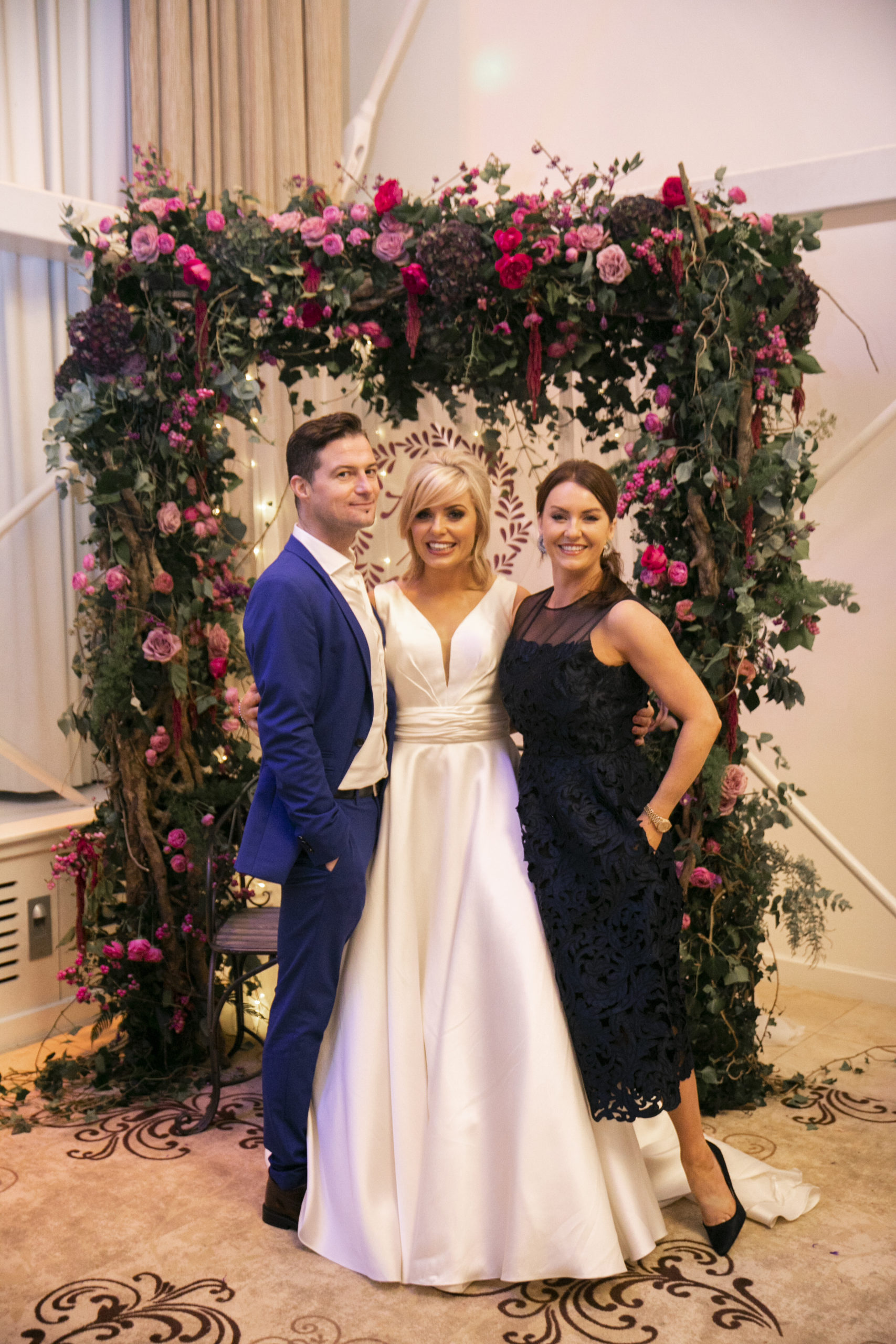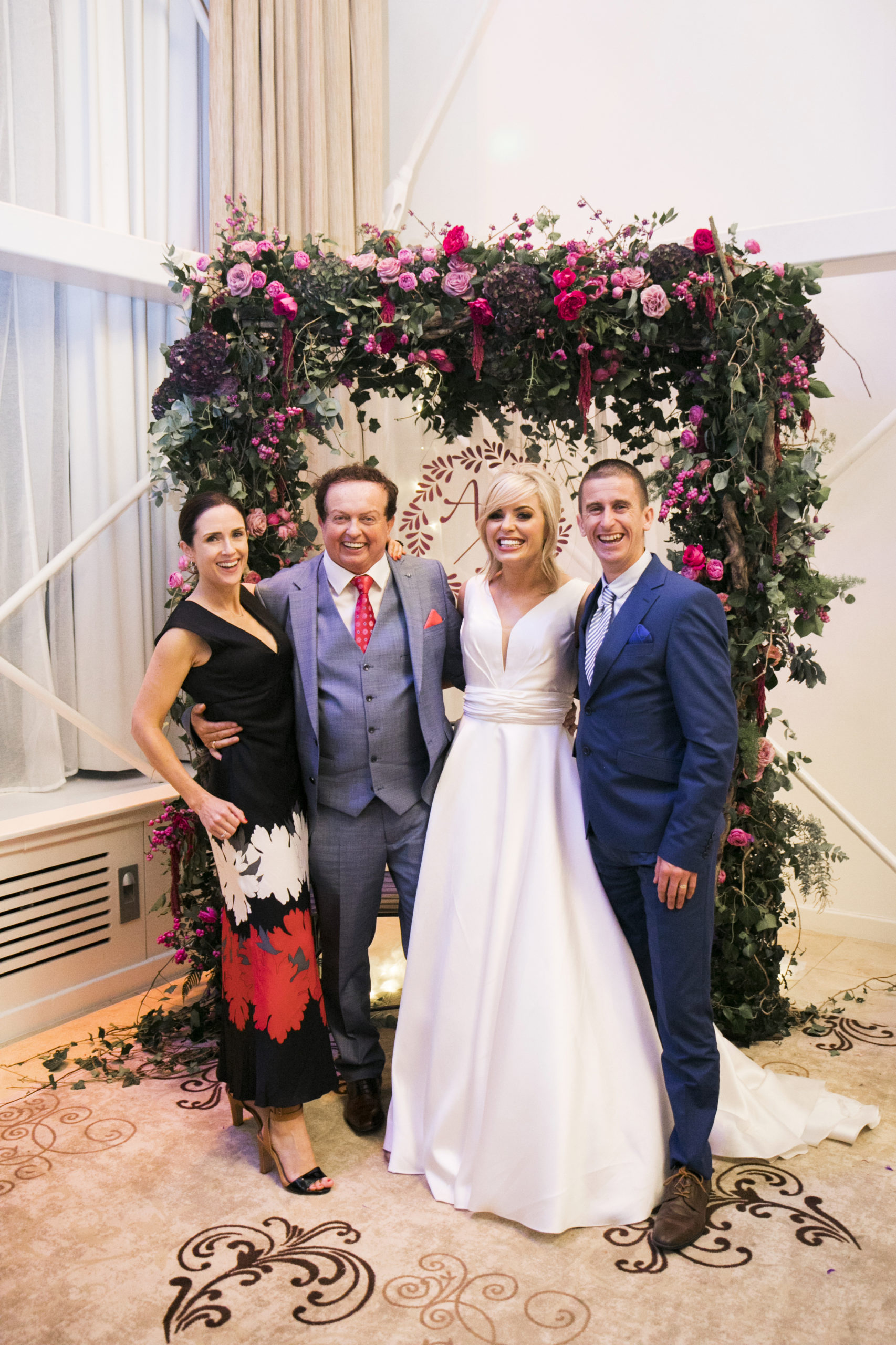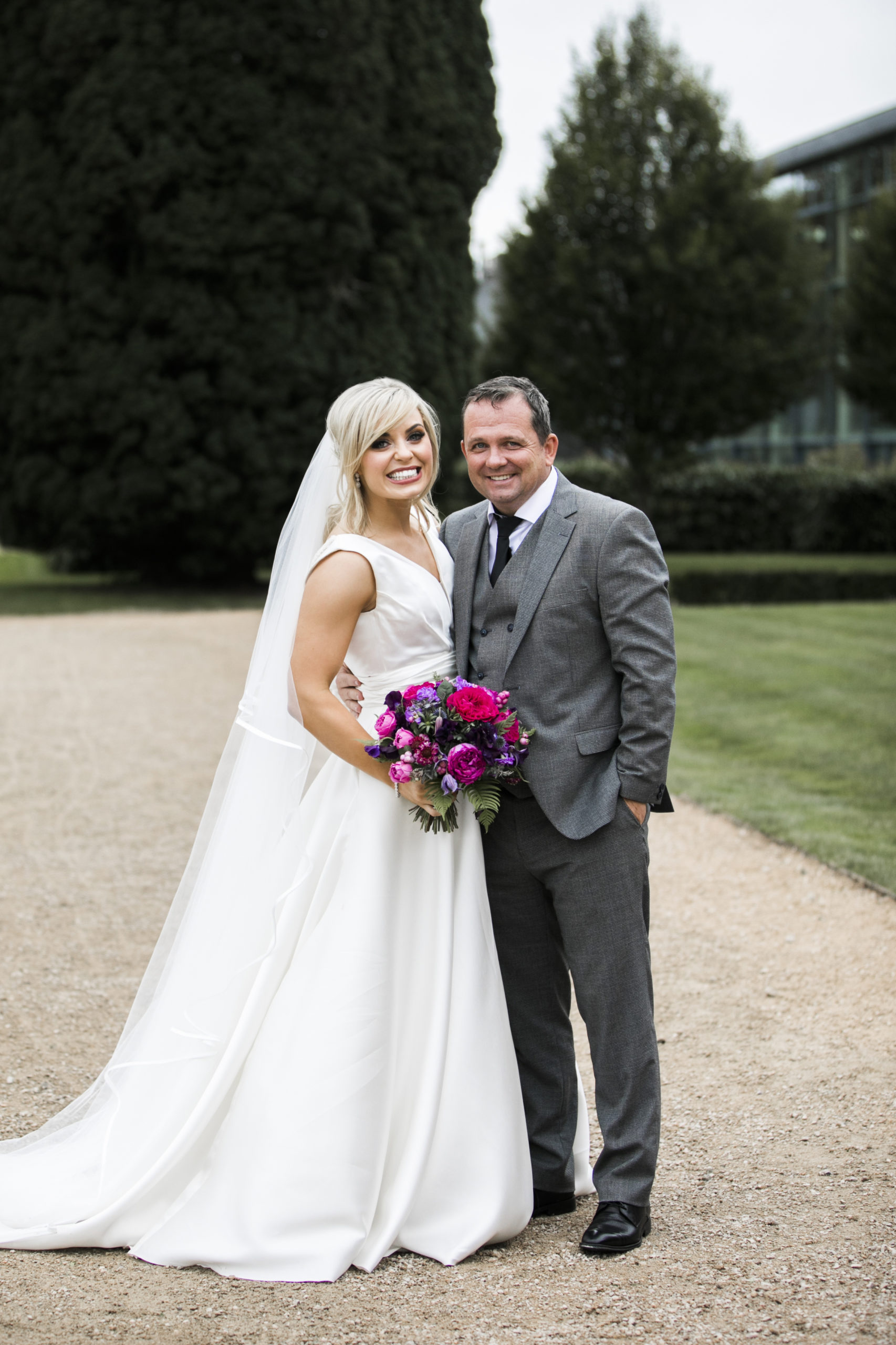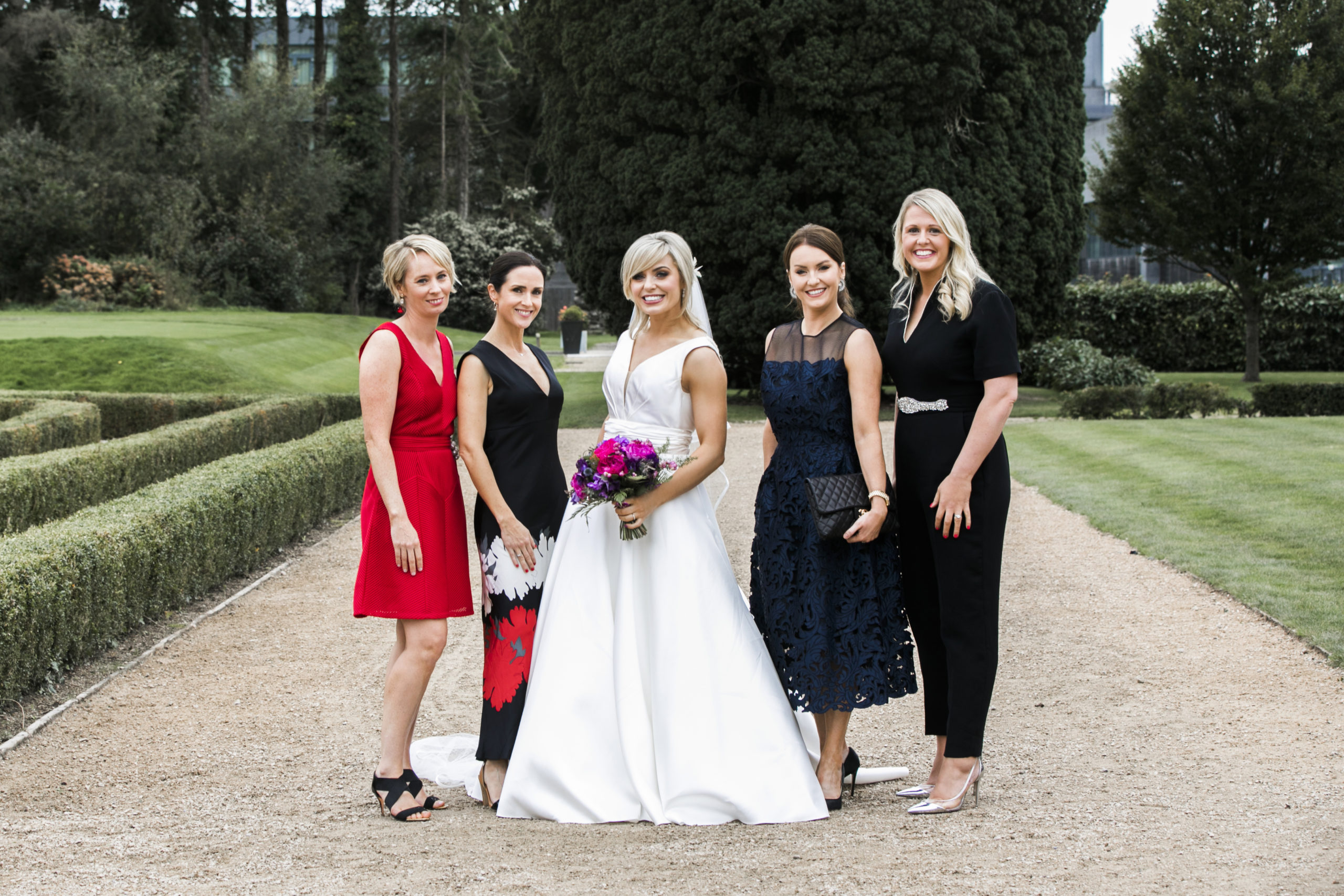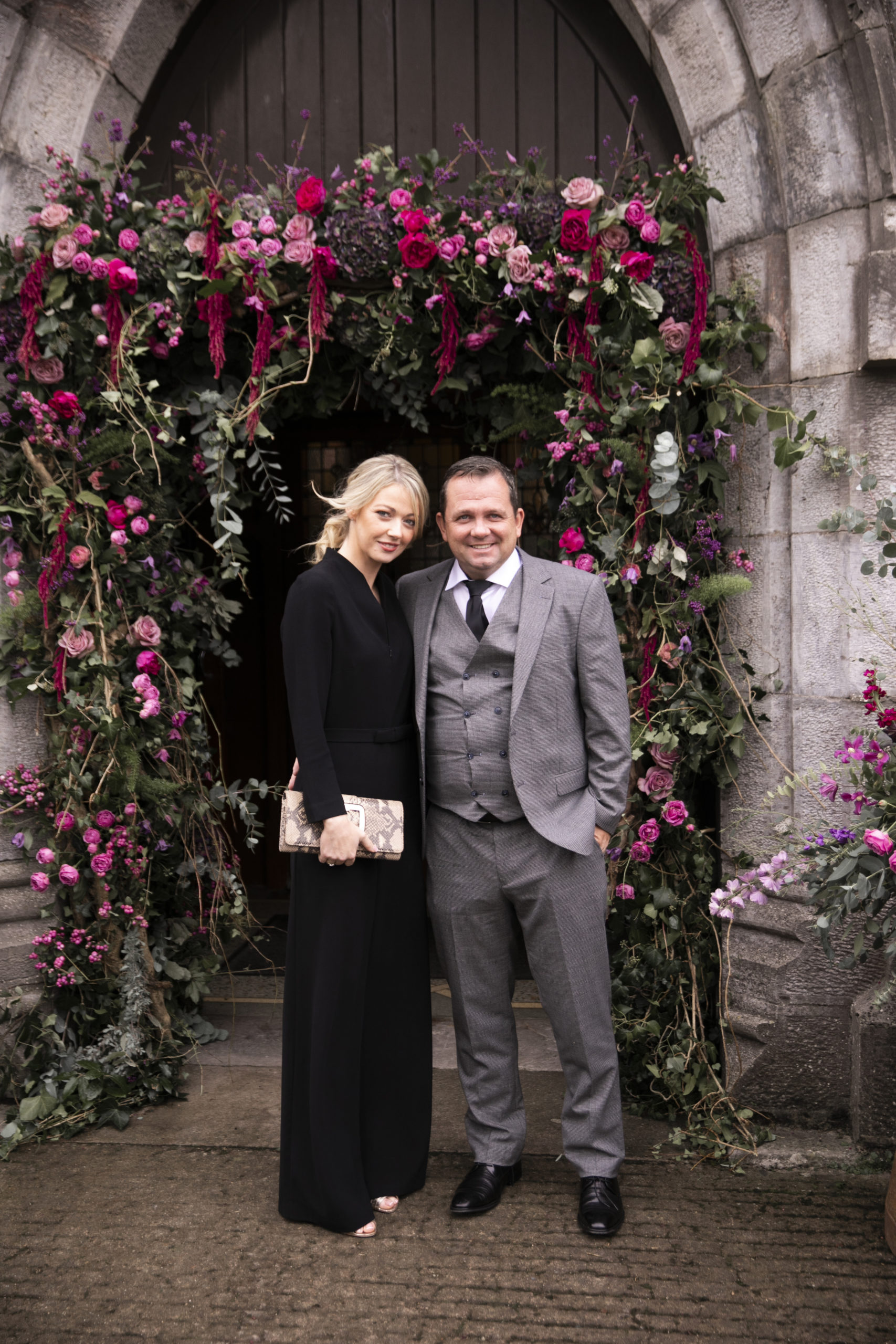 Yes, the new house…it's all go!
I'm meeting carpenters and painters on a daily basis, up to here in dust [points up to her forehead], unable to locate my hairdryer and living on dry shampoo…. [Laughs]. We've pumped everything we have into the house and now the fun starts trying to make it into a home.
A project that you will enjoy, you think?
Yes I love this kind of challenge! I'm also one of those people that wants something done yesterday. I'm not good with patience! We're saying that if we even have it looking like a home by Christmas, we'll be happy.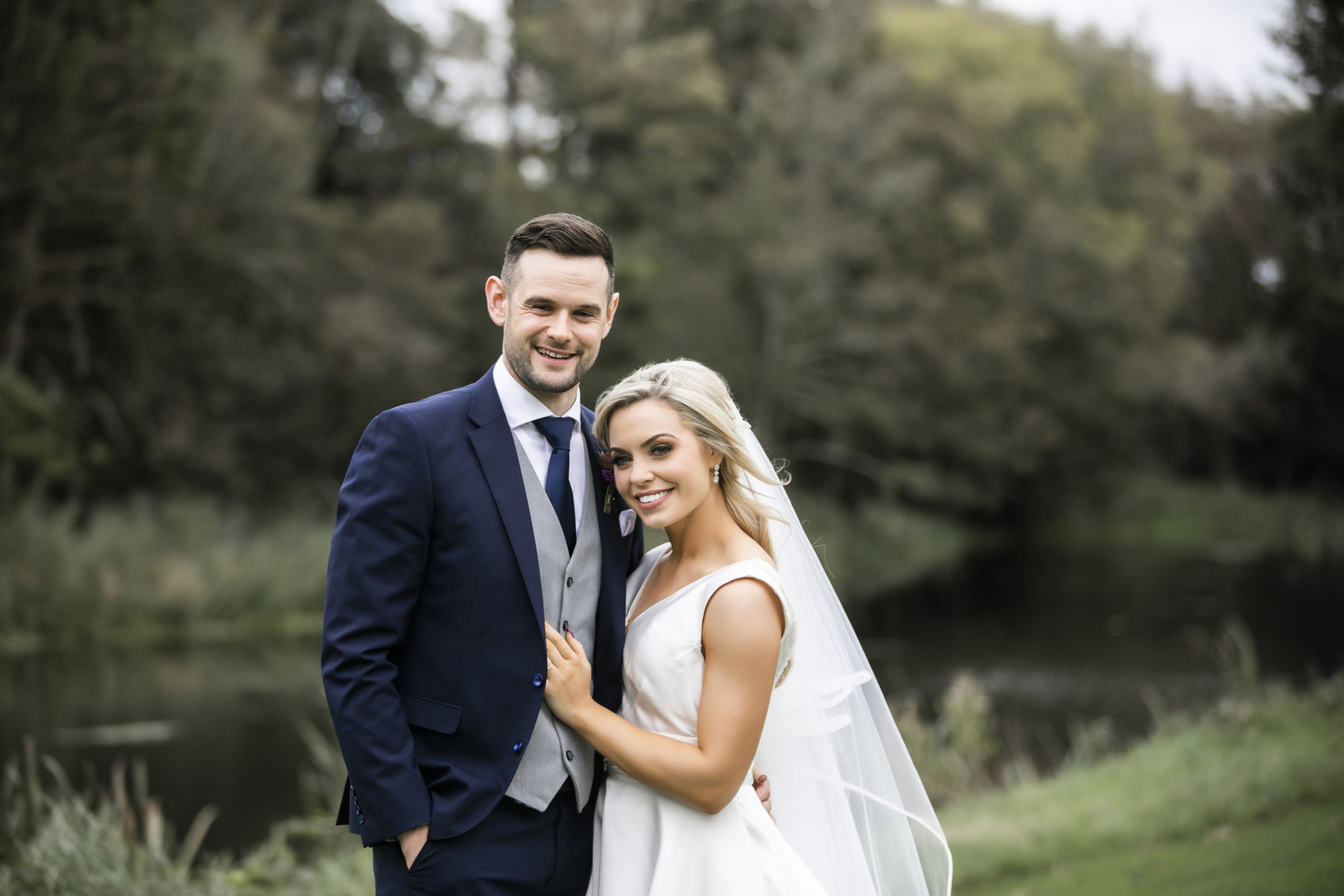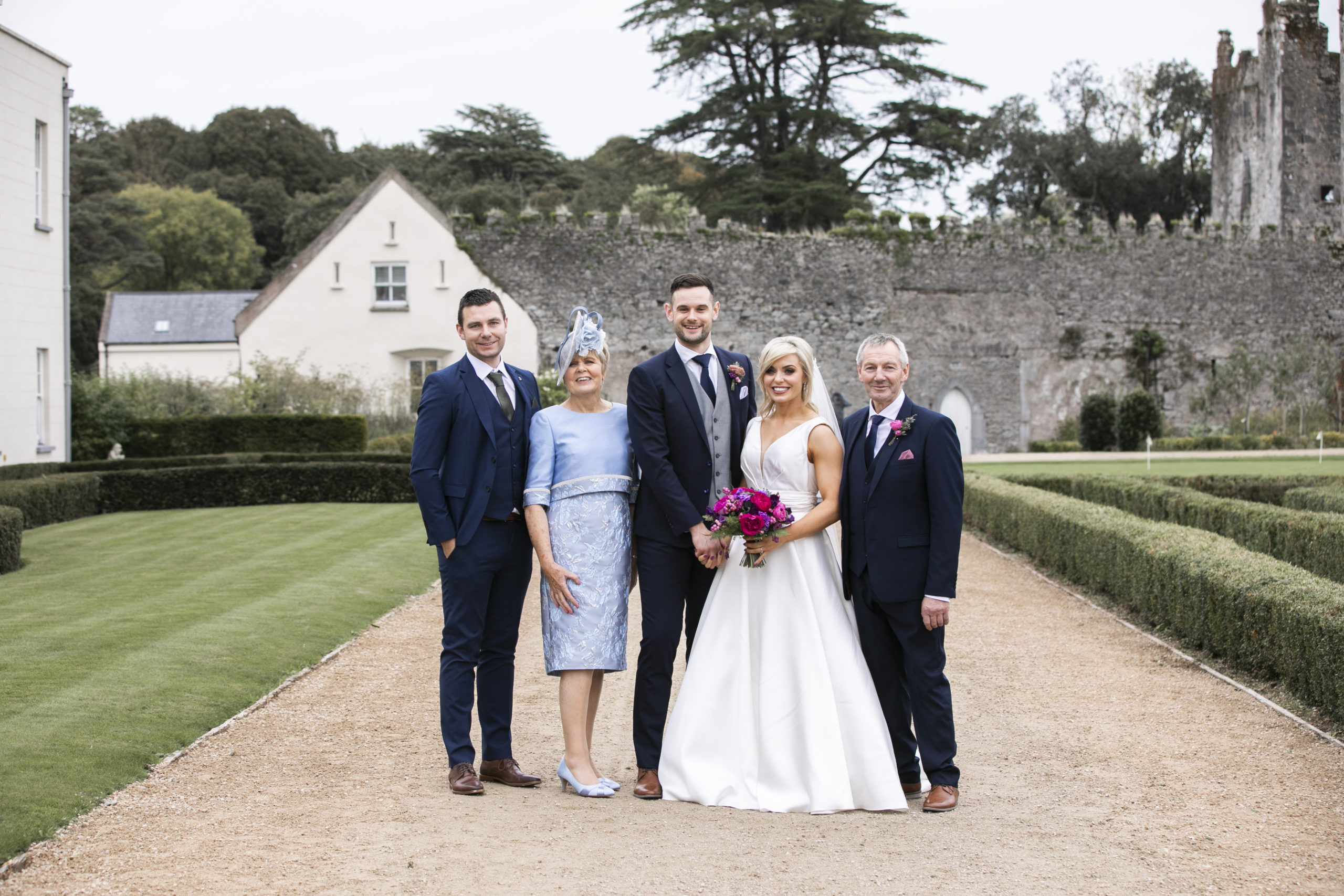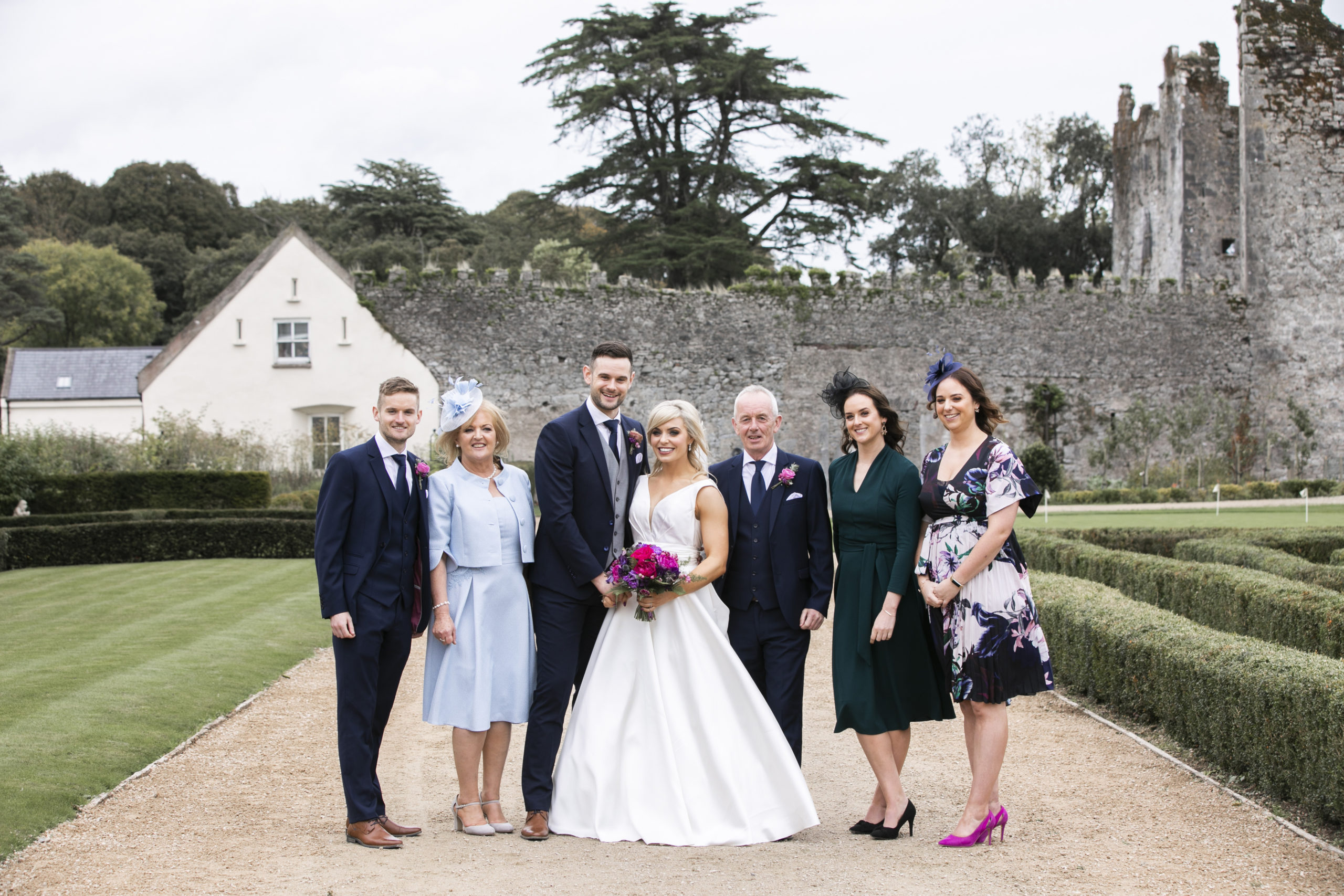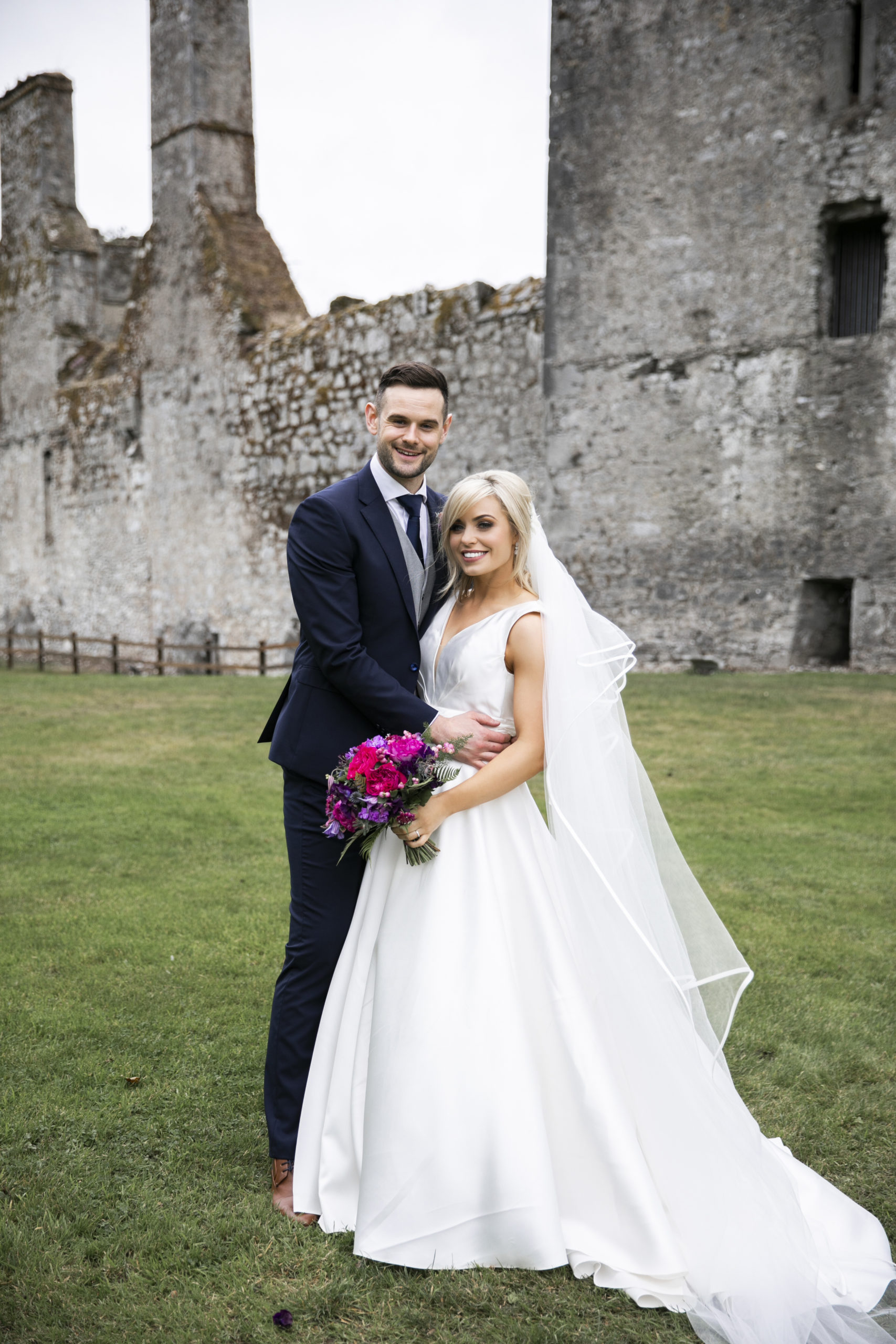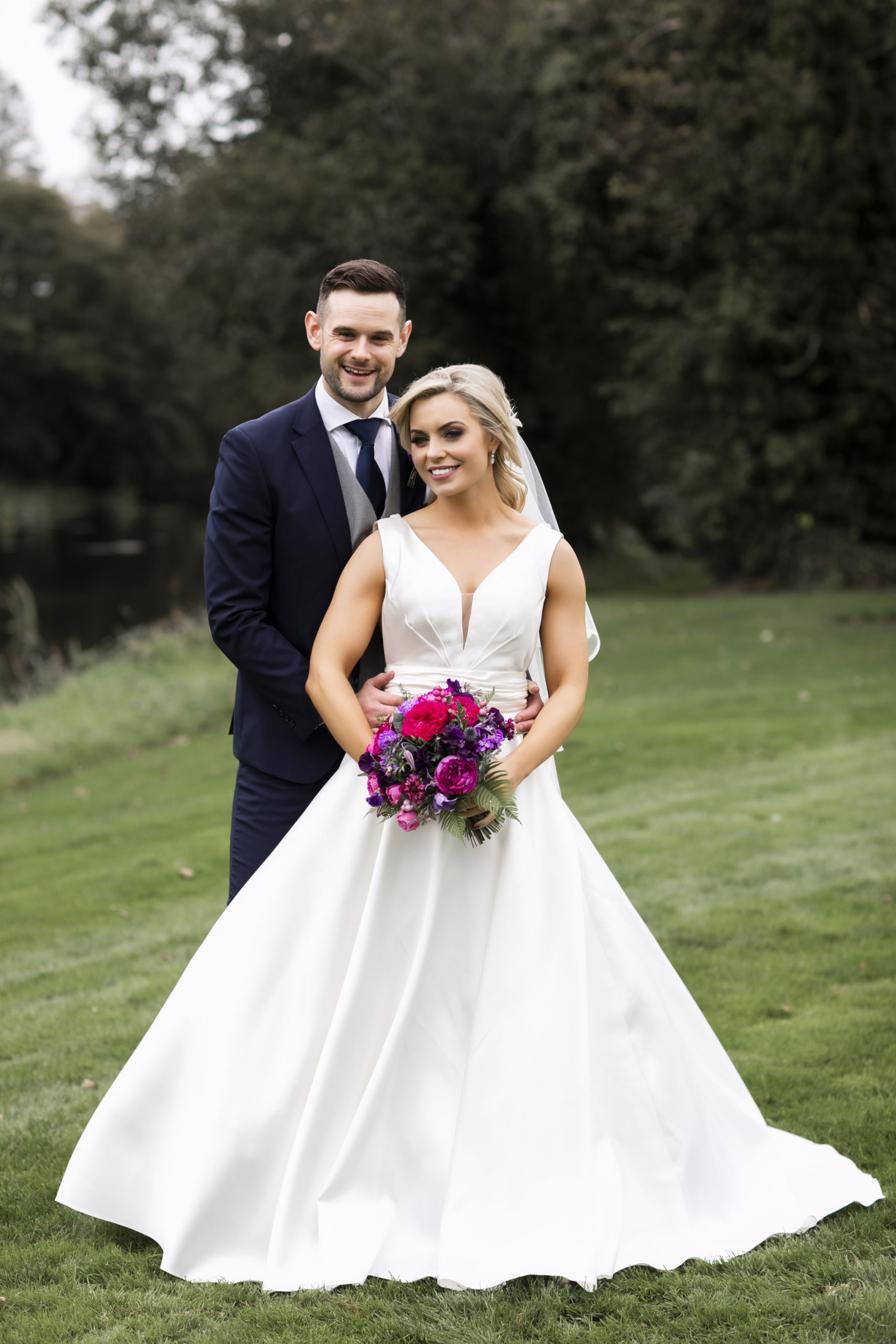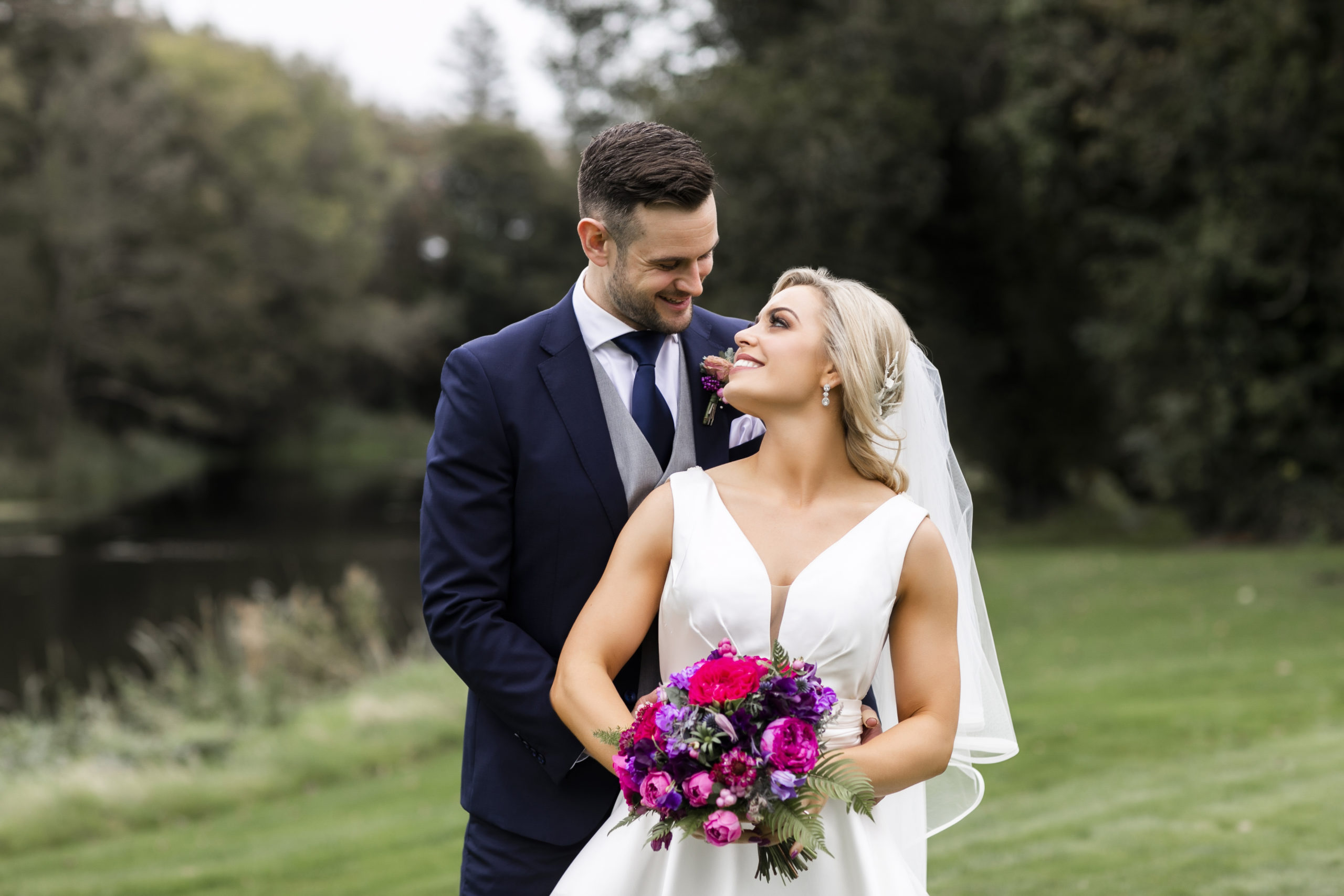 And as if that's not enough change…you've the new job on Today FM too!
I know! But you know what, it's all good stress. It's easy to get worked up when a lot is going on at once, but you have to remind yourself that they're good stresses! I was a little nervous about the new show though, there's always that bit of imposter syndrome, that 'Oh god I hope I'm good enough'. Radio is something I've wanted to do for years, so this is a bit of a dream for me.
Is a family something you both want?
I think it's definitely something we're open to, we're not ruling anything out. I just think when it comes to having kids, you could want something all you want, it doesn't mean it's to happen. We'd have the intention of starting a family down the line, you'd just have to hope that you'd be lucky enough. I have checked my fertility levels to make sure everything is ok, and I think it's really important for women who want to have kids to do so. But right now, I have a new house, new job and am just married! I still want those impromptu weekends away and things like that…for another little while. I'm so excited for our future together.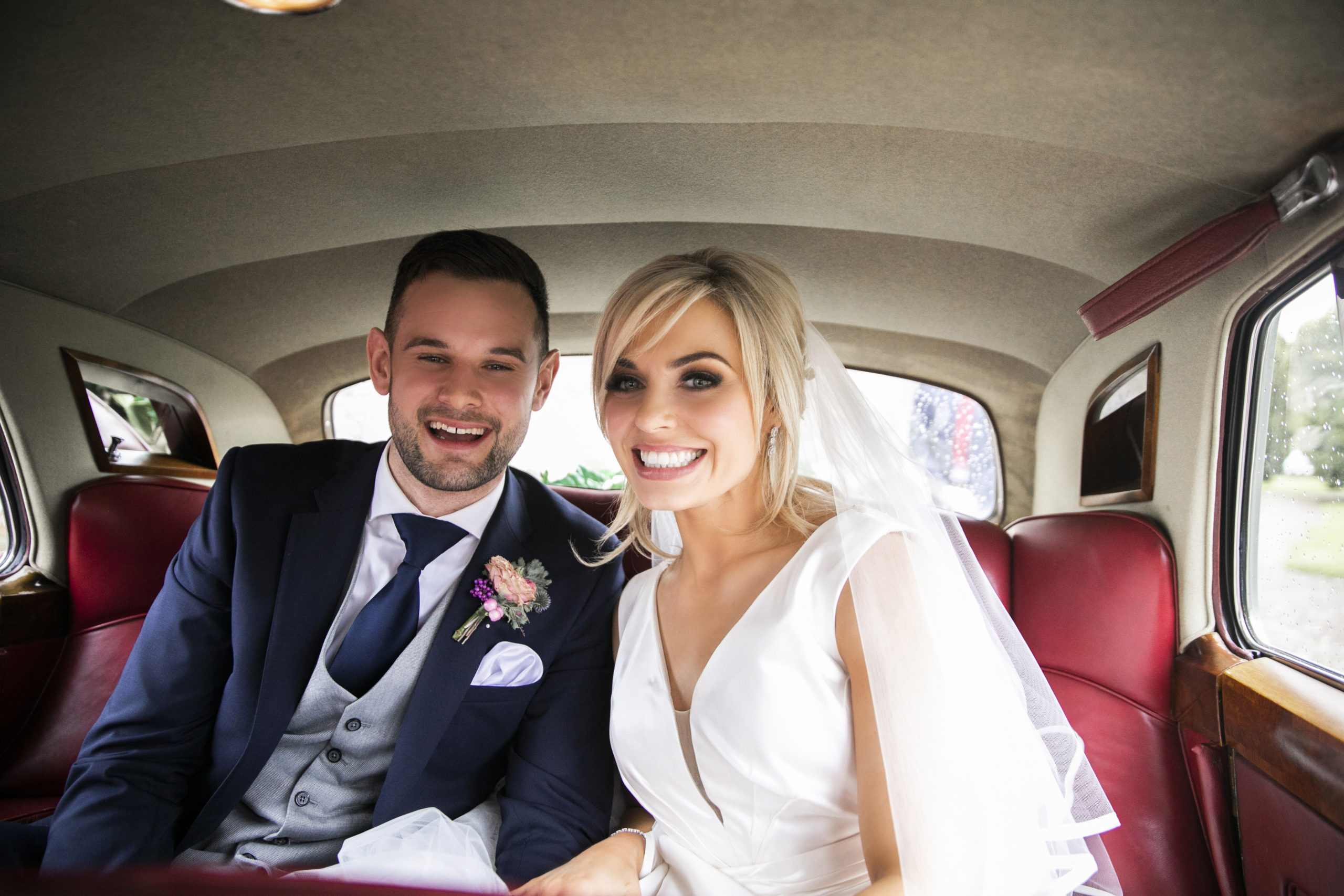 You both sound like soulmates. We've no doubt that you'll have a very happy future together.
As my dad said in his speech, it's lovely for two people to find each other that share so many of the same interests and make each other laugh like we do. Because that's what it's all about. We love sport, movies, food, socialising, hanging out and doing nothing, even just reading a book beside each other…the simple things. Once all that continues, happy life. Happy wife, happy life!
INTERVIEW: Niamh Devereux PHOTOGRAPHY: Jenny McCarthy; photosbyjen.ie VIDEOGRAPHER: Dreamcatcher Productions, dreamcatcherproductions.ie HAIR: Sabrina Hill and Anna Maria Hynes of Kopper Hair, kopperhairsalon.ie MAKEUP: Kate Noonan MUA Cork katenoonanmakeup.com
Tune into Anna on 'Pumped Up Kicks', Today FM every Saturday from 2pm