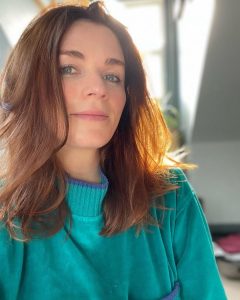 Aisling Bea has been one busy woman this year, and frankly, there really is nothing she can't do!
So, as the Kildare native soaks up the limelight, from her recent role in the Take That movie Greatest Days, it's safe to say the star has had quite the time to reflect on her Irish upbringing.
Chatting to square mile, Aisling couldn't help but mention her favourite thing about growing up in Ireland.
"It was the loudness, the over-familiar loudness of people," she told the publication.
View this post on Instagram
"A lot of my friends are Irish, Caribbean… people who come from louder cultures. The levels are just different."
Touching on one particular moment from her childhood, Aisling also revealed that she and her cousins, all around the age of ten at the time, helped run her uncle's garage.
"We were selling cigarettes, we were filling up cars with petrol, we were taking cash.
"I remember my sister had to get one of the customers to come around and grab the cigarettes because her arms weren't long enough to reach," she added.
Of course, Aisling is now currently settled in London and couldn't be happier with her choice to move to England.
"I found out a lot more about myself and became an adult here, and I've gone out with far too many people from this country.
"I've felt very held by London. But I think I just got a culture shock initially.
"A lot of that was being from one place all my life, and not being from a country that didn't have loads of different people in it.
"London has given me so much more perspective, it's given me a brilliant life."