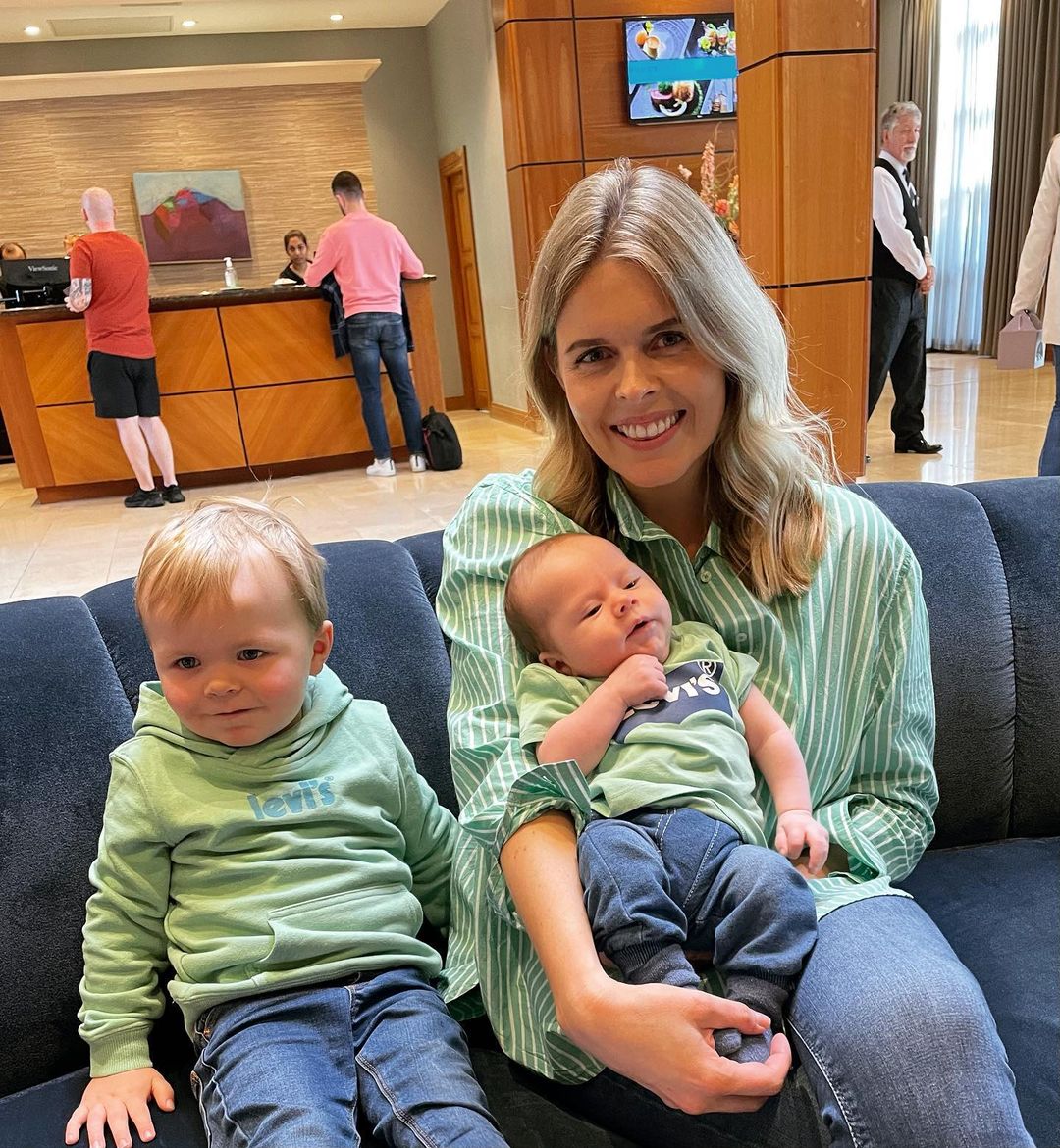 Ailbhe Garrihy is a proud mum-of-two, with her sons two-year-old Seán and baby Fionn, who she welcomed just seven months ago.
But opening up about her most recent pregnancy, the Dubliner revealed how she kept it a secret until she and husband, Ruaidhrí were ready to make their announcement.
Which was no easy feat, as the family had to celebrate her sister Doireann's 30th birthday while she was in the early stage of her pregnancy. But Ailbhe had a trick up her sleeve to make sure why nobody question why she wasn't drinking.
"Accept every single drink," she explained on the Doireann And Friends podcast.
"As soon as you say no to a drink, when you're in you're thirties and married, what's someone going to say? 'Oh she's pregnant,' so I accepted every single drink."
Joking: "So sorry, you were paying for the bar…there was an awful lot of gin and tonics thrown away."
Explaining how she pulled it off, Ailbhe began: "I had a bartender on my side, there was a female bartender. So I was like, 'right, what's an easy one to pretend? A gin and tonic, you can just have tonic.'"
"Whenever someone got me a gin and tonic, I would grab her attention, I'd leave it on the bar, and she'd push out a tonic to me. She was a legend, she was like 'perfect' she knew why."
"What a legend!" Doireann agreed.
"She was so sound. But in my head, I was like, 'the amount of gin and tonics that were adding to Doireann's bill,'" she said with a laugh.
Ailbhe welcomed baby Fionn in January.
She shared a gorgeous black and white picture of the newborn to share her joy.
"Our smallest boy, Fionn Hehir made his appearance into the world on 16/01/2023 at 6.06pm. Looking just like his big brother Seán, we are so in love and feeling so blessed," she enthused.
She welcomed the tot in the Rotunda Hospital with her husband, Ruaidhrí Hehir by her side.