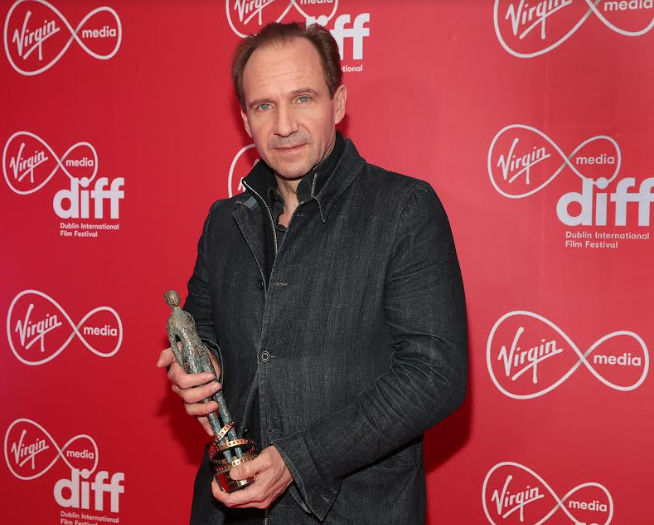 Last night saw internationally known actor Ralph Fiennes jet into Dublin to attend the Virgin Media Dublin International Film Festival.
The star, who is best known for his role as Lord Voldemort in the iconic Harry Potter series, as well as movies such as The Grand Budapest Hotel and the James Bond films – was honoured with the prestigious Volta award in Dublin's Cineworld on Parnell Street.
 The Volta Award is given to individuals who have made a significant contribution to the world of film. Fiennes was presented with the Volta by Irish actor John Kavanagh who he directed in The Invisible Woman.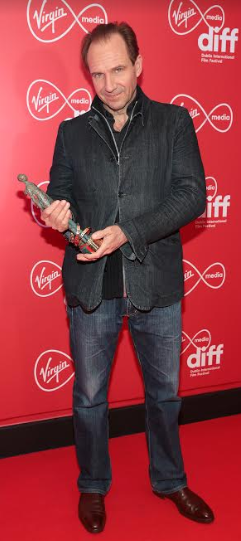 The two time Oscar nominee attended the premiere of The White Crow, in which he  brings the dramatic circumstances behind the defection to the west of a young Rudolf Nureyev to life. 
Nureyev's extraordinary talent as a ballet dancer, as well as his life-changing decision, lie at the heart of the story. From his poverty stricken childhood to his rise to the top of his craft, it's the true story of a unique artist who transformed the world of ballet forever.
Huge congratulations to Ralph on receiving the prestigious award!
Pictures: Brian McEvoy