Following the death of Christy Dignam last week, RTÉ has now confirmed that they will be releasing a documentary to honour the Aslan frontman's life this Wednesday on RTÉ One.
Christy was diagnosed with amyloidosis, a rare blood disorder cancer back in 2013 but sadly passed away at the age of 63 on June 13th 2023.
The documentary entitled, This is Christy, first aired back in 2017 and follows Christy and Aslan as they prepared to play a sell-out gig at the Iveagh Gardens in their home city of Dublin.
Described as a "portrait of an artist who battled back from some of life's deepest traumas including sexual abuse, drug addiction and cancer," This is Christy will give viewers an intimate look into the singer's life.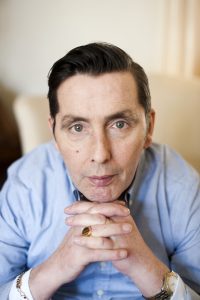 As well as revealing an insight and creative impulse of one of the leading singer/songwriters of his generation.
"For as long as he could remember, music had been huge in Christy's life – the chink where the light could get in," reads the official synopsis.
"His love of music began in the Dignam family home in Finglas as the young Christy sat enthralled, listening to his father sing while cooking the Sunday dinner.
"The documentary captures Christy's personal story, with Christy speaking frankly and honestly about the obstacles he faced; the importance of his family, and where he got his love of music.
"Viewers see how Christy's illness impeded his daily life and how he balanced the management of his condition while still being the charismatic and beloved frontman of one of Ireland's most enduringly popular bands."
This is Christy airs this Wednesday, June 21st on RTÉ One, at 10:35pm.