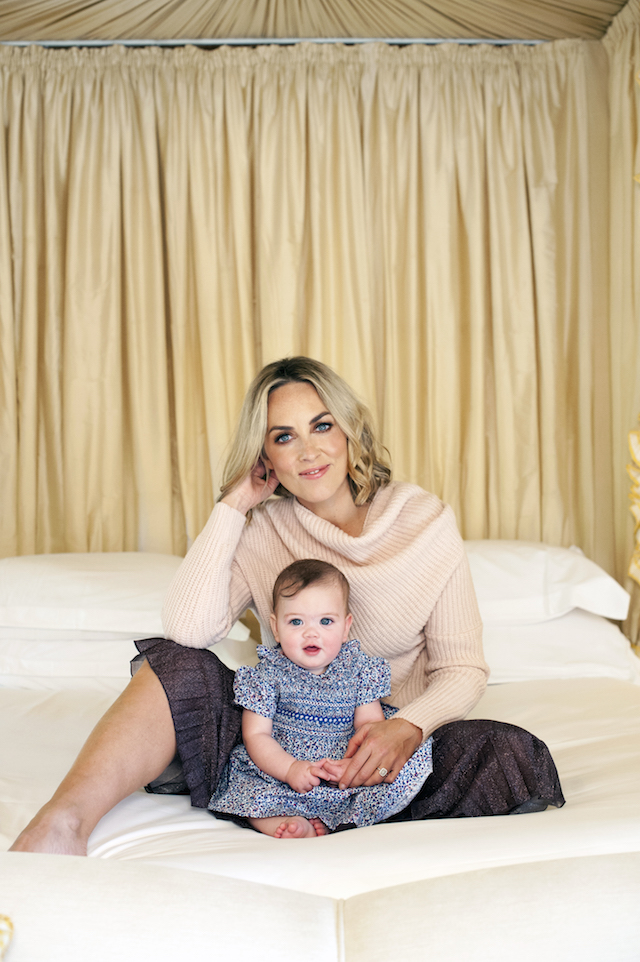 Kathryn Thomas has shared a sweet update on her adorable one-year-old daughter, Ellie.
The popular RTE presenter welcomed her first child with fiance Padraig early last year – and has opened up about how her life has changed since the new arrival!
Speaking about her gorgeous baba, Kathryn says she is hitting some major milestones!
"Ellie is in flying form! She's really great, she's cruising around the place now."  Kathryn told VIP at the PM VIP Style Awards.
"She just turned one. She's into everything, bumping off everything. She's running before she can walk.
She's recognising mam and dad now, it took her a while! She used to say 'dada, pussycat, doggy, birdie,' They all got in before me. but now we're saying mama, in the last week."
Kathryn stunned on the red carpet at the Peter Mark VIP Style Awards last week in a rare night out for the fabulous mother, but insists she's happy to be staying in these days.
"I'm really happy staying in to be honest now because come nine o'clock I'm usually in bed asleep," she shared.
"We don't get to go out as often as we used to, Sile Seoige is my date and I'm dying to see Daithi (O Se)."