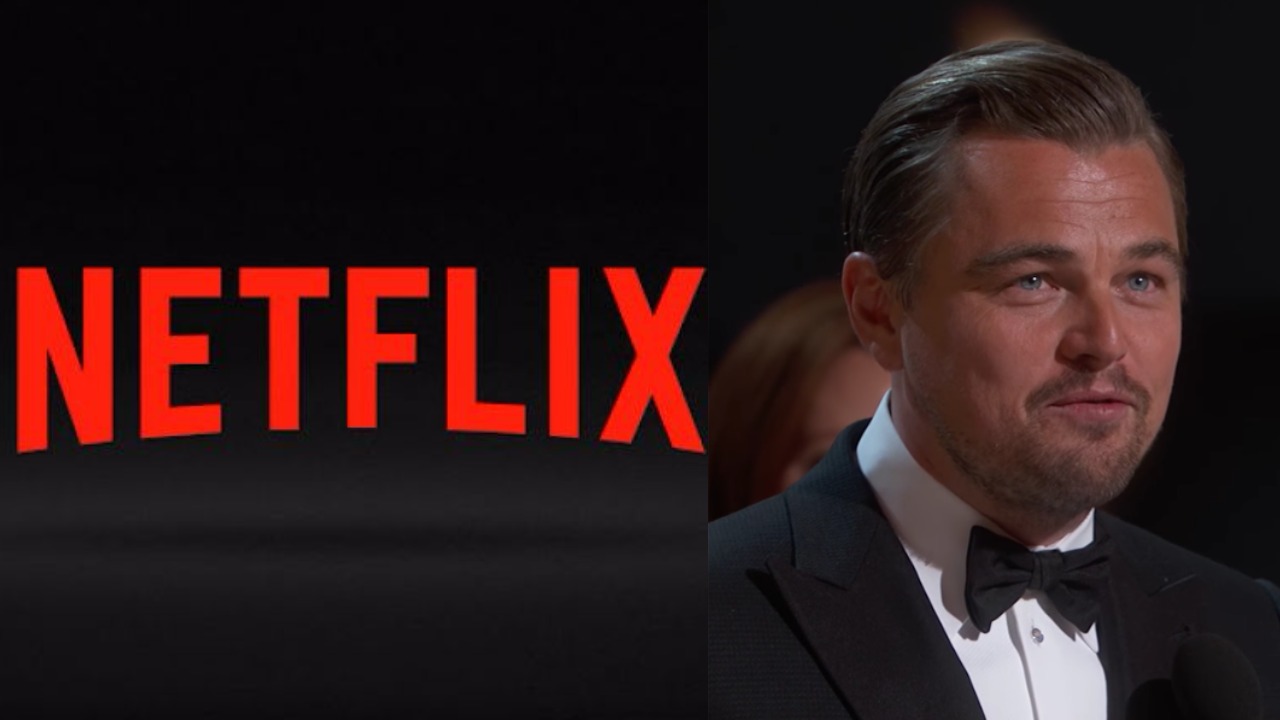 As the last weekend of the month kicks off many of us are planning a relaxing break for a busy work week.
If you're planning on chilling my the TV/ laptop screen Netflix has something for everyone.
The streaming service has added loads of tv shows and movies to the site, most of which are available from today.
There are plenty of thrillers and gritty dramas as well as food shows and heartfelt comedies.
Seven Seconds (Available 23 February)
In an instant, life is forever changed for Brenton Butler and his family. After a white cop accidentally hits and critically injures a black teenager, a northeastern city explodes with racial tensions, an attempted cover up and its aftermath, and the trial of the century. Seven Seconds is a powerful anthological crime thriller from acclaimed creator and executive producer Veena Sud (The Killing), starring two-time Emmy winner Regina King (American Crime) alongside breakout British actress Clare-Hope Ashitey (Doctor Foster).
Ashitey portrays KJ Harper, a black assistant prosecutor assigned to the incident, with troubles of her own. She grapples with the weight of the case and what it will mean to bring justice not only for Brenton, but for the Black community. KJ works closely with the teen's mother Latrice Butler (Regina King) who realizes there may be more to her son than she and her husband (Russell Hornsby) were aware of, and becomes consumed with finding out what happened.
Seven Seconds tackles the controversial issues of race relations between law enforcement, the people they serve, and the personal stories of those involved. At its core, the series goes beyond the headlines, examining the impact a tragic accident has on a community and a family's need for answers and justice.
Trailer:
Mute (Available from 23 February)
Berlin, the future, but close enough to feel familiar: In this loud, often brutal city, Leo (Alexander Skarsgård) – unable to speak from a childhood accident – searches for his missing girlfriend, the love of his life, his salvation, through dark streets, frenzied plazas, and the full spectrum of the cities shadow-dwellers. As he seeks answers, Leo finds himself mixed up with Cactus Bill (Paul Rudd) and Duck (Justin Theroux), a pair of irreverent US army surgeons on a mission all their own. This soulful sci-fi journey from filmmaker Duncan Jones (Moon, Source Code, Warcraft) imagines a world of strange currencies in which echoes of love and humanity are still worth listening to.
Trailer:
Marseille: Season 2 (Available from 23 February)
Journalists are surrounding the hospital where Robert Taro (Gérard Depardieu), the incumbent mayor of the city, is still in the intensive care unit, as a result of his recent stroke. As the date of the upcoming elections approaches, Robert Taro's absence offers Lucas Barrès (Benoît Magimel) his shot to try to rise to power, but he is still 9 votes short to become the new mayor of Marseille. The negotiations with the all the different political parties begin, with the extreme right waiting backstage to make its move…
In season 2 Gérard Depardieu as Robert Taro and Benoît Magimel as Lucas Barrès compete again for the love of Marseille. The original cast including Géraldine Pailhas and Stéphane Caillard return, and are joined by Natacha Régnier and Vladimir Consigny.
Trailer:
The Revenant (Available from 23 February)
While exploring the uncharted wilderness in 1823, frontiersman Hugh Glass (Leonardo DiCaprio) sustains life-threatening injuries from a brutal bear attack. When a member (Tom Hardy) of his hunting team kills his young son (Forrest Goodluck) and leaves him for dead, Glass must utilize his survival skills to find a way back to civilization. Grief-stricken and fueled by vengeance, the legendary fur trapper treks through the snowy terrain to track down the man who betrayed him.
Trailer:
Ugly Delicious: Season 1 (Available from 23 February)
From James Beard Award-Winning Chef David Chang and Academy Award-Winning Director Morgan Neville comes Ugly Delicious, challenging both our taste buds and minds. Over eight episodes, David travels the world with writers and chefs, activists and artists, who use food as a vehicle to break down cultural barriers, tackle misconceptions and uncover shared experiences. Ugly Delicious ventures out of polished kitchens into the wider world to explore Viet-Cajun cuisine in Houston, Neapolitan Pizza in Tokyo, home cooking in Copenhagen, and much more.
Trailer:
10 Cloverfield Lane (Available from 25 February)
After surviving a car accident, Michelle (Mary Elizabeth Winstead) wakes up to find herself in an underground bunker with two men. Howard (John Goodman) tells her that a massive chemical attack has rendered the air unbreathable, and their only hope of survival is to remain inside. Despite the comforts of home, Howard's controlling and menacing nature makes Michelle want to escape. After taking matters into her own hands, the young woman finally discovers the truth about the outside world.
Trailer:
My Old Lady (Now Streaming)
A New Yorker (Kevin Kline) discovers that the vast Paris apartment he inherited from his estranged father is already occupied by a refined retiree (Maggie Smith) and her protective daughter (Kristin Scott-Thomas).
Trailer:
Identity (Available from 23 February)
When a vicious storm breaks out in the Nevada desert, 10 people seek refuge in an isolated motel. At the same time, a serial killer (Pruitt Taylor Vince) under the care of psychiatrist Doctor Mallick (Alfred Molina) — who has just found the killer's revealing journal — awaits execution for murdering a group of motel guests. When the storm-stranded travellers realize they are being killed off one by one, limo driver Ed Dakota (John Cusack) bids to stay alive and reveal the murderer's identity.
Trailer: