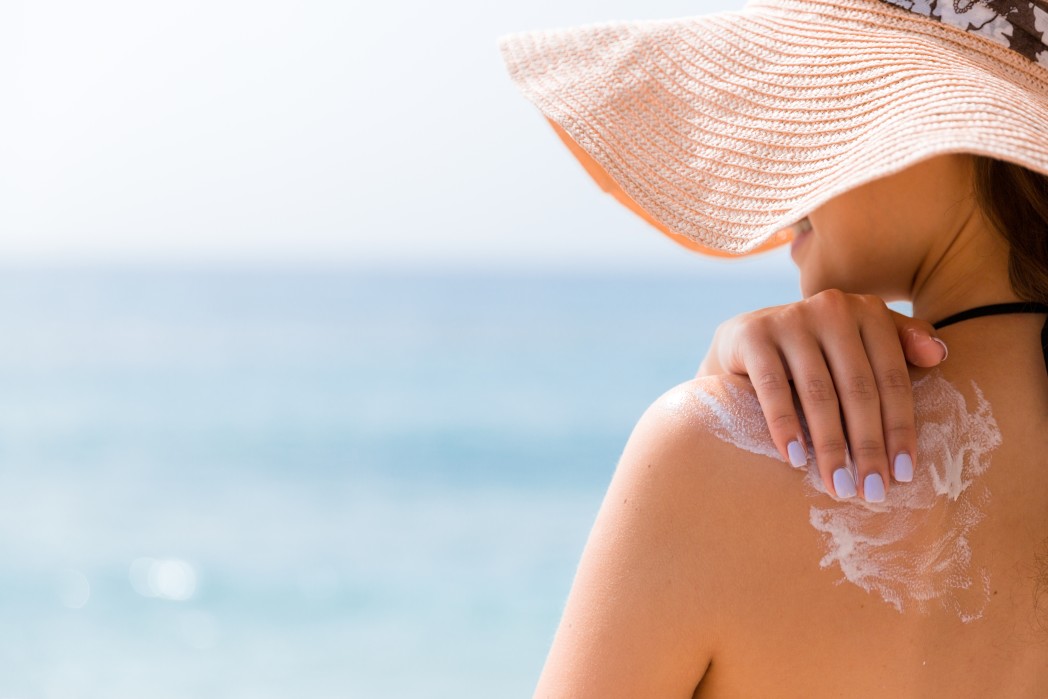 Wearing SPF each and every day is key – whether it's on the longest day of the year or Christmas Day. 365 days of the year, it's essential. Even if you're planning on staying inside, or not getting out of your car for the majority of the day, SPF is your must-have product.
Although not all SPFs are the same. You have to make sure you get one that has broad-spectrum protection so that it protects your skin from both ageing and burning. Plus, you want it to suit your skin while not sitting on the surface, giving you flashback or leaving a grey cast over the skin.
With that in mind, here are just six of our favourite SPF products on the market right now. Happy shopping!
Charlotte Tilbury Invisible UV Flawless Poreless Primer SPF 50
Brand new to the market, the Invisible UV Flawless Poreless Primer SPF 50 by Charlotte Tilbury. A makeup primer with a high SPF of 50, meaning it protects your skin while keeping your makeup flawless. The hydrating and brightening formula promises no flashback, while it smooths, blurs and filters the look of skin with the protection you need from the sun's rays.
Apply to cleansed, moisturised skin in an even layer before makeup. Available from 24th June 2021, launching first exclusively on CharlotteTilbury.com. Available in Brown Thomas nationwide and Arnotts from 8th July.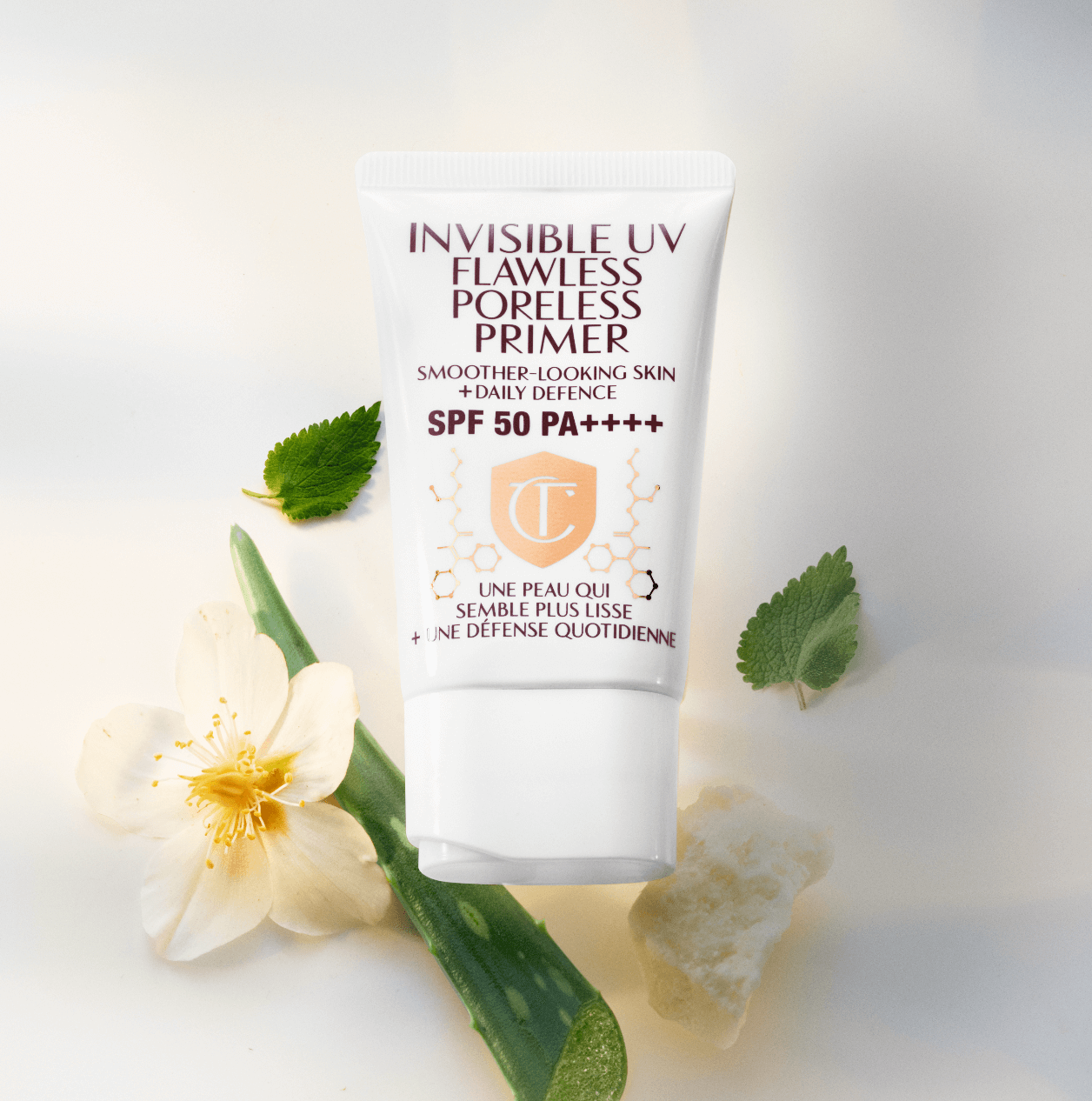 BIODERMA Photoderm Spot-Age SPF 50+ 
The latest must-have SPF from Bioderma, the Photoderm Spot-Age SPF50. Acting as both your protection and your correction cream, it contains Vitamin C, Vitamin E and a unique collagen-boosting extract, Centella Asiatica. The cream has antioxidant properties that prevent the appearance of wrinkles created by sun exposure and correct the signs of ageing, while also regenerating and moisturising the skin.
Plus, it's non-comedogenic – meaning it won't clog up your pores, water-resistant and resistant to high heat and humidity. Everything you want for a bargain price. Shop here.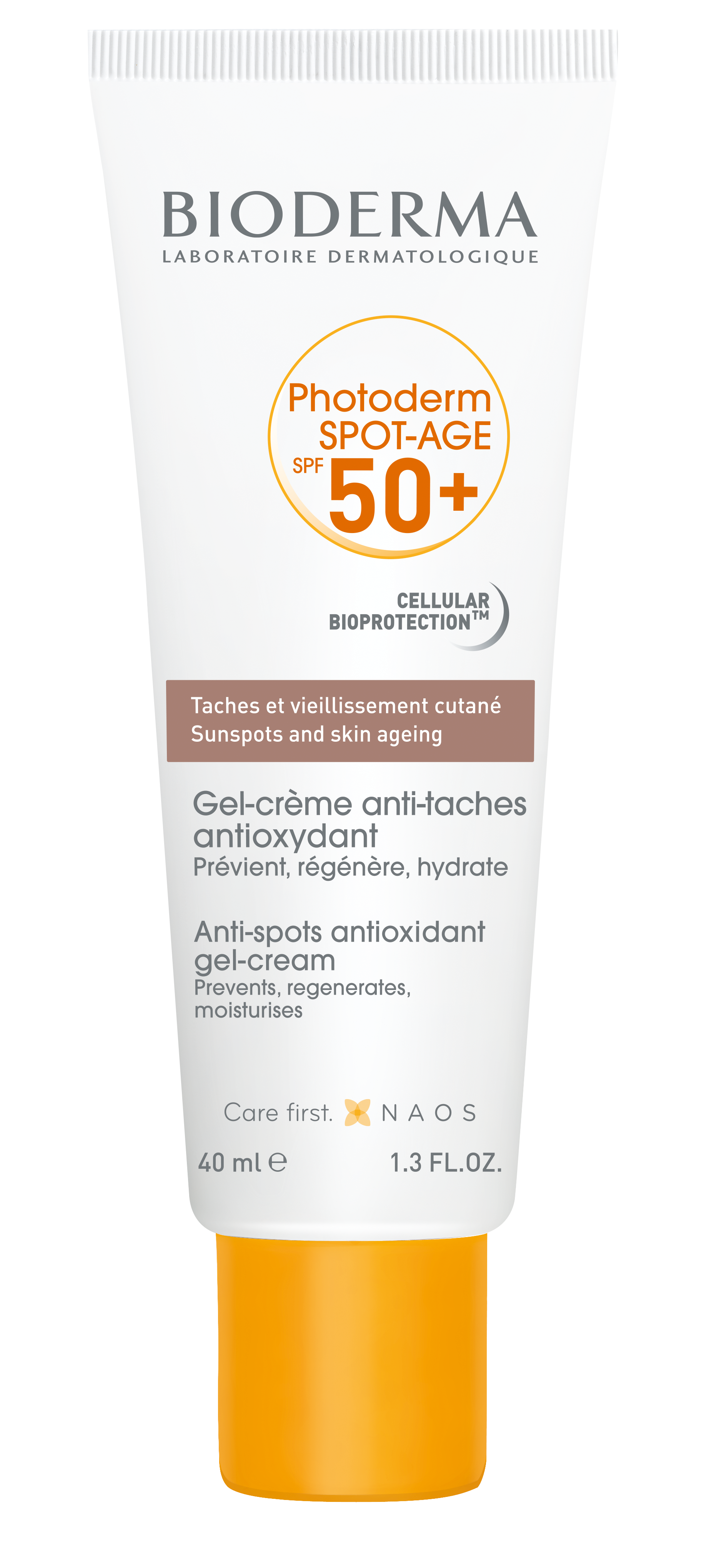 Elave Sensitive Daily Skin Defence SPF45
If you're looking for another option that doesn't break the bank, look no further than Elave. Their Sensitive Daily Skin Defence a unique combination of oil-free emollients to hydrate the skin together with high, broad-spectrum UVA & UVB protection, so you have all of the protection that you may need.
The invisible Zinc is absorbed quickly and the vitamin B5 & E anti-oxidant enriched formula helps protect skin and repair environmental skin damage. It's a win-win! Check it out here.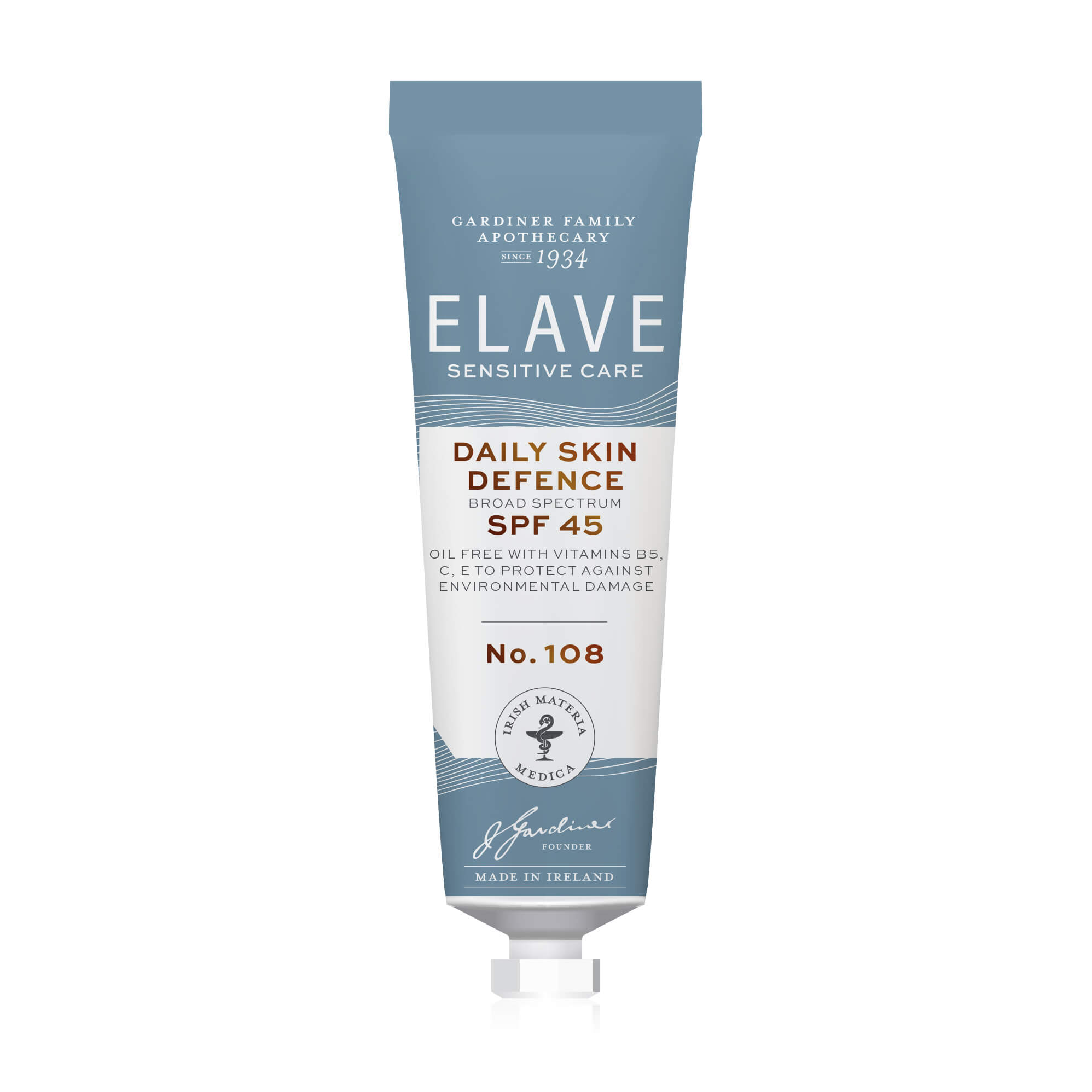 Elave Sensitive Daily Lip Defence SPF20 
Another Elave option, but this time, for protecting your lips. It's important to remember that your lips can burn just as easily as your skin, so that's exactly where the Elave Sensitive Daily Lip Defence comes into play. An ultra-hydrating balm containing coconut oil, shea butter, naturally derived collagen and vitamin E to recondition, smooth and protect lips from environmental damage. Shop it here.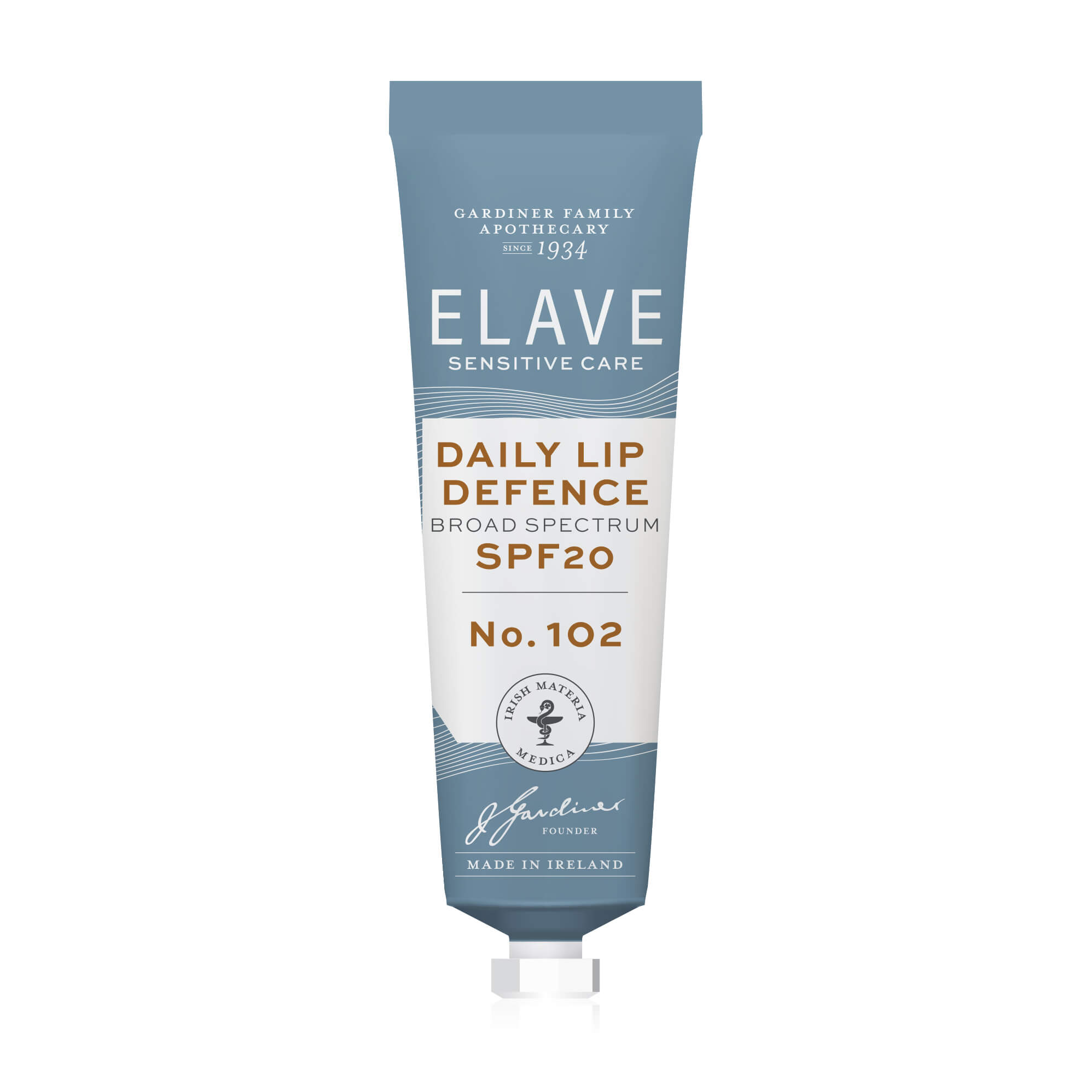 IMAGE PREVENTION+ SPF Daily Hydrating Moisturiser
If you've ever used an SPF moisturiser from IMAGE, you'll know exactly how amazing they are. We've got some good news for you, as the classic PREVENTION+ SPF Daily Hydrating Moisturiser has been revamped to meet the IMAGE clean clinical skincare™ standard and formulated without parabens, phthalates, mineral oils, artificial fragrances, synthetic dyes or animal testing.
This hydrating, all-mineral daily SPF moisturiser delivers broad-spectrum protection against the sun's harmful UVA and UVB rays, meaning it will protect your skin from both burning and ageing. Plus, it also has a UV filter Digital Aging Defense™, protecting against blue light emitted from phones and devices. Check it out here.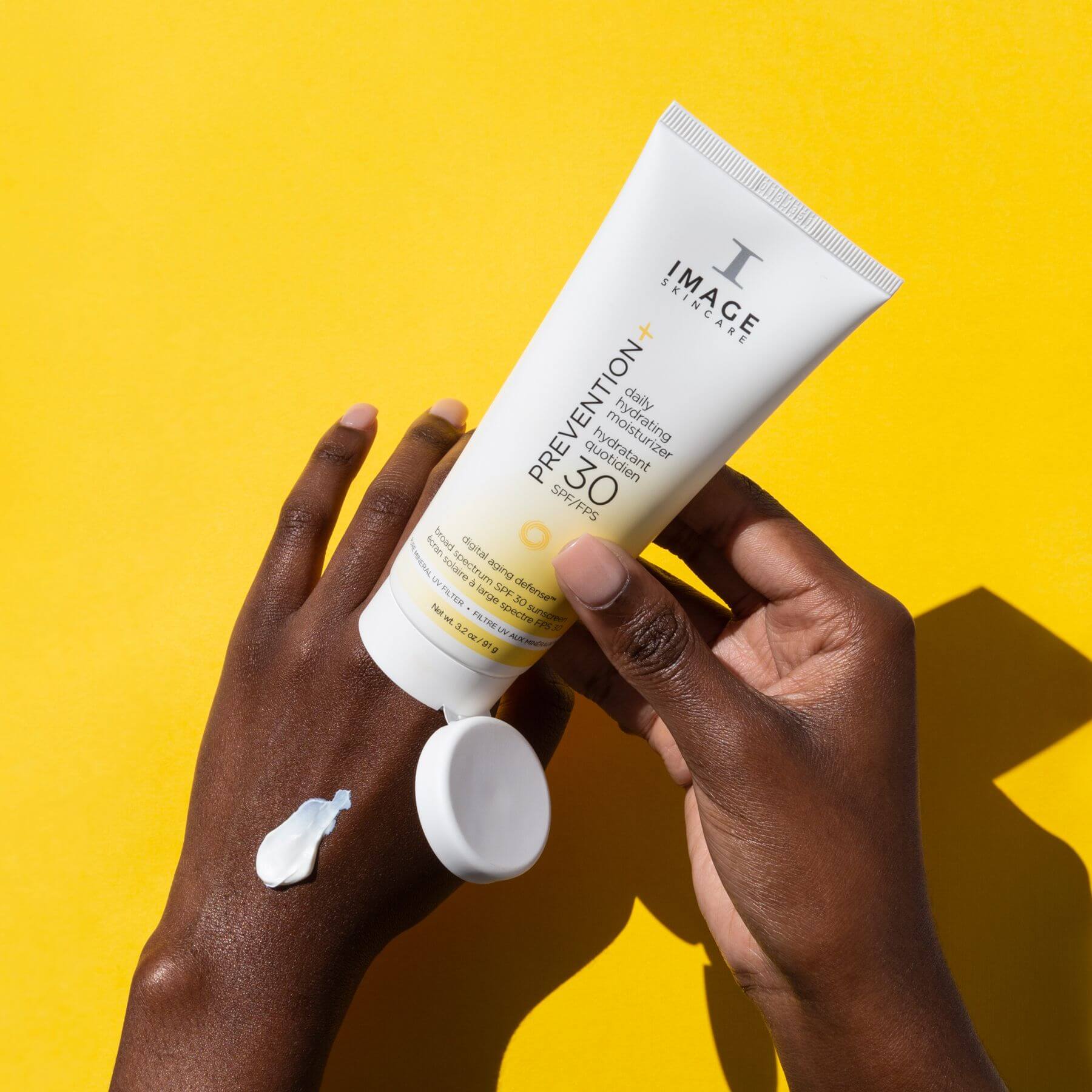 Skingredients Skin Shield SPF50
This is by no means a new SPF but is a firm favourite here at VIP. A lightweight broad-spectrum SPF lotion that helps shield your skin from sunlight pollution and assists in protecting you indoors from the HEV light emitted from your computer, phone, tablet and other screens.
Skin Shield also works as a makeup primer, with a peachy tint and a dewy finish. So there's no need to stress about a chalky white cast and no photo flashback. It's non-comedogenic, oil-free, water-resistant and non-greasy. Wear it alone or under makeup, it's gorgeous either way. Shop it here.