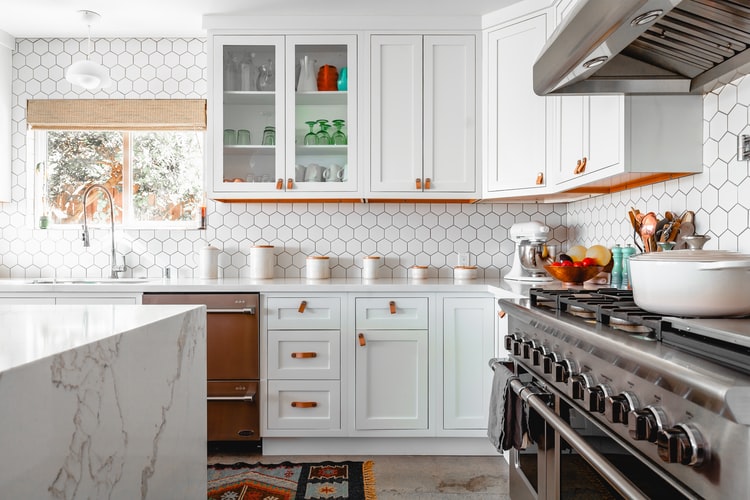 Lockdown has provided us with more time on our hands than ever before. While we all adjust to our new normal, we're taking on new skills alongside it, and becoming a dab hand in the kitchen is something many of us have been enjoying.
However, while cooking has become a respite for many of us to pass the time, creating a dish that pleases everyone in the house has proved difficult, especially when there are children around.
As we all know, breakfast is the most important meal of the day, and now with extra time to spend getting an arsenal of simple but delicious breakfast recipes under our belt, why not make the most of it!
From one-pot pancakes to delicious and nutritious eggs, there's a recipe here to put a smile on every family member's face, so why not give them a go this bank holiday weekend!
Instant Pot Pancakes 
View this post on Instagram
Sure to please even the pickiest of eaters, this recipe is not only delicious but easy too.
You will need: 
2 c.  flour
1 1/2 c. milk
2 large eggs
Method: 
In a mixing bowl, add each of the above ingredients and mix well together until the batter is smooth.
Taking cook spray or oil, grease the bottom and sides of a 6-quart pot. Pour the batter in slowly and place the lid on top, allowing it to cook for 45 minutes.
When the time is up, use a spatula to remove the pancake and serve as you please. We recommend maple syrup.
Egg In The Hole Toast
View this post on Instagram
Delicious and a great source of protein, egg in the hole toast is an easy recipe for all the family to get involved with.
You will need: 
1 tbsp. olive oil
Salt and black pepper
2 tbsp. grated Parmesan
4 slice whole-grain bread
Method:
 Take each slice of bread and brush both sides with a drizzle of tsp oil. Using a circular biscuit cutter or glass, press a hole out of the centre of the bread, saving the cutout piece.
Heat oil in a non-stick pan and place the slice of bread in it, when one side is lightly toasted flip it and crack the egg into the circular hole. Season with salt and pepper and cook until the egg is cooked and firm.
 Flip once more to make sure the egg is cooked and serve.
Quick Crepes 
View this post on Instagram
For the family member with the biggest sweet tooth. This is an easy way to get the kids eating some fruit, no mess no fuss!
You will need: 
Method: 
 In a mixing bowl create a well with flour, add in eggs, whisking them together lightly. When the mixture is smooth, Gradually add sugar, salt, and milk, whisking together well. Allow the batter to sit at room temperature for 15 to 20 minutes, or until bubbly on top.
 Melt butter into a small pan and drop 1/4 cup of the mixture into the pan, swirling to evenly coat.
 Cook the batter for two minutes and flip.
Plate the crepes and serve with fruit or a topping of your choice.
Leading image via Unsplash