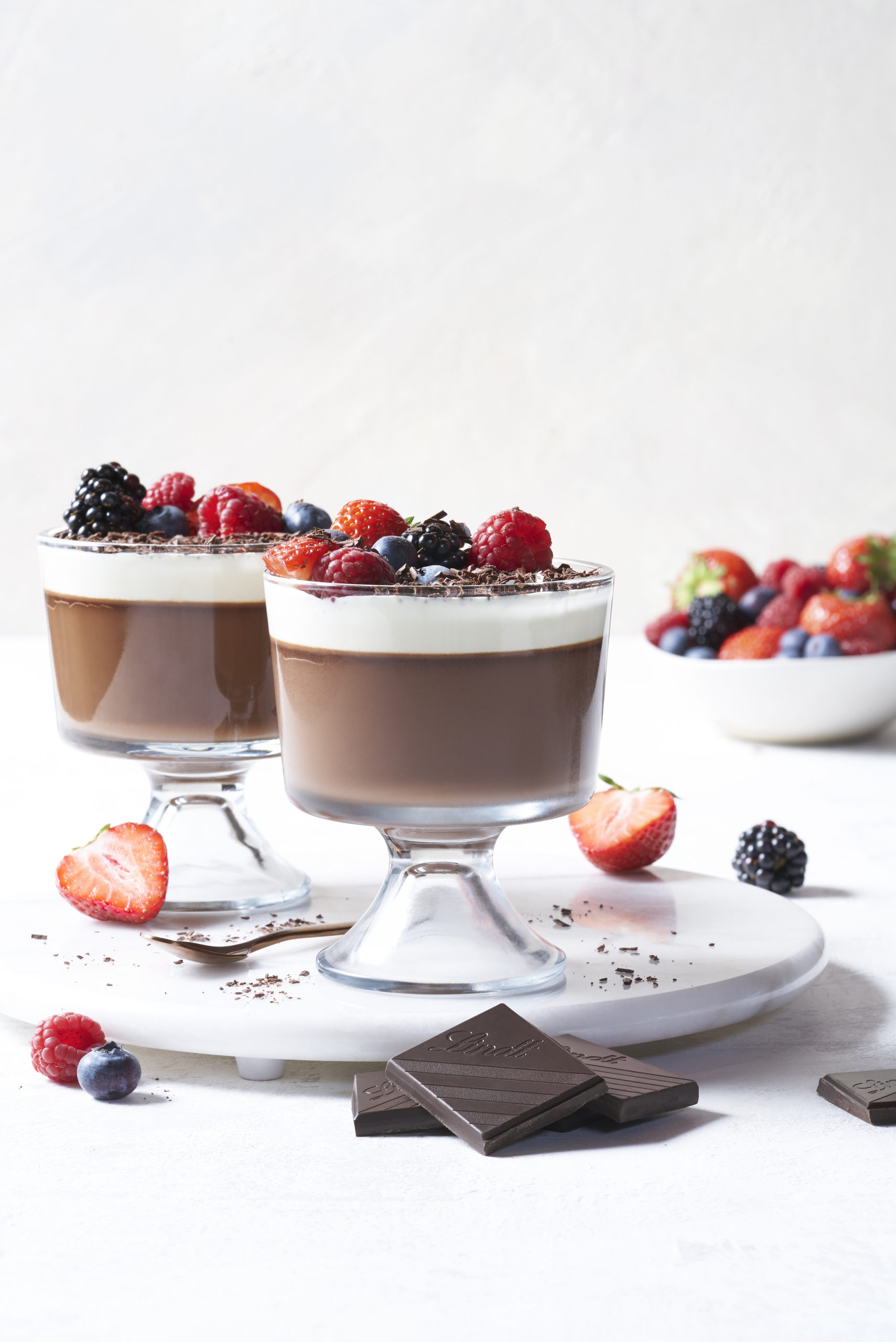 Looking for the perfect after-dinner treat? Well, we've got you covered. Lindt's decadent chocolate panna cotta is the perfect dessert, which will leave you wanting more.
Whether you're enjoying a romantic night in with your other half, or simply fancy something tasty to have while watching the soaps after dinner, this is ideal!
Lindt Product: Lindt Excellence 70%
Level of Difficulty: Medium
Prep Time: 15 minutes, plus 2 hours cooling time
Cook Time: 5 minutes
Total Time: 2 hours 20 minutes
Serves 8
Ingredients:
Panna cotta:
200g Lindt Excellence 70%, finely chopped
3 leaves gelatine
100ml whole milk
500ml double cream
75g caster sugar
Assembly:
100ml double cream
75g mixed berries
25g Lindt Excellence 70%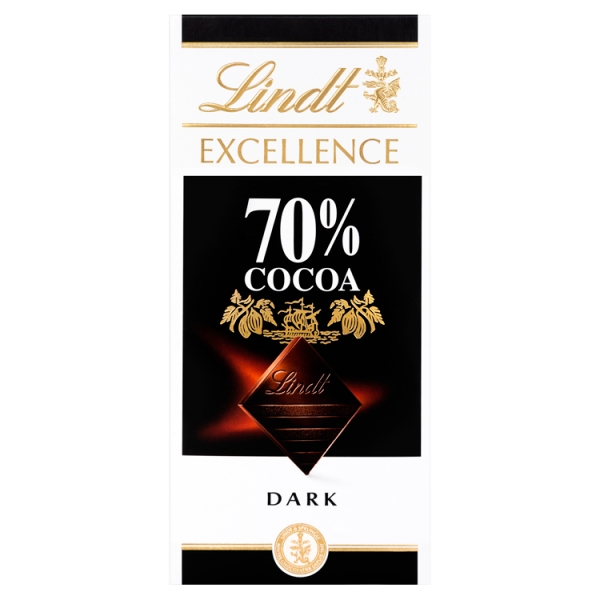 Method:
Lightly oil eight 200ml/7 fl oz glasses or jars.
Pour the milk into a jug or bowl and add the gelatine leaves. Allow to soften for 10 minutes.
In a pan, add the double cream and caster sugar and place on a low heat until simmering. Add the chopped chocolate and stir until melted. Remove from the heat and set aside.
Add the gelatine and milk mixture to the chocolate mix and stir until the gelatine has dissolved. Pour the mixture evenly between the eight glasses and transfer to the fridge to set for at least 2 hours.
To serve, remove the panna cottas from the fridge. Top each glass with a layer of double cream, a scatter of berries and shavings of Lindt Excellence 70%.
VIP Promotion