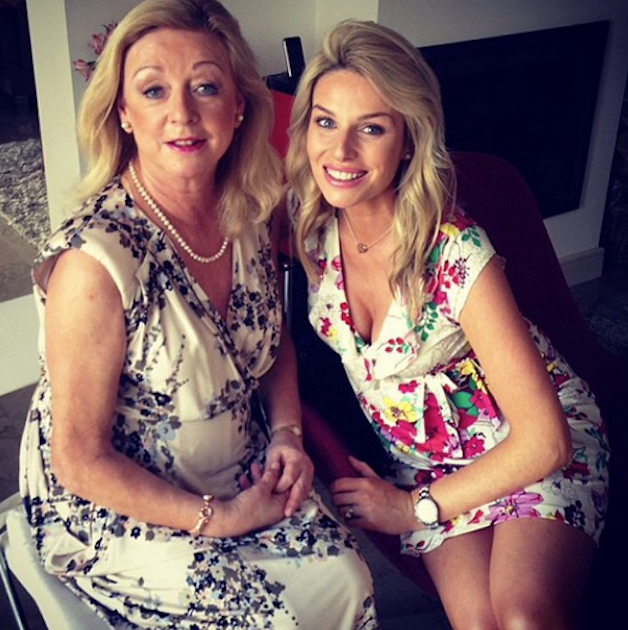 Pippa O'Connor has marked 7-years since her mum's death with a touching tribute on her social media.
Sharing that the loss of her mum is something that she has never really got over, but rather learned to get used to, Pippa began:
"7 years. The loss of your Mum no matter how old you are, changes your life forever. Your Mum is your first & forever friend"
"You never really get over the loss, but you learn to live with it. Never far away from your thoughts & always in your heart"
View this post on Instagram
Sharing the comforting words along with a video montage, in the clips Pippa can be seen with her mum both as a young child and older on special occasions such as her wedding day and holiday snaps.
The author and businesswoman tragically lost her mother, Louise, to a sudden heart attack, aged just 61. Opening up previously about the death on best friend Brian Dowling's podcast, she explained:
"My uncle rang Brian. I was in the shower, and we hadn't heard from her the day before, and we would always be in touch, she would ring me and my sister like 20 times a day"
"It's the weirdest feeling because I had this pit in my stomach that morning in October, I just knew something was wrong"
"I think when something like that happens you, you can go on with life and continue to hold this big chip on your shoulder, and be like: 'Why me? Why my mum? They didn't deserve it, they had so much life to give.' You could carry that with you, and that could affect everything you do."
Pippa is currently nine months pregnant with her third child with husband Brian Ormond, the couple have two sons together – Ollie and Louis.