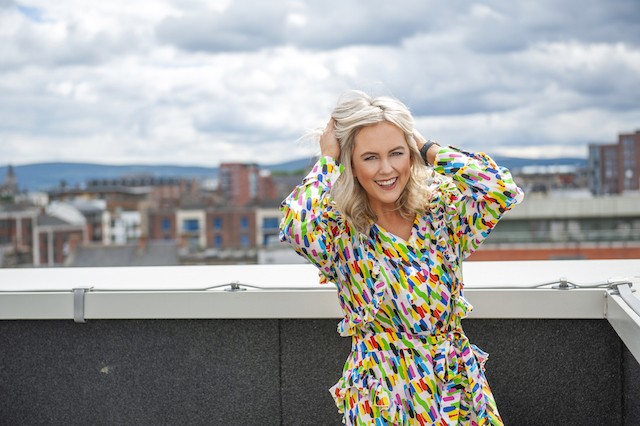 If we were to describe Xposé star Cassie Stokes, a lot of alliteration comes to mind; cool, chilled, comfortable in her own skin. We're sipping on coffees as the glam squad gets to work on the presenter in the new street art hotel The Hendrick, with Fleetwood Mac providing the background tunes.
As always on a VIP shoot, the team is full of the chat. And Cassie is happy to chat about everything and anything. Over the course of the day, we discuss – in detail –  Love Island (and Irish contestant Maura in particular), Cassie attending four days of Taste of Dublin, and why it should be renamed Drink of Dublin,  our shared love of cheese and summer FOMO for not attending all the amazing gigs that have been taking place in the capital (Fleetwood Mac being one).
We take a stroll through the hotel, taking in the artwork, before stepping outside to Smithfield, an area that's also covered in art and colour. Colour, and in particular the rainbow flag, was of particular importance recently as we marked Pride Month.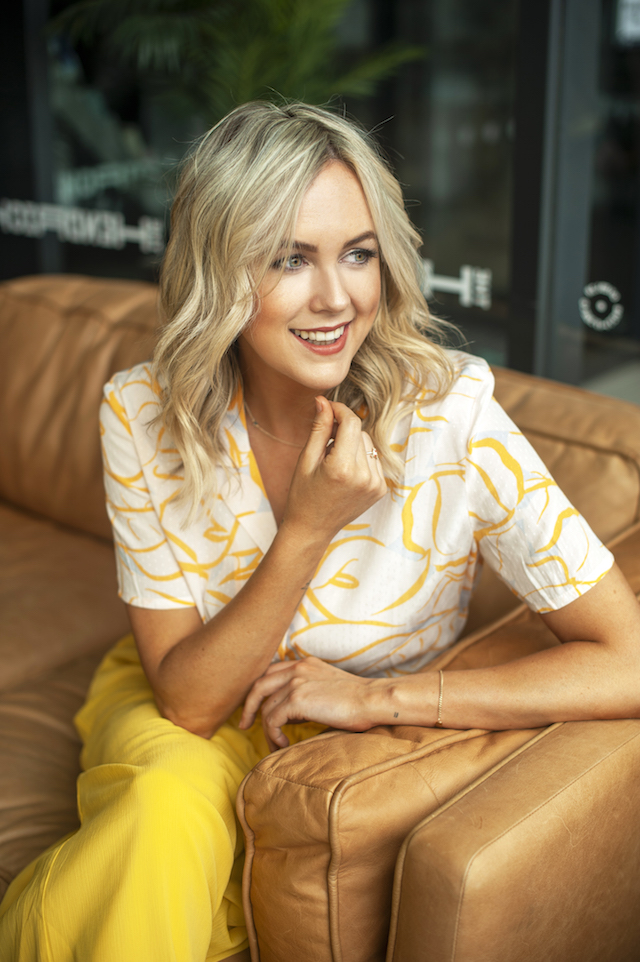 As a proud lesbian woman, this occasion means a lot to Cassie, and she tells VIP that to her, it represents inclusion, family and a chance to celebrate with the LGBT community and its allies. But, although Cassie has a wonderfully sunny nature, it's not been all celebration with her lately, as she has experienced her "first real heartbreak", following the breakdown of her long-term relationship.
She doesn't brush her pain aside, or downplay it in any way. She talks about it, openly, and it is so endearing. Because we've all been there. And for somebody to publicly acknowledge the tough times we experience, in this era of perfection, is admirable.
However, Cassie does not play the 'woe is me' card. As she says herself: "If that person wasn't the one and it was so brilliant, well then I can't wait for the person who is the one." Amen. Read on and prepare to become enamoured with the force that is Ms. Stokes.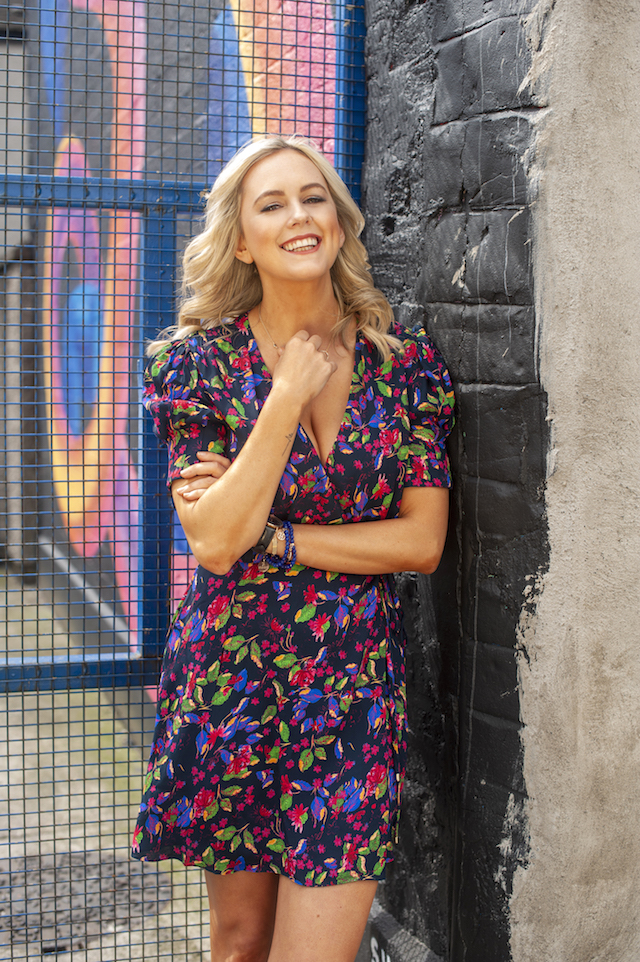 Cassie – you seem to be always busy!
Yes! Always busy. Fashion never stops. Celebrity news never stops. [Laughs] It's busy in a good way though. Yeah, there are some days where it's absolutely insane, but at the same time, they are thrilling, y'know?
One thing you could never accuse Xposé of is that it's a boring job. Do you love the lack of routine that comes with it? Others might struggle with that!
I think everyone would thrive on it, once they got into it! There could be people that would think they would hate it, but I'm like, well if you think about life, you never really know what's around the corner, you can plan as much as you want but things change in an instant. It's almost a nice way to just…get used to life! There are loads of things planned, that you know are coming up, but then I might get my schedule at 5 or 6pm about what I'm doing the next day. That might have thrown me a little at the beginning but now, after three years, I'm just used to it. You go with the flow, figure it out and know it's going to be fine! To be honest, after interviewing Helen Mirren a few weeks ago, I'm like, 'what's more difficult than that? Absolutely nothing!'
You two really hit it off, she really warmed to you!
She was so nice, we had a lovely time. Once you've interviewed her, nobody else fazes you, in my view! The thing with the interview is that I prepared so much, then once we started the conversation, I used about four of my questions, and it became just that – a conversation. That's really what my job is all about. I enjoy that. And I also get time to produce and edit now that the show is just on for the hour slot on Fridays, which is great.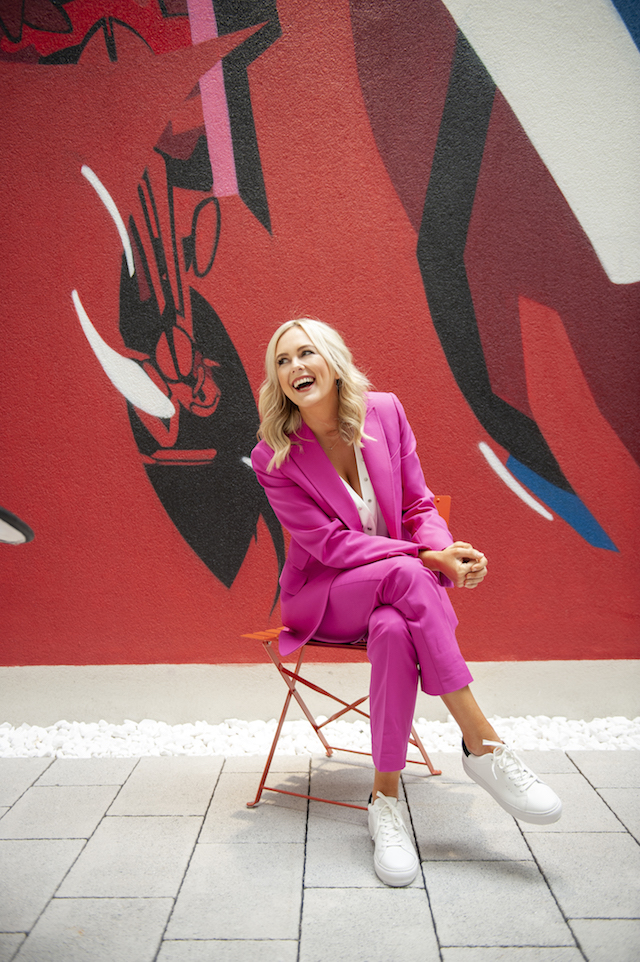 There's been so many changes as of late – the schedule, the new faces. You all seem to have fully embraced those changes.
I love change. Change is what got me to where I am. Some change is hard to embrace, but when it comes to your job, it's a blessing I think. I went from working in TV3 to a pub in Toronto – that was a huge change, but a brilliant one looking back even though at the time I was like…what am I doing! But doing all those things has led me to embrace change. It's especially great working with new people like Nadine (Reid) who is amazing. She's taught me loads; to live in the moment, for one. Another time, I was upset, with the breakup, and we were doing an Xposé Live, which I love, but this day…I couldn't even fake a smile. She told me, 'babe, you're going to get through the next few minutes, and then the next few minutes… and you're going to be fine.' I loved that.
You say that you've thrown yourself into work even more lately as a way to work through your recent break up.
Absolutely. I really just didn't want to be on my own so I wanted to keep busy and surround myself with people, whether I was crying on the inside or not, because when I was on my own, all I did was cry. I had never been through a proper heartbreak, this has been my heartbreak, so I was like…ok, I'm going to need tips on how to handle this. I've been listening to music on it for years and here we are, now I get it! My way to deal with it was surrounding myself with work, and my family, who have been incredible. The thing is, with work, is even if you're going through a hard time, you're still getting that sense of achievement in your job, so that kind of does become your all during that time. My job has become my girlfriend [Laughs] You start to think, "You're going to be OK. This person was not the reason why you're amazing at interviews." That was a real validation for me.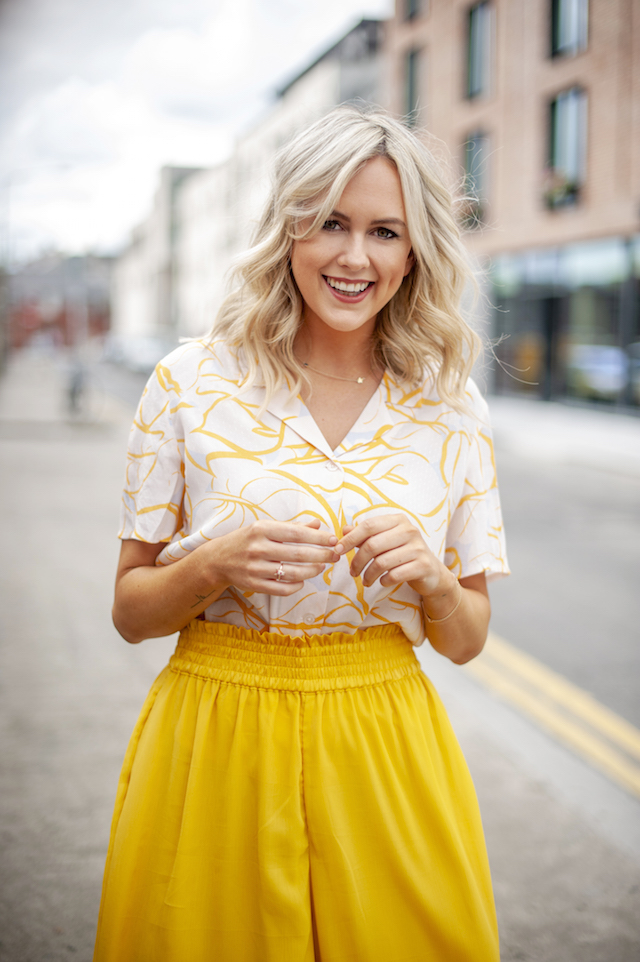 You may be surrounding yourself with others, but you've also been enjoying time alone, which is so heathy. We love when you post about your solo dates. We should all do it more!
I don't think I was able to do that before I moved away, it was normal for my friends in Canada to go for a drink or food alone. Now I do it all the time! I go for a miso soup and beer in Dublin sushi place Izakaya and it's my favourite thing. To be honest, you see people with each other, and they're on their phones. So what does it matter because you could be on your own when you're with someone anyway!
It's odd that people can think that to be alone, means that you're lonely.
I'd rather be on my own sometimes! My job is to talk to people so when I'm not working I like to just chill. My sister would say that I share this Cassie with everyone else but when I'm home, I'm just… quite quiet, and I don't do much. I'd lie out in the garden and keep to myself, for example! I love being surrounded with my family and it's them that I feel ridiculously comfortable around. I tell them it's a compliment! It's escapism for me.
Gratitude seems to be important to you too. Does making a note of what you're grateful for each evening give you perspective?
Someone I used to work with did it and she told me I had to try it, that it takes just a few minutes out
of the day and allows you to reflect. For me it was to open my mind up to being a bit more mindful. I thought if I was to live in a state of gratitude, I might move forward and appreciate things even if I am going through a tough time. There'll always be my friends and family on the list, and then things like pizza too! [Laughs]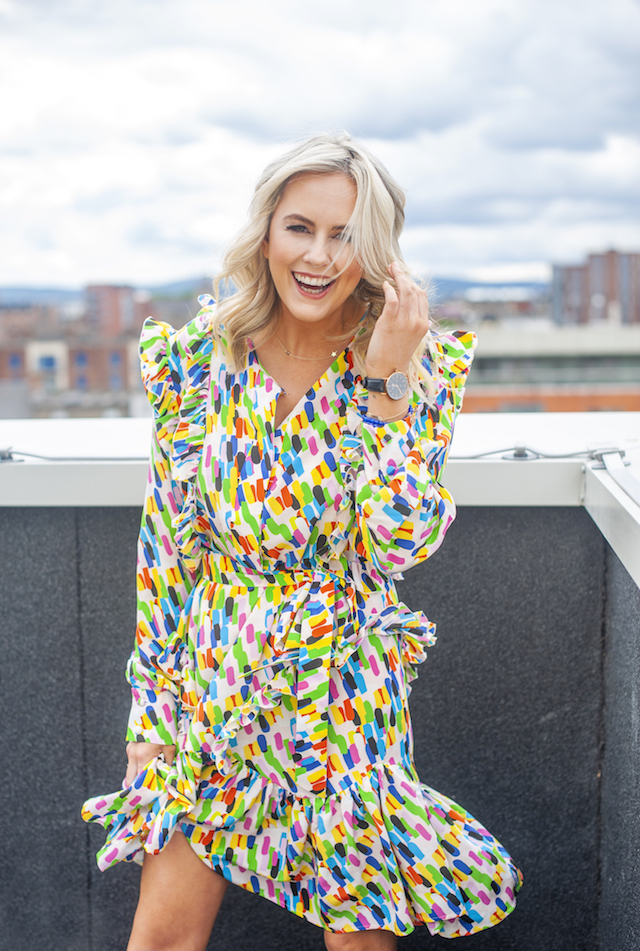 Last month was Pride Month. What does Pride mean to you?
It means family to me. It means inclusion, happiness…and how far I've come. I had never celebrated Pride before I went to Toronto at 25, I wasn't out then. And now I'm like…I will lead the parade! But it really is to me about celebrating family. Everyone that supports me, all the allies. We are where we are because everyone has been embracing every community.
In this era, Pride is seen as a celebration, but obviously originated as a protest. Even now though, there's still a long way to go. Take the recent upsetting example of the female couple in London who were beaten when they refused to kiss for men. Do you think lesbian women can have an especially tough time, in the sense that they may have to deal with misogyny too?
What happened to those women in London was awful. It was very brave of them to speak out about it. I do think sometimes there is a form of misogyny that lesbians have to deal with, but it's not just lesbians who have to deal with it; most people, gay or straight, will tell you that they've dealt with a form of misogyny at some stage. I recently read an article that one of the women involved with what happened on that bus in London wrote for the Guardian about the whole situation. She was so eloquent with her words – basically, she used the situation as a platform to call out her own privilege. She spoke about all hate crimes and how most of them don't get the media attention that theirs did. Here's a quote from her piece: "The photo of me and my date went viral after our attack – but only as we're white, feminine and cisgender. Sympathy and action must be for all"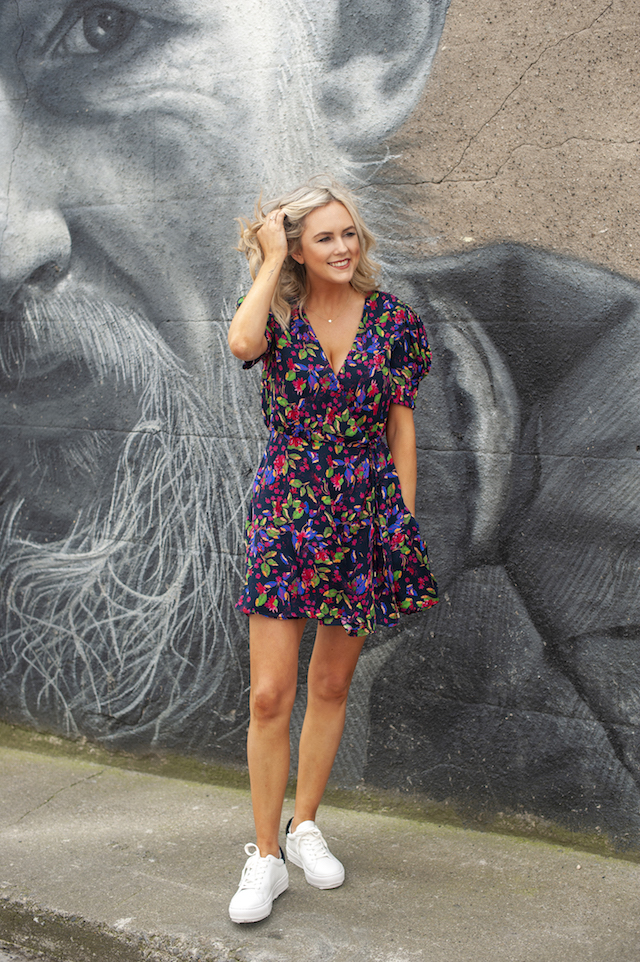 The kind of hate that still exists; would you still experience anything along these lines?
Sometimes my girlfriend at the time and I wouldn't even hold hands because it would draw attention that we didn't want. I think any gay couple walking down the street holding hands is a statement in itself. I always look at them and want to say, 'well done'. I always stare at them [laughs] – they probably think I've a problem with it! But, y'know, that can be a hard thing to do, even walking down Grafton Street. Most people are ok with it but all it takes is for one person to not be ok with it. So they're making a statement for all of us and one day hopefully it won't be a statement.
How do you feel when you hear people talk about the need for straight Pride?
[Laughs] I mean…what? Being gay is still illegal in so many countries around the world – it wasn't even legal to marry here until a few years ago. That's why we have Pride, because there are still injustices…I don't think there are quite as few injustices for straight people! I can't actually travel to some countries because if I decided to hold a girl's hand or kiss her, I could be killed – so, yeah. I'm like if you want to throw it, do whatever you want – but I won't be going!
One place you have been going to a lot lately is Eddie Rockets, as you're brand ambassador. While others are flogging makeup brands, you're flogging burgers! Amazing!
I know, the dream. [Laughs] It's one of my favourite jobs ever, I can just go in there and enjoy burgers. It works for me!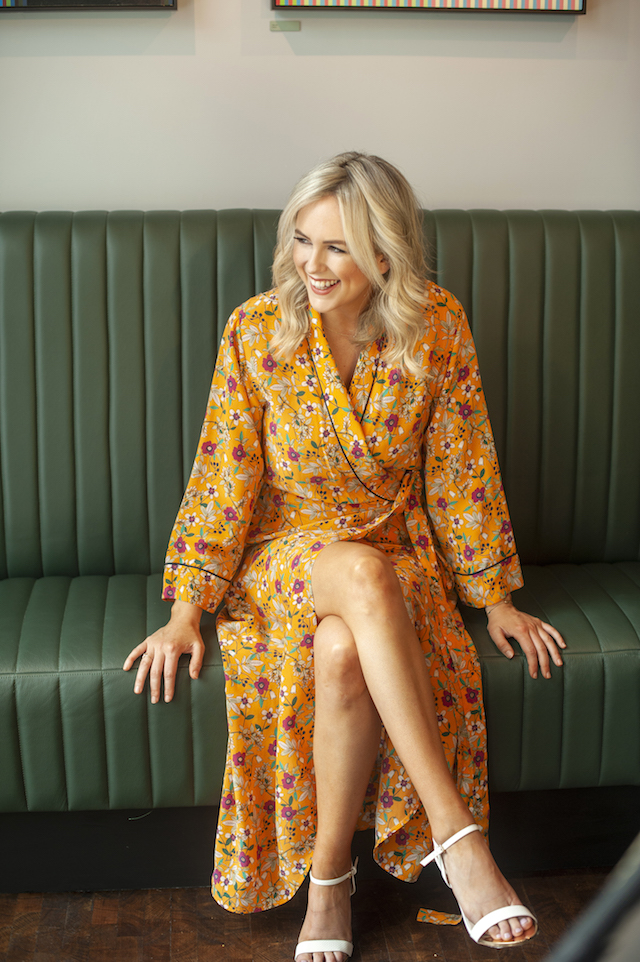 You seem refreshingly normal Cassie – you seem like you like to have a good time. You drink the beer, you eat the chicken wings. This, we like to see.
I mean, I work out 4-5 times a week, and I walk everywhere throughout the day. So I enjoy the lovely pleasures of food and beer. I enjoy working out – and do I work out so I can enjoy these things? Maybe. But yeah, I think there's a nice medium instead of cutting out so many things. I don't like saying no to myself.
You seem like a fun person…the kinda gal that people want to be around.
I do like to laugh, and I surround myself with the kind of people who make me laugh and enjoy themselves, positive people. I would like to think I'm the kind of person who chooses to be positive, I think you kind of have to be, really.
Despite this, you have had a hard year. Do you feel like you've grown as a result, though?
Oh my god of course. I think you always grow in these situations. I have learned to really appreciate my family, and spend as much time as I can with them. I definitely felt that when I was in a relationship I spent a lot of time with that person. Now I just think, we're all going to have to say goodbye to our family one day and I want to know I spent most of my life with the most special people I've ever met. It has taught me that I'm much stronger than I thought I was. It has taught me compassion and I have learned how to let go, and also to appreciate what you once had. I still appreciate what I had with my ex, it was one of the best things in my life; a breakup makes you appreciate it in a different way. You think: if that person wasn't the one and it was so brilliant, well then I can't wait for the person who is the one. I look forward to the next person I'm with, I'm a relationship person, but for now I'm like…[exhales, zen-like] it's just me and my family. As one of my Instagram followers said to me, 'something great is around the corner'. My something great around the corner was my family, and they've always been there – I just had to step around the corner to see them.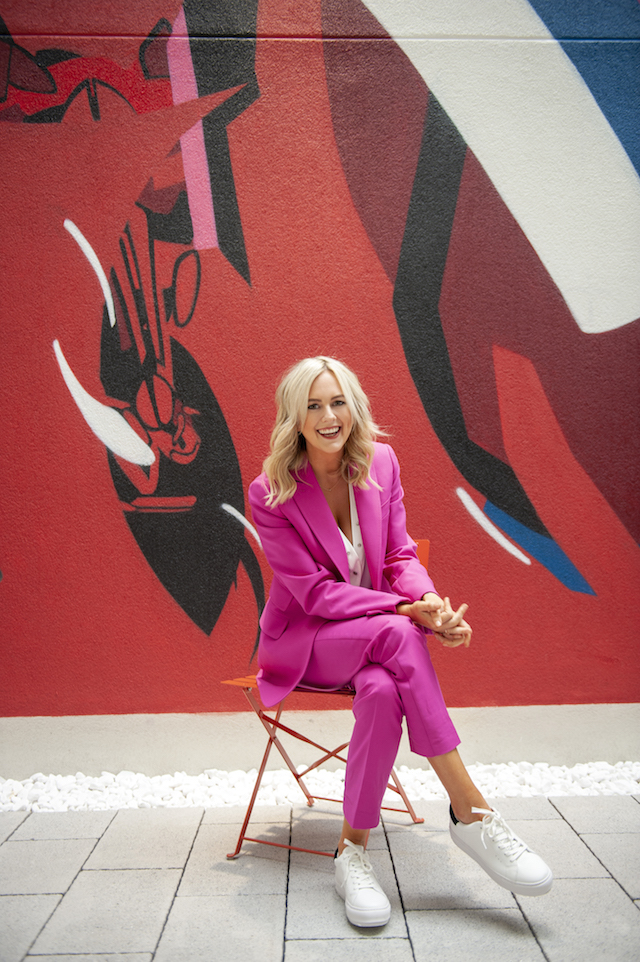 INTERVIEW: Niamh Devereux
PHOTOGRAPHY: Lili Forberg
STYLING: Megan Fox, assisted by Ailish Healey HAIR: Emma Yourell for Peter Mark Grafton Street; petermark.ie
MAKEUP: Michelle Kinsella; michellekinsella.com
Shot on location at The Hendrick Smithfield.