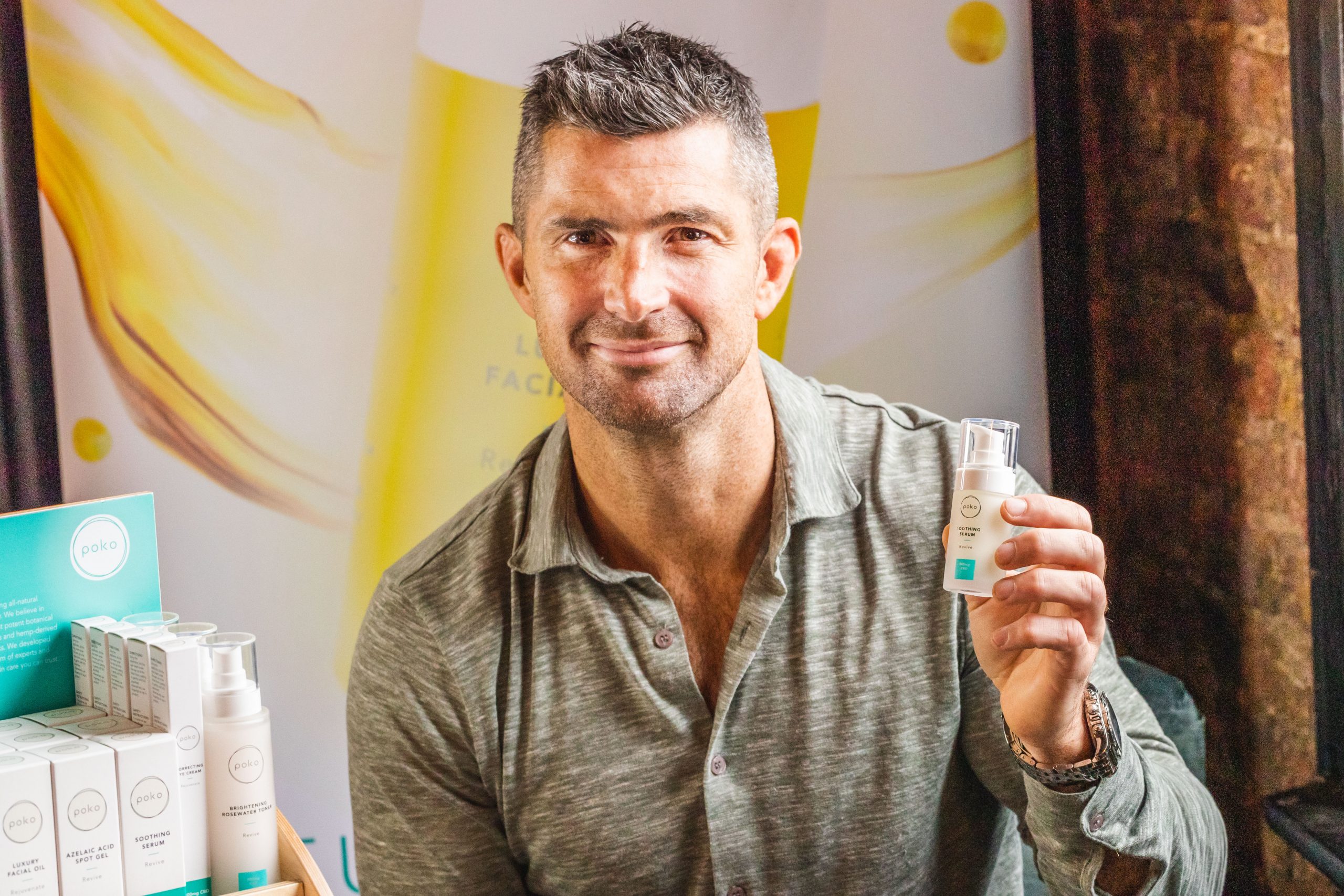 Skincare doesn't need to be complicated. Let your products work as hard as you do this season with Poko's CBD infused range of luxury products – fit for even the best athletes.
Dundalk-based skincare brand Poko has partnered with Rob Kearney to bring you the ultimate glowing skin this Christmas. Focusing on products that are vegan, cruelty free and natural, Poko's goal is to promote healthier and clearer skin.
"I'm really excited to be partnering with a skincare brand like Poko, our skin is our largest organ and I find the stigma around male skin care in particular really needs to improve. Poko provides a unisex product to the market which I love," Kearney said of the partnership.
"Poko has many of the same values I do, and I'm very passionate about learning how to promote healthier skin, which increases overall health and wellness".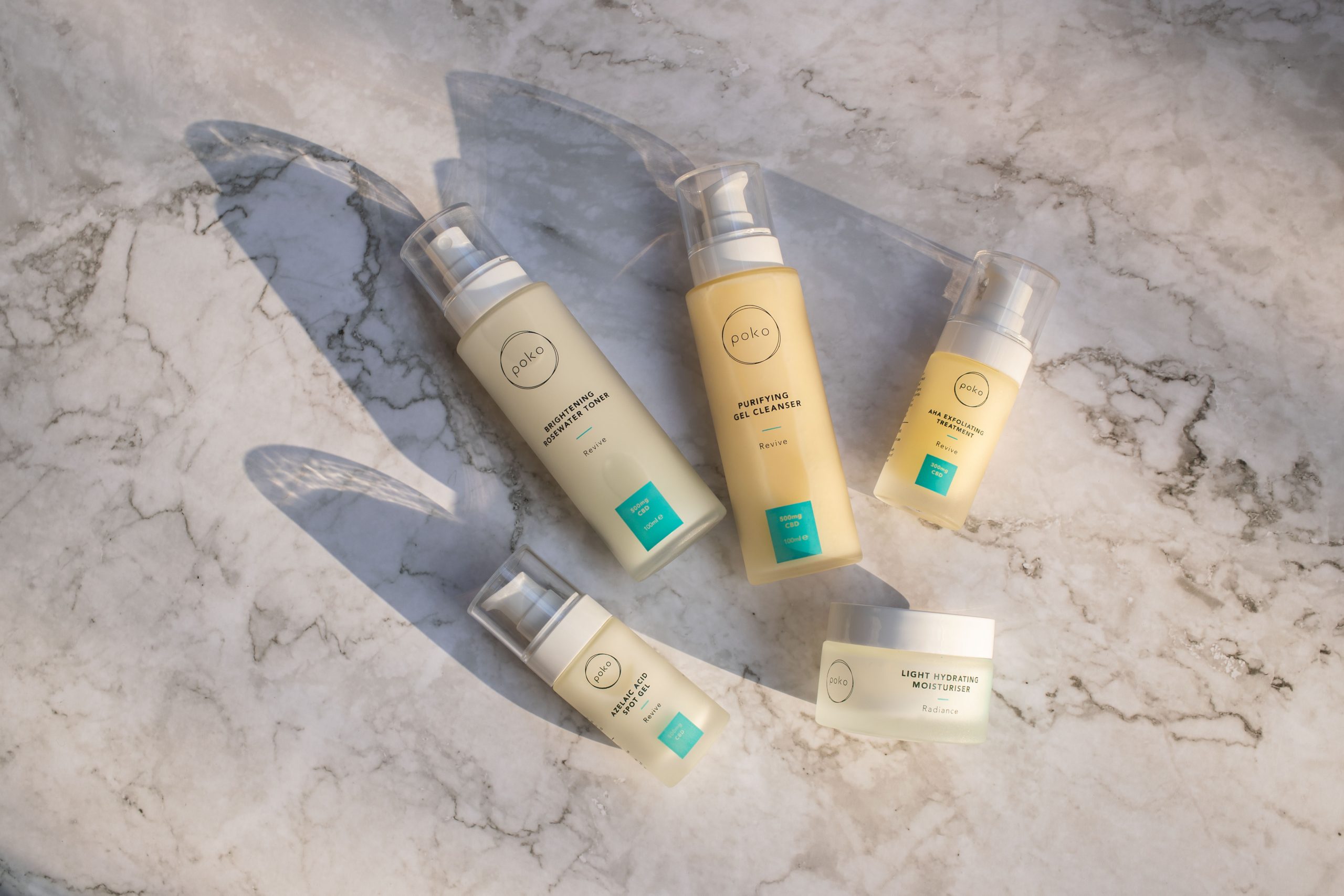 Poko uses natural skin loving ingredients to offer an affordable solution to problem skin, formulated using plant antioxidants and botanical oils to give people healthy, glowing skin.
These products are for all skin types, whether finding a product to target acne, rosacea or psoriasis, simply wanting to keep your skin hydrated or tackle
signs of ageing. Poko's mantra is to use products that are gentle to our skin and won't irritate it further.
What makes Poko different, you might ask? They harness active ingredients found in nature, then infuse their products with CBD to amplify their effectiveness.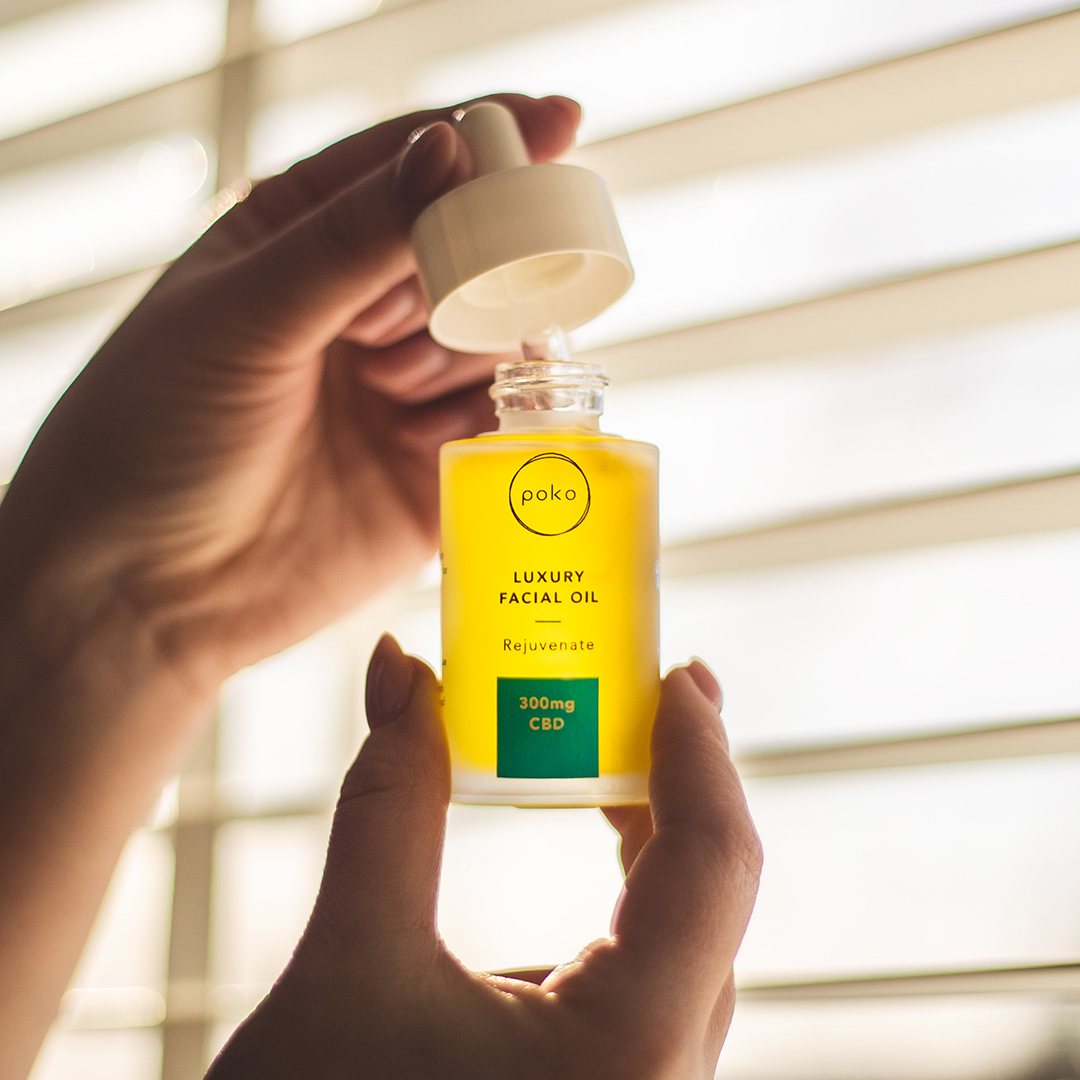 How exactly does CBD work in skincare? We all have an endocannabinoid system which is a molecular system responsible for regulating and balancing many processes in our body. This system comprises CB1 and CB2 receptors. In the skin, the purpose of this system is to help maintain healthy skin function.
Once CBD enters the epidermis, it penetrates to the basal and subcutaneous layers where it helps calm inflammation, reduce blemishes, purifies pores, balances sebum production and assists with cellular turnover.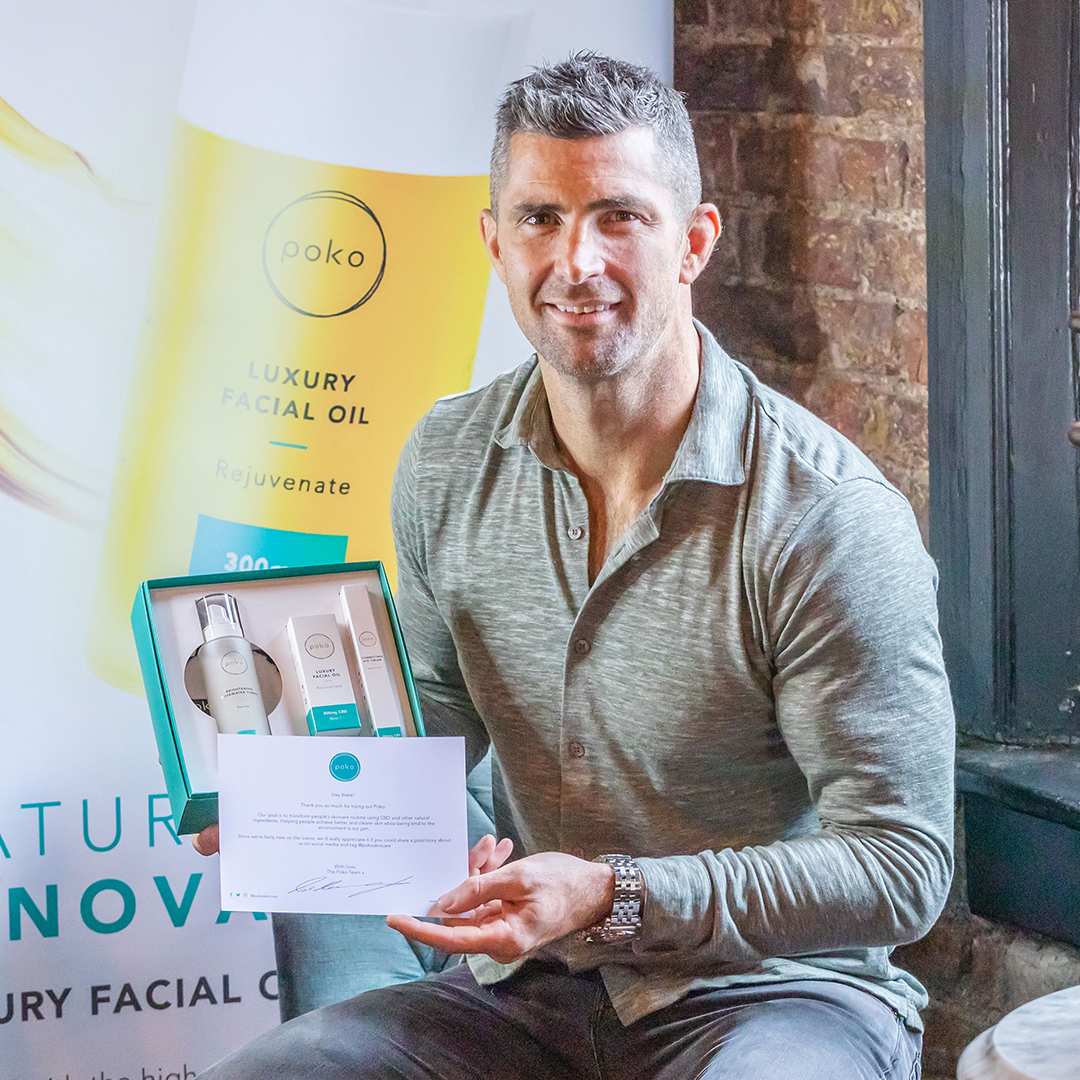 CBD in skincare is huge among celebrities, with the likes of Kim Kardashian, Kristen Bell and Gwyneth Paltrow who swear by it due to its effectiveness in treating symptoms of acne, psoriasis and eczema, as well as its ability to lock in moisture.
Poko's latest additions to the range includes an AHA Exfoliating Treatment, Azelaic Acid Spot Gel, Purifying Gel Cleanser, Brightening Rosewater Toner, Light Hydrating Moisturiser and customer favourite, their Hempsoriaisis Balm. This hydrating balm melts into your skin upon application, working wonders on itchy, dry, or scaly skin.
This winning cocktail of ingredients is hand-selected to help prevent further irritation, itching, textured skin, or redness. So what's not to love? With so many promising qualities, it's no wonder the brand is adored by so many people up and down the country, including rugby ace Rob Kearney.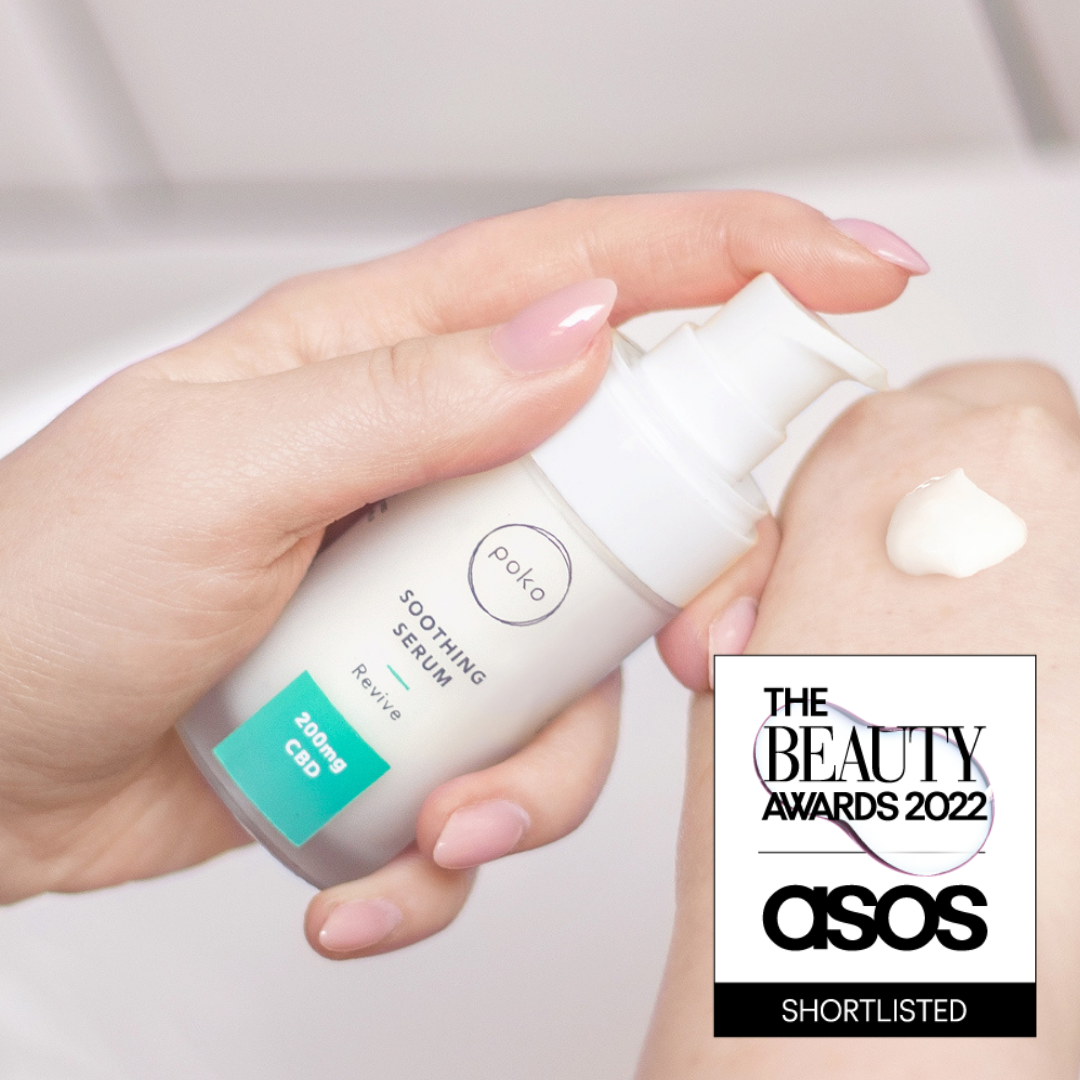 Thanks to its natural anti-inflammatory and hydration properties, Poko's products are making waves in the skincare industry. Recently having won Beauty Bible Awards for their Correcting Eye Cream and Your Healthy Living Awards for their Luxury Facial Oil, they are now also shortlisted in The Beauty Awards 2022 with ASOS for their Soothing Serum and you can support this Irish-owned brand by voting for them here in the Super Serum category by clicking here. 
Poko is now stocked in Arnotts for their Christmas market in the department store's Lower Ground Level and select pharmacies nationwide. Click here to find out where they are stocked and give the gift of clearer and healthier skin to yourself or someone you care about this Christmas.