Flowers and perfume never seem enough? FUJIFILM believe mums across Ireland deserve even more thoughtful gifts this Mother's Day. Why not create personalised presents that let all the mothers out there know just how truly cherished they are. FUJIFILM's Imagine's extensive range of customisable Mother's Day gifting options gives sons and daughters the chance to do just that.
All family occasions from weddings to Sunday dinners are captured on our smartphones, but we so rarely print and preserve those memories. FUJIFILM know that those shared family moments, no matter how big or small, mean the world to mothers. Choose a favourite family photo and use it to create classic canvas prints, photo blocks, and printed albums creating a heartwarming gift this Mother's Day.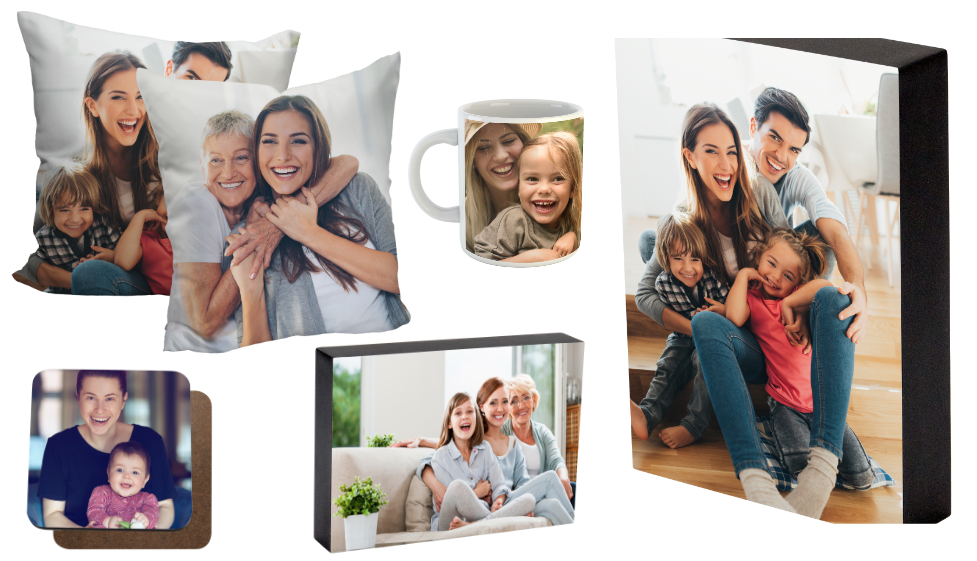 FUJIFILM Imagine have tons of unique gifts that are ideal for Mother's Day. Choose from personalised mugs for Mum's must-have cup of morning tea, jigsaws to ensure she gets a relaxing moment to herself, or even a personalized cushion to remind her of her pride and joy!
Gift availability varies Instore – Order Instore, Online www.fujifilmimagine.ie, or download the FUJIFILM Imagine App. Once ordered, prints and specially created products can be collected from any Fujifilm Imagine store in Ireland or delivered for maximum ease.
To be in with the chance of winning 100 free prints tell us why your mum is so special and send us your best Mother's Day picture to feature next month's issue. Send your entry to rebecca@vipmagazine.ie, along with your full name, contact number, and your nearest FUJIFILM Lab.
Winner's stories and pictures will be published in our VIP April Issue so everyone can see how great your mum is!
T&C's apply. Winners can claim up to 5×7. All 100 prints must be claimed at one time and before 31/05/20. 
VIP Promotion