Channel 4's sensational comedy Derry Girls came to an end earlier this month. Fans were treated to the final episode of season three and a one hour special. But even with all that, there still wasn't time to answer every question in the show, and many fans were left wondering, "why does Grandpa Joe actually hate Gerry?"
But now, star Ian McElhinney, who plays Joe, is putting fans out of there misery.
Speaking on the BelTel podcast, the Belfast man confessed the long awaited reason behind Joe's rivalry with his son-in-law Gerry, played by Tommy Tiernan.
Saying; "Poor old Tommy, it's not fair. Tommy's fine, Jerry is another case altogether."
"The problem with Jerry is that he managed to get into our family. I mean, I'm the patriarch and I'm surrounded by girls. And this fellow somehow goes through the door and I have to put up with him, but I gotta keep watching him."
Ian was also quick to point out, that while his character doesn't get on with Gerry, the rest of the family don't treat him well either.
Explaining; "He's very long suffering. God bless him. He's been…he's been kind of put into that box by all of us."
"I mean, you know, people say I give him a hard time but look at what, ma Mary and aunt Sarah did to him in the penultimate episode. When they said, 'Right Sarah's accidentally got herself engaged, Who's gonna break it off? Poor ole Da Gerry."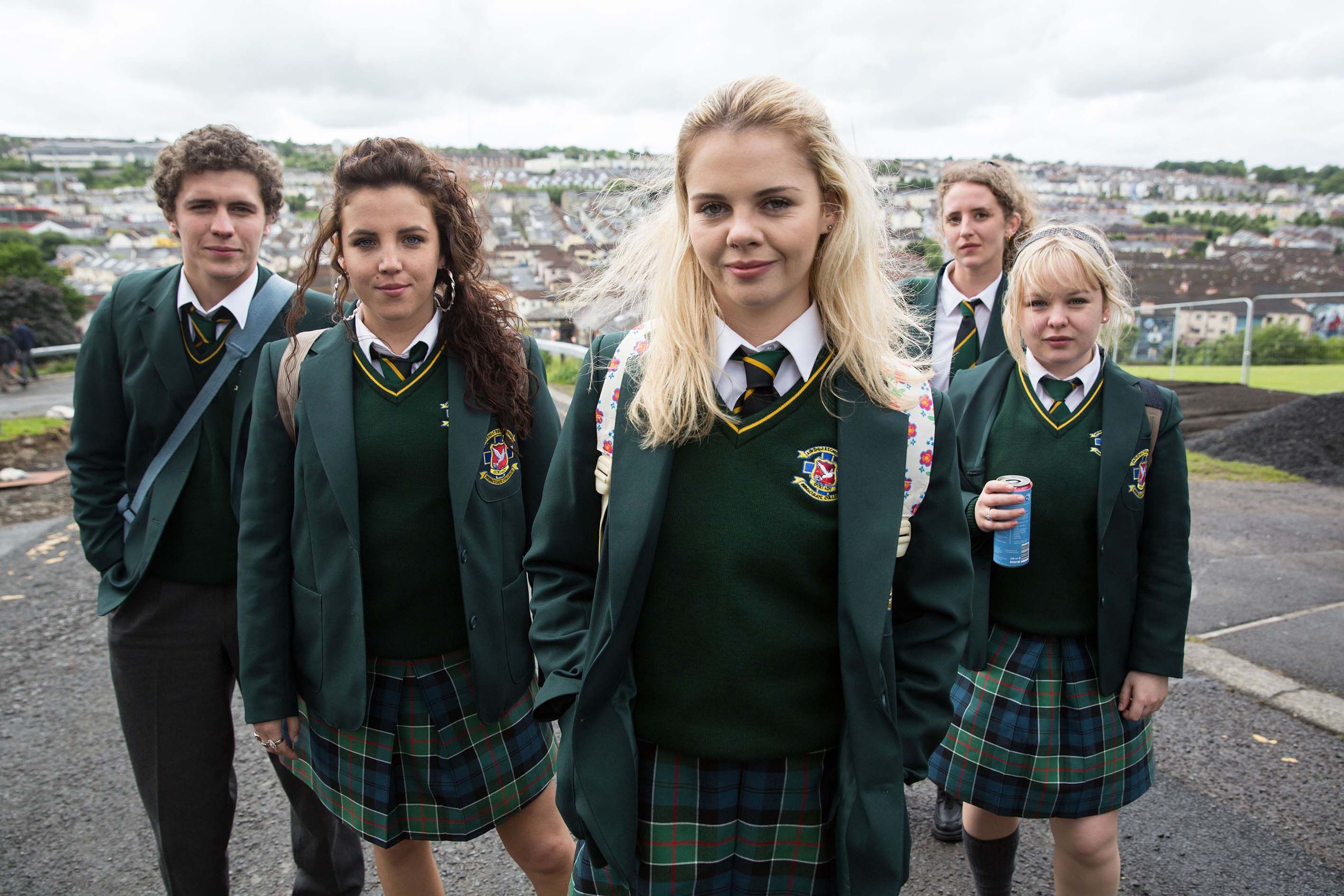 The show's ending has been bittersweet for fans and the cast. However, Ian revealed that since it was the end, to celebrate he grabbed a few keepsakes from set.
Speaking to Sunday Life, Ian revealed he nabbed Joe's iconic hat, but with permission of course. Explaining; "Actually in my case I took Granda Joe's hat but I was allowed to do so, it's a great hat and it's sort of iconic."
And that isn't all he grabbed. The Belfast man also took home some of Joe's shoes, something the actor does often after finishing up a project. As he said; "The other thing I took, and I tend to do this on a lot of shoots, if the shoes are comfortable I always take the shoes because it's not always easy to find shoes that are comfortable so I like to keep them!"
Although no word on if he got permission to actually keep the shoes, so lets hope he doesn't land in any trouble.