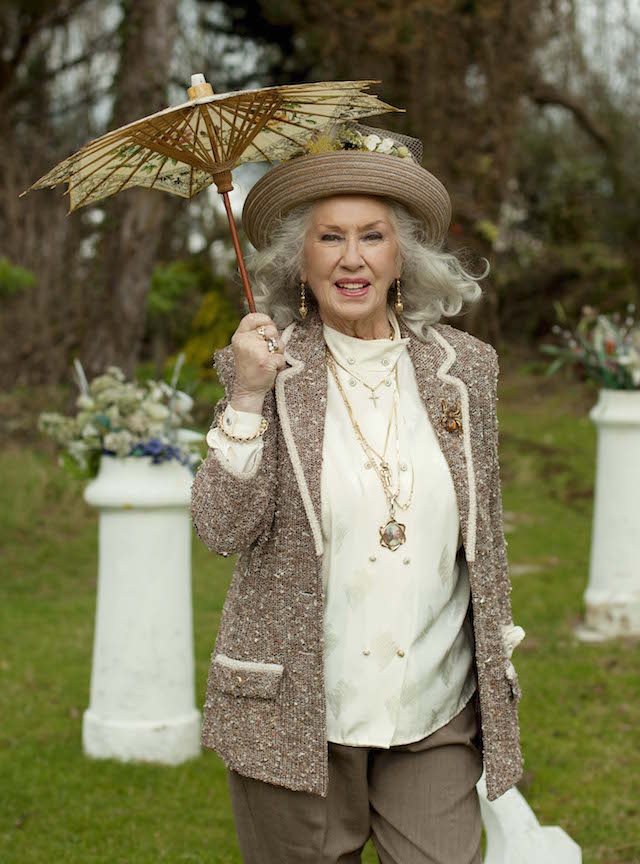 Following the tragic news of Philomena's passing today (June 12th), we're taking a look back at one of our most memorable shoots, with the iconic woman. 
Philomena allowed VIP into her Dublin home in May 2014, where we spoke for hours about life, love and health. 
Wow – look at her and look at her home. This is Philomena Lynott, the rock star mother of her rock star son – the late Philip Lynott – pictured exclusively at her beachfront abode in Sutton, Co. Dublin. This house by the sea overlooking Dublin Bay was bought by Philip for his mum's 50th Birthday. He was 31 at the time and five years later, he was dead. Today Philomena is 83 years young. And she doesn't look a day of it. Her life, however, has been well lived, as was candidly documented in her bestselling memoir My Boy, first published in 1995.
My Boy tells the story of an 18-year-old Irish-Catholic, unmarried girl born in The Liberties in inner city Dublin, and raised in Crumlin, who in 1949 gave birth to a black son who grew up to become one of the most important and influential Irish musicians of all time. It's a story about poverty and racial bigotry, about the further two children she gave up for adoption and about the shocking death of her firstborn, Philip, after a long battle with drink, drugs and associated ill health, in 1986.
Philomena has lots of stories to tell, and seated in her red velvet chair by the fireplace, wearing an Ann Balon lace suit, she told us with great enthusiasm how "rocking out" keeps her young ("I will not give in to old age!"); why marriage was never on the cards for her ("Philip was the only man I could ever obey!") and why she kept her deep, dark secrets hidden ("I didn't want my mum to think I was the fallen woman, the sinner."). It's really quite the story. Are you ready? Let's begin…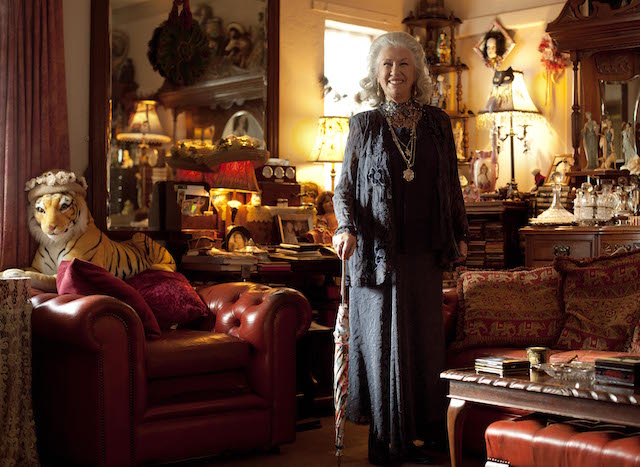 Philomena Lynott – look at you – you are a stunner. And you have battled skin cancer and you suffered a massive heart attack at 70. What's your secret?
I don't know! It must be genetics – my mother lived until she was 93 – and I used to drink brandy and smoke, a lot! I gave the cigarettes up after my heart attack, but then we had a party here and all these rockers were smoking, so, I went back on them, but I'm off them again…well, I did have two over the weekend! I remember Gerry Ryan ringing me once for an interview and saying, "all my listeners want to know is: 'what do you use on your skin?'"
And, what do you use on your skin?
Let me tell you…growing up in Crumlin we were bathed once a week. My mother would boil these kettles and the eldest girl would be put in first, then the next one, and all the way down. But as my sister Monica was coming out of the bath one day, she turned and said to me: "I've peed in there!" And my mother said to me: "Never mind her, when you grow up you'll have lovely skin!"
There is a treatment called urotherapy, which involves urine for cosmetic purposes, so you could be onto something there…!
Yes, I have heard about that, but to be honest I just wash my face in plain ol' soap and water!
Well, you look good. And you look like you could march around the hill of Howth! What keeps you so fit?
"I will not give in to old age. And I will not sit in that chair [points across the room] knitting and crocheting. I still love rock music. This weekend Status Que are in town and I'll be backstage with them. One of the guys from the band used to stay at my hotel in Manchester years ago and he ended up being a great friend of Philip's. I go to all the rock concerts – Jon Bon Jovi, Bruce Springsteen, Metallica, Alice Cooper. I don't believe in growing old.
How young do you feel?
I'd go for 65!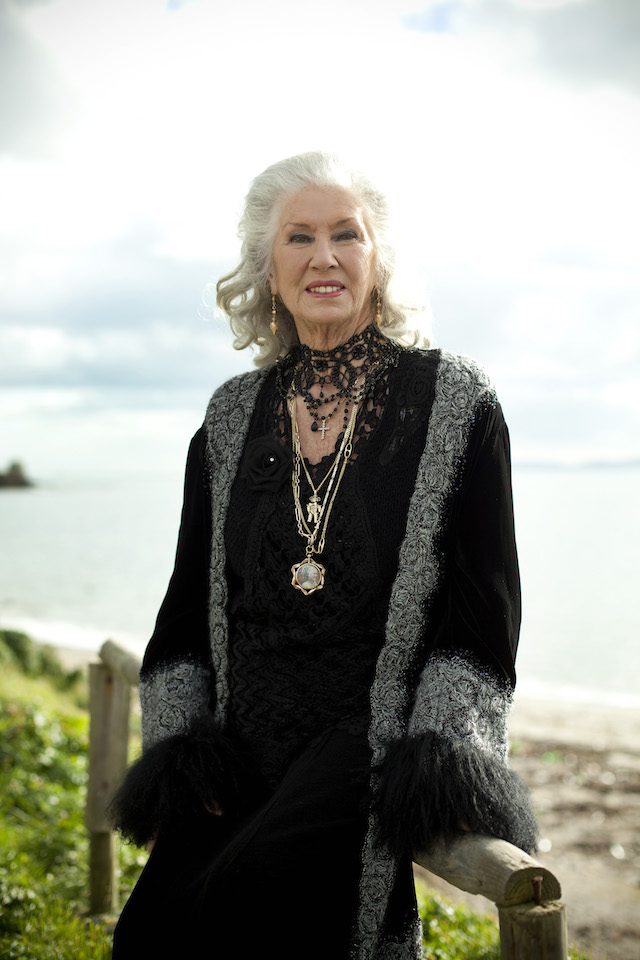 You don't look a day over it! You have a very unique sense of style. What do you like your clothes to say about you?
I like to wear lace pieces by a designer called Ann Balon. I do like to look well. I want people to say, 'Look, that's Philip Lynott's mother, she keeps herself well.'
You say that your son loved being a rock star, and that you loved being the mother of a rock star. How did it make you feel?
At first I couldn't believe it. I remember when he was 17 and we went to London to see him play at Wembley and all the girls were screaming, and I stood there watching them, thinking, 'they all fancy him, and I'm his mother!' It made me proud.
You talk a lot about the racial bigotry you experienced as the unmarried mother of a black child in Catholic Ireland of the 1950s. And the bigotry that Philip experienced as a young boy. But did it stand to him in any way? Did it make him fight, literally, for his rights?
Yes, I do agree it did. It toughened him up. He got so much attention as a child. Everywhere you took him people stopped and stared and he loved it. But he also had the likability factor. And even on shows like The X Factor that's what wins you over.

We love the story you tell about the time Philip, when he was three-years-old, said: "Ma', you smell lovely. When I grow up I'm going to buy you lots and lots of perfume and a house."
And he did. He bought me this house for my 50th birthday and I have lived here ever since, and every time he went away he brought me back a bottle of Evening in Paris perfume.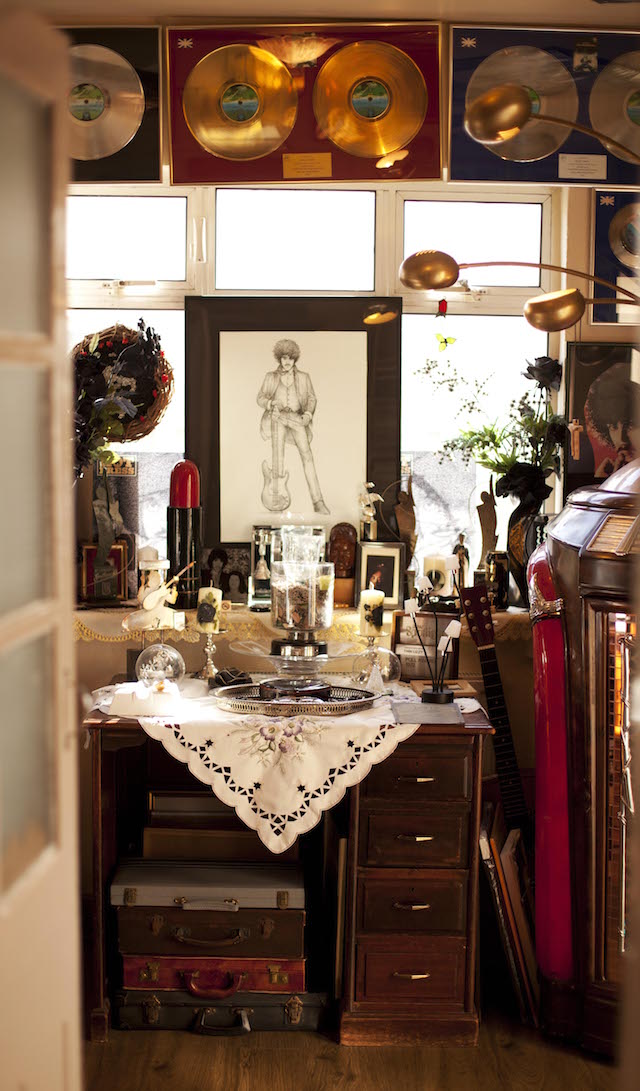 You preserve his memory with great dignity and you are fiercely protective of 'your boy'…
Oh, yes I am! I always say that if I find any bird doing its business on my Philip [the statue on Harry St., Dublin] I'll shoot it! And I don't care what the bird lovers say!
You had Philip in London, then sent him to live with your mum in Crumlin. Was Philip ever angry with you for doing that?
No, he understood because if he had stayed living with me he'd have lived in slums. And in Crumlin he had two of my brothers for company, one who was only a year older than him and a musician. It was the best thing that ever happened to him. Especially because he died before he knew he had his own brother and sister.
Regarding that, ten years ago you came out publicly and told your great secret, which was that you had two other children after Philip who you put up for adoption. Did you need to share that secret?
I did. I had hidden them from the world because to have one child out of wedlock was bad, but three? I was the fallen woman, the sinner. So, I waited till my mum had passed away, because I didn't want her to think I was going from one man to another over there in England. I also needed to tell the truth, for my children's sake. And now we are in contact all the time.
Philip was a bit of a rebel – what about you?
When I was younger I obeyed everybody. I didn't have a great education – I am street educated – and I always felt like a sinner. But all of a sudden I got tired of people talking down to me and I reminded myself that I was earning my own living, working three jobs, and paying my bills, and I started to demand respect. If someone came into my life and I didn't like them – I'd cut them out.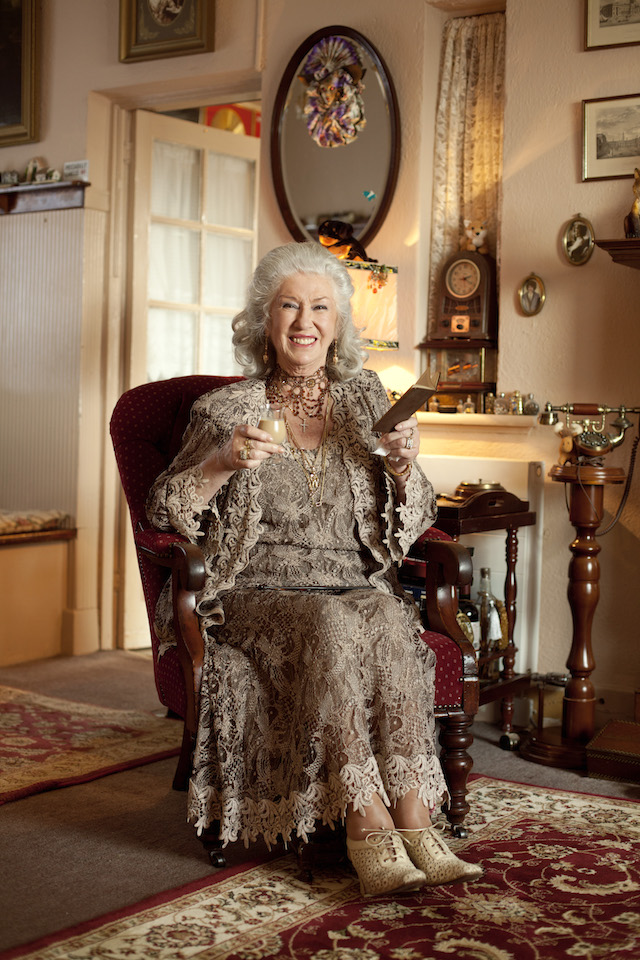 Bet you cut people out if they didn't like Philip's music?! Of course I would! Actually the truth is… You didn't really like his music?!
I loved Whiskey In The Jar, Sarah, Dancing in the Moonlight, but then one night I heard this noise, and I thought, 'my head'! Some of Lizzy's heavy stuff – no, no, no! No wonder I have tinnitus!
You say Philip was the only man you could ever obey and that's why you didn't marry. Is that true?
Yes!
Your life partner of 50 years, a man called Dennis Keeley, died in 2010. How have you put your life back together after that huge loss?
I don't have to grieve over Dennis the way I did over Philip, because Philip was only 36 and Dennis was 78. I was expecting his death. We nursed him for years before his died from cancer and to see him deteriorate was awful. Because he'd had a good innings and no longer had to suffer, the grief was not as heavy. And that's it.
You nursed your dying mother, you lost your son aged 36 to drug addiction and you watched your life partner die here in this room in 2010. How do you feel about your own mortality?
I have had great innings, but mammy made it to 93, so you never know. You have to be ready, that is all.
You say that the bar in the hotel you ran in Manchester back in the 60s was very like the Dublin nightclub Lillies Bordello. When were you last in Lillies?
About five years ago! And while I was there I was made an Honorary Member!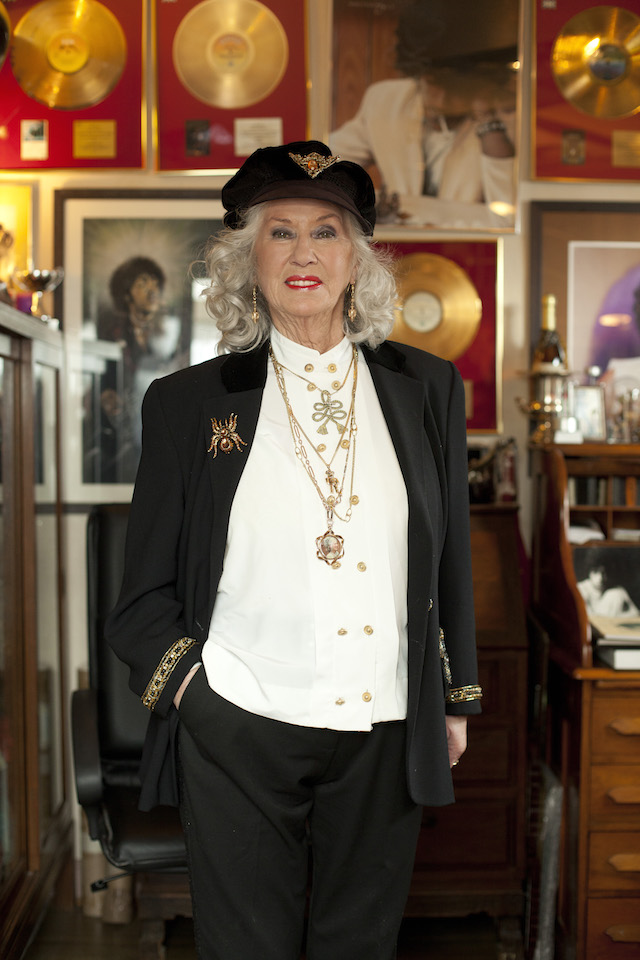 Cool granny! What makes you feel like a rock star?
I don't feel like a rock star! But people say to me: 'how can you have all these rockers come into your house with their piercings and long hair?' But, because I ran a hotel for showbiz people for 30 years in Manchester, I'm used to the rock 'n' roll, showbiz crowds. I love showbiz people. And I love the fans who come to this house, they adore Philip and his music and they tell me their stories about the impact my boy has had on their lives.
When you're not hanging with the fans or rocking it out backstage, what do you like to do?
I spend a lot of time in my bedroom at night. I'll read and crochet, do crosswords, talk on the phone and have a few drinks. I just keep busy.

Does your bus pass ever get any use?
Sometimes I'll get the train down the country, but going on daytrips? That would bore me! I travel abroad a lot; one year I opened the Swedish Rock Festival – an old granny like me! But because I'm Philip Lynott's mother I am held in such high regard.