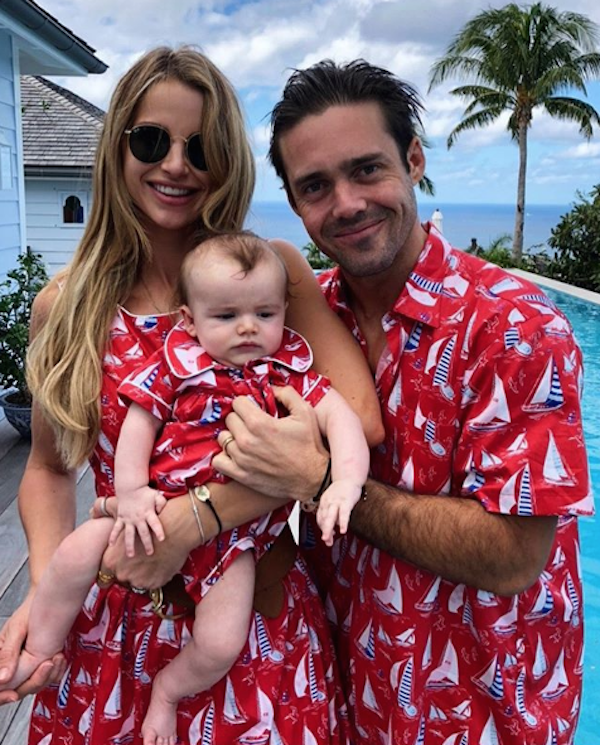 Spencer Matthews has shared a rare glimpse of his wedding to Vogue Williams.
The pair tied the knot during a very private ceremony on his family's estate in Scotland back in August.
The happy couple were joined by a handful of close family members during the exceptionally small ceremony, keeping the day as intimate as possible.
In a new snap of the big day, Spencer can be seen jumping for joy with close friend, James Middleton, who's sister Pippa is married to Spencer's brother.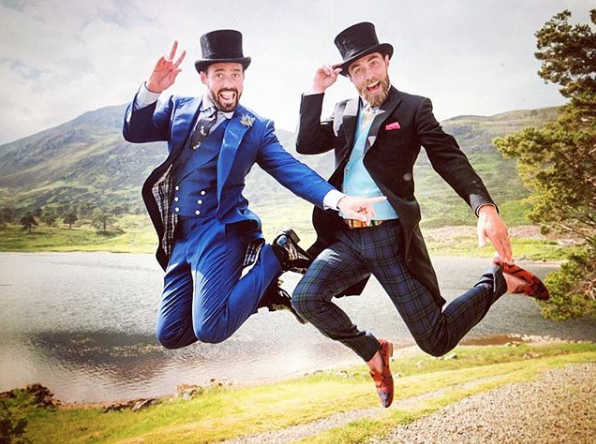 Alongside the pic, he said, "Thought I'd share this fun snap of James and I on my wedding day to the one and only Vogue.
"What an amazing weekend that was. Feel lucky every day to be married to her."
Vogue, Spencer and their extended family have been lapping up the sunshine in St Barts over the last two weeks.
The pair, who welcomed their first son to the world five months ago, have been enjoying some downtime with their nearest and dearest.