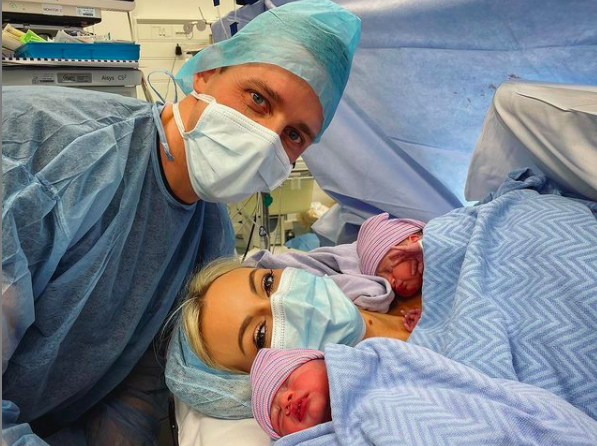 Just today, Rosanna Davison announced that she and husband Wes Quirke welcomed the arrival of their two baby boys.
Sharing the first glimpse of the newborns, Rosanna said, "Our beautiful and healthy identical twin baby boys, Hugo and Oscar, arrived safely into the world this morning and our hearts are bursting with love.
"Just like that, we've become a family of five and all our dreams have come true. We're deeply grateful to the wonderful, hardworking team at @nationalmaternityhospital for all of their kindness and support."
Congratulations and well wishes for the family have been pouring in since Rosanna made the announcement and many from some famous faces.
Rosie Connolly shared her congratulations, writing, "This is the news the world needed this year… I am so so thrilled for you and your gorgeous family ❤️ you deserve it all 🥰"
While Pippa O'Connor wrote "Oh wow ☺️ huge congratulations ✨ look at them, so gorgeous ❤️ that's just brilliant. So happy for you all, much love xx"
Susanne Jackson also commented, "Awh wow… congratulations @rosanna_davison & @wesquirke 😍😍😍 so so beautiful xx"
The biggest congratulations to Rosana, Wes and their family!