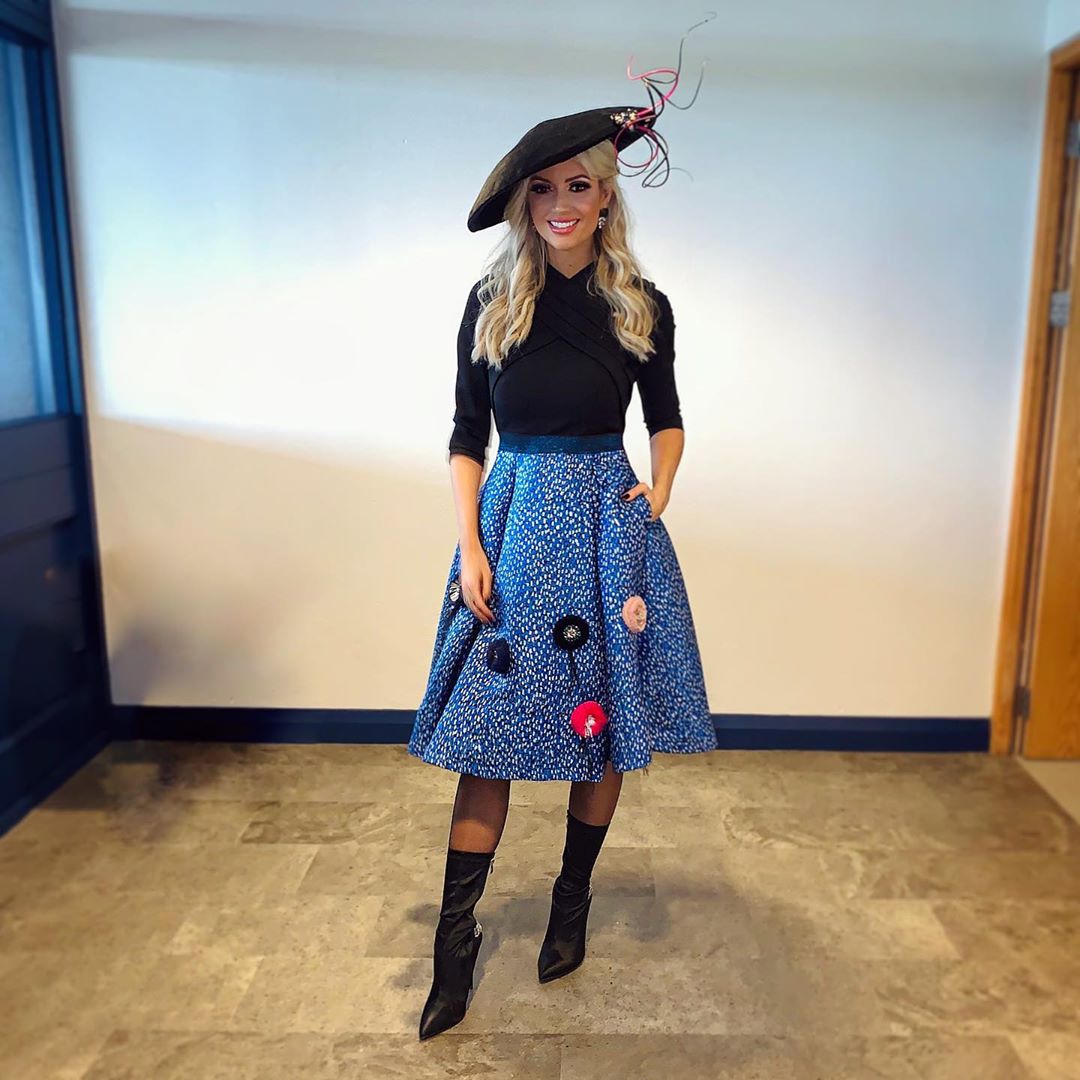 If you struggle to find a guna for an occasion that's a little bit unusual but doesn't cost the earth, we'd suggest having a look at Joanna Hyne's designs. Known for her bold and quirky prints, often combined with interesting textures, you're bound to find something that makes you stand out from the crowd.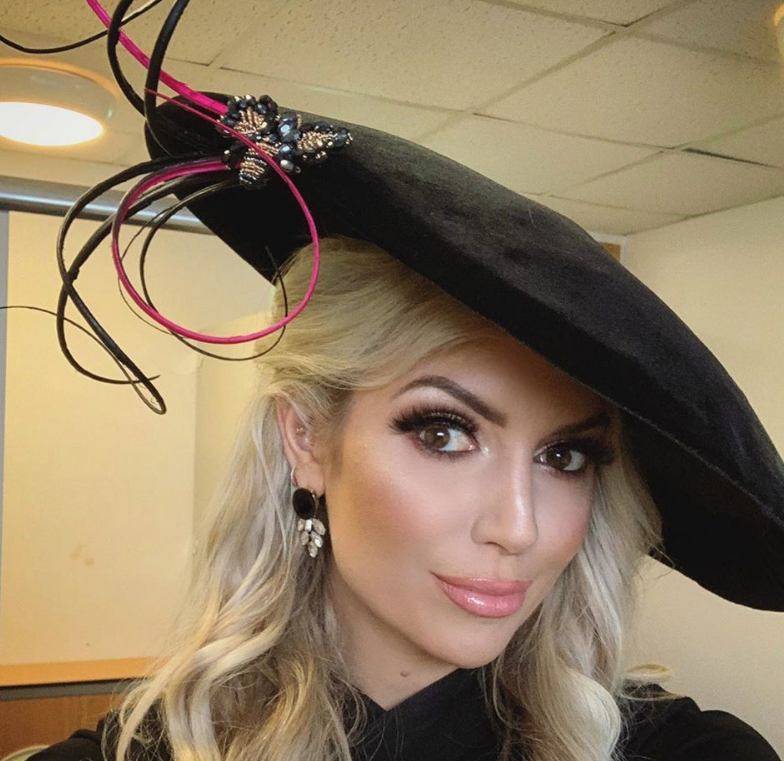 We are slightly obsessed with this one we spotted on Rosanna Davison. As a judge this year for Winter Ladies Day with Naas Racecourse, the theme was winter glam and we think Rosanna nailed it. She looks dressed up, classy and also comfortable, and it's rare to get all three in one look.
The dress, which is part of Joanne Hyne's ongoing collection with Dunnes Stores was the perfect choice for a winter day out. The top half is a black jersey stretch that crosses over with 3/4 length sleeves. The bottom, a bright blue jacquard printed skirt is eye-catching with quirky flower details and a slight shimmer, plus it has pockets!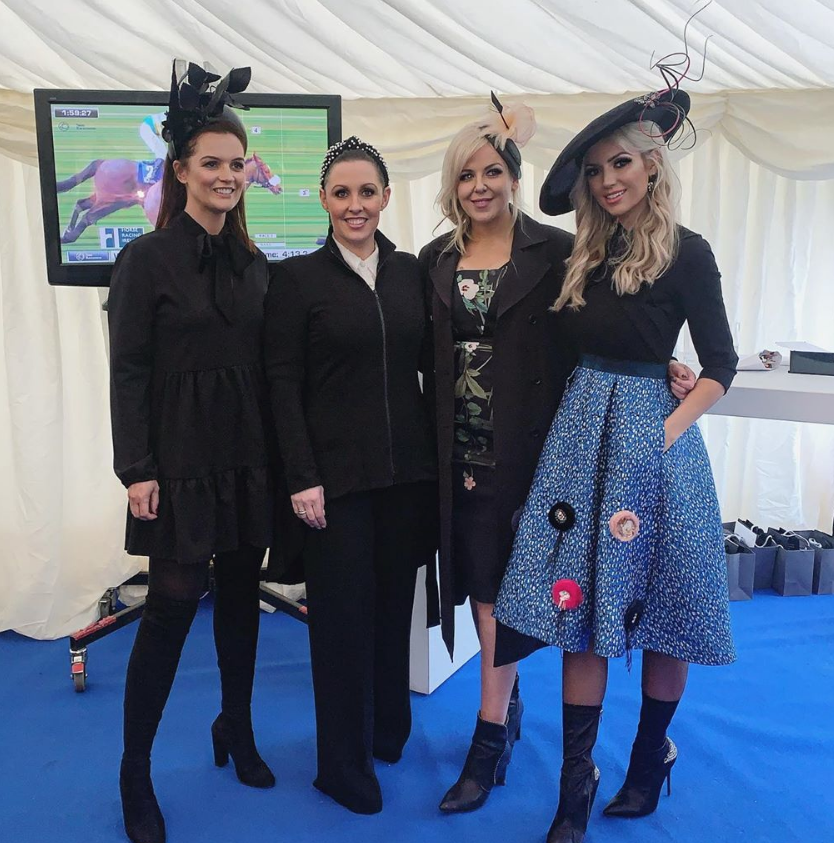 Aa another aspect of the day was about supporting Irish design it was great to see Rosanna choose both the dress and the hat from Irish designers; "Everyone really embraced the winter glam theme with a focus on #rewear your wardrobe & supporting Irish design & #womeninbusiness".
To top it all off the dress is available in Dunnes Stores and is €200. It's limited edition so if it catches your eye for a Spring wedding we'd be snapping it up pretty quick.