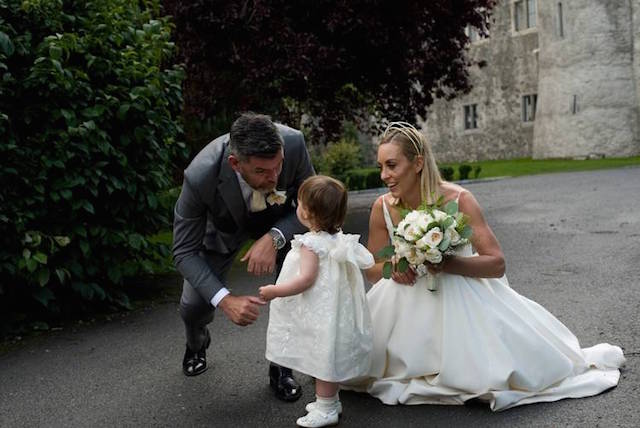 Kathryn Thomas has opened up about her fairytale wedding, revealing it was the best weekend of her life.
The RTE star married her long-term love Padraig McLoughlin during a private humanist ceremony in Kilkea Castle, Co Kildare, on Sunday afternoon.
The happy couple, who have a one-year-old daughter named Ellie, were joined by 200 of their closest friends and family for the joyous occasion, and the newlyweds couldn't be happier with how it all went.
Reminiscing on their big day, Kathryn said, "Just back in the real world after the best weekend of my life.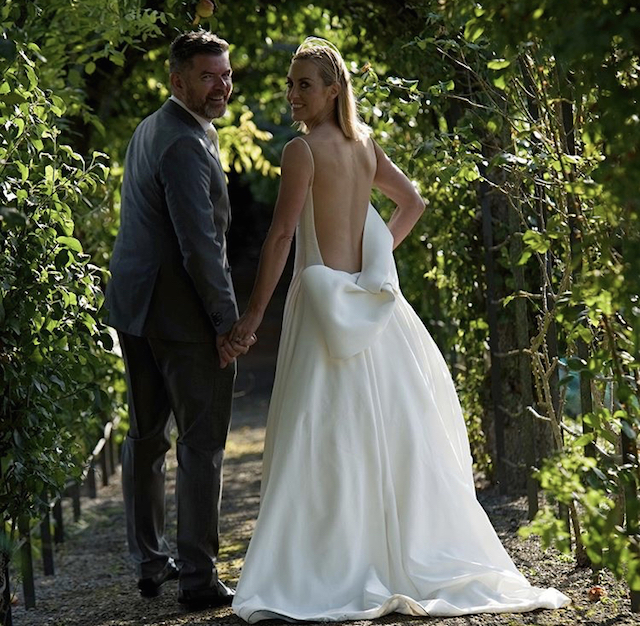 "I put my phone away and was surrounded by all our friends and family who we love to the ends of the earth.
"I kid you not, we laughed and danced non stop for three days. Now, I need to catch up on 36 hours of sleep. Over and out."
Earlier in the week, Sile Seoige, who was just one of the celebrity guests in attendance, gushed over the wedding.
Taking to social media, she said, "The most amazing day. So full of love and laughter and great craic.
"I cried tears of joy. Lots of them. And roared laughing too. It was an honour to see such gorgeous people celebrate their life together in such a beautifully personal way.
"The dance floor was packed the second the music kicked off, and remained that way all night – it says it all."
Similarly, Thalia Heffernan wrote, "It was so special. A lot of love in that room. The most perfect day with the loveliest group of people."
Keep an eye out for the upcoming issue of VIP, where we'll have all the behind the scenes action from their big day, plus the exclusive first interview with the married couple.