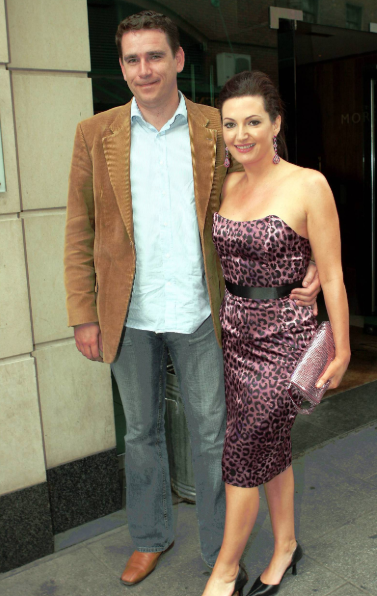 Maura Derrane has spoken out about making her long distance relationship with husband John Deasy work.
The RTE presenter, who has been married to her husband for over 14 years, is based in Cork with her five-year-old son Cal, while John splits his time between Dublin and the US.
Maura, who presents Today with Maura & Daithi alongside Daithi O Se, has revealed how the pair make it work, admitting they treasure the moments they get to spend together.
"At Christmas time, we wanted to be at home with Cal because there is so much to-ing and fro-ing, you just want to chill out and not have to worry about anything really. Just be," she told RSVP magazine.
"Sometimes being is the most important thing to do. Sometimes you have to just do nothing. I love getting up in the morning and not having any plans.
Sometimes I don't have want to go anywhere, I just want to catch up on the house work, walk up to town or go to the park with Cal."
John, who is the current US Envoy and TD, spent the festive season in the south with his wife and son, as he prepares for another busy political year.
"We are two people who both have high profile, high pressure, high everything jobs. But we have been like this throughout our relationship," Maura said.
"It was different when it was only about the two of us because then you could concentrate on yourself, and your marriage of course, but really on yourself, especially if you're career minded. Then you have a little person in your life that you have to care for and that's the end of it being about you.
"This year has been far busier and it has fallen to me without a shadow of a doubt because I'm the person in the country. Juggling is difficult sometimes but I have a good childminder and I don't know any different.
"I suppose you just have to delegate it, that's the only way you can get around it. We just get used to it and keep going."