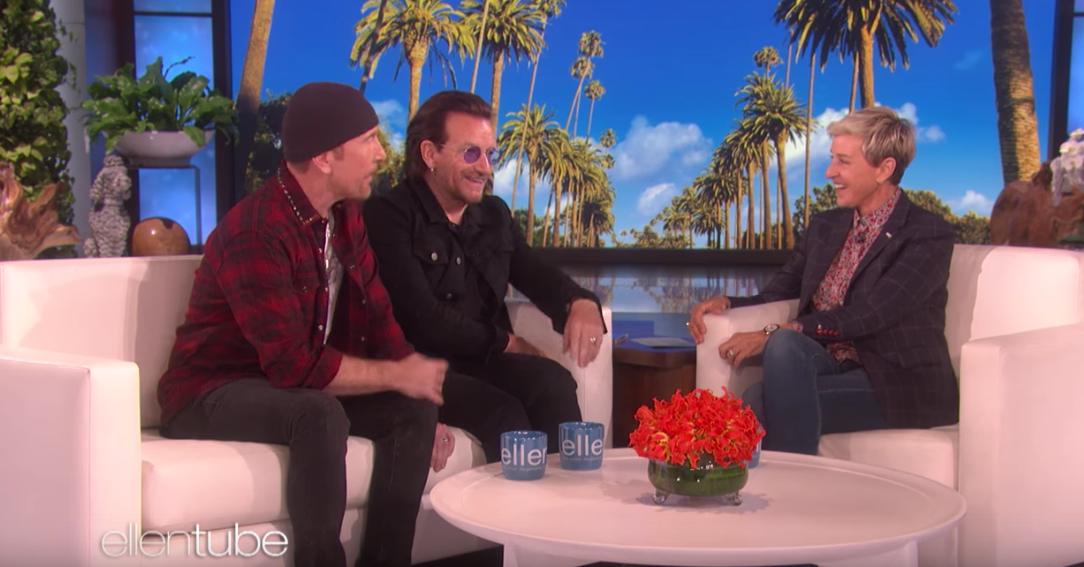 Ellen DeGeneres rarely struggles to get guests on her show.
The fun effervescent chat show host seems like a joy to be around, and celebs will often admit that appearing on Ellen is on their bucket list.
One group of guests she had failed to secure was U2, until now.
"I've always wanted to have U2 on the show, they are one of my favourite bands of all time," she explained.
"They've never been here in 15 seasons! I don't know why, probably because Bono is always like fighting poverty and promoting world peace and never taking off his sunglasses… but that ends today!"
Bono and The Edge appear on the show tomorrow to chat to Ellen and perform Vertigo.
Check out the clip here: