Storm and Ronan Keating welcomed a set of four puppies earlier this month after their pug Aussie gave birth.
The couple has now revealed that one of the puppies isn't quite as strong as his siblings and needs extra care.
Little Paddy was born with a cleft pallet which means he can't feed from his mother.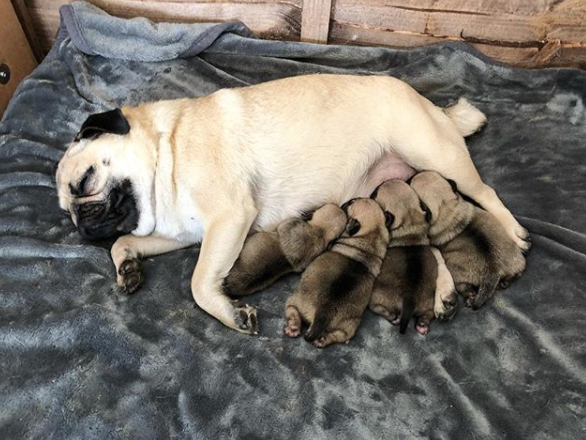 The couple has now resorted to feed him every hour via a tube to 'keep him alive'.
Storm shared a photo of herself holding the pup, who is only a few week's old.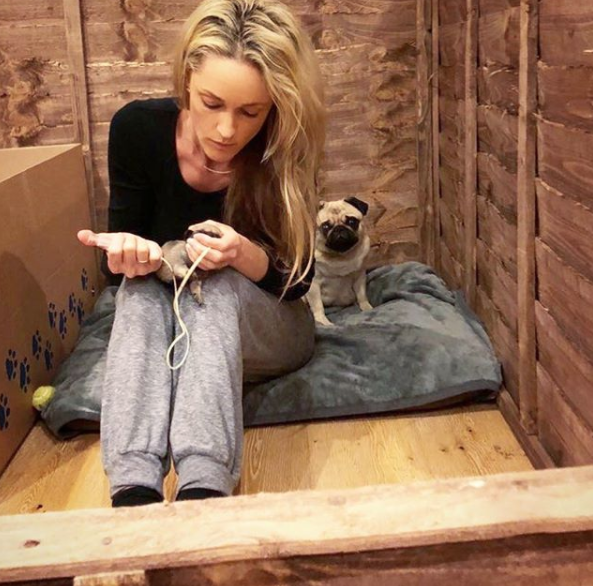 "Tube feeding little Paddy," she said, adding a number of hashtags including:  #littlefighter, #keepinghimalive and #cleftpalatepuppy.
Ronan also shared an adorable video of the pup, who is visibly weaker that other puppies his age.
"This little guy blows my mind," he explained.
"Born one of four pups to #Aussiethepug with a cleft pallet. Cant feed from mum so we have to tube feed him every hour. He is half the size of his siblings two weeks in. But his eyes were open first and he is already trying to get on his feet."
Let's hope the adorable Paddy makes a full recovery.