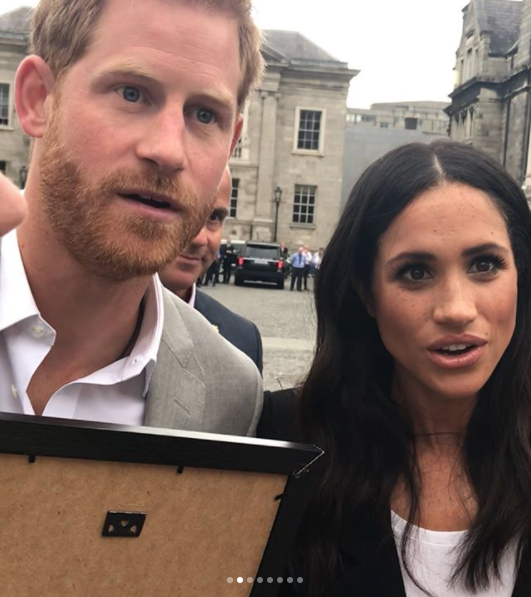 Prince Harry and Meghan Markle embarked on a two-day official visit to Ireland this week.
The royal couple visited various locations including Trinity College, EPIC Irish Emigration Museum, Croke Park and Dog Patch Labs.
They also enjoyed a garden party at the British Embassy where our favourite Irish celebs got to meet them.
Meghan and Harry greeted and chatted to lots of eager fans, as well as receiving various gifts.
The former actress received many gifts including bouquets of flowers.
But the couple were stunned when they received a sketch of their engagement shoot from a 19-year-old student.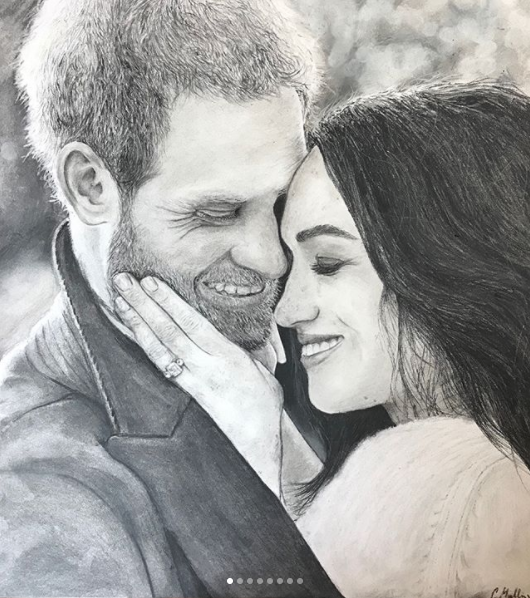 "That's very very good, did you draw that?" Harry asked her.
He added: "It that yours, are you keeping it?" to which she replied, "You can have it if you want."
"And you've given me more hair," the prince joked.
Meghan was equally shocked thanking the young girl for the picture.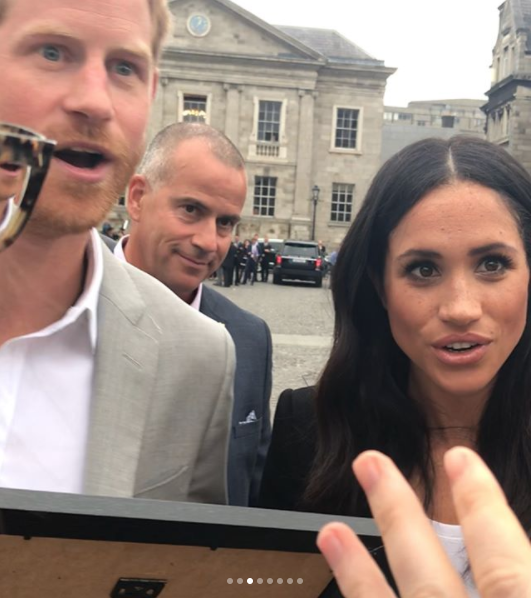 The couple then asked if they could keep it to take home, which Chloe was, of course, delighted about.
"Still not over meeting them… couldn't ask for a better compliment than Meghan saying my drawing "looked like a photo" and was "so special" Great day!" Chloe said on Instagram.
Check out the video of the sweet encounter.
Check out Chloe's artwork on Instagram.