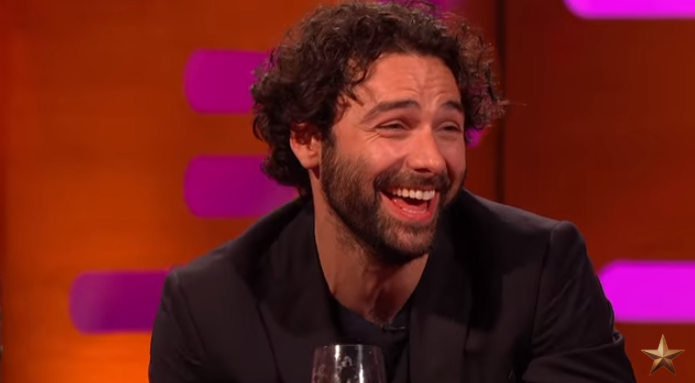 Aidan Turner appeared on The Graham Norton Show last night, talking about his hit tv show Poldark.
The Irish actor was spilling all the details on season 4 of the BBC Drama, and was met with one of the show's biggest fans who was sitting in the audience.
In the clip, audience member Angela shows off some of her impressive knit work, featuring Aidan, as well as host Graham.
The likeness of the knitted dolls leaves Aidan, as well as the rest of the audience having a great laugh!
Check out the full clip below!
Season three of Poldark left fans wanting more, with many topless scenes starring the hunky Aidan!
We can't wait to see what twists and turns the latest season throws up!