As we're slowly but surely getting ready for normal life to presume, many of us may need a boost of energy in the forms of vitamins. Particularly as many of us went from a hectic everyday life to spending the majority of time indoors, it may take some time to get used to busier days again. This is exactly where vitamin supplements come in.
Vitamins are essential in your everyday diet, contributing to the health of bones, boosting the immune system, skin health and many more benefits.
If you're looking for an innovative range of premium supplements, each containing the purest of ingredients ethically sourced (and all in sustainable packaging), then One Nutrition products are for you.
One Nutrition is a 20-year-old company based in Rathnew, County Wicklow and has recently relaunched its pared-back natural sustainable range in 2020, with plant-based, natural and nutritional products with no nasty or unnecessary additives.
Not sure where to start with vitamins? Turn to the most popular products in the One Nutrition range, Revive & Go Immunity and D3- Max.
Revive & Go Immunity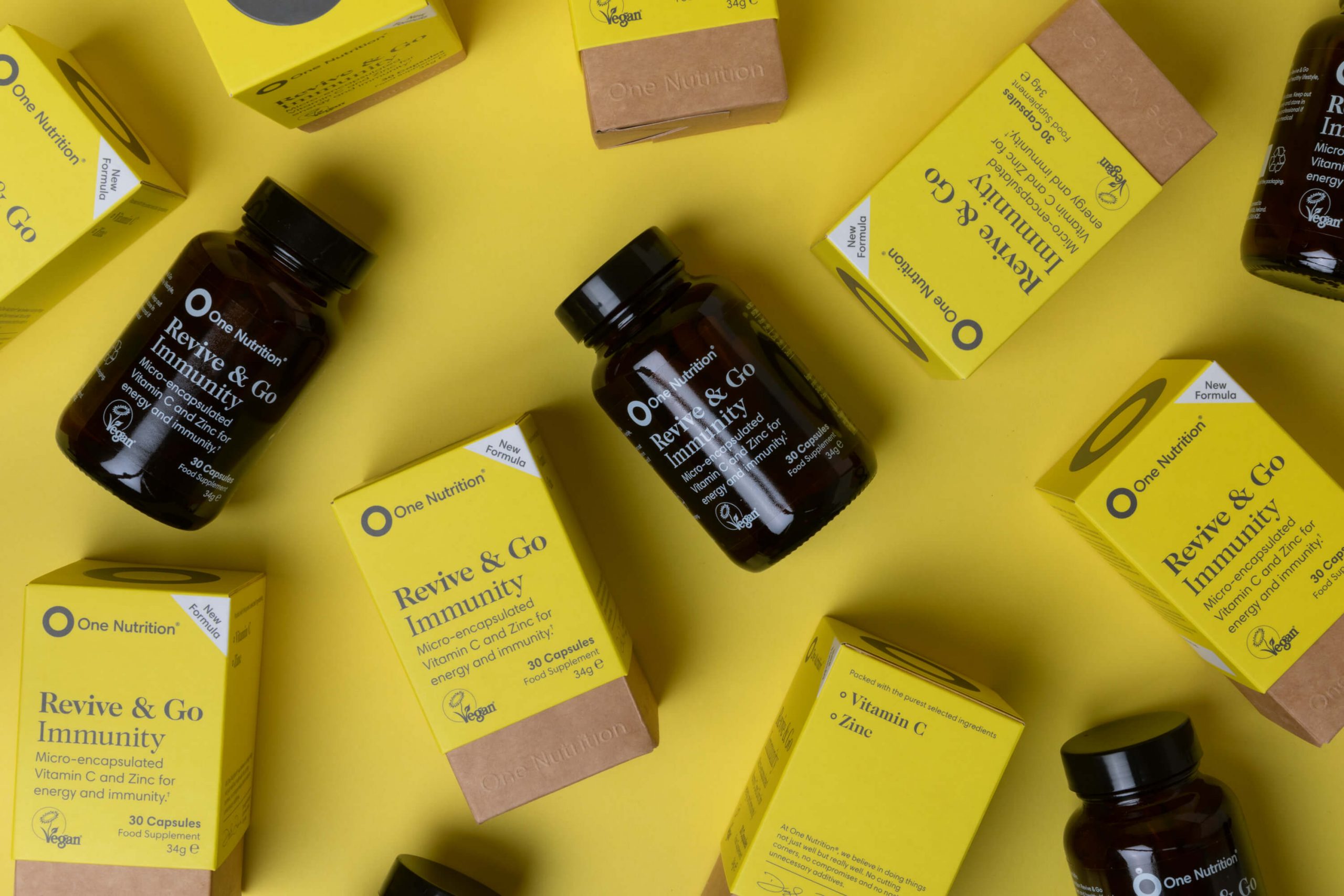 For a boost of energy and to help your immune system, Revive & Go Immunity is for you. a super concentrated Vitamin C and Zinc capsule for energy and immunity.
This one a day capsule is gentle on the stomach and contains microencapsulated vitamin C which contributes to normal energy-yielding metabolism. It also contains Zinc to contribute to the normal function of the immune system. Check it out here.
D3-Max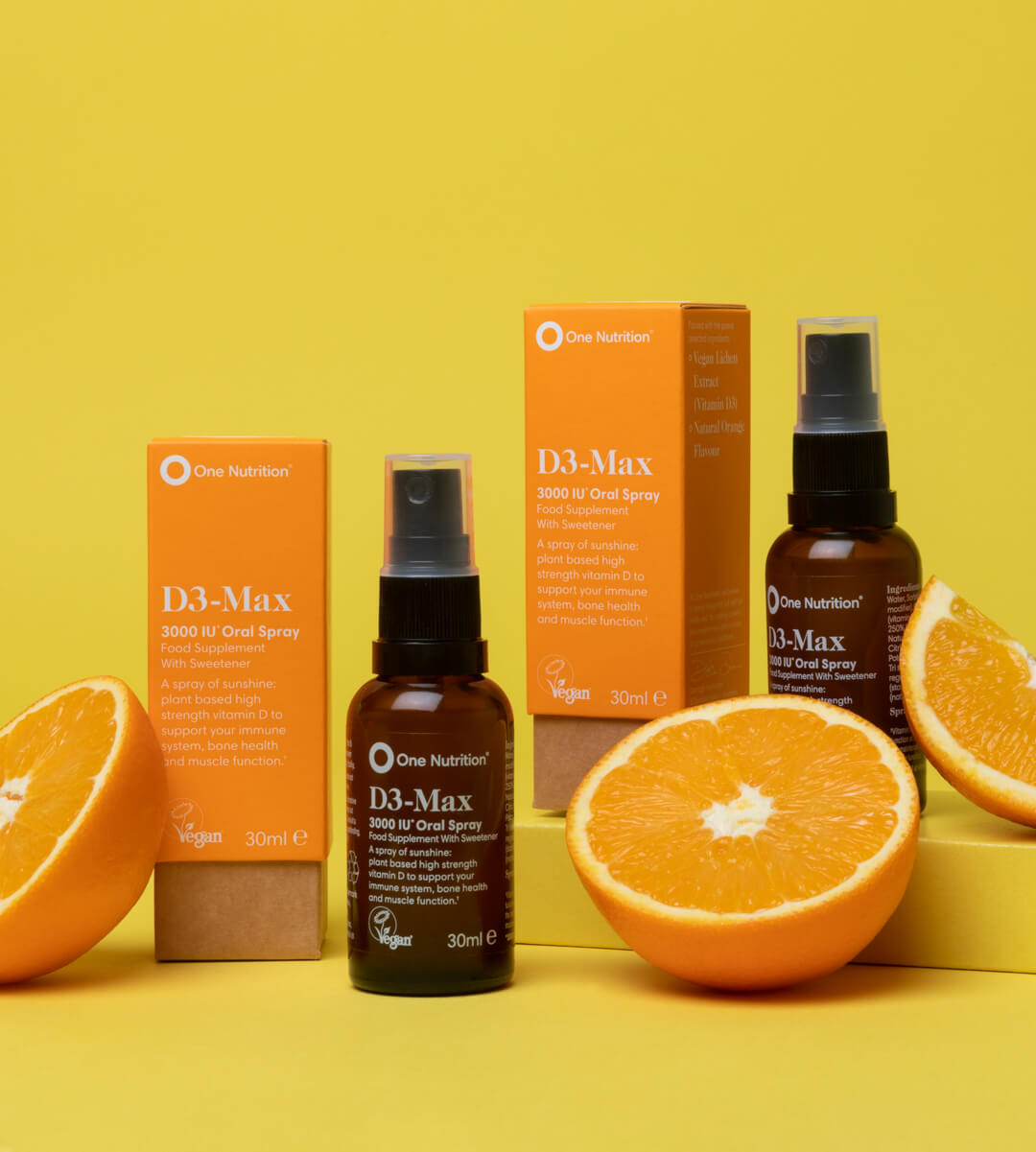 With the lack of sunshine year-round in Ireland, ensuring your get your daily intake of Vitamin D is always important. Look no further than D3-Max for your daily spray of sunshine.
This vegan-friendly Vitamin D Spray has a natural orange flavour and allows for easy dose regulation with each spray, contributing to the normal function of the immune system. Plus, it's suitable from the age of 4 up to 94. Check it out here.