View this post on Instagram
Vogue Williams has shared the first glimpse of her second wedding with Spencer Matthews.
The happy couple first walked down the aisle in June 2018 during an incredibly private ceremony on his family's estate in Scotland, when Vogue was heavily pregnant.
At the time, there was only a handful of guests in attendance, so the pair wanted to mark the occasion and celebrate again on a much larger scale.
Earlier this month, Vogue and Spencer were joined by their nearest and dearest for the beautiful ceremony, which according to Hello Magazine, was officiated by fellow reality star, Jamie Laing.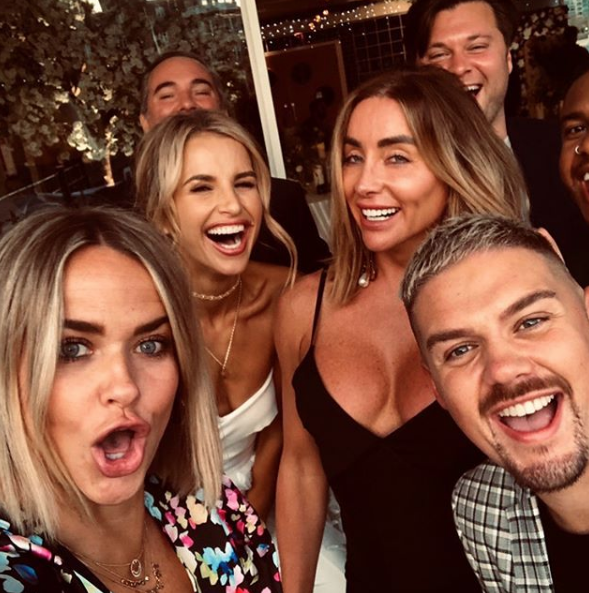 For the big day, Vogue stole the show in an incredibly unique number.
The Dubliner wore a fitted white jumpsuit with sweetheart neckline, and delicate lace skirt on top.
As the party got underway later in the evening, Vogue took off the skirt, so she could dance the night away with ease.
Their ceremony is set to air on the second series of their reality show when it returns to E4 this autumn.