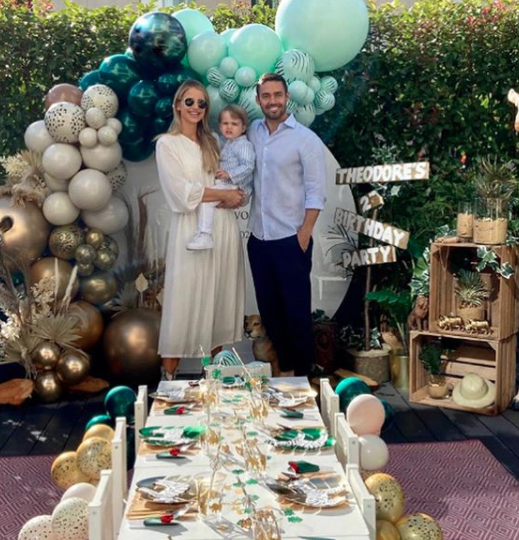 Vogue Williams has shared some snaps from her little boy Theodore's birthday party. The tot turned two yesterday, and the family pulled out all the stops to celebrate.
The Dublin native and her husband, Spencer Matthews, hosted a small party with friends and family in their London home.
Vogue shared lots of gorgeous pictures of the day which included an epic balloon arch, gorgeous jungle themed place settings as well as lots of animals dotted around including a giraffe and a zebra!
Posting to Instagram she said; "I can't believe Theodore is 2! What a brilliant morning party (I'm thinking morning parties are the way forward in life!) Two years with my T have flown by, he's such a happy, funny, thoughtful little boy."
"It was so lovely to have a little gathering of Ts pals around to celebrate. Thank you to the amazing @fizzpopevents for creating such an amazing party and making it stress free for me, you are fantastic!"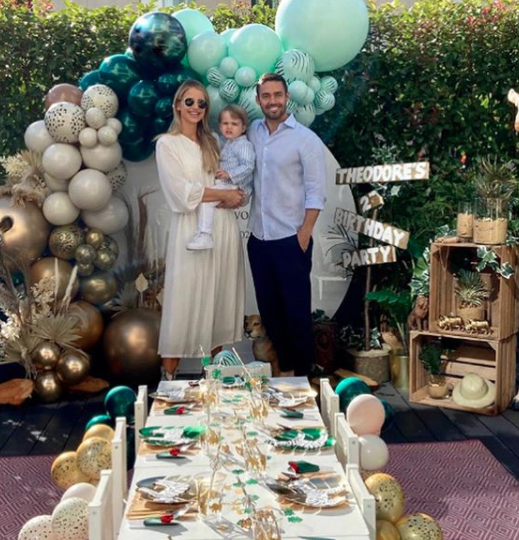 Little Theodore, is now a big brother as Vogue and Spencer welcomed baby number two earlier this summer, Gigi Margaux.
Speaking about the gorgeous name they've chose, Gigi, Vogue said; "I just love it. I wish I was called it myself."
"We decided on it ages ago and as soon as we saw her, we knew it suited her. She is so perfect. I am obsessed with her."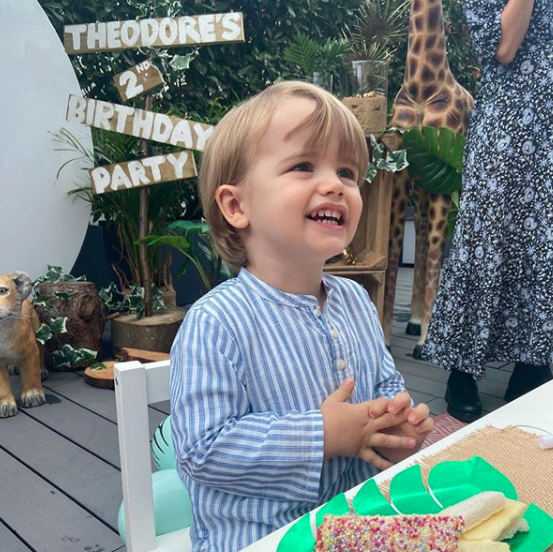 Spencer also recently revealed that he and Vogue want a large family; "it's great and having a new addition to the family, Vogue and I hope to have a large family."
It looks like there could be many more birthday parties to come!