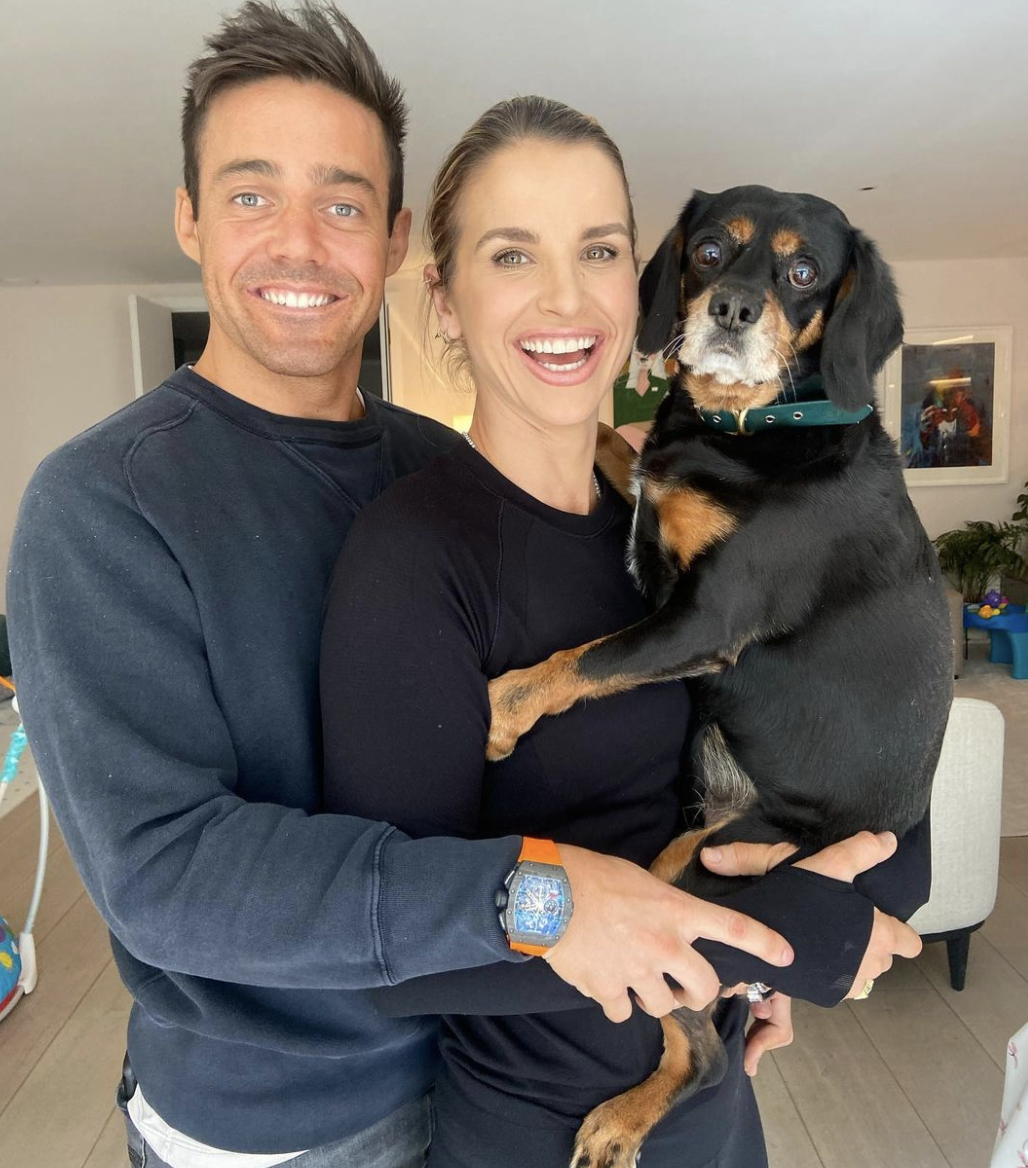 Back in 2015, Vogue Williams took part in Bear Grylls: Mission Survive, but on a recent episode of her podcast with husband Spencer Matthews, Vogue opened up about her time on the show, revealing a very specific reason why she's now afraid of bees.
Revealing that she was with British athlete Kelly Holmes when she was stung 17 times while "mid wee", Vogue said, "Do you remember that time when I got stung by 17 African bees at one time?"
Spencer responded, saying "You can't possibly know it was 17." To which Vogue then explained the entire situation.
"Well, I can because there were marks all over me. I was doing a wee. I literally got caught with my trousers down. Me and Kelly Holmes, thank god it was only a wee.
View this post on Instagram

"So we went up this little alley, not an alley it was in a jungle, we went up this jungle path and I was looking at this thing and I was like, 'What is that thing?' And I started doing my wee."
Vogue continued, "Anyway mid wee all these bees started coming out and attacking us and we had to run back out onto the road in front of us with our trousers round our ankles. We got such a fright.
"17 bee stings I don't like bees after that."
It's safe to say that after 17 bee stings, most people might be a little wary of bees too!