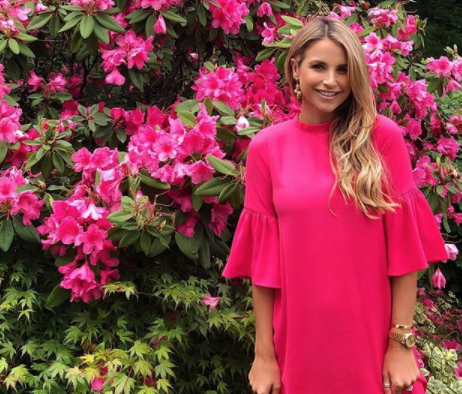 Vogue Williams has revealed that she has already chosen a godmother for her unborn baby.
The tv presenter and model is expecting her first child with fiance Spencer Mathews in September.
She took to Instagram today to pay tribute to her sister, with whom she's always been very close.
And in the tribute, she revealed the exciting honour she's giving Amber when the baby arrives.
"Happiest of birthdays to my sister Amber, I'm surprised she still talks to me after all of the dodgy shoots I've gotten her involved in!," she joked.
"She is my very best friend, sister, godmother to our baby and one of the best people in the world.
"Mad as anything, always getting herself in trouble and the one person that EVERYONE loves! Have the best night and make sure you get "Amber" drunk!"
Though the baby boy is not due for another four months, Spencer and Vogue have been preparing for the arrival for months now.
They spoke about how they are decorating the nursery back in April, and recently revealed the name they plan on giving their first child.