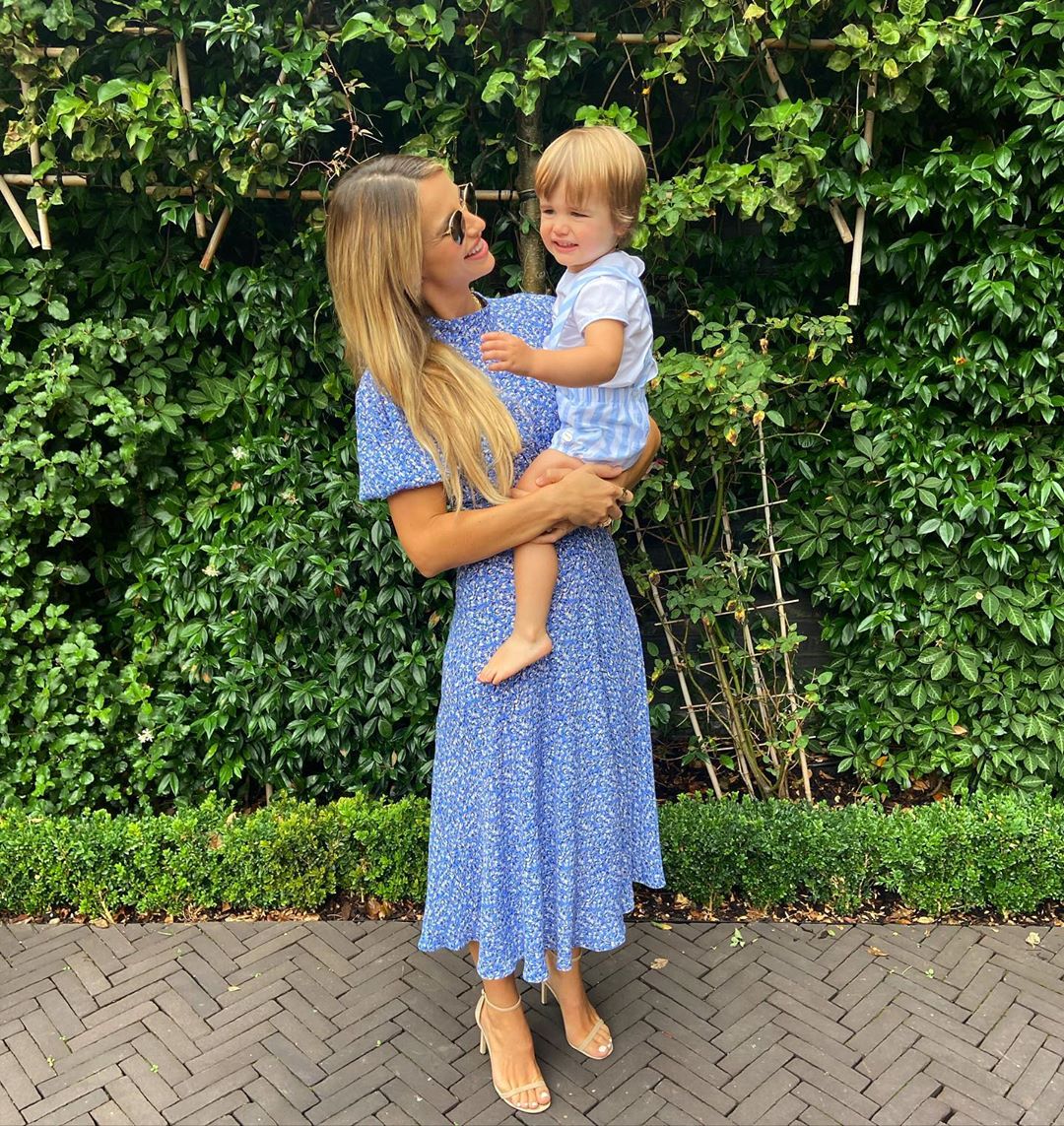 Unfortunately, in the times we live in, people frequently have to face negative comments on social media. For new mothers it is particularly bad as they are often barraged with comments and messages on how they should be doing something.
When it comes to babies and children, everyone and anyone seems to have a strong opinion on what's best.
Vogue Williams has come under fire this week for her choice to return to work. Sharing on her Instagram stories that she has had lots of comments about this Vogue wanted to "nip this in the bud."
For context, Vogue is a weekend DJ at Heart Radio, where she has slot on a Saturday morning.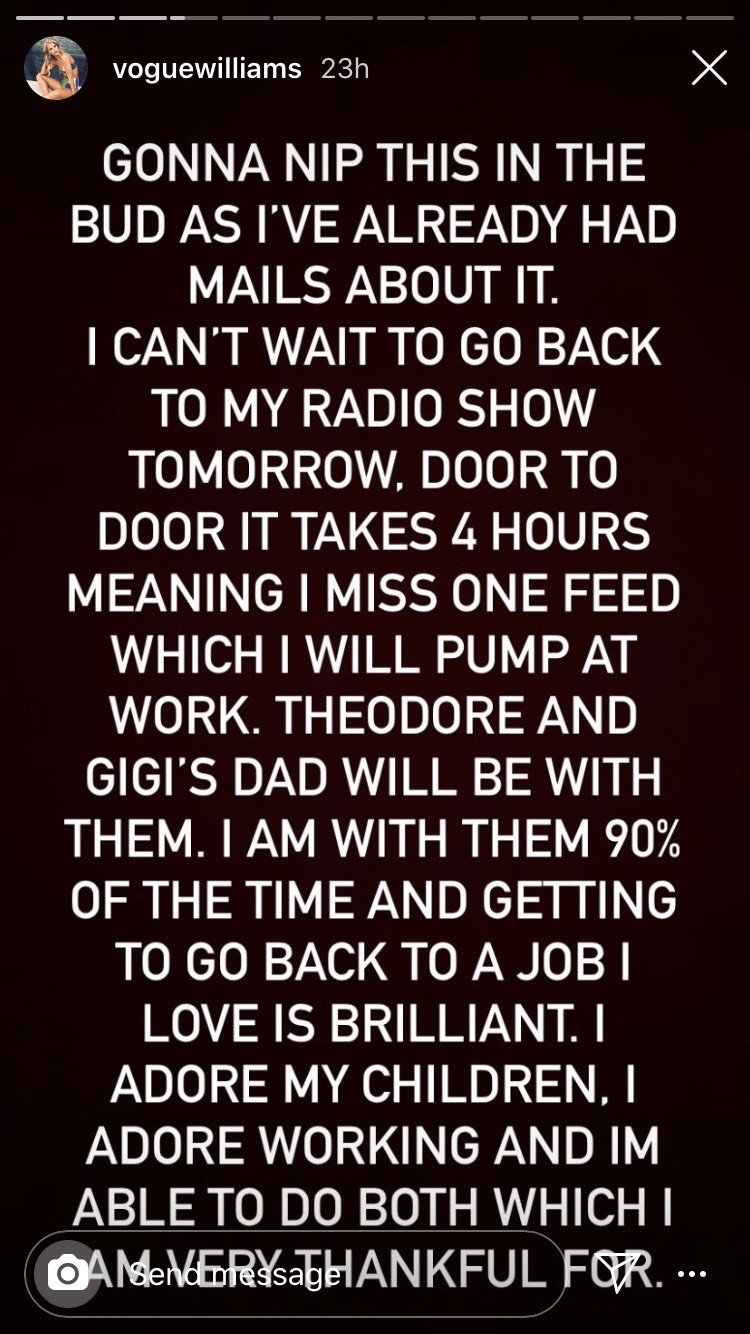 Vogue shared a full statement on her stories; "I can't wait to go back to my radio show tomorrow, door to door, it takes four hours, meaning I miss one feed, which I will pump at work."
"Theodore and GiGi's Dad will be with them. I am with them 90% of the time, and getting to go back to a job I love is brilliant. I adore my children. I adore working, and I'm able to do both which I'm very thankful for."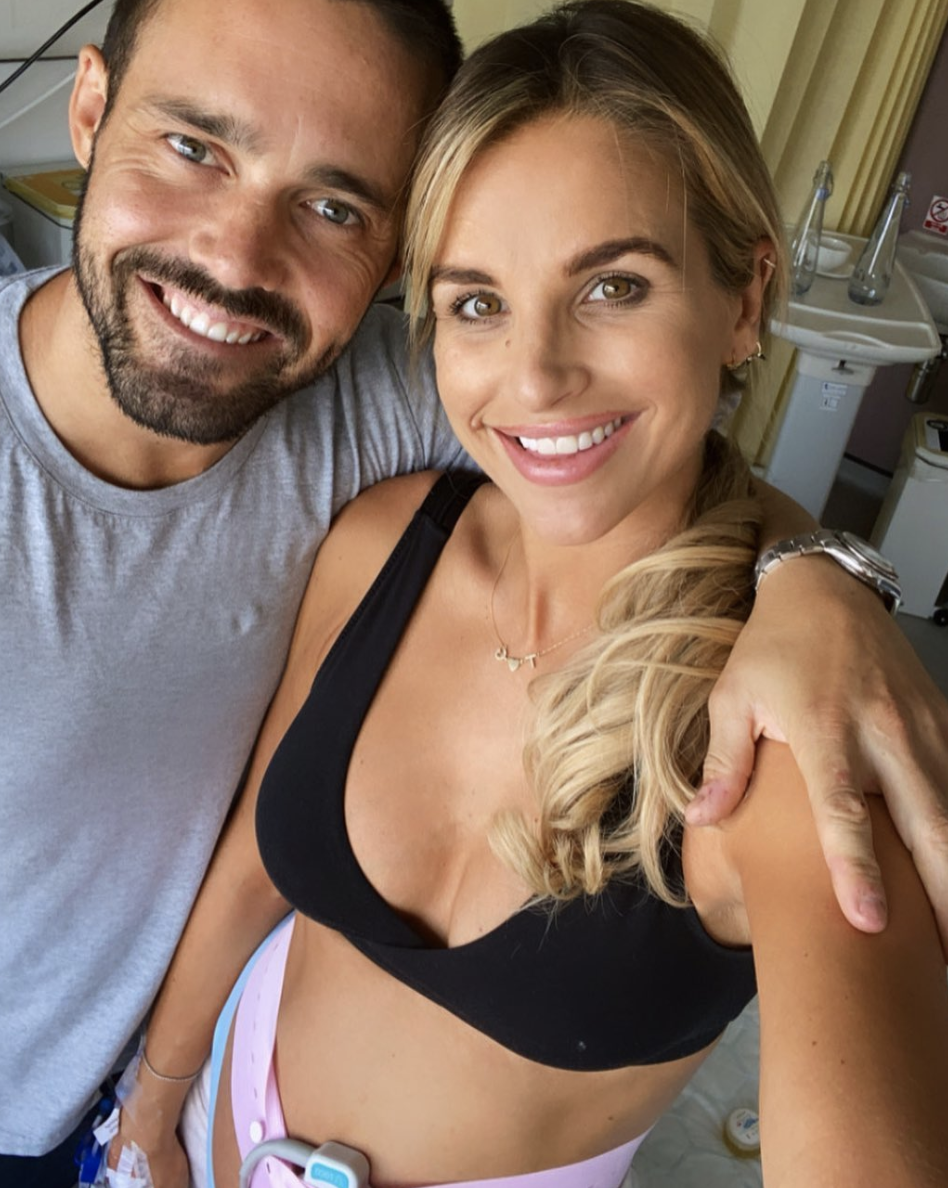 The couple welcomed their second child into the world last month and recently shared some pictures of their new bundle of joy with a Hello Magazine Exclusive.
The pair announced the exciting news last week and have now shared the name of their beautiful baby girl; "Here she is! Gigi Margaux Matthews."
It seems in this day and age mothers are under constantly scrutiny, and we think its fantastic Vogue has the support network that allows her to go back to work doing what she loves!