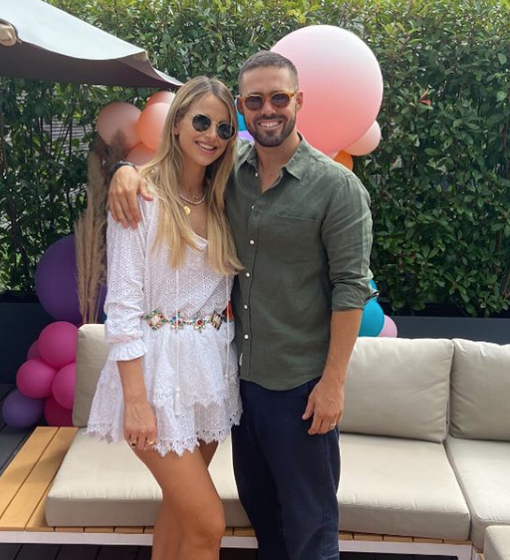 Taking some time off from parenting duties, Vogue Williams let her hair down as she enjoyed a romantic date with husband Spencer Matthews.
The happy couple, who are already parents to little Theodore, welcomed their daughter Gigi Margaux on July 22nd, and Spencer revealed the birth was "a wonderful moment that I'll treasure."
After a hectic few weeks settling into life as a family of four, Vogue and Spencer enjoyed some alone time together, as they went out for lunch.
Looking gorgeous as ever in a yellow shirt dress with matching heels, Vogue said, "All dressed up for my date with Spen.
"I have been home a lot which is amazing to be able to do. I've spent all my time with my babies, but I do look forward to a nice lunch out."
View this post on Instagram
Vogue and Spencer have been savouring every minute with their two kids and watching their relationship blossom.
Vogue previously revealed Theodore is enjoying life as a big brother, but it took some getting used to.
Speaking to Hello Magazine she said, "He's been getting a lot of presents off a lot of people. It's like Christmas in this house.
"We want him to feel special, but actually, he's been spoilt rotten. He loves his sister though, and he says 'Baba!' He loves holding her. Though he had a couple of quite jealous days at first."