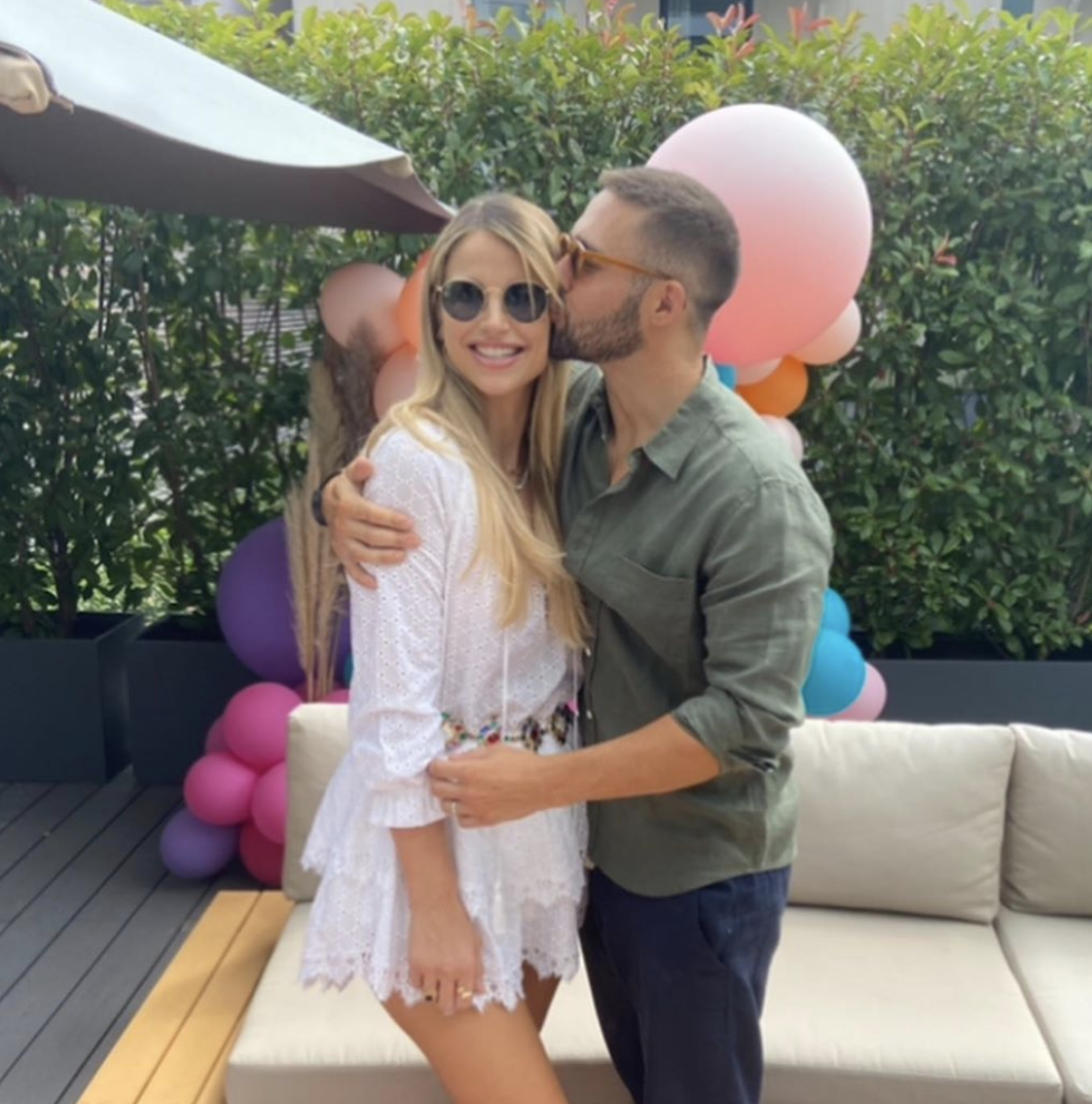 Vogue Williams and husband Spencer Matthews have had a lot to celebrate recently, with the arrival of their daughter and little sister to Theodore, Gigi. Now, the pair have released their own podcast, simply titled 'Spencer & Vogue'.
In their first episode, both Vogue and Spencer opened up about their private life and previous relationships, including Vogue's marriage to Brian McFadden.
While discussing previous relationships, Spencer joked, "I don't think we need to go into each other's exes, especially from where you're sat." While Vogue came back with "You're in a way worse position than me."
Speaking about his own love life, Spencer admitted, "before you, I'd never had a relationship before where I thought, 'Hmm I might marry this person.' Not once. Not even close."
"Well I obviously did," Vogue responded, seemingly referring to her three-year marriage to Brian McFadden. "Yeah well you were married," Spencer replied.
Spencer then continued, "Every time I go into the safe by the way I have to see your marriage certificates because like we needed them for a mortgage. And I have to look at them and I'm just like, 'What the f**k is this crap in the safe?'"
"I'm so glad I don't have to look in the safe, sometimes I forget it ever happened," Vogue replied, and Spencer responded, "Oh I'm not surprised, I would as well."
"Yeah. Let's bin that one, it makes me feel a little bit sick in my mouth," Vogue then added.
Vogue and Brian tied the knot in 2012 before they announced they would be heading their separate ways in 2015.