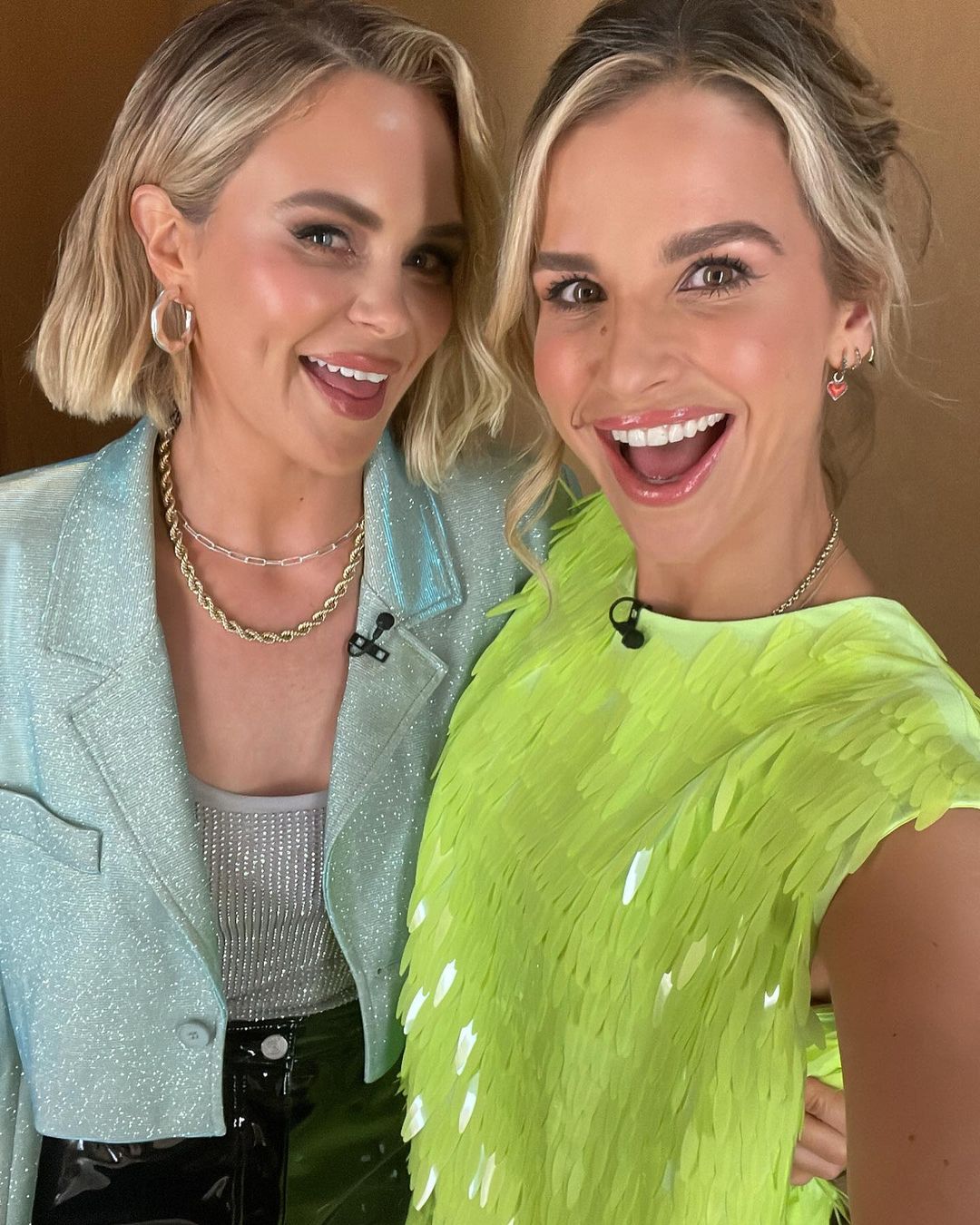 Vogue Williams and Joanne McNally have opened up about why the make such a "good duo."
The My Therapist Ghosted Me hosts stopped by The Late Late Show, chatting to host Ryan Tubridy for his second last episode.
During their visited, the podcasters addressed their seemingly mismatched friendship, with Joanne explaining how their differences compliment each other.
"I think one of the reasons we are a good duo is because we're very different. Vogue is married, she has kids while I don't. She has a house with staff while I live out of a suitcase most of the time," the comedian admitted.
Joanne also opened up about turning 40 earlier this month, admitting she wasn't worried about leaving her 30s behind.
"There was fretting in my early 30s… I think everyone has one identity crisis in their life. You've one. They called it mid-life crisis if it happens around your mid-life – but mid-life doesn't exist anymore," she began.
"I'm 40, it's the new 20 – freeze your face, freeze your eggs, get on with your life! Defrost your child at 70 if you want. Who cares? Age doesn't matter anymore."
However, the Dubliner admitted dealing with her identity in her 30s, left her with little to fear about reaching the big 4-0.
Stating: "But I've had the whole identity crisis in my early 30s… the whole 'Who am I?' 'What am I doing?'
"By the time I hit 40, I was almost like, 'Come on' – I want the next decade. Let's go!"
"I feel the happiest I've ever felt," Joanne concluded.
The pair also gave insight into their business relationship, as the girls prove you can mix business and friendship.
However, Joanne did joke about the challenges. Teasing: "It's a constant battle about who's in charge. Ultimately, all jokes aside, Vogue is very much in charge – Vogue is like Mr [Alan] Sugar. Vogue is the money woman, the businesswoman."
"Vogue is now also a full-blown comedian, which I'm thrilled about," she said sarcastically, saying to her podcast co-host, "If you get a Netflix special, I will KICK OFF!"