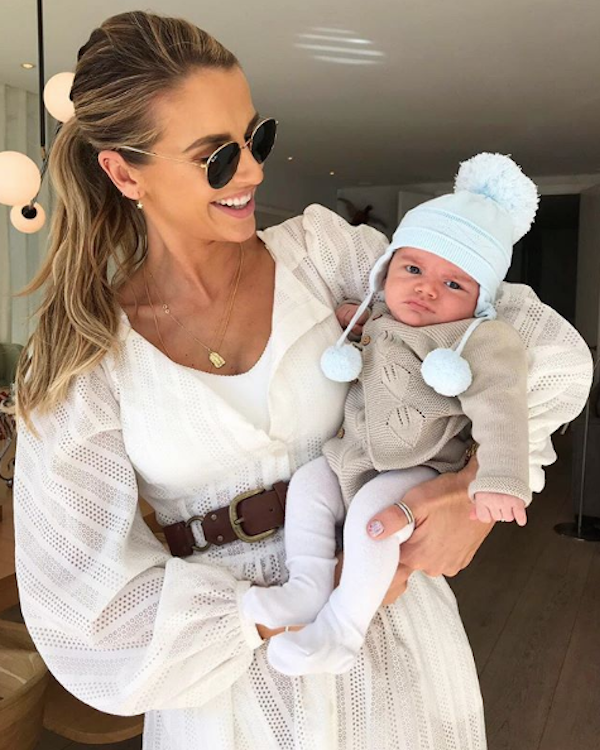 Vogue Williams and Spencer Matthews have shared their plans to have more children in the very near future.
The happy couple welcomed their first son, Theodore, to the world in September, and are already thinking about giving him a little brother or sister.
"[We want] lots of little Theodores," Spencer told Hello Magazine.
"We'll name them all Theodore – Theodore one to four. I'm actually trying to convince Vogue that we should start trying again at the end of the year, though."
Vogue revealed their lives have been turned upside-down since little Theo arrived – but for the better.
Speaking about how much parenthood has changed both herself and her hubby, Vogue said, "Our priorities are so different. He's the best thing that ever happened to us.
"Seeing Spencer as a dad is incredible and he makes me able to be the mother that I am. I think that in the run up to being a dad he had already changed dramatically.
"It's all really about family now for both of us, and especially Spencer."