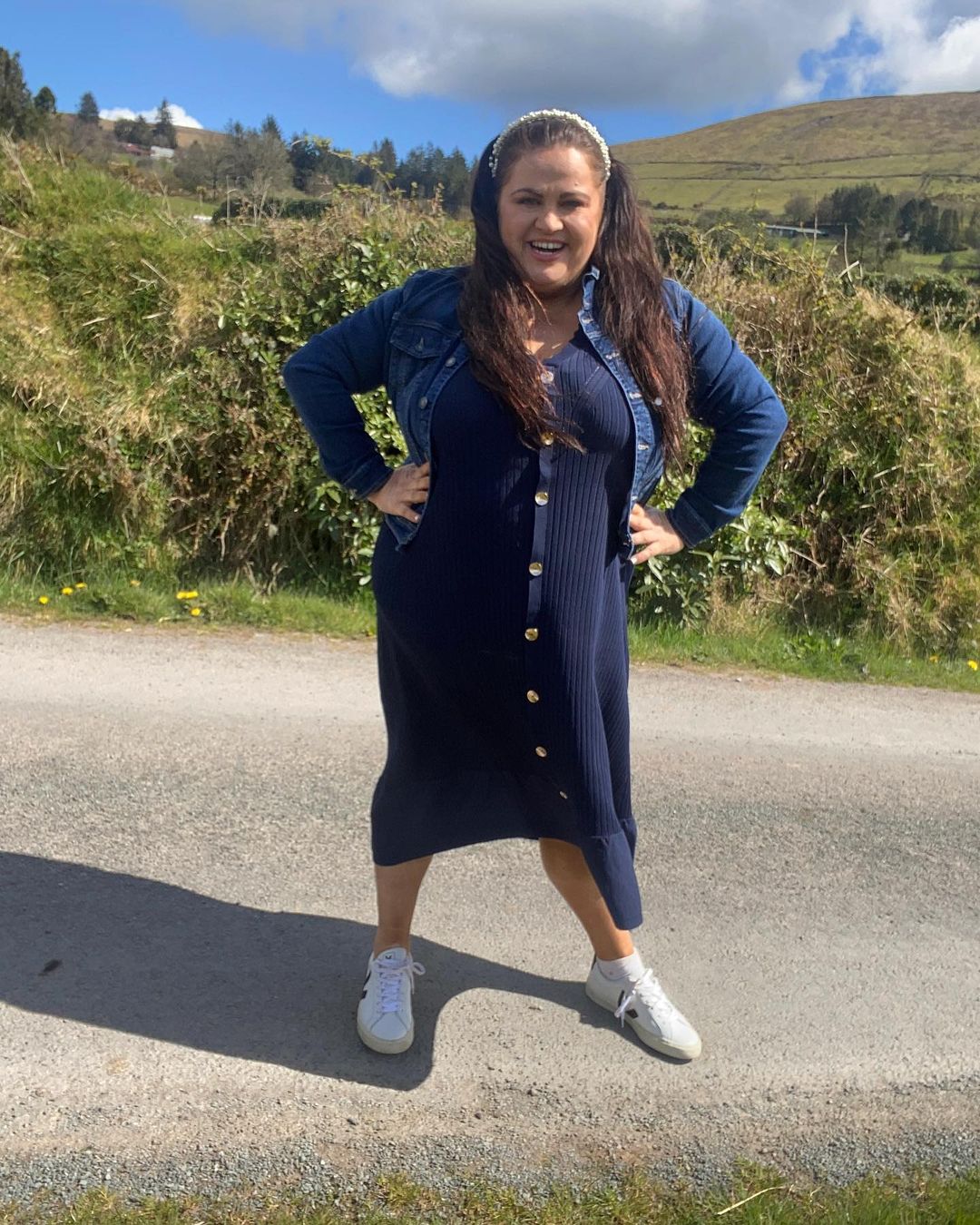 Recently we got the chance to speak to the inspirational Trisha Lewis, just as she releases her second book, Trisha's 21-Day Reset. The Limerick native set up her Instagram page back in 2018 to document her weight loss journey and has become incredibly popular due to her realistic goals, positive mindset, delicious recipes and honesty with her followers.
Now, with over 200k followers on Instagram her 'beat the bulge' motto has become far more than just a catchy tagline to motivate her, instead it's developed into Trisha inspiring her followers to choose themselves everyday, and realise that they can change the way they think about themselves and their lives.
With us now slowly emerging from lockdown after over a year, many of us will be looking and feeling very different than we did pre-pandemic. Trisha has shared before that at times she found it hard and she also gained at some points over the past twelve months.
So, we got her expert tips and advice on how to be kind yourself and enter the rest of 2021 feeling positive and motivated for the months ahead.
Trisha, tell us about your new book!
I decided that I would do a book that would be for the reader, so that they could use it as a tool in the resetting of their journey or to keep them on track with their weight loss journey to have the four main pillars that I always focus on.
I always find that it can sometimes be very monotonous, and you think 'oh god I have to do this now for a year' and what happens then after a year? So this is a reset plan, it's every three weeks to reflect back on the four pillars, the four things that I think really make you feel good, which is your water, your exercise your sleep and your nutrition, and you build from there.
This is something that I want to be dog eared and well used, so to keep going back and going 'right I'm after going off track a little bit, how do I start?' because sometimes it's so daunting, so you just write down the four things and think, how can I improve on it? It's more for consistency not perfection!
It's packed full of recipes, and I decided that I would do calorie and macro counting and with my background as a chef, people want to lose weight but they don't want to lose flavour. It's doable for everybody!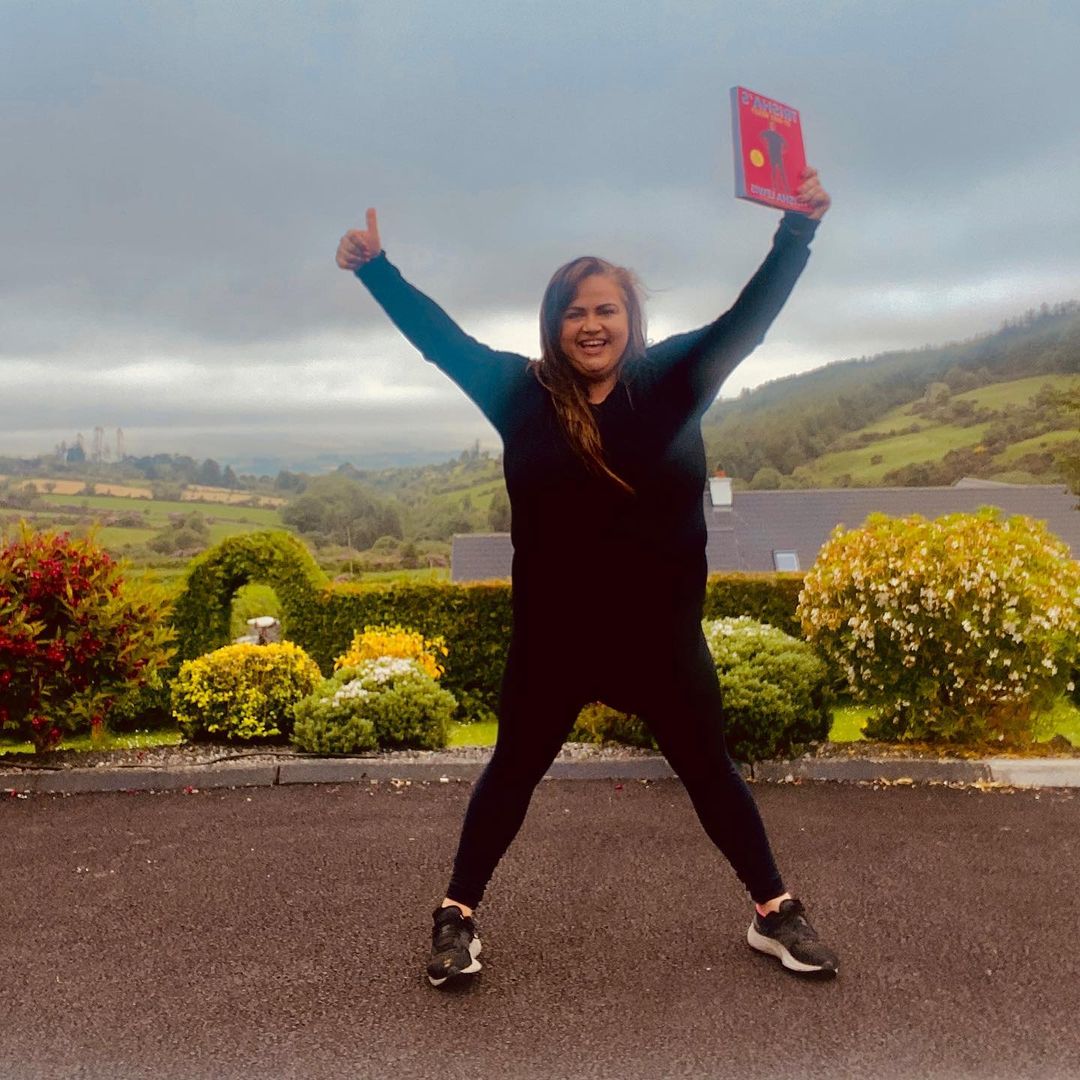 You're always so positive online, even if you're having a bad day, what's your advice for someone else feeling this?
It's all about trying to stop yourself from hitting self-sabotage, derailing, it's and saying, 'right, this happened, I'll just reset!' I don't beat myself up, I don't get angry, or have guilt or shame, I just reset.
Coming out of lockdown, many people's goals got pushed back or, as you said-  derailed, what motivated you to get back on track when it was difficult?
By knowing how good I'm meant to feel.  In my scenario I find I found I had to choose my suffering, so I either stayed feeling crap and bloated or just 'suffer' by doing extra workouts with discipline and consistency. I think it's all about realising that it's not going to happen straightaway, but it will happen soon enough if you continue on, pushing yourself and giving yourself the best possible chance.
I think with lockdown it's a bit of a funny one because when we went into it, we struggled, then we got used to lockdown and now coming back out of it you're like 'oh god, I won't have my routine of being at home and I'll be going to a restaurant, and going for dinners!'
So I think that it's all about realising that, the next couple of weeks are going to be just as hard as going into lockdown, coming out is going to be difficult as well. A really good point is to make sure that you put yourself first at all time.
With the excitement of restaurants reopening, some people, are raring to go and others are a bit more nervous…
I suppose the double edged sword of social media, you see people doing all these things but you could be home going 'oh my god, if I do that, I could go back to square one' and people are scared and people are worried, but I think if anybody in that scenario might have a friend who can just go on a coffee date or a walk instead, and that it's not personal.
It could be somebody just simply coping. We have to take all of that into account with friendships, business arrangements, with everything that sometimes if someone just says, 'do you mind if we go for a walk instead', maybe that's somebody's way of saying I do know if I'm ready to go back into social settings.
I think just to realise that there's always a struggle with somebody, so it's just about adjusting and coping.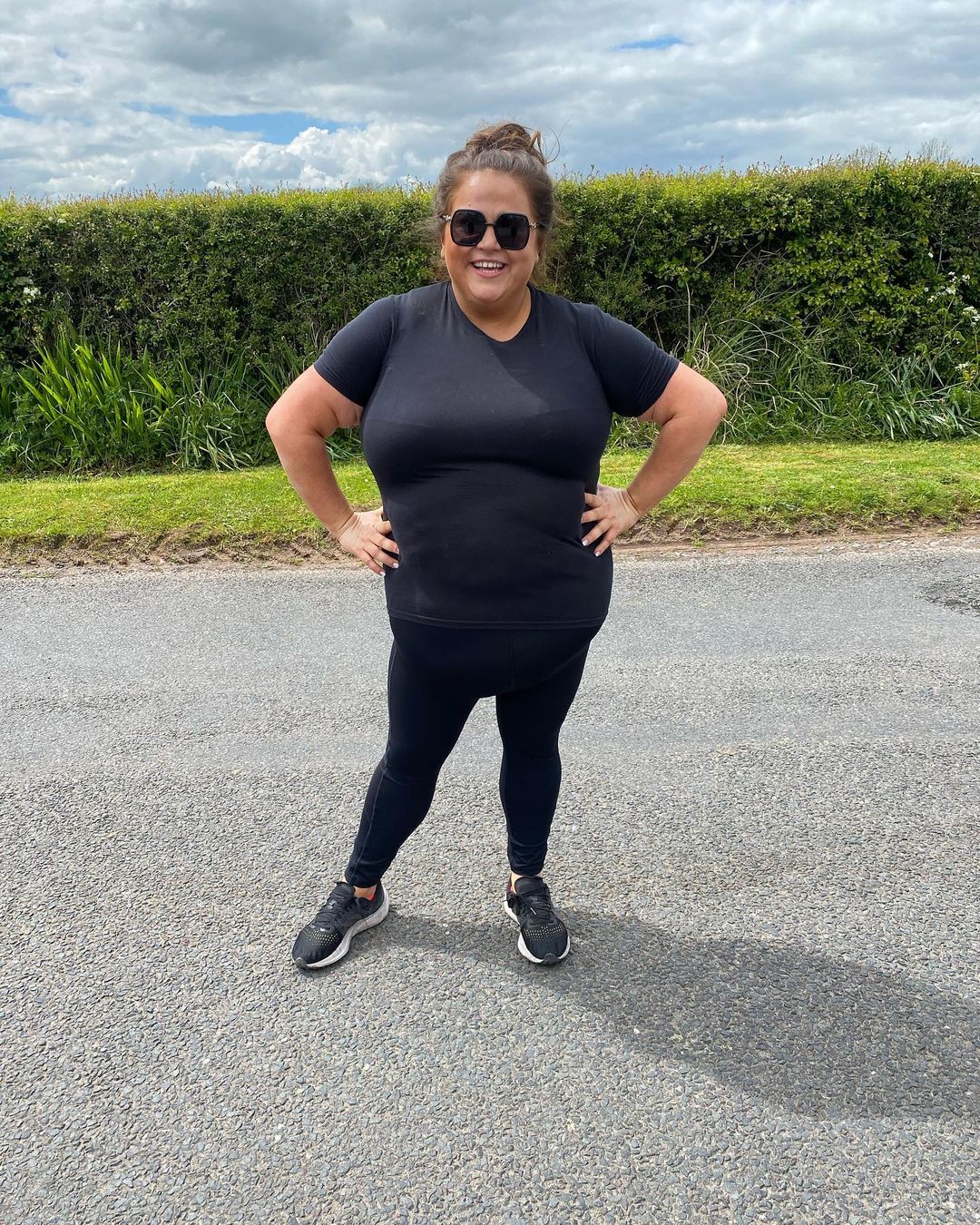 We think people need to hear that as many of us are 50% FOMO and 50%, comfortable at home, it's a tricky one!
We need to get back out there, we need to as humans but I think it's all about taking it slowly this time and realising that you have the power to do this but also keep the lovely healthy balance of that freedom we felt in lockdown.
I personally, in the second and third lockdown, felt freedom, I felt that I was my own boss and I could do things my own way and to my clock. And I think now we have meetings, the gym and it gets totally overwhelming, so the main thing I would say is give yourself a chance and set proper boundaries up this time. Set the boundaries that you might not have set up in the past, and realise that if you are a people pleaser, maybe have a look at that and stop the 'disease to please' and realise that 'no' is a full sentence. You don't have to give people a reason why you're not doing something, 'no' is enough.
What advice would you give to someone who is feeling negatively about themselves or their body image after lockdown?
My biggest advice is, you have to look at the whole picture and be like, I'm actually one of the lucky ones that survived the pandemic. A lot of people didn't make it out of the pandemic, it was really scary so if you come out with an extra stone or two stone or whatever it is, so be it.
What I would say is if you are meeting a friend and you are absolutely riddled with anxiety, and all upset, maybe send a quick text message and go 'look I feel crap and I actually want to cancel on you.' Say it, say it out loud and I can guarantee that person will be like 'will you cop on, I feel the same as well!' Just because you're in this boat, thousands of others are as well.
What would you say is the biggest thing that you've learned about yourself over lockdown?
I learned to enjoy my own company a lot more. Before I would have really, really struggled with being lonely or, not being busy, busy, busy and would keep my day's filled. I actually now quite like a chilled day, I like to switch off, before I would never watch Netflix or anything.
Also before lockdown I would have said busy was success and now I think organised is success, if you can get all your work done in two, three hours, then what's the point in doing it for eight hours?!
You have such an amazing relationship with your eight sisters, did you find you rallied around each other over the past year?
You'd miss the face to face, the random hugs and moments but I really feel like lockdown made me more present, so when I'm with them now I'm really listening. I've always loved them with all my heart but I don't take them for granted anymore and their little snippets of wisdom.
I know for a lot of people lockdown was quite negative and it was awful, but for me I feel that I realised the material things really do not matter, that it is literally your health, your family, your happiness that's important, and how you feel in your head.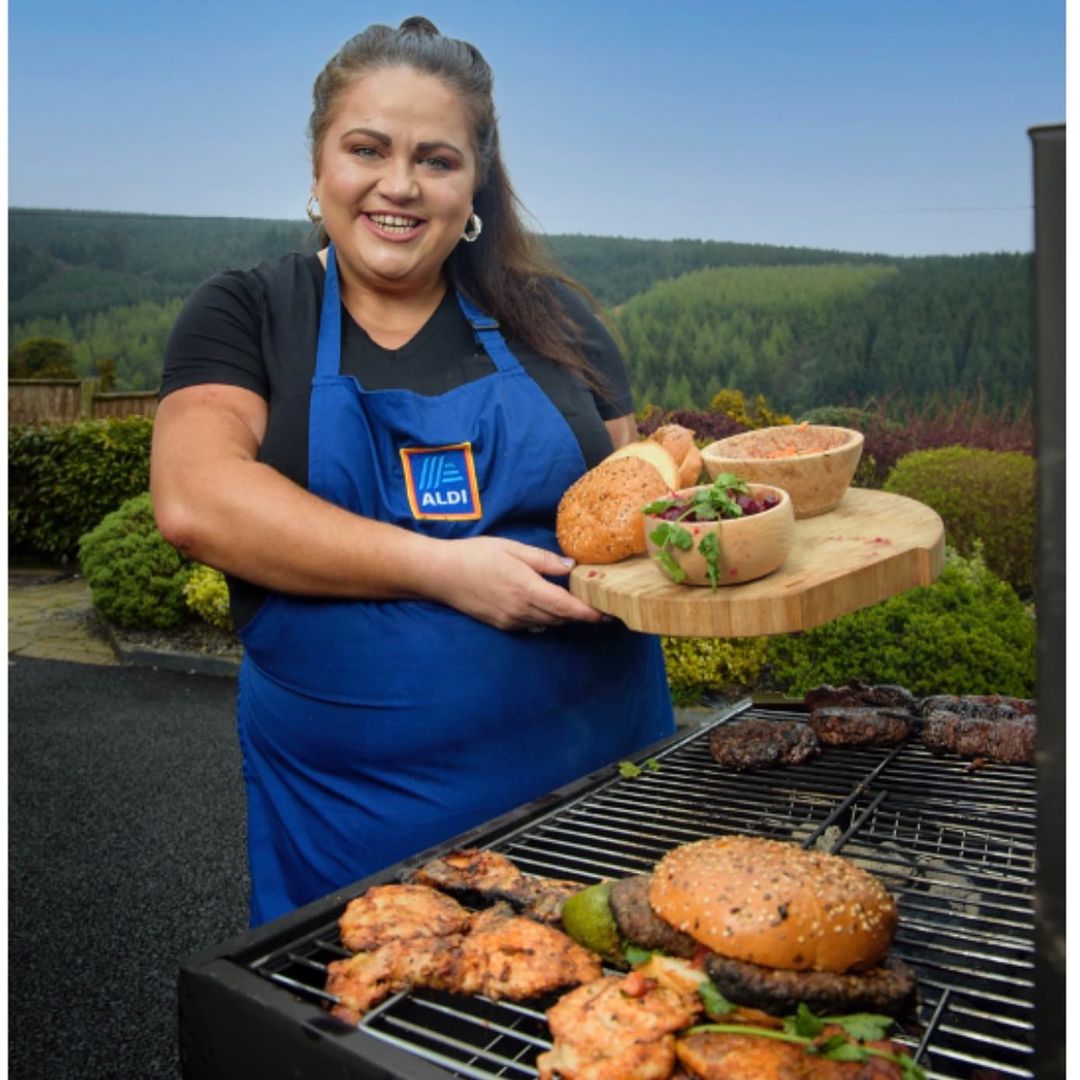 What are your plans and goals for the rest of the year?
So, my goal is to continue on chipping away at the weight and try get another couple of pounds off before the end of the year, this is a marathon not a sprint so I want it to be sustainable.
I became a brand ambassador for Aldi and I do some brand work and VHI corporate speaking, I also do cooking courses online so I teach classes of how to cook basic things. And then I have the books and… I have no idea! I find that every day I wake up I think of something new, I'm a very self motivated person career wise. I don't like letting the grass grow under my feet,  one thing I'm not afraid of anymore is failure, as failure is just feedback.
If you could give somebody who's maybe feeling just like a little bit crap coming out of lockdown, one single piece of advice, what would it be?
If it is to be, it is up to me, you have to do it yourself. I think you can have so many things in this world, fitness watches, books, etc, but at the end of the day, as your head, hits the pillow, it is up to you!