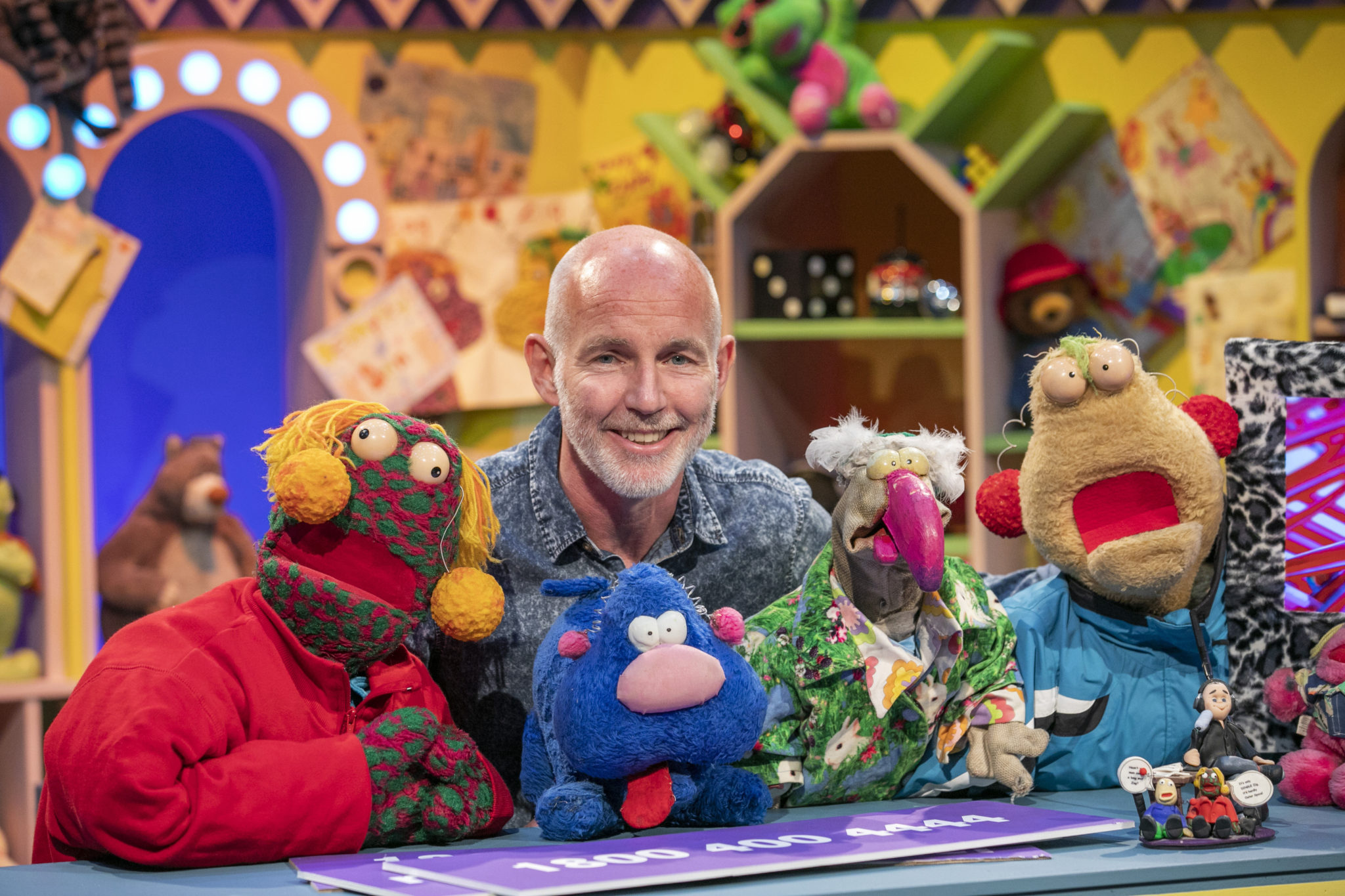 Three decades after it first appeared on our screens, The Den returned last night – much to the delight of viewers around the country.
Host Ray D'Arcy was joined by Dustin the Turkey as well as Zig and Zag for an evening of lighthearted entertainment.
Meath singer CMAT stopped by for a performance, Ronan Keating joined them via Zoom, and Dara O'Briain made an appearance too.
People of all ages tuned in to see how the first episode would go – and now, they're counting down the days until next week's show.
Taking to social media in their droves, fans were quick to share their adoration.
Me and kids laughing so much, can't remember the last time we managed to sit down and equally enjoy and laugh out loud at TV! Welcome back-#TheDen

— Unacarolan1 (@unacarolan1) November 9, 2020
#TheDen is back and all is right with the world again!

— Ciaran Carr (@ciarancarr) November 8, 2020
The Den was just pure Joy. I smiled from start to finish.

— Luke-cifer Morningstar (@ihatelukebarry) November 8, 2020
Only catching up on The Den now and this is the BEST time ever! G'wan @DoubleZCreative, @DustinOfficial & @RadioRayRTE! pic.twitter.com/iDMjWkI93U

— Liam Geraghty (@Liam_Geraghty) November 8, 2020
Such a joy to watch. Brought me right back and cheered me up. Thanks guys x #theden #zigandzag https://t.co/er78iGFChp

— Moll (@Maidykruss) November 8, 2020
Chaotic and funny. Good to have it back 👍🏻👍🏻 #TheDen

— Feargal Rooney (@FRooney88) November 8, 2020
Oh my GOD! The Den was a bloody TONIC! The ABSOLUTE CHAOS! 🤣🤣🤣#TheDen @RadioRayRTE @DoubleZCreative pic.twitter.com/40cU7LQb38

— Elaine_Parsons (@Elaine_Parsons) November 8, 2020
Absolutely loveddddd watching #TheDen tonight….the memories💖💖

— ☀Áine O Callaghan☀ (@aineoc84) November 8, 2020
A real walk down memory lane tonight watching #TheDen. Nostalgic Sunday night television

— Stiofán Ó Caiside (@hoopyste) November 8, 2020
Worth downloading @RTEplayer to see #zigandzag as chaotic and brilliant as they were in the 90s! Mind you, the turkey hasn't forgiven them for leaving him in Dublin while they got famous on The Big Breakfast! #TheDen pic.twitter.com/ti7OjsIZQi

— Pat Sissons (@pjsissons) November 8, 2020
Just caught up on #TheDen. Its pure nostalgia! Has Socky retired?!

— Pádraig McCann (@Padraig_McCann) November 9, 2020
My little son and I laughed and danced through The Den On RTE Last nite. Zig ,Zag & Dustin all as hilarious as ever. #Nostalgia #the den #dustintheturkey #zigzag https://t.co/JgzGh0vNIr

— Jillian Gleeson (@jillianmgleeson) November 9, 2020