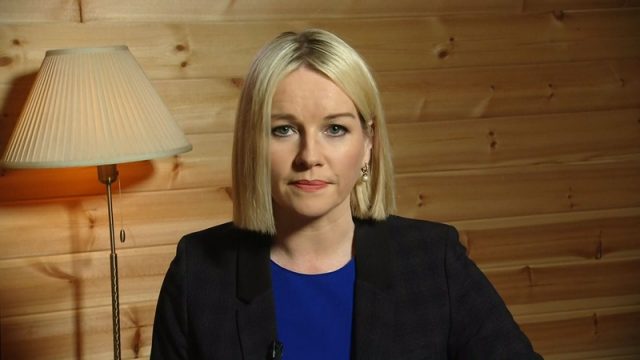 Last night's Claire Byrne show saw a special segment on COVID and the news that restrictions have been lifted. However, not all viewers were happy with the way the segment was put together.
Sharing a covid time capsule to mark the moment in history when Ireland saw almost all of its COVID 19 restrictions dropped. Explaining their rationale behind the segment they said the aim was:
"Something that will remind them of the pandemic and the times we've all been through as a country. Some of these items our guests may not like to see for a while"
Inside the capsule saw items chosen by guests which felt symbolic to the last 2 years. Things such as the €9 substantial meal were seen in the box to remember the various rules and regulations we've lived under since March 2020.
Taking to social media to express their thoughts, many said that for them, COVID was far from over, feeling uncomfortable seeing such a celebration.
Claire Byrne is doing a Covid Time Capsule. So glad it's all over now apparently (despite what the WHO said only today). That's enough RTÉ for one night. 😴

— JT (@jtfaster) January 24, 2022
Fuuucccck meee! Who else just saw the lighting on the "Covid Time Capsule" on the Claire Byrne promo?

— Philip Kelly (@Philbobaghands) January 24, 2022
More pub nonsense on #cblive this pandemic is not over by a long shot. Can RTE not stop promotion drink. Where are the doc and nurse still treating Covid cases in hospital. They would tell the real story if this pandemic is over.

— Brendan Rowland (@PunkLuke) January 24, 2022
Why are we acting as if it's all over? #cblive

— Brian O'Sullivan (@BrianDOSullivan) January 24, 2022