Una Healy has revealed that her ex husband Ben Foden hasn't said anything bad about her new song Strangers.
The song lays bare the pain that Una felt after it was alleged that her husband cheated on her.
It includes the lyrics: "Did you really care for me like you're supposed to?/Empty, every word you said to me was empty/Broken every promise that you made me/No, we can't save this."
"I haven't heard from him at all about it but he has always been supportive of my music – he hasn't said anything negative about it," Una told the Herald.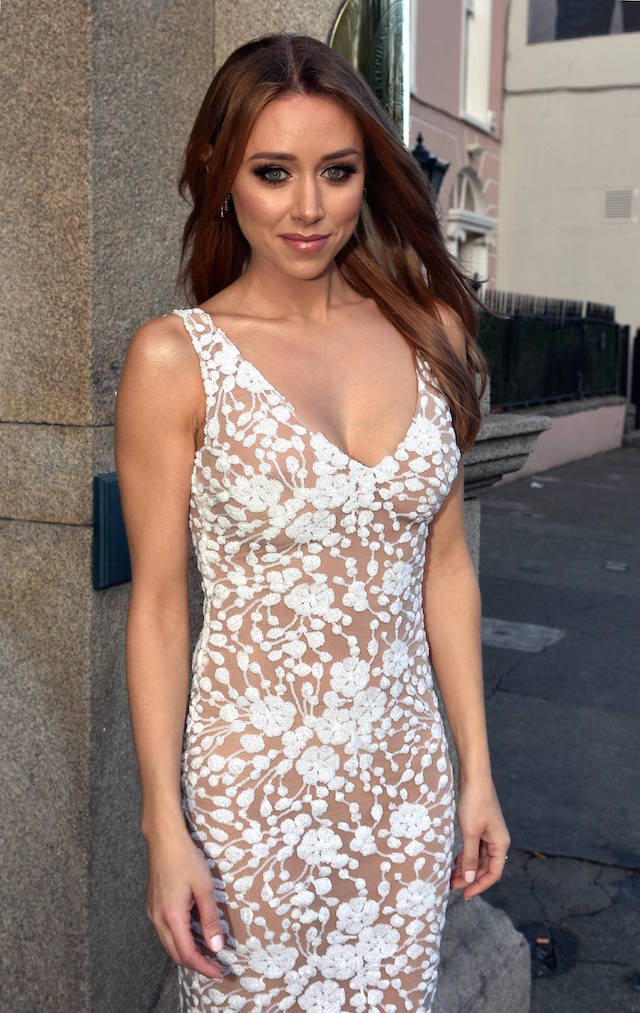 However, the singer adds that the lyrics aren't too personal and that she felt she didn't give away anything more that he had already said.
"There is nothing revealing in the song that he hasn't mentioned himself in interviews. I wasn't out to bash him, it's just the sad part of it that you are just like that stranger again after all those years together," she explained.
Una says that lots of people have gotten in touch to say that they can relate to the song.
"The song is so raw and emotional. The best thing about it is when people say it is helping them. A lot of people go through the same thing as me and I know I am dealing with it well but it is not easy, we can all help each other through it," she said.
Una was on hand at the Fairyhouse races in Dunboyne castle to judge best dressed lady, where she sported a stunning Ted Baker dress.