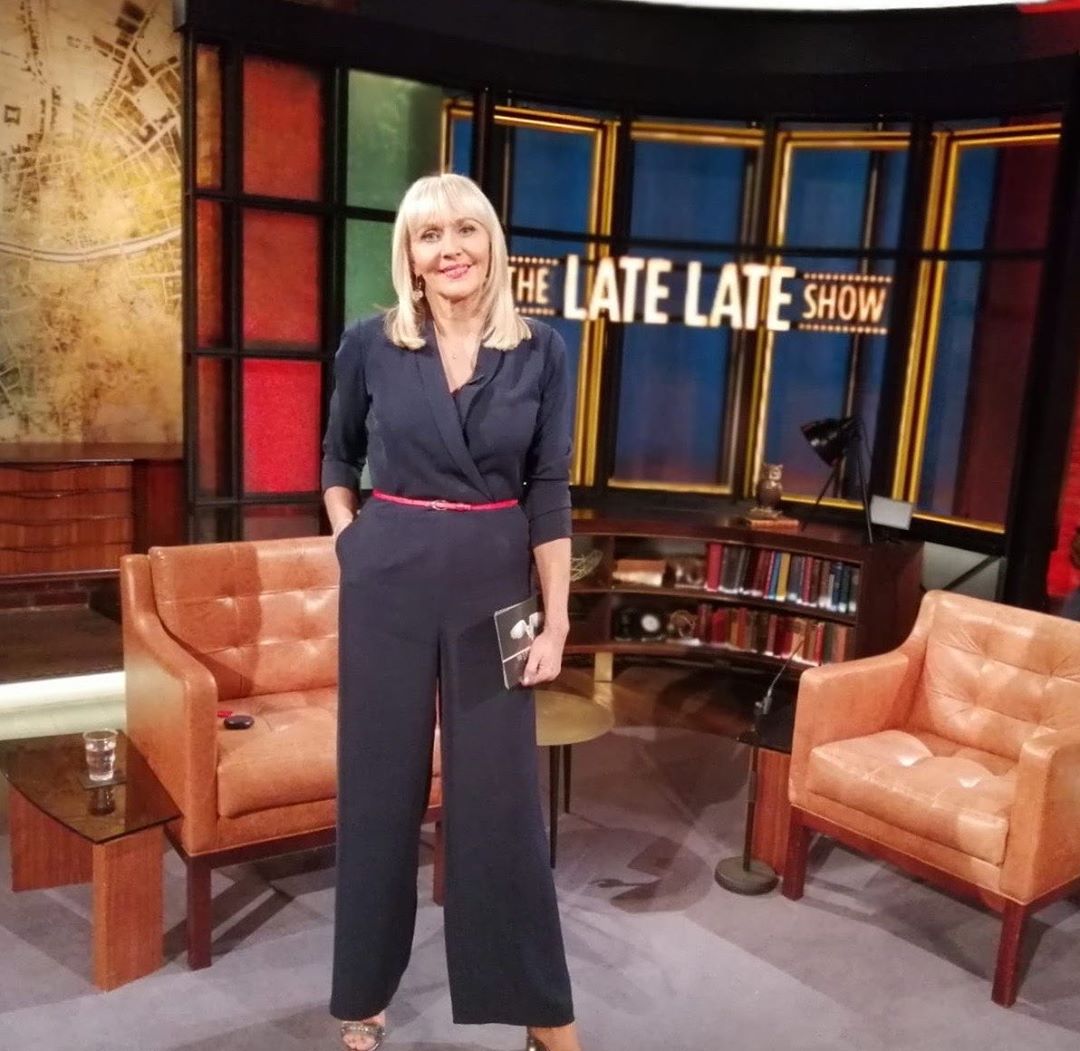 Last night Miriam O'Callaghan hosted The Late Late Show on RTE, as Ryan Tubridy has decided to self-isolate. He has been suffering with a 'persistent cough' and deemed it safer to stay at home.
The show started ten minutes later than normal as Taoiseach, Leo Varadkar addressed the nation and announced new, stricter measures to help combat the spread of Covid-19.
Miriam opened the show with an emotional few words, stating that "This is an extraordinary night."
She dedicated the show to all those working on the front line in our health service battling the pandemic, as well as referencing all those that have lost their jobs and livelihoods because of it.
She was joined by Health Minister, Simon Harris as well as live music from Hozier.
This is the first time a woman has ever presented the show, and Twitter had an overwhelmingly positive response.
To all the staff working in hospitals and to all other frontline workers thank you for all you are doing, and to all who died may you RIP. Absolutely broken hearted listening to this 😢😢 #LateLateShow https://t.co/q22FNQ0lyK

— Thomas Fitzgerald (@alfiet99) March 28, 2020
Brilliant job by @MiriamOCal tonight. Great show on a difficult night for the nation #LateLateShow

— Sarah McInerney (@SarahAMcInerney) March 27, 2020
Where were you the night the #LateLateShow was presented by a woman for the first time in its 58 year history? pic.twitter.com/vMfRwYia77

— Katie Whelan (@MiseKatie) March 27, 2020
Love that opening to the #LateLateShow Respect for our #Frontline workers!

— Des Cahill (@sportsdes) March 27, 2020
This is quite a beautiful #LateLateShow. I am tired. I am emotional. You are scared. And you are emotional. But we are all in communication. By the way, great and uplifting work from @MiriamOCal showing her chops as an extremely accomplished broadcaster. Well done 👏

— Electroboy (@PFQMUSIC) March 27, 2020
This is an extraordinary #LateLateShow and @MiriamOCal is handling it beautifully.

— Muireann O'Connell (@MuireannO_C) March 27, 2020