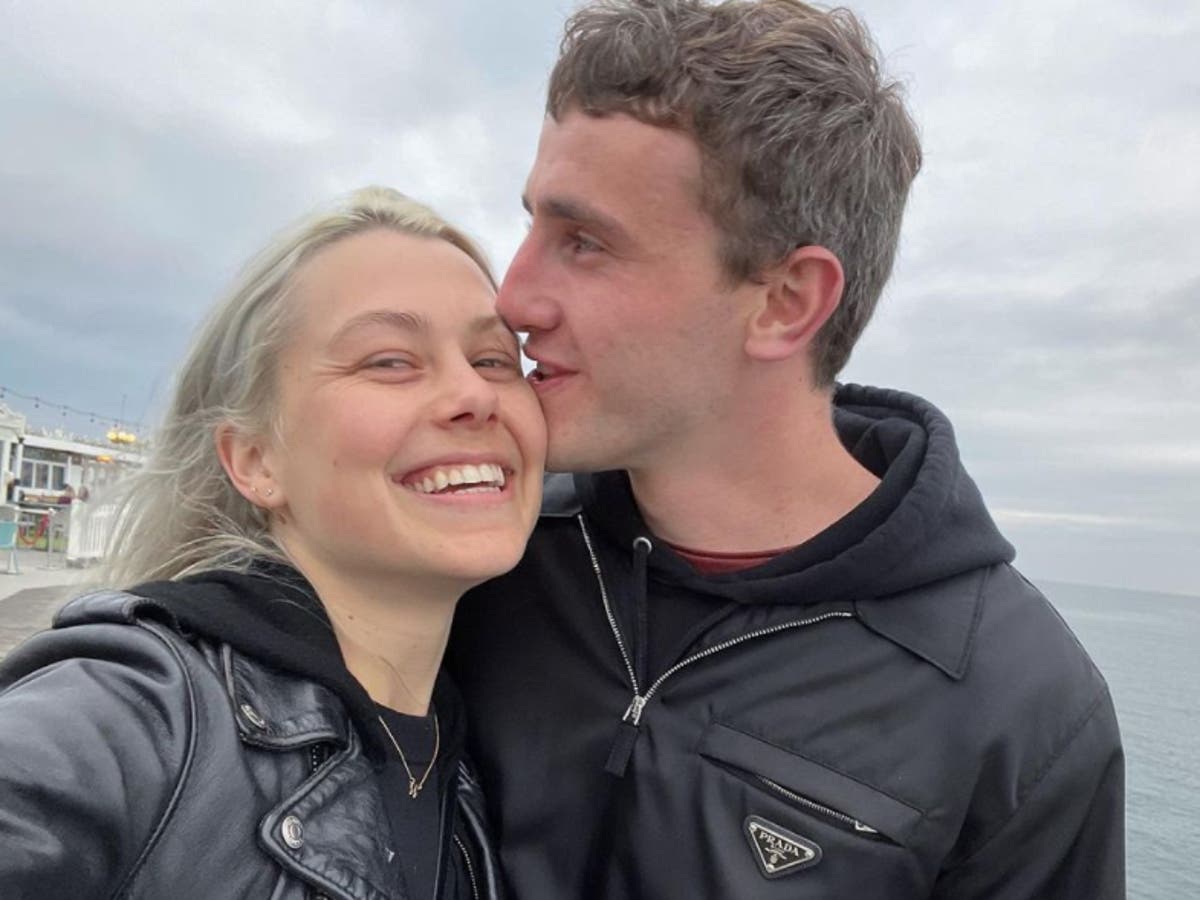 Breakout 2020 star Paul Mescal has been setting the internet alight this week, as he has been spotted out and about with girlfriend Phoebe Bridgers.
Paul and his girlfriend Phoebe have been rumoured but never confirmed to be together for just over a year now, as they were first spotted here in Ireland in a cafe in Kinsale. However, earlier this month the pair set many a tongue-wagging as they posted a loved-up snap to Instagram, confirming that they are indeed a couple.
Now it looks like the two are set to spend the Christmas season together here in Ireland, and many fans are delighted at the thoughts of the American star enjoying Christmas in the Mescal's house.
The thought of Phoebe Bridgers spending Christmas in Ireland is too funny to me. Like imagine her sat playing monopoly while Paul's granda has an after dinner nap on the couch

— Éabha 🇵🇸 (@BitchcraftBimbo) December 19, 2021
It seems Paul and Phoebe are moving around Ireland, as they have been first spotted in Paul's hometown of Kildare, and eventually venturing up to the big smoke in Dublin for a spot of Christmas shopping in the city centre it seems. Spotting them, fans tweeted:
phoebe bridgers and paul mescal spotted on grafton st. someone please print out a photo of me. must be a sexy one. find them. offer me to them. thanks

— kovid (@mizzdoublek) December 19, 2021
Not my friend just seeing phoebe bridgers and Paul mescal in grafton street

— MIMI♓️ (@sexysadspice) December 19, 2021
Another fan was lucky enough to grab a snap with the pair, as they happily posed.
📸 | Phoebe and Paul Mescal today in Dublin pic.twitter.com/5ORtqSrU9j

— PHOEBE BRIDGERS UPDATES (@ThePhoebeRoom) December 19, 2021