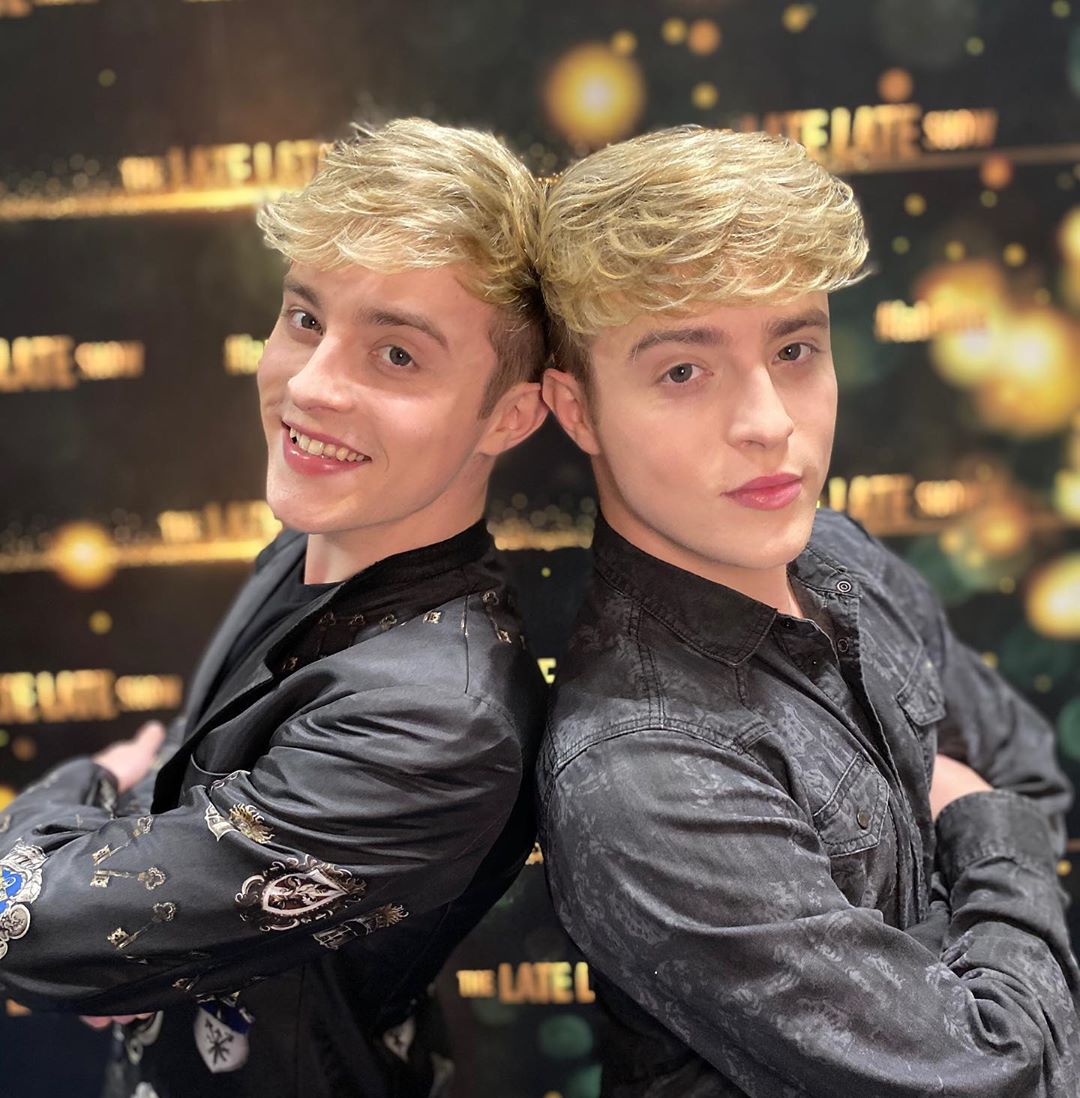 Jedward, or John and Edward, have been incredibly vocal on social media since the Covid-10 outbreak began. The twins, well known for their stint on the X Factor, have been actively encouraging their followers to wear masks and follow government guidelines relating to the virus.
Last night they were guests on the Late Late Show and spoke with Ryan about the subject.
John discussed how many public figures took an opposite stance to them which was worrying; "I just feel like there was so much misleading information online."
View this post on Instagram
"You had figures that people looked up to over the years and they were coming onto Twitter and their social platforms saying these statements and I feel it was throwing the people and we just felt like we had to come on and voice our opinions."
These differences of opinion have led the Dublin twins to have online arguments with people like Ian Brown and Jim Corr, but that they felt they needed to speak up; "I feel like a lot of people didn't have the balls to tweet about it, I was like, 'I'm saying what I feel,' Edward said.
"The whole world had come to a stall because of this thing. We all just have to follow the guidelines, wash our hands, wear the masks and look after your loved ones it's not even about you."
"You have to think of everybody and you have to be more caring and thoughtful."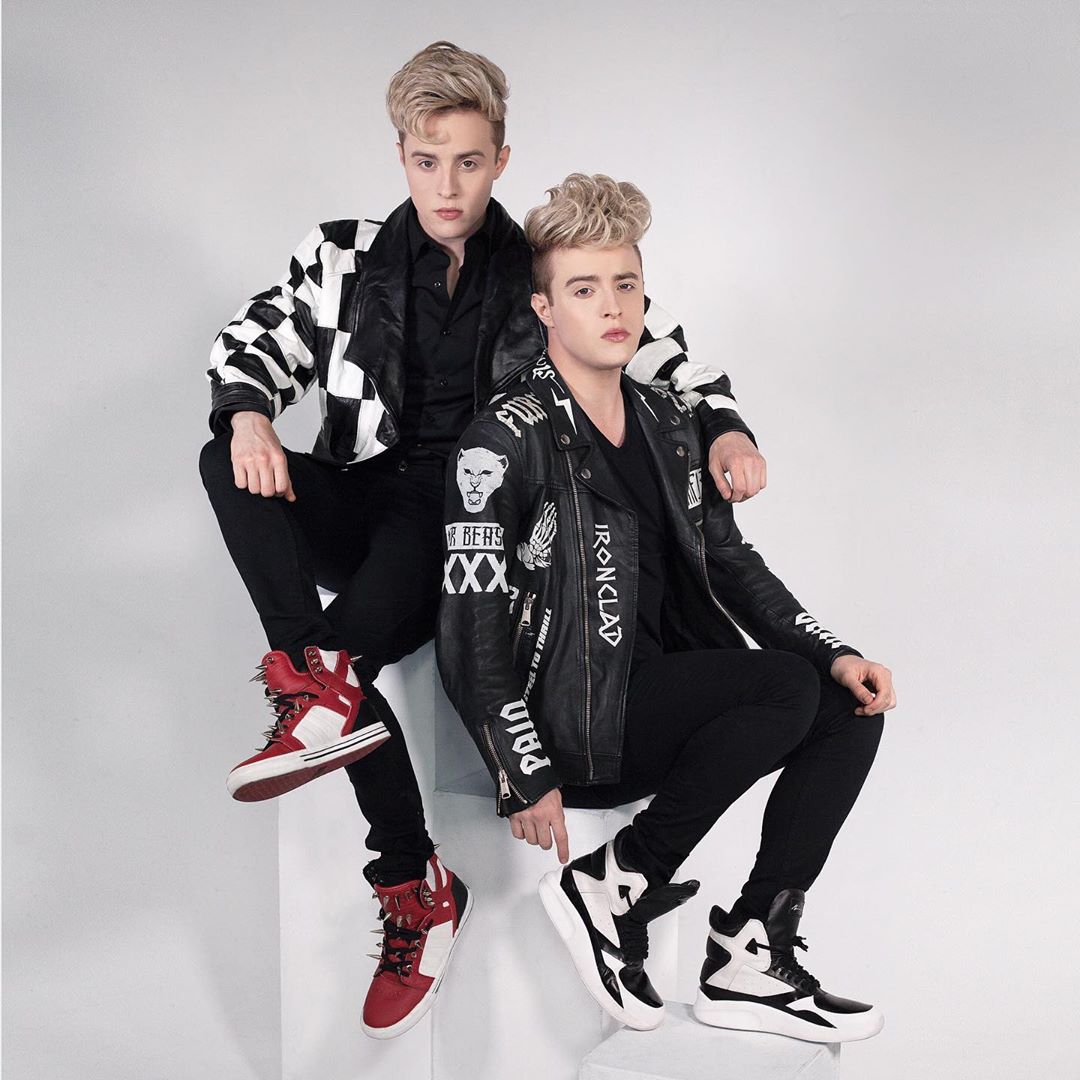 Despite their positive social media presence, Edward shared that he has at times felt low during lockdown; "I feel like this pandemic has been the lowest for everyone.
"I have never felt so low in my life. I just feel like everything is out the door."
John went on to reveal how he tries to stay positive; "This time has just made you appreciate being in the one place at the one time, it makes you realise what actually matters in your life your family your friends.
"You just have to be optimistic and hopeful for the future. I feel like we're going through this and it is bringing us all close together and we can reflect on this when its passed."
Twitter had an overwhelmingly positive reaction to the lads on the show last night.
Ah lovin the two lads, John and Edward @planetjedward
Fair fucks to you both for taking a stand and tackling the conspiracy theorists. Your Mom would be so, so proud of ye AND singing one if my favourite songs 🙏#latelate

— Vicky Phelan (@PhelanVicky) September 25, 2020
Totally. I first met them at the X Factor 11 years ago. It's great to see how they've matured and shown wisdom beyond their years over the past few months, when people twice their age are idiots!

— Philip Nolan (@philipnolan1) September 25, 2020
Jedward being more clear and direct on public health guidance than the Irish Government. Let that sink in. #latelate pic.twitter.com/f6zXKKFTyi

— Buff Egan (@buff_egan) September 25, 2020
Say what you will about @planetjedward – they just did their mum very proud. Lovely tribute. #latelate

— Seán Cannon-Earley (@seanearley) September 25, 2020
Life lessons from @planetjedward are the life lessons I never, ever, like EVER… knew I needed ♥️ #LateLate

— Doireann Garrihy (@DoireannGarrihy) September 25, 2020
"Wear your mask, people are dying….change your ways, educate yourself…there's no conspiracy"- a very passionate Jedward on the #latelate

— Joan O'Sullivan (@osullijo) September 25, 2020