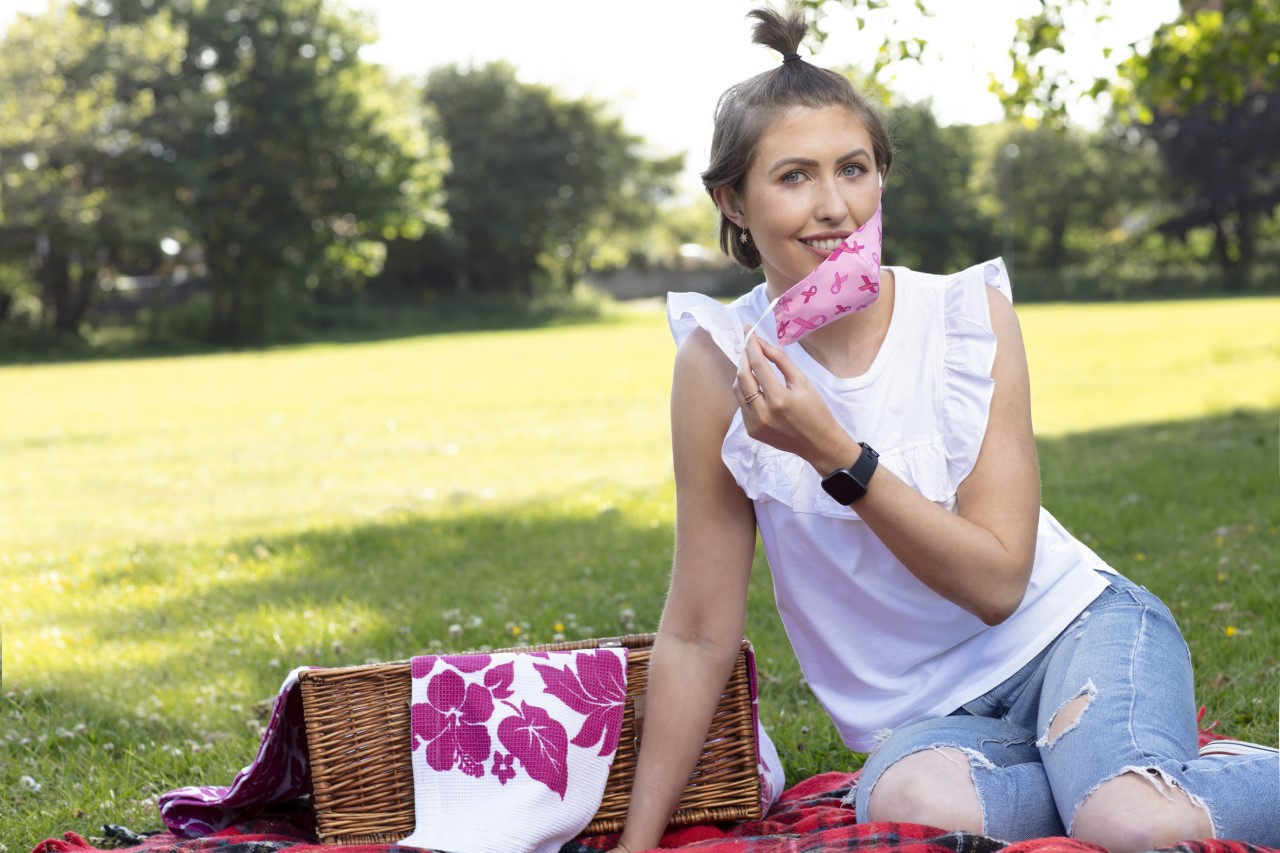 October marks Breast Cancer Awareness month and as Covid-19 severely hindered many charitable events, a number of our favourite fashion, beauty and wellness brands have decided to help raise money for the incredible cause.
Every year over 3000 women in Ireland are diagnosed with breast cancer, and as the numbers are so high, early detection is vital.
Breast Cancer Ireland revealed some of the key warning signs to look out for, including lumps, unusual swelling, puckering of the skin, or changes in size.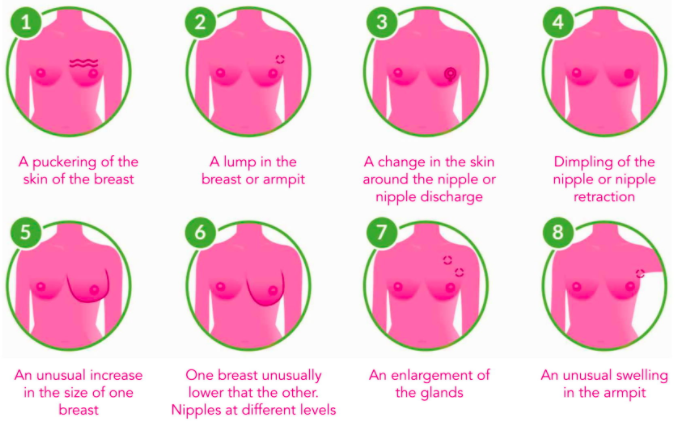 In a bid to help raise awareness and funds for charities surrounding breast cancer, to help get their information spread as far and wide as possible, a whole host of brands have offered to donate a percentage of their sales this month.
Yon-ka
With each purchase of a product from their nutrition range, Yon-Ka Paris will be donating €1 to Breast Cancer Ireland. The range includes Huile Deliceuse, Nutri Defense Crème, Nutri Contour and their incredible Nutri Booster. Available in selected stores and online now.
Skechers Ireland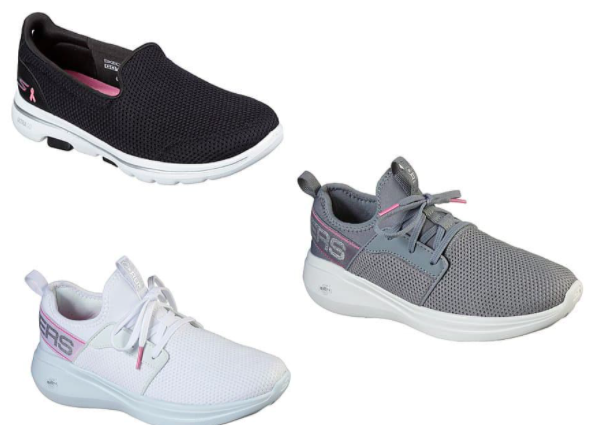 Once again, Skechers Ireland has teamed up with the Marie Keating Foundation to help raise vital funds. This year, Skechers is selling three Breast Cancer Awareness style shoes with pink detailing; the GoRun Fast Uplifted and GoWalk 5. They'll donate €5 from each sale to charity.
GHD/Peter Mark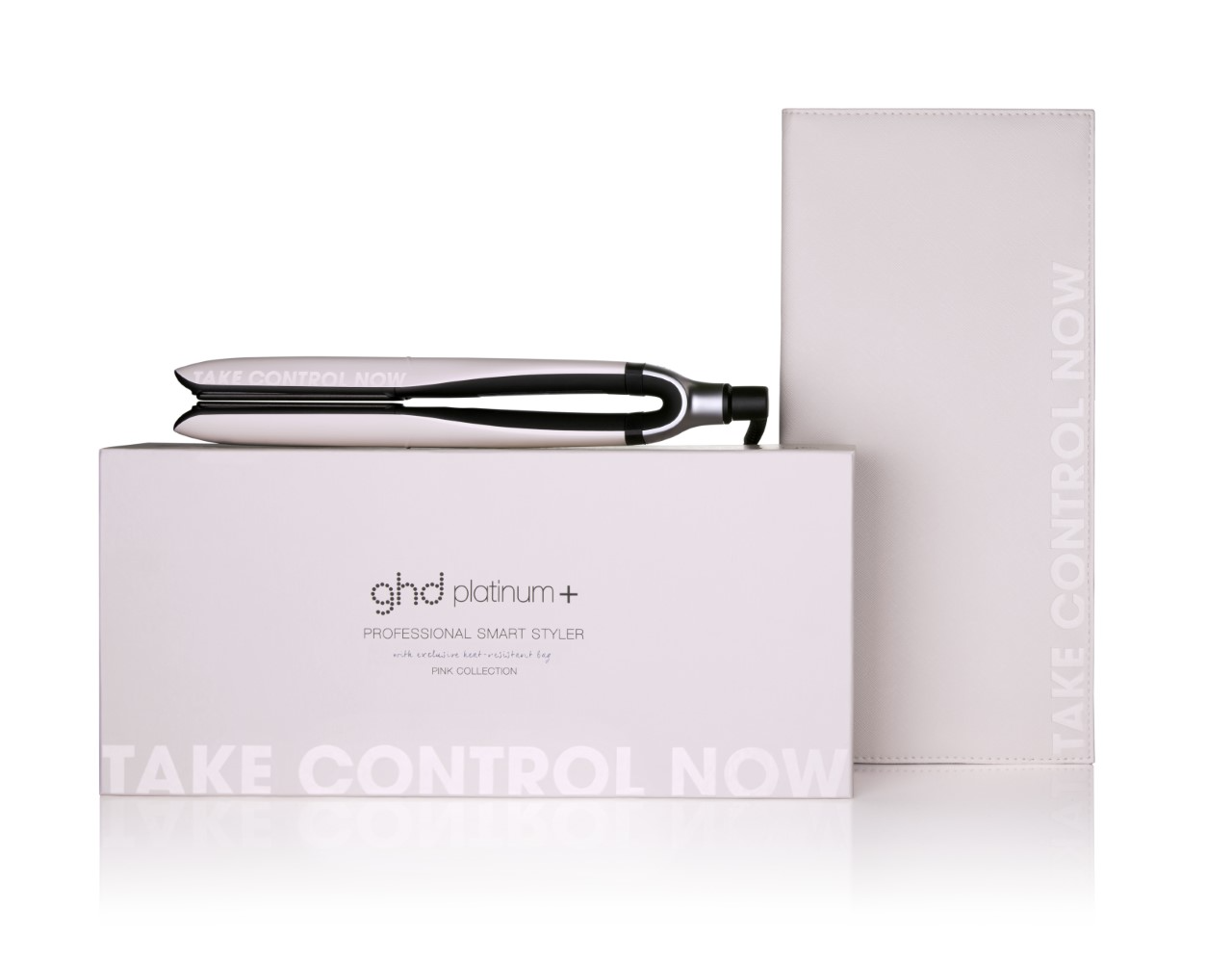 GHD recently released their annual pink stylers in delicate shades of dusty pink and €10 from each sale of the limited edition stylers will go towards the Irish Cancer Society. Available in Peter Mark salons nationwide and online at www.petermark.ie.
Breast Cancer Barrier Mask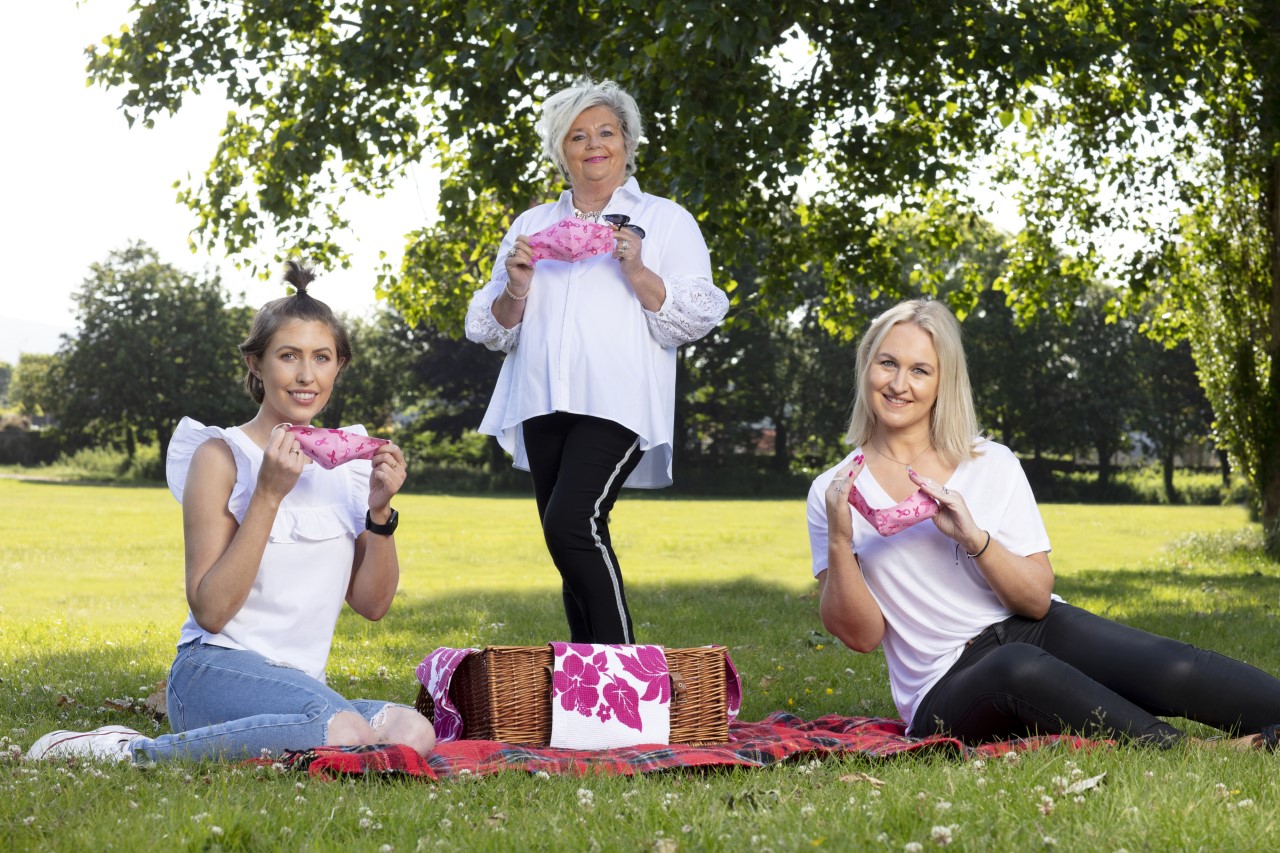 While we're all wearing our masks daily, why not buy one (or three in this case) which will help raise money for a good cause? The Breast Cancer Barrier Mask, modelled by three breast cancer survivors, Ann Able, Olivia Carpenter and Jill Murphy, are 100% cotton and cost €10 for the pack. They're available at www.breastcancerireland.com and all proceeds go towards the cause.
SoSu by Suzanne Jackson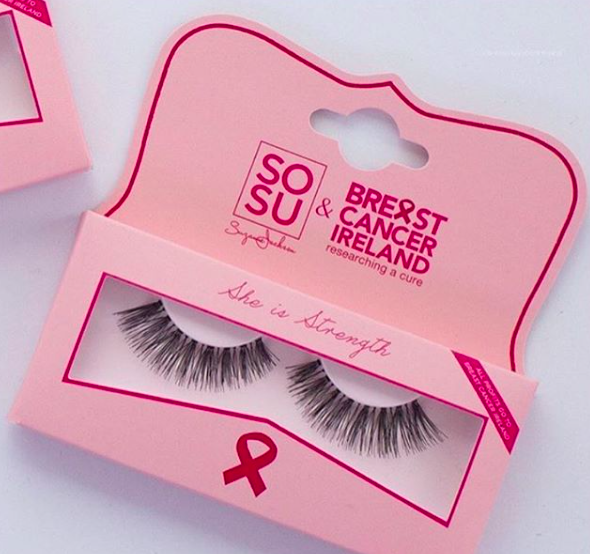 For the second year running, Suzanne Jackson has teamed up with Breast Cancer Ireland. All profits from the sale of her 'She is Strength' lashes will go towards breast cancer charity. Available online now for €5.95.
Jo Malone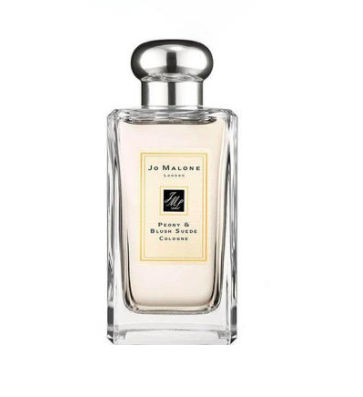 Throughout the month of October, Jo Malone will donate €25 in Ireland from the sale of every Peony & Blush Suede Cologne 100ml. It's available in selected stores and online now, for €112.
Boohoo x Know Your Lemons

Boohoo.com has teamed up with breast cancer awareness charity, the Know Your Lemons Foundation. Their collection, including pjs, hoodies and underwear is available online, with prices ranging between €8 – €22. Boohoo will be donating 100% of sales on the collection.
They've also launched an online challenge, asking people to download the 'Know Your Lemons' app, learn the 12 symptoms, and then eat a slice of lemon for 12 seconds. To complete the challenge you must share your video with #KnowYourLemonsChallenge, donate €5 to @knowyourlemons and nominate 5 people to try the challenge next!
If you wish to donate directly to Breast Cancer Ireland, the Irish Cancer Society or the Marie Keating Foundation, you can do so through the links.