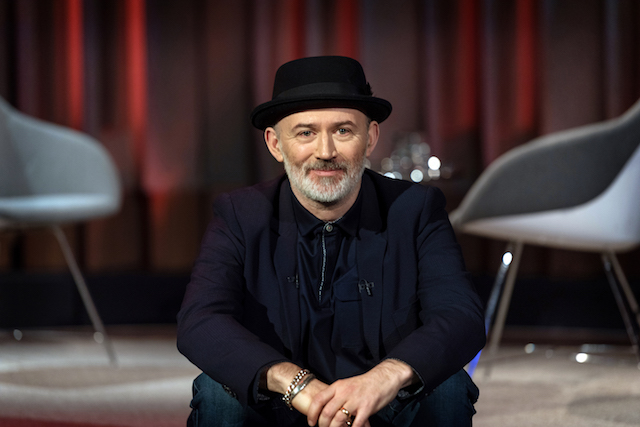 After two successful series on RTE Two, The Tommy Tiernan Show is back next month.
The show features comedian Tommy Tiernan interviewing a host of interesting guest, but the twist is that he doesn't know who he's interviewing until they walk out on stage.
The show's previous series have produced many water cooler moments, including memorable chats with Aslan frontman Christy Dignam, rugby referee Nigel Jones and comedian Ruby Wax.
"The chat show is unusual in the way that it creates a space where anything can happen and I feel very lucky to be in the hands of such wonderful researchers who really are the people that put the whole thing together," Tommy said.
He added: "I just turn up and talk, they're the ones who curate it. The guests as well show a remarkable amount of generosity in agreeing to do it with me because its a conversation without a safety net."
The Tommy Tiernan Show airs over eight weeks on RTÉ One from Saturday May 4th at 9.35pm.