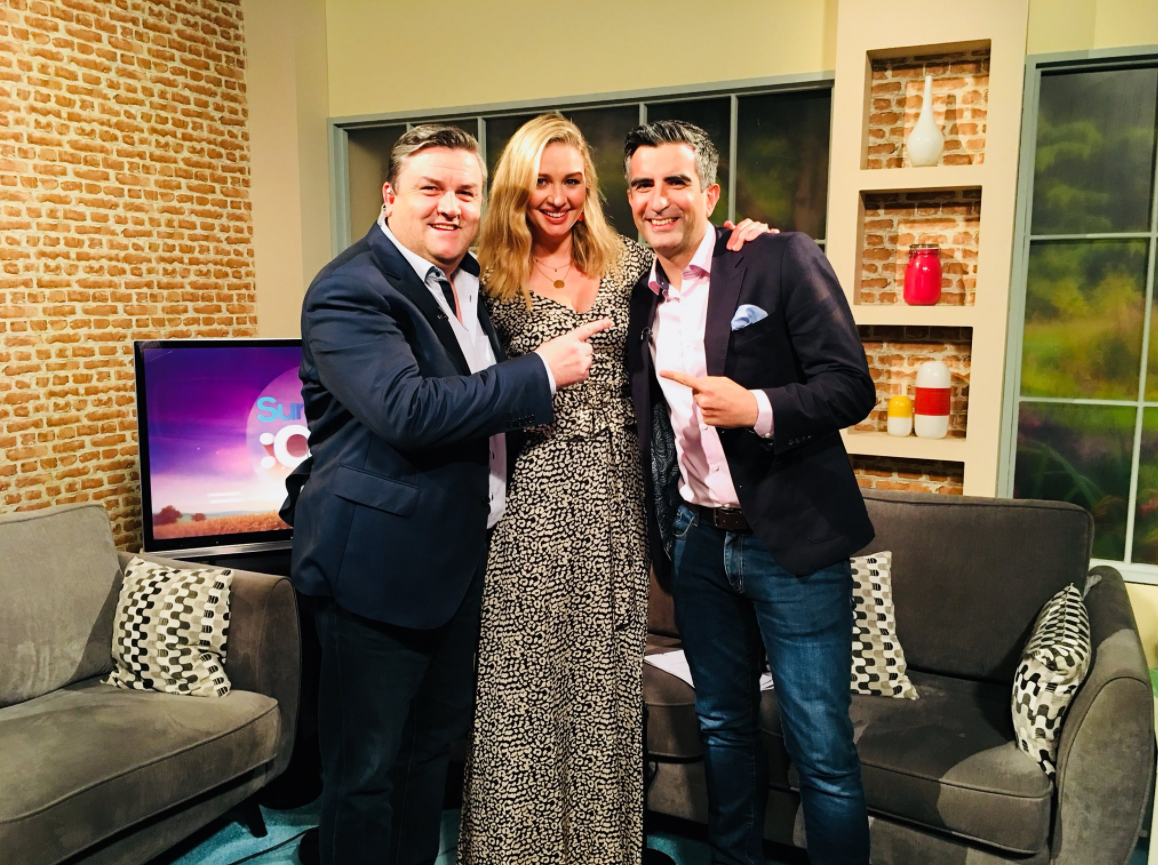 Tommy Martin's co-stars have paid him an emotional farewell as he finished up on Saturday and Sunday AM this weekend.
The sports presenter is departing to show to focus on other projects within the station, as they prepare for the launch of Virgin Media Sports.
Tommy's former colleagues took to social media to mark the significant day.
"Good luck to our pal @TommyMartinTV3 who's off to @VM_Sport for a brand new adventure. I'll miss your love island impersonations, your female parallel parking quips, random tangents and your bullshit in the wine slot! Amongst other things. Good luck to you Tom, you'll be missed," Anna Daly said.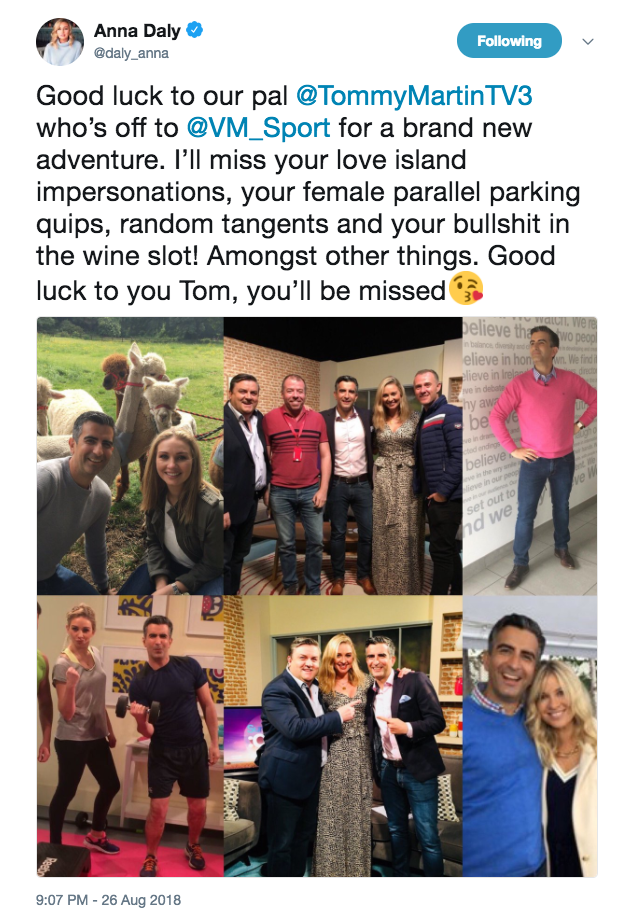 Simon Delaney paid similar sentiments remembering the laughs they had on the couch.
"I'll genuinely miss my pal @TommyMartinTV3 as he sets sail for pastures new. Thanks for all the laughs my friend, it was always a pleasure sharing the sofa and the screen (and the food!!) with you. Bon Voyage, go get 'em. Don't forget the DC's!" he said.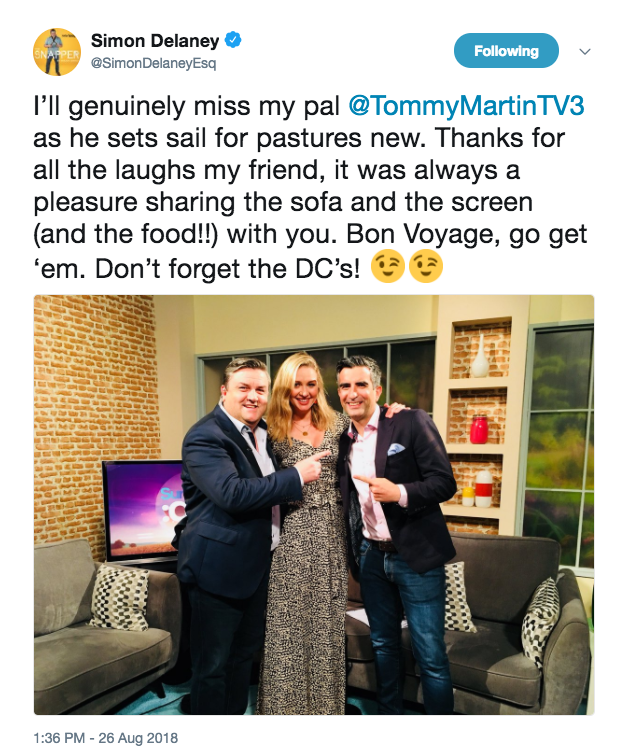 Tommy also paid an emotional tribute to when speaking to VIP Magazine at the launch of Virgin Media.
"It was a really hard choice. It was with a heavy heart because the show has been amazing for me," he said.
"I went into that as a sports presenter, but then to do different stuff was just brilliant. I worked on segments about a skate-boarding dog to more serious issues, as well as wine and beer tasting and how to cook your Christmas turkey. Myself and Simon even presented the fashion one day!"
The star said he'll miss the people most of all but that he is looking forward to his new role.
"It's been great fun to work on, and a wonderful experience, but most of all though, I'll miss the friendships formed there.
"As a sports presenter, it's really exciting. Virgin Media has gone out and said sport is one of the most important things that we're going to have, so they bought the rights for pretty much everything.
"It's unbelievably exciting and it's been ramped up to another level. Just to be involved in that, is wonderful."