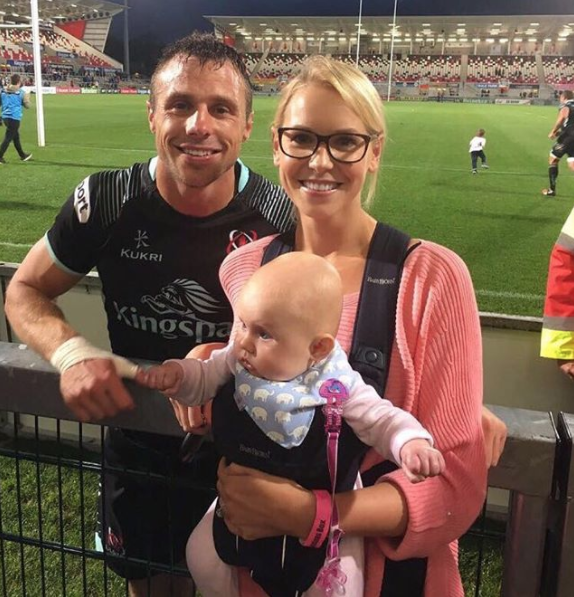 Tommy Bowe and wife Lucy celebrated their third year of marriage this week.
The gorgeous couple got hitched in Wales in 2015, where Lucy is from. It being the bride's hometown is not the only significance Wales has, the couple met over there and the Rugby star even proposed there too.
Taking to social media to mark the special occasion, Tommy shared a beautiful photo of the pair on their wedding day.
Along with the pic on Instagram stories he wrote: "3 years today, where has the time gone. Love you Lucy."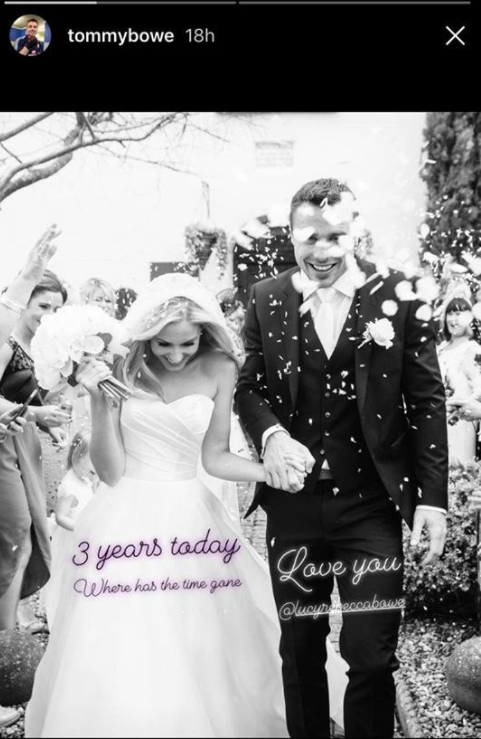 On the day the former Miss Wales opted for a beautiful strapless gown with a sweetheart neckline and full satin skirt.
It's been a busy three years for the couple, who welcomed their baby Emma in April 2017.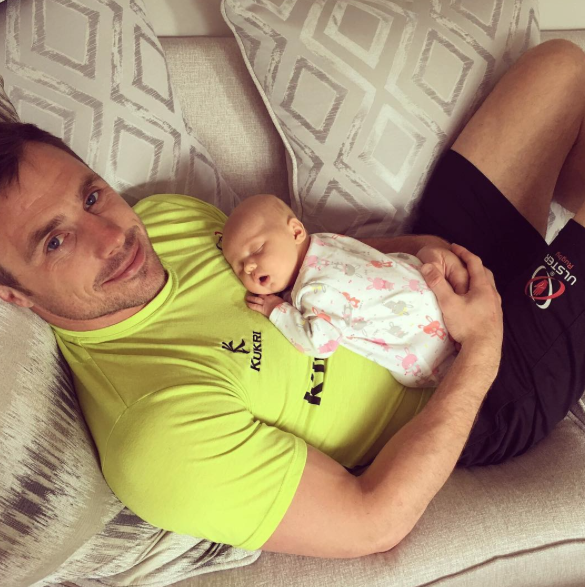 Tommy also announced his retirement from rugby back in January.
Announcing the news in a poem, the 33-year old said:
"I've spent most of my career in Belfast,
At first, George said I wasn't very fast,
I eventually found my gears,
Had some incredible years,
But it's time to tell you – this is my last!"
Wishing the couple many many more years of happiness.