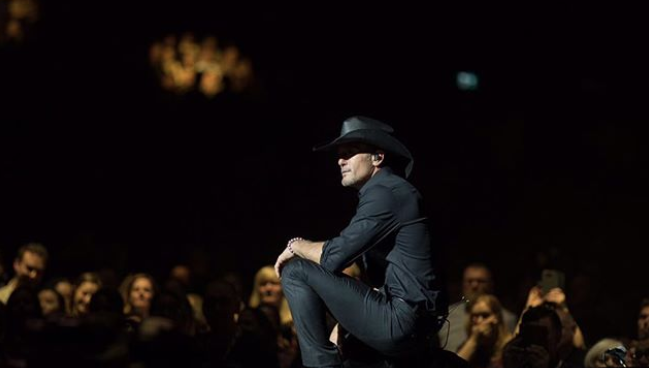 US country music star Tim McGraw collapsed on stage during his Dublin concert last night.
The singer was performing at the Country to Country music festival in Dublin's 3Arena when he had to leave the stage to get medical attention.
The Humble and Kind singer dropped to his knees during his set, leading to his wife and fellow Country Music Star Faith Hill coming out and addressing the Irish crowd.
"I apologise, but I made the decision that he cannot come back out onstage," she told the cheering audience.
She added that this was due to her husband being 'super dehydrated'.
The star is not scheduled to perform again until May 31st.
We hope he feels better soon!