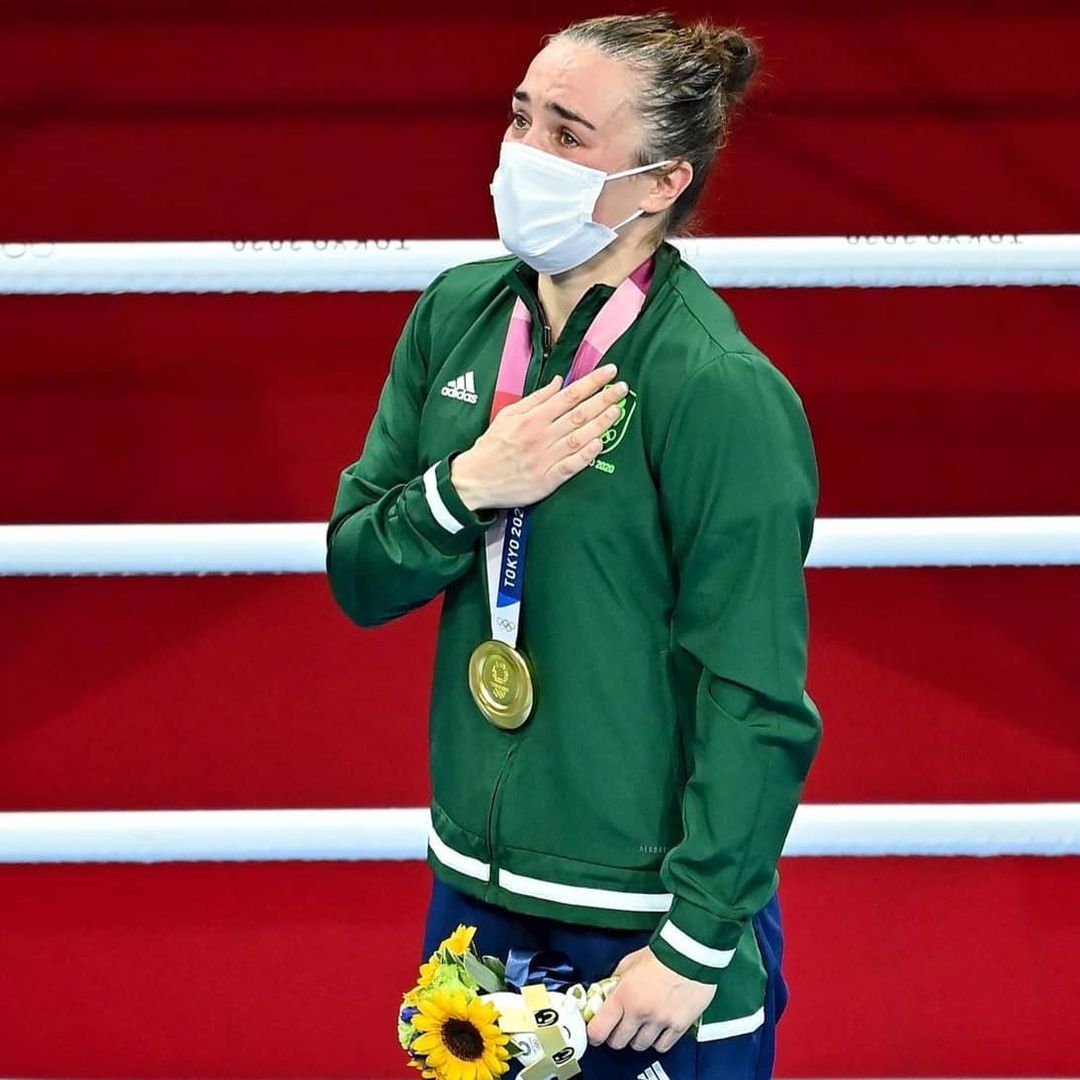 Olympic boxer Kellie Harrington and Paralympic swimmer Ellen Keane have been chosen to be this years 'grand marshals' at the St. Patrick's day parade – and who better to lead the festivities than this incredible pair?
Both women took home gold in Tokyo last year, making them the perfect choice for this year's parade as they inspire young Irish people to follow their dreams and work hard. Speaking of their decision, organisers of Patrick's day celebrations said that the girls 'represent the very best of Ireland – strength, perseverance and generosity of spirit'.
This year's St. Patrick's day parade will be the first since 2019, with the last two years having been postponed due to the pandemic. As a result, organisers are putting everything they can into making this year's event unforgettable, and have said that this year will be 'the most ambitious yet'.
Speaking about the parade, both Harrington and Keane beamed with pride.
View this post on Instagram
Harrington spoke of her Dubliner pride 'Everyone knows how much I love my country and my beloved city. I can't wait to be leading the magic through the streets of Dublin and to see all of those faces smiling back at me, having the time of their lives.'
Keane shared that being a part of the parade has been a dream of hers since she was a child. 'When I was younger and watching the parade in Dublin, I always wanted to be one of the children taking part…I am so honoured and grateful for this opportunity and I know it is a day I will remember for the rest of my life.'
It's clear that no one deserves it more than these two. You go girls! See the parade firsthand this year on March 17th, where it will start at Parnell square at 12 noon and move towards St.Stephen's Green. For those of you who'd rather not (why does it always rain?!) – you can watch the parade live on RTÉ One and RTÉ Player.
Words by Aoife CodyKane